Outdoor Space With An Artistic View Of Manchester – In the heart of the city, LUXXU decided that Manchester would be the ideal location for its newest luxury residence. Many creatives imitate these trends in order to respect the legacy of the city because Manchester's past is intricately entwined with modern culture and the industrial revolution. In today's LUXXU Blog post, let's take a closer look at this stunning and prestigious Manchester apartment. The house's interior design was greatly influenced by its rich artistic and textile history.
---
See also: An Undeniable Artistic Flair – Prestigious Manchester Apartment

---
Outdoor Space With Stunning Views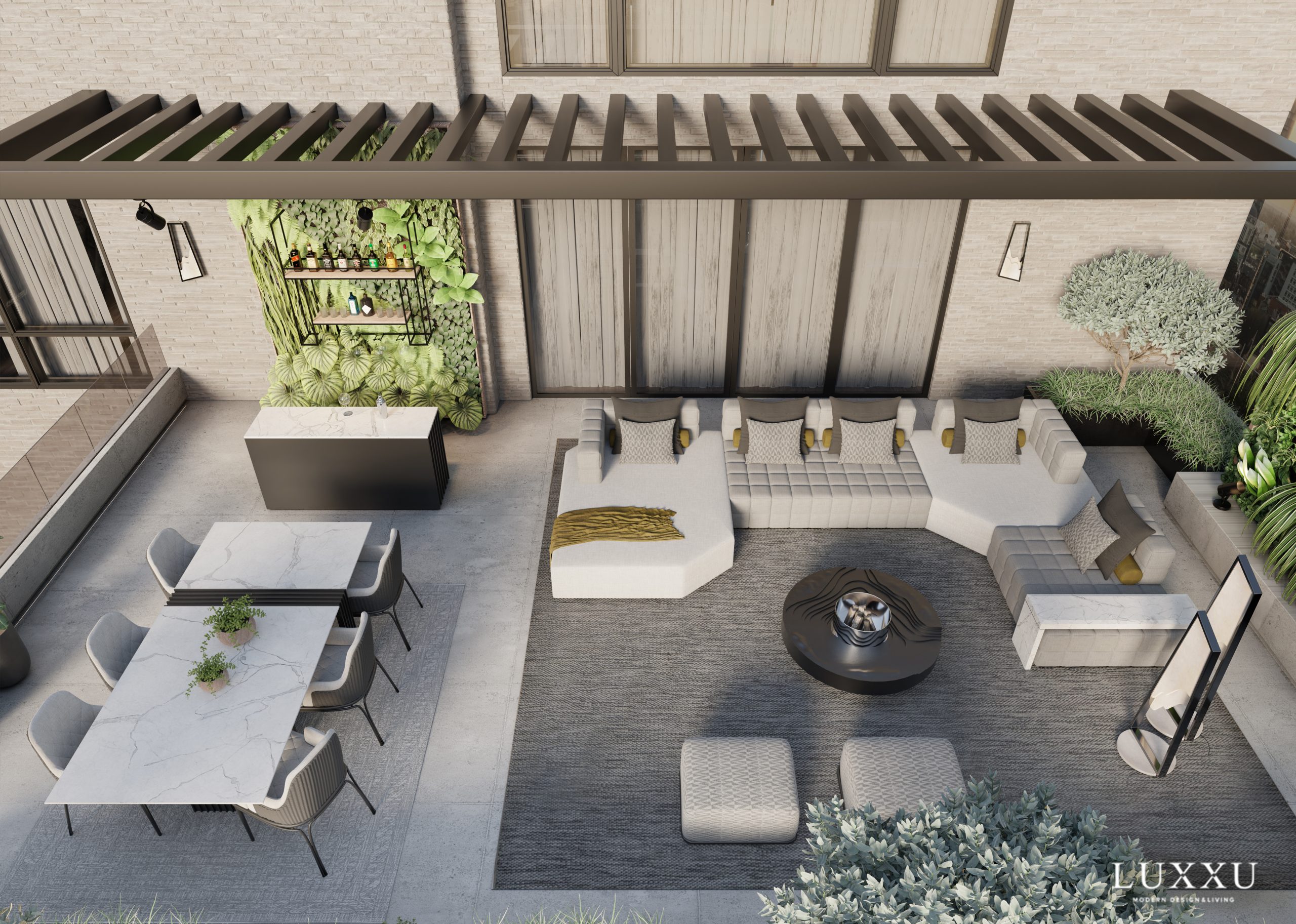 With this Manchester project, LUXXU aimed to expand the rooftop concept and elevate the outdoor scene. The outdoor experience is undoubtedly improved by this type of exterior, which in this instance also provides sweeping views of Manchester's downtown. Each corner of the space has natural foliage installations with a variety of plants, not only for their distinctive aesthetic value but also to help one feel more at one with nature.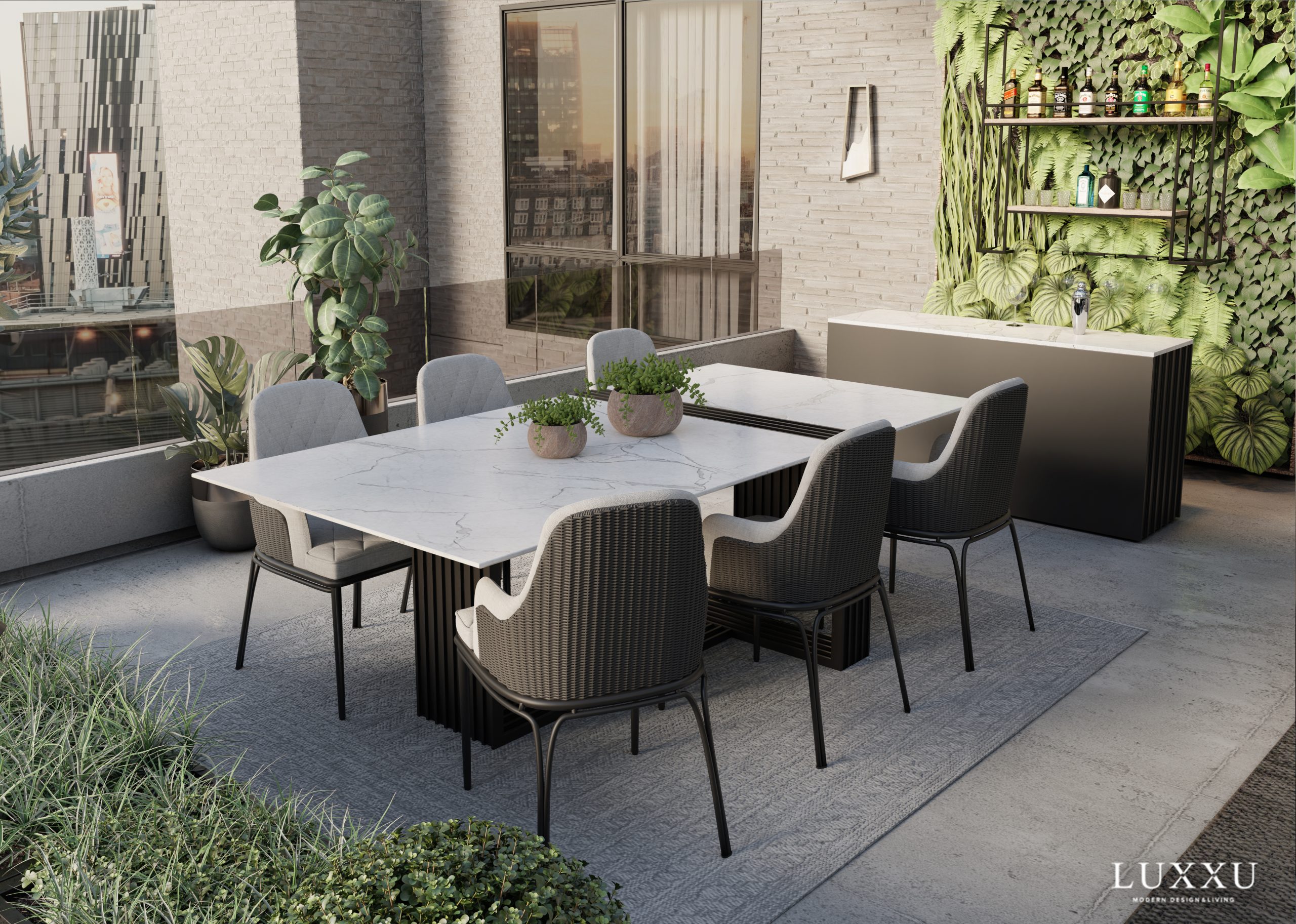 All of the outdoor furniture selected for this project was created by MYSA, an outdoor brand that aspires to stand out through incredibly distinctive and cozy products. For dining and socializing, there are two sections on this rooftop. The first one's furniture showcases the striking Vertigo Grey Dining Table in marble and the brand-new upholstered Charla Grey Dining Chairs, a combination that endures.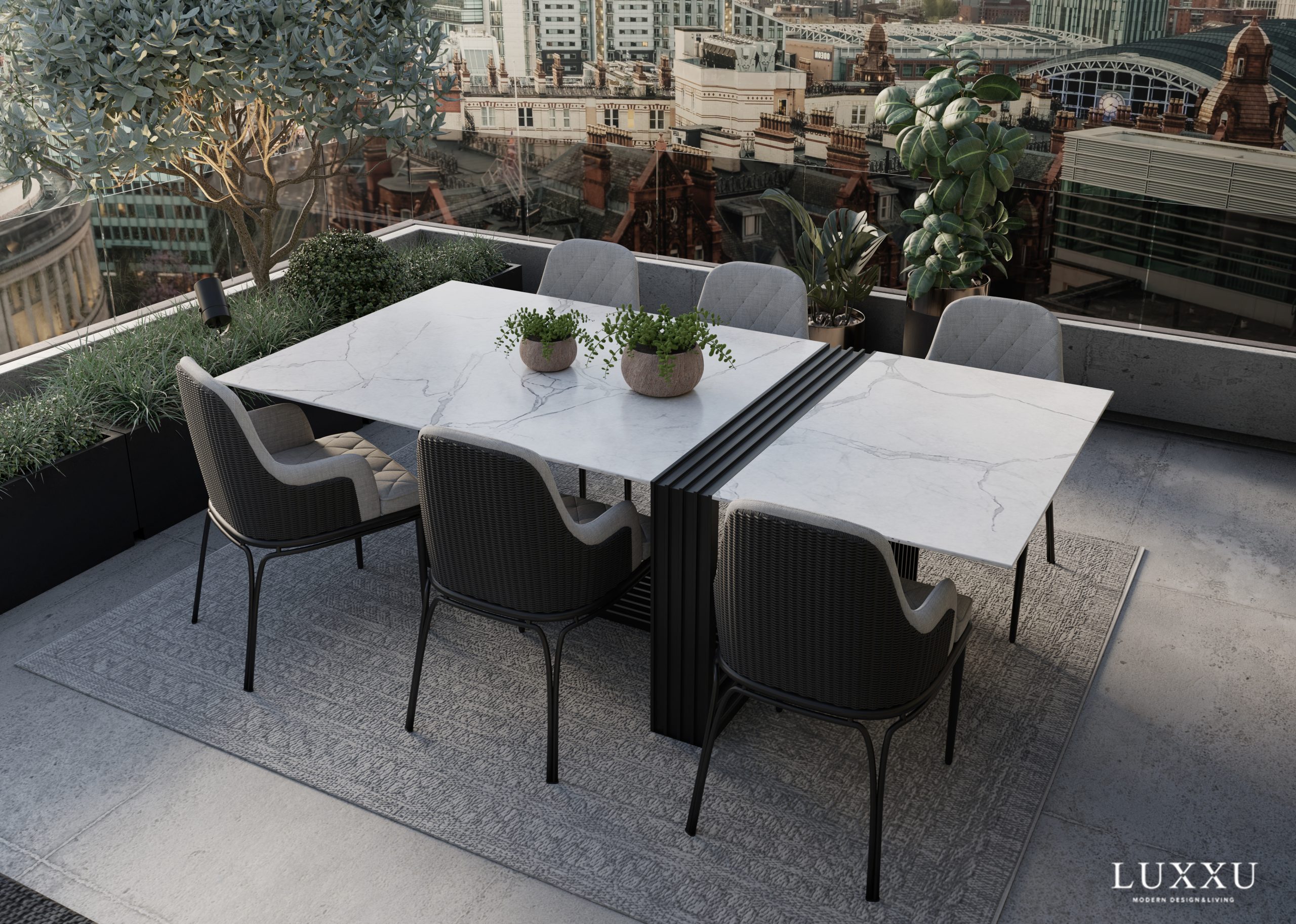 A modular sofa in whiter and greyer tones graces the space with its unique structure for the final section. The sculptural Magna Outdoor Floor Lamps blend in beautifully with the surroundings as objects of pure contemplation, and the BRABBU's Grasberg Fire Pit with mining influences was added to cozy up the area on chilly nights.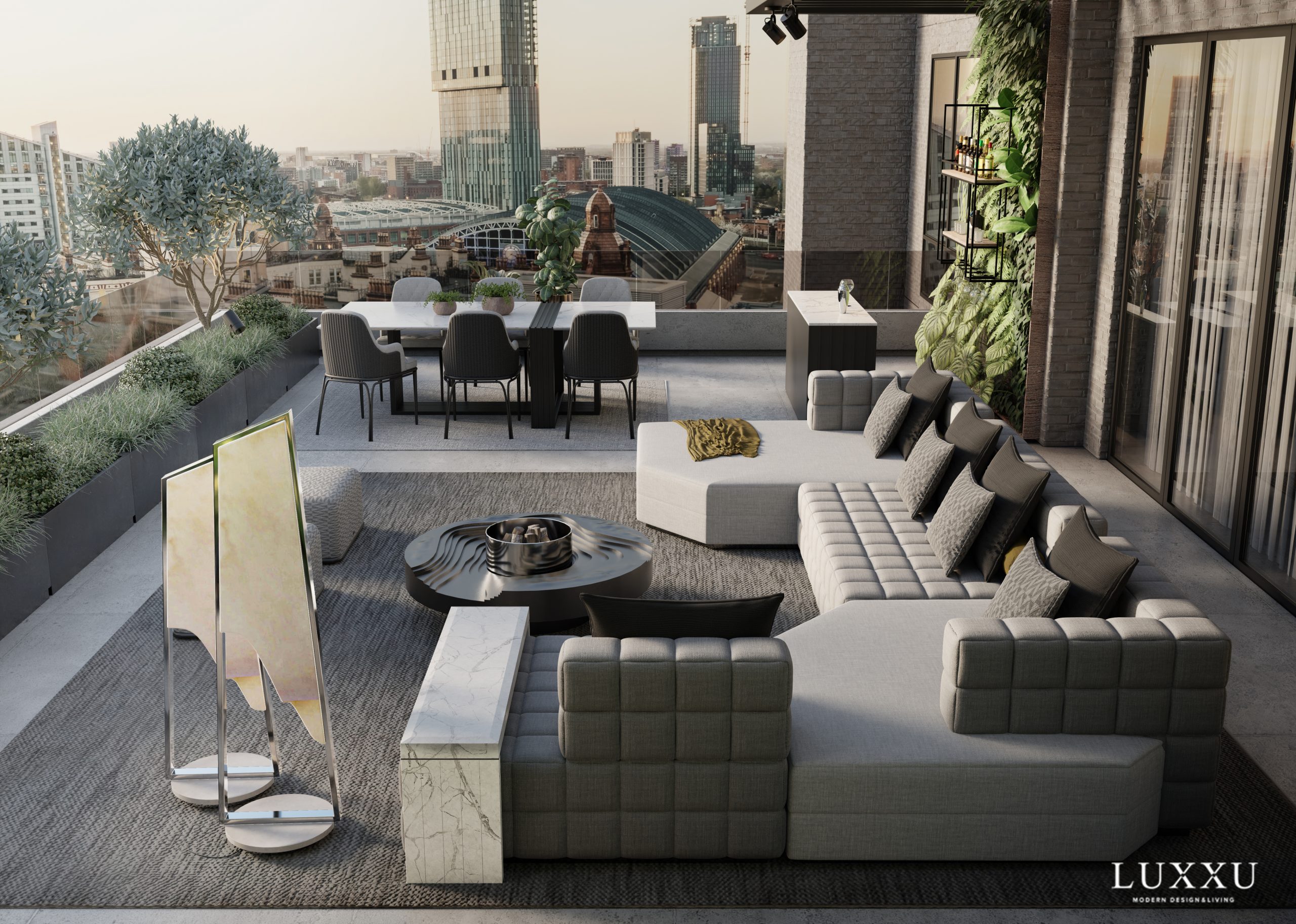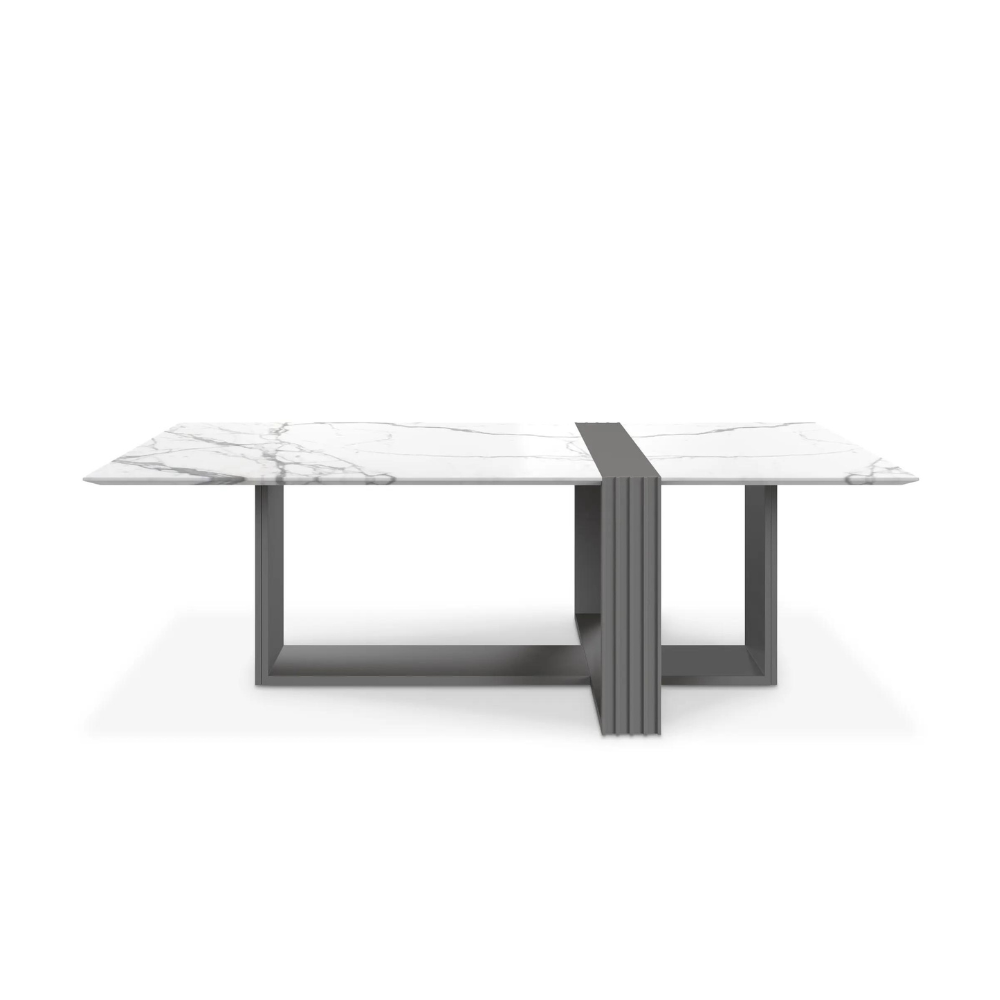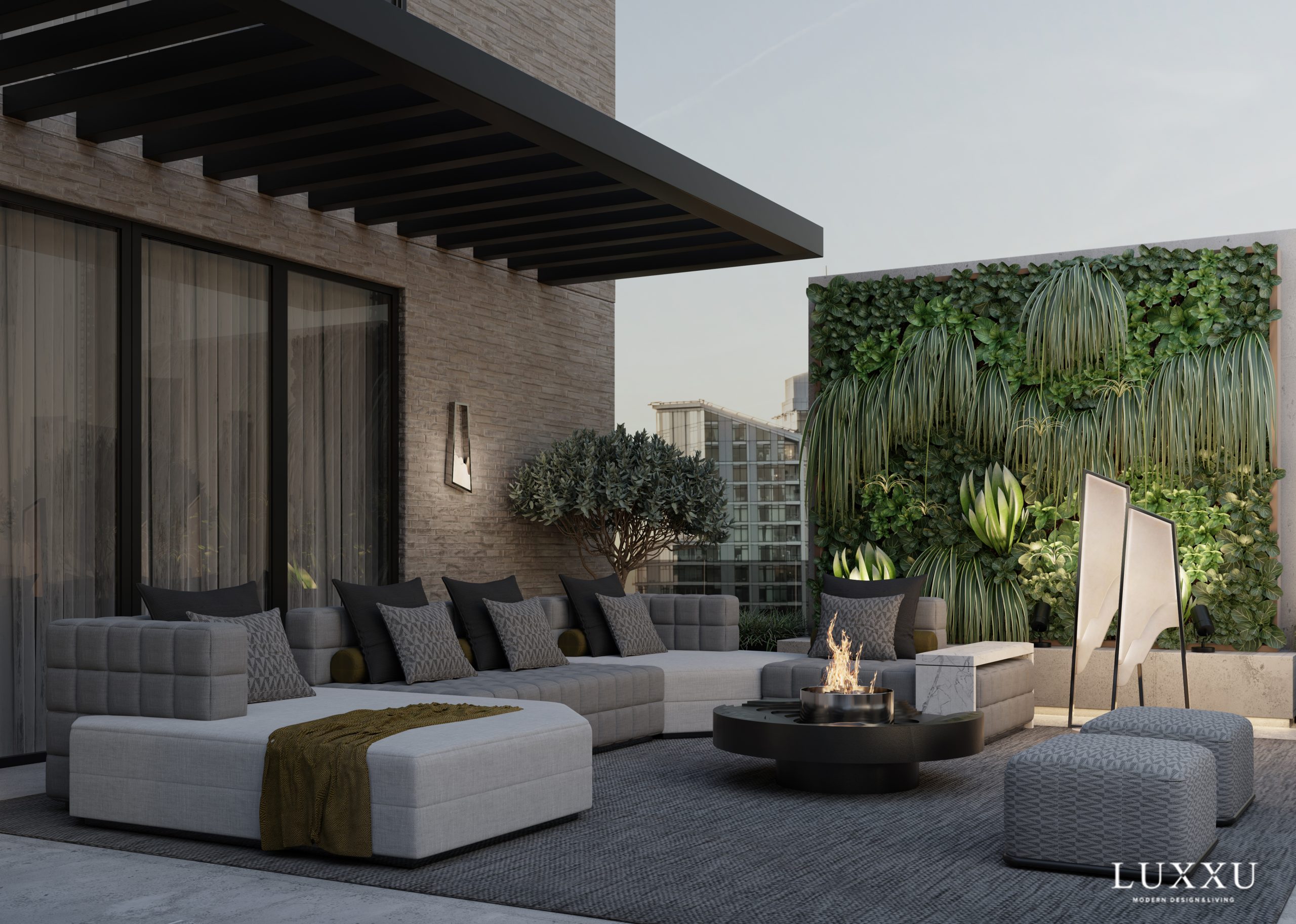 ---
See also: Get Ready To Make A Statement With LUXXU's Mix And Match Possibilities!
---
If you enjoyed this article regarding Outdoor Space With An Artistic View Of Manchester then make sure to check out our socials to find news, inspirations, and more interior design ideas: Pinterest | Facebook | Instagram.