Modern Restaurants With Inspiring Design You Should Visit ⇒ In a time when presentation matters almost as much as quality in restaurants, establishments have been upgrading their spaces with concept looks that attract new customers and surprise regulars. Take a look at some Modern Restaurants you can't miss!
⇒ Ace Hotel, Kyoto's New Fusion Hotel⇐

Zoco, Dubai, UAE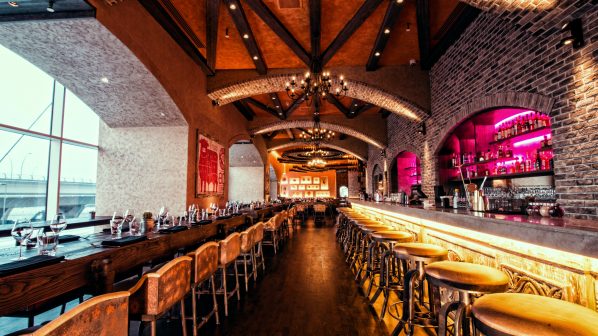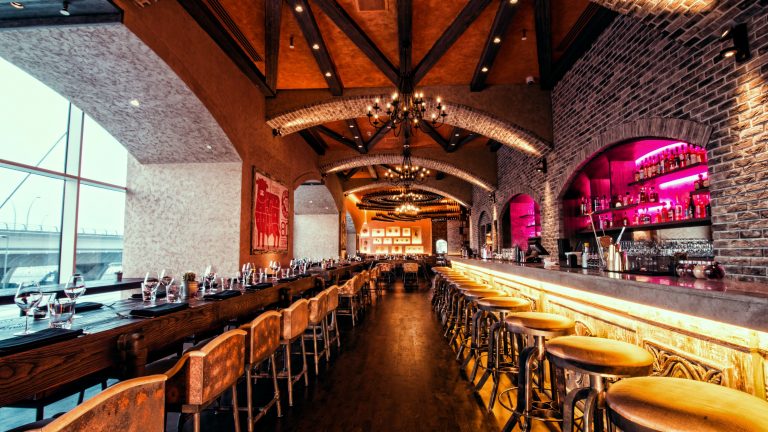 Known for its urban design and Latin inspired ambience, this Modern Restaurant serves innovative dishes by Chef Manuel Sanchez, as well as an eclectic range of drinks.
Yellow Treehouse, Auckland, New Zealand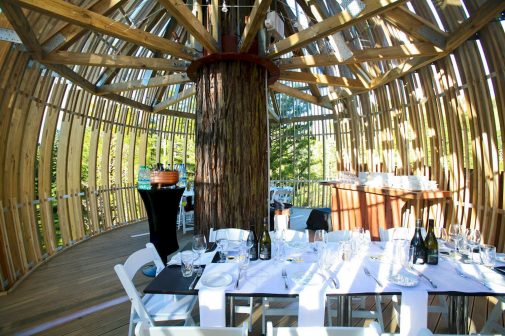 If you enjoy dining in a natural environment, this New Zealand Modern Restaurant is perfect for you. With space only for 18 guests, the restaurant is shaped as a treehouse and measures 40 meters.
Dogmatic, New York, USA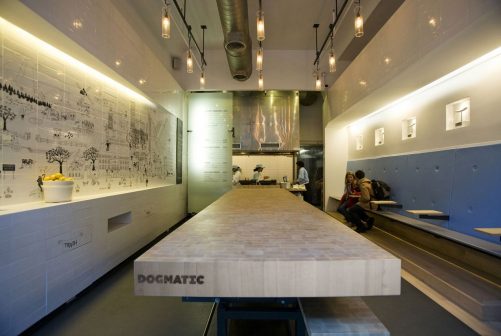 This gourmet sausage Modern Restaurant breaks the norms by not requiring patrons to sit while enjoying their meals. A large table is positioned in the centre of the space for those who choose to eat in the restaurant, with only few wooden seats available.
The Jane, Antwerp, Belgium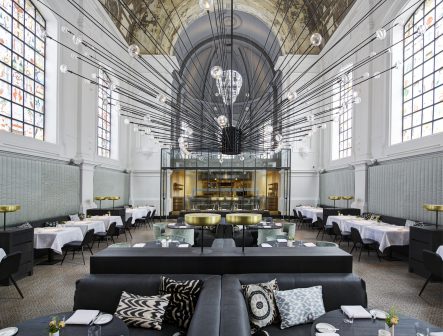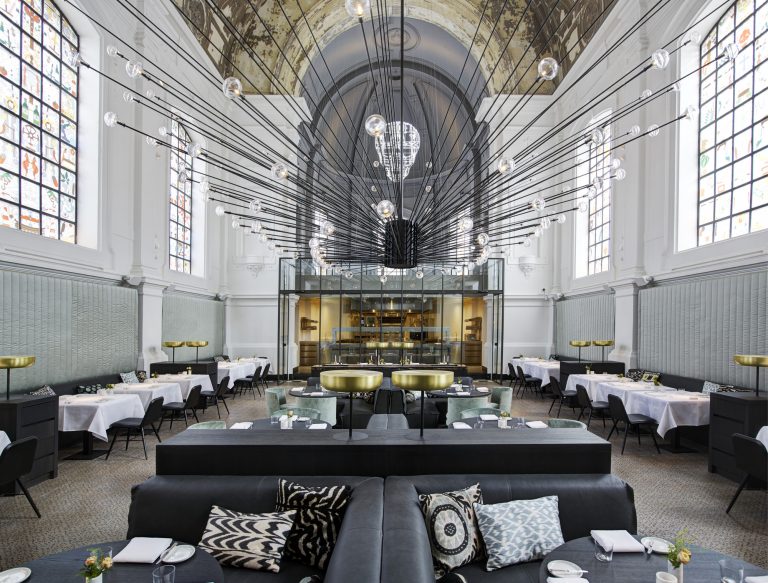 This Modern Restaurant opened in 2014 in an old military hospital chapel. Taking advantage of the building's high ceilings, a 900kg starburst chandelier illuminates the dining area and the kitchen. Enjoy the space as well as its sophisticated fusion dishes.

If you enjoyed this article about Modern Restaurants, then make sure to check out our socials to find more interior design trends and ideas: