Milan Design Week 2019 is almost here! With so many happening all over the city, you'll need a guide for the best events in Milan in the week that celebrates all things design!

Between 8-14 April Milan will be celebrating design with the city's annual Milan Design Week. The most important event in the world of design is defined by two events – Salone del Mobile (or iSaloni) and Fuorisalone.
Fuorisalone is a set of events distributed across Milan. Salone del Mobile, which happens in Rho Fiera is only one of the events and the driving force of all the event. However, the event has so much more to it: art installations, design districts, galleries, pop-up stores, showrooms, exhibitions and all sorts of things that you can expect in an event that celebrates design in the city of design!
Let's take a look at the best events during Milan Design Week.
The opening of Bredaquaranta's Showroom
Set to open on the 11th of April at 6 pm with a casual opening party, this showroom is a new location of one of the most important showrooms in Milan!
XXII Triennale di Milano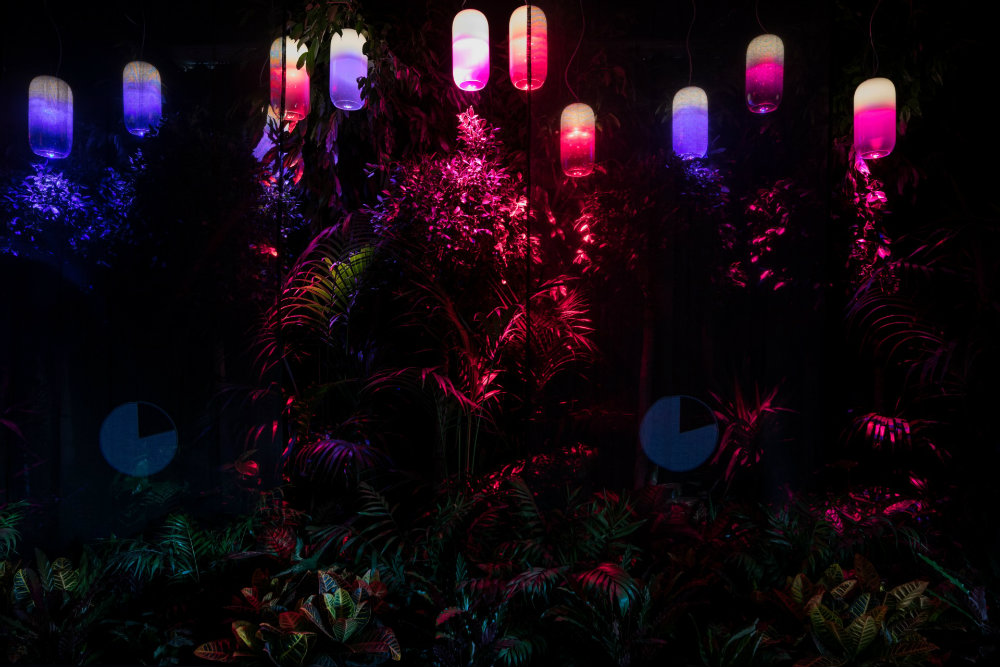 TheXXII International Exhibition of La Triennale di Milano is happening from the 1st of March until the 1st of September. The full title of the exhibition is Broken Nature: Design Takes on Human Survival, and is being curated by Paola Antonelli.
AQUA. Leonardo's Vision
From the 6th to 14th April, the Conca dell'Incoronata will be featuring a special initiative for onlookers. The Conca will be fully covered with an architectural insert in the form of a great expanse of water. On the edge of the same expense, a huge LED screen will become a window that will show a "future" version of Milan, showing a skyline that changes according to the time of day. Going inside of the canal itself visitors will be experiencing an interactive experience enfolded in image and sound through the use of cutting-edge technology.
Breeze of Light
Daikin presents "Breeze of Light", an art installation created by Nendo through its flexible concept. According to Daikin, this installation will evoke the sensation of a comfortable breeze obtained through the movement of light and shadows, without the use of air for the effect. Oki Sato himself has explained that the main purpose of Breeze of Light is to make the participants "feel wind by the variance in shadow intensity".
Superstudio
One of Tortona's biggest showcases during Milan Design Week welcomes over 100.000 registered visitors every year. Over the course of the years during Milan Design Week, this event has seen some of the best brands and designers participating, including  Moooi, Tom Dixon, Nendo, Foscarini, Paola Navone, among others.
Don't miss this wonderful exhibition at Superstudio Più, via Tortona 27, Milan.
Ro Plastic Prize
This year marks the launching of the first edition of the contest Ro Plastic Prize. This challenge to young designers has been divided into five distinct categories (Design, Home Textiles, Packaging Solutions, and Conscious Innovation Projects) all of which have the main goal of providing sustainable design solutions to help the environment.
Meet and interview designers Marcel Wanders and Gabriele Chiave
During this year's event, you will have the chance to meet and interview designers Marcel Wanders and Gabriele Chiave. If you're from the press then don't miss the opportunity to set an appointment and mark this on your schedule:
– Marcel Wanders and Gabriele Chiave: 9 April from 1.50 p.m. to 2.50 p.m.
Hall 9 Stand D19
– Gabriele Chiave: 8 April from 4.30 to 6 p.m., showroom Barovier&Toso, via Durini 5
Visionnaire 60th Anniversary Collection
Don't miss this special event from Visionnaire organized as a celebration for their 60th anniversary. If you're from the press you can get a small preview on the 8th of April during a cocktail at Visionnaire Design Gallery, an event in which you can get to see the Decálogo Atr Book presentation, have an exclusive first look at their special immersive installation and assist a solo show by Delfino Sisto Legnani.
The full address is: Visionnaire Design gallery, P.zza Cavour 3, Milano, Italy
During Milan Design Week 2019 there are many interesting events for design lovers and professionals but this was our selection! This list might be updated as new events will be announced.
You Might Also Like
What You Need To Know About iSaloni 2019