Master Bedroom With The Luxury Needed For A Good Night's Rest – For its brand-new luxury residence, a posh apartment was built right in the center of the city, and LUXXU decided Manchester would be the ideal location. The industrial revolution and modern culture are deeply ingrained in Manchester's history, and as a result, many creatives imitate these styles to preserve the city's legacy. In today's LUXXU Blog article, let's explore this stunning and prestigious Manchester apartment. Much of the home's interior design was greatly influenced by its rich artistic and textile history.
---
See also: How To Enhance Any Design Today With LUXXU's Details That Matter!

---
Master Bedroom With All You Need
This utterly modern bedroom, which has been unveiled as a fantastic master suite, is made up of various opulent and specially made components. The Charla Dresser, the Darian Gold Mirror, and the Waterfall II Wall Lamp form a stylish trinity of designs at the bedroom's entrance, all of which add to the room's sublime beauty.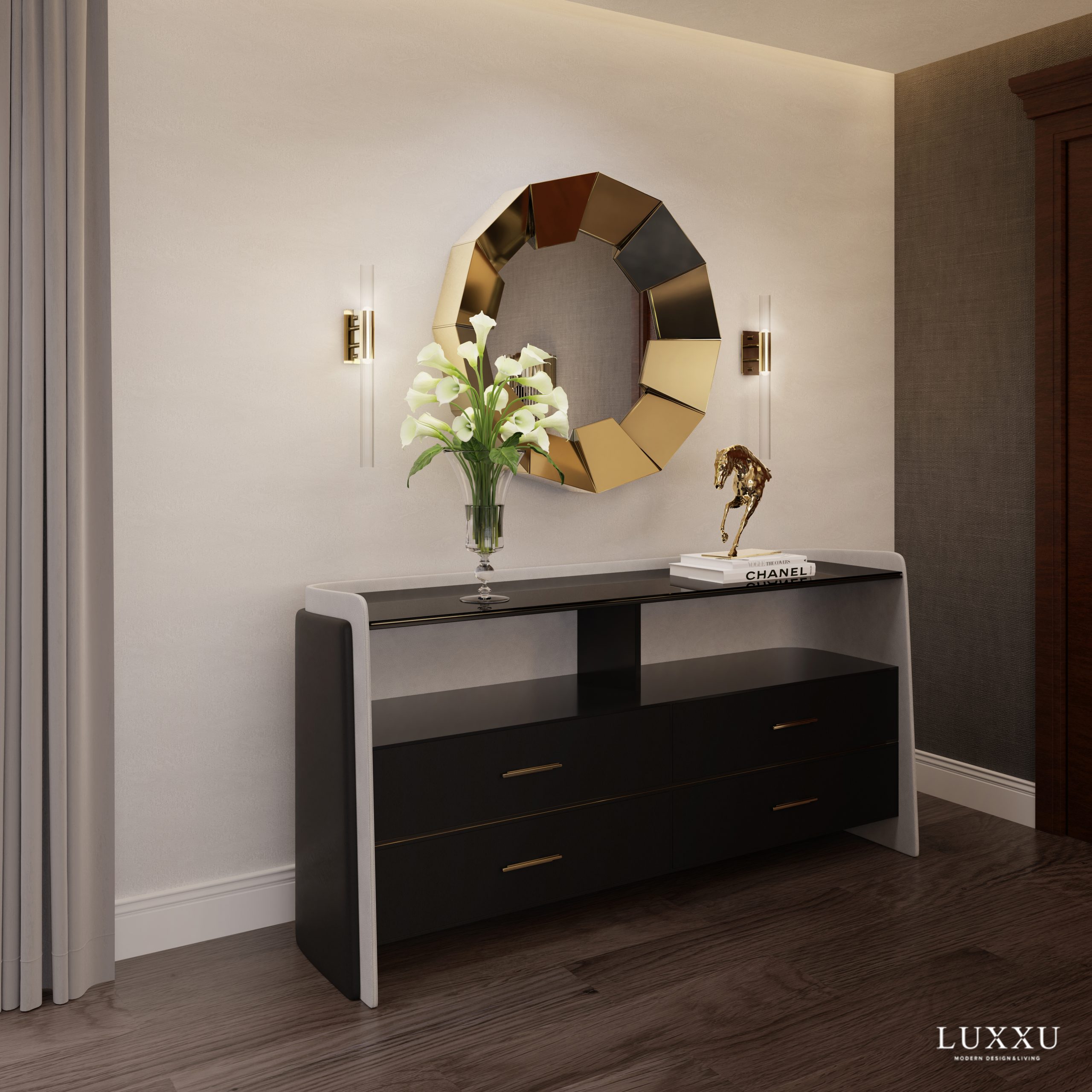 Moving on, however, the Charla Bed, which demonstrates LUXXU's impeccable craftsmanship methods, is without a doubt the "matriarch of the bunch." It has a more muted color scheme and is made of leather, making it a bed fit for a king. The Tenor Ottoman, custom Charla Nightstands, and Empire Wall Lamp all go well with the bed. With its lavish details, the Empire Suspension brings the bedroom section to a close.
There is a sitting and entertainment area in the master bedroom as well. The Charla, Empire, and Darian families of LUXXU create a lavish setting here with muted tones and golden accents. Each design was produced with the goal of maximizing comfort and functionality while adding drama and interest to any setting. While relaxing here, one can gaze in awe at Manchester's urban setting. A private master bathroom with brass and glass doors and Tiffany Marble Hardware by PullCast is also included in the suite. This item adds to the overall decor's cosmopolitan feel by enhancing a sense of rarity and purity.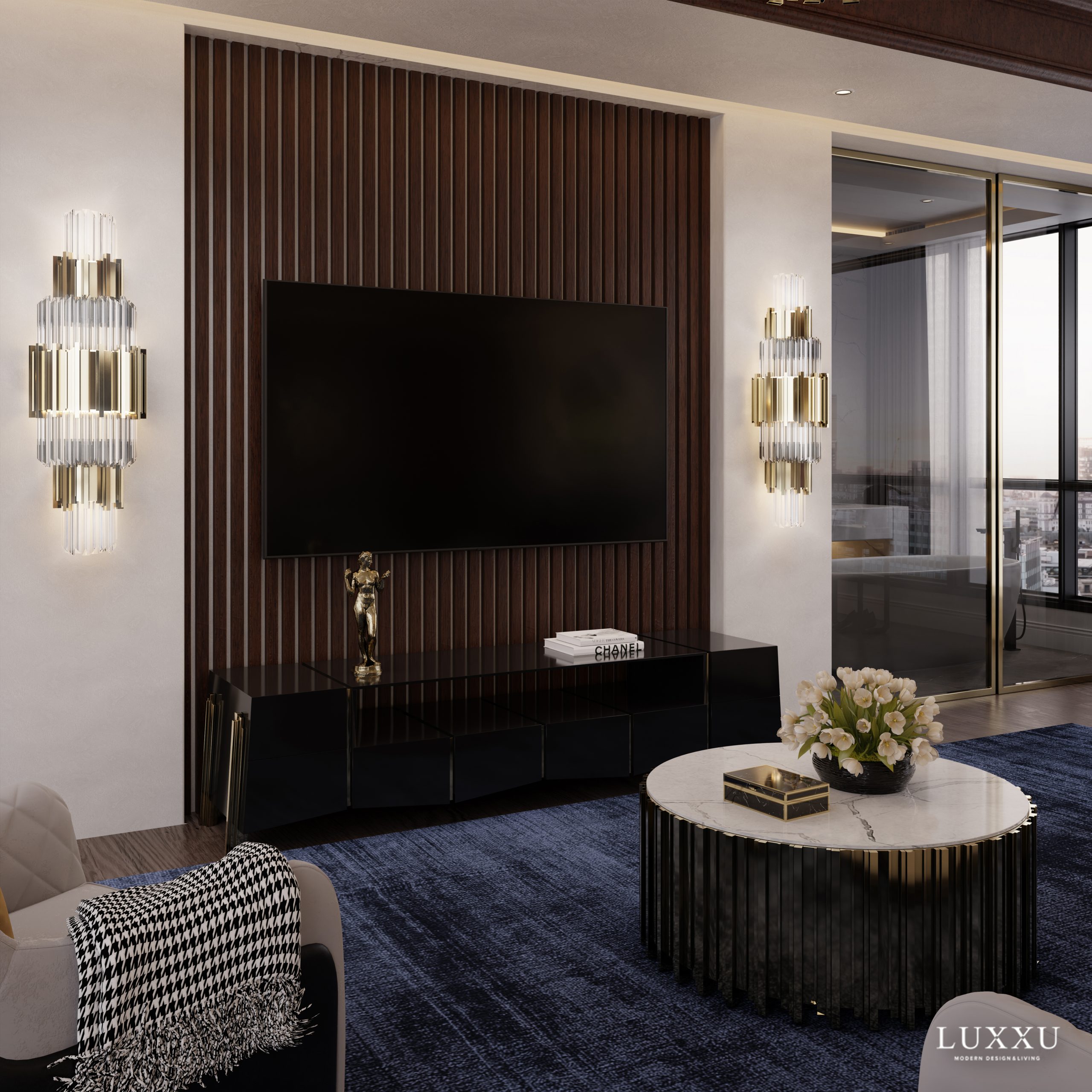 ---
See also: Get Ready To Make A Statement With LUXXU's Mix And Match Possibilities!
---
If you enjoyed this article regarding Master Bedroom With The Luxury Needed For A Good Night's Rest then make sure to check out our socials to find news, inspirations, and more interior design ideas: Pinterest | Facebook | Instagram.