Marvel At Luxxu´s Breathtaking Interiors => Inspiration is the key to the beginning of any luxurious interior design. Luxxu is absolutely aware of this and has put together some breathtaking interiors to inspire you when it comes to your interior design. Every room is unique from the living room to the bedroom and so on you will not miss the slightest bit of luxury and glam. Come with Luxxu Blog as we show you some of the options we selected for these luxurious ambiances.
See also: The Perfect Home Bar – A Guide To A Luxurious Toast 

Living Rooms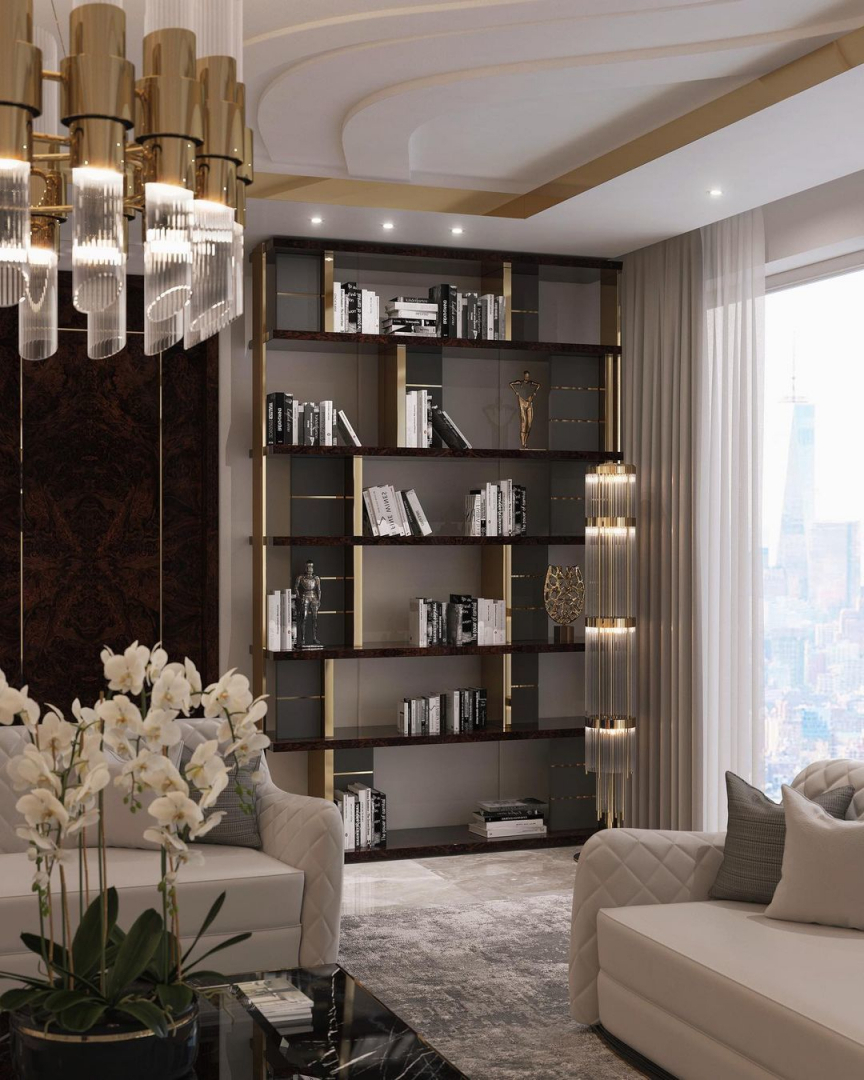 Having a relaxing time in your living room demands that you set this room up with nothing but the finest pieces, a great example can be the Pharo Floor Lamp, an extremely functional yet luxurious example of great living room lighting.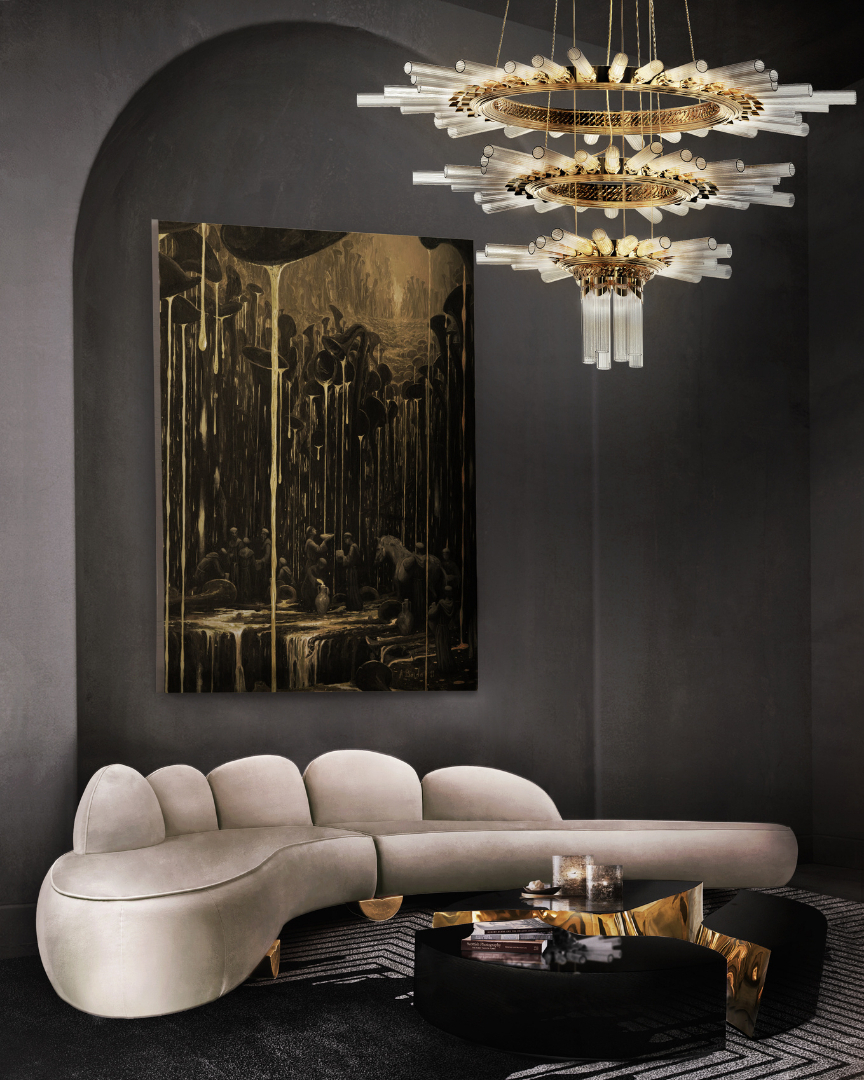 Powerful artwork and luxurious lighting pieces are some of the most perfect matches when it comes to living room design. Combine beautiful paintings with Luxxu´s Majestic Chandelier to highlight all the striking beauty in every element.
Decorate your living room to create a strong first impression, comfort and luxury must be always aligned. Adding a statement lighting piece that can provide uniqueness and attract attention, you may do so in the form of the Saboteur Swivel Single Sofa
See also: Darian Sideboard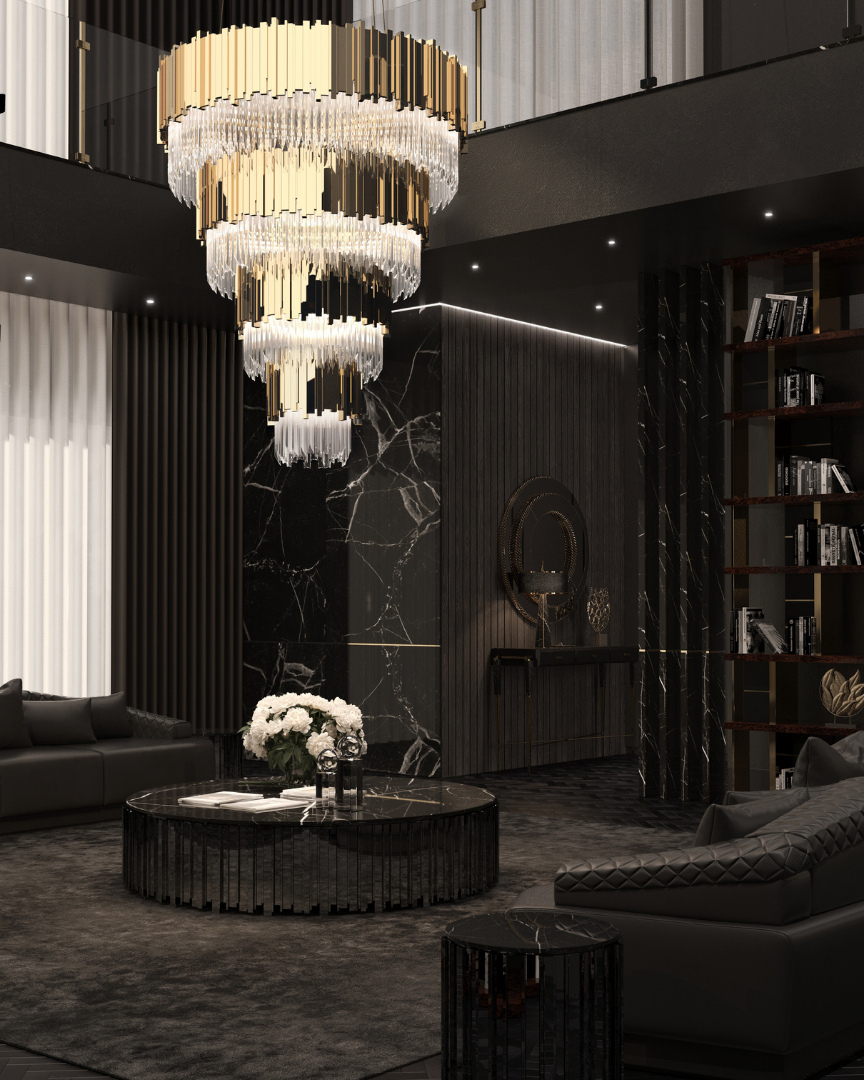 A living room is probably one of the most iconic places of any household, and of course, you can settle for nothing less than iconic pieces to decorate it. Going big is really the only option, and the famous Empire Chandelier by Luxxu is the best solution you can hope for a memorable living room.
A memorable living room design demands perfect space managements and a remarkable interior design selection, for a wide and spacious living room you what a statement piece that is incredibly unique and large, the Shard Chandelier is a great way to give your living room a unique touch that won´t leave anyone´s memory.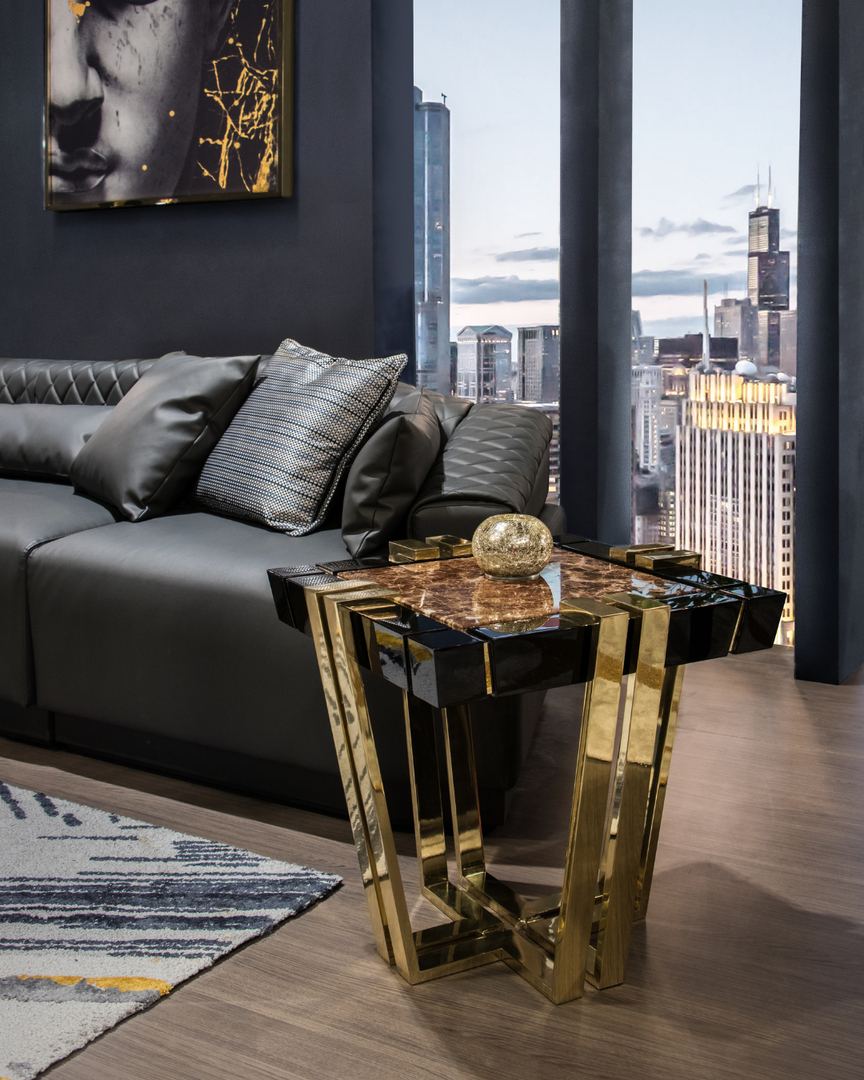 Prepare your living room to impress everyone who steps foot in it. Going for subtle golden touches in your furniture like the Apotheosis Side Table combined with refined upholstery selection is the perfect solution to display a luxurious environment and make an everlasting positive impression on every single guest.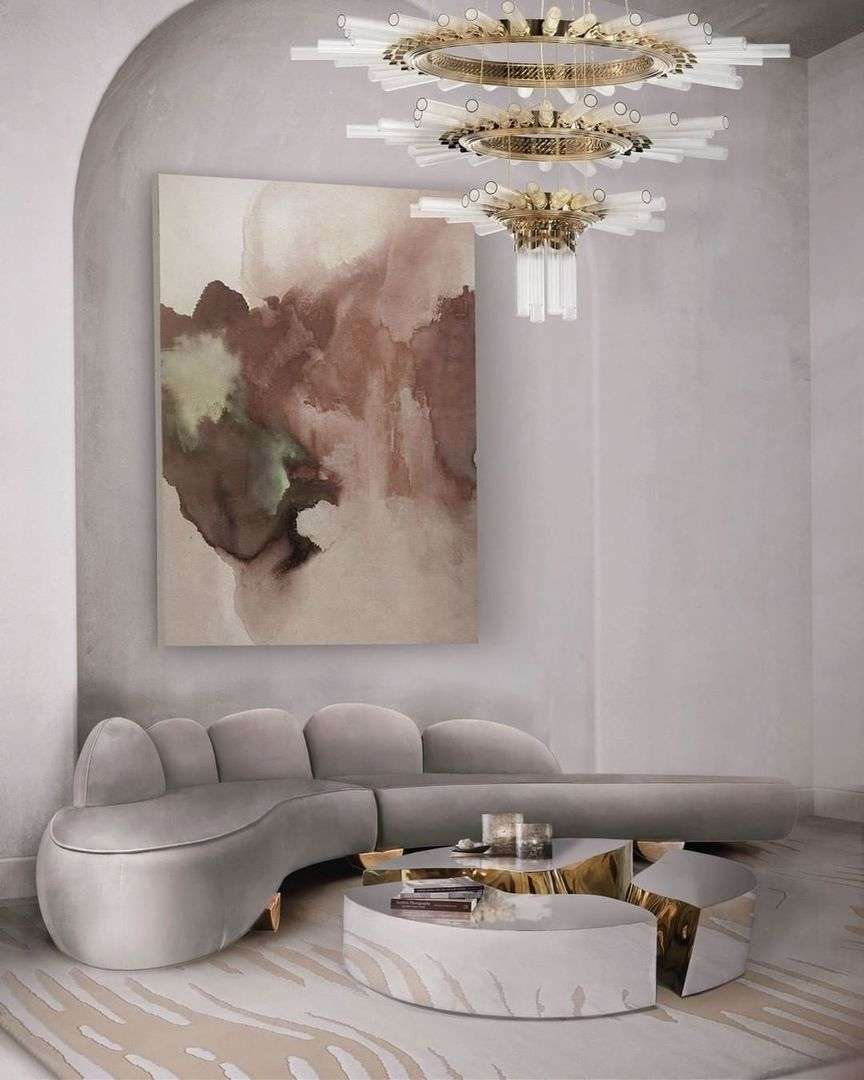 Your living room design should be something you can keep simple yet luxurious, merging comfort and functionality and adding a piece that can be characterized by the dimension of its presence, the Majestic Chandelier is a stunning option if you wish to integrate a dynamic side in your living room design.
See also: Thomson Sofa
Closet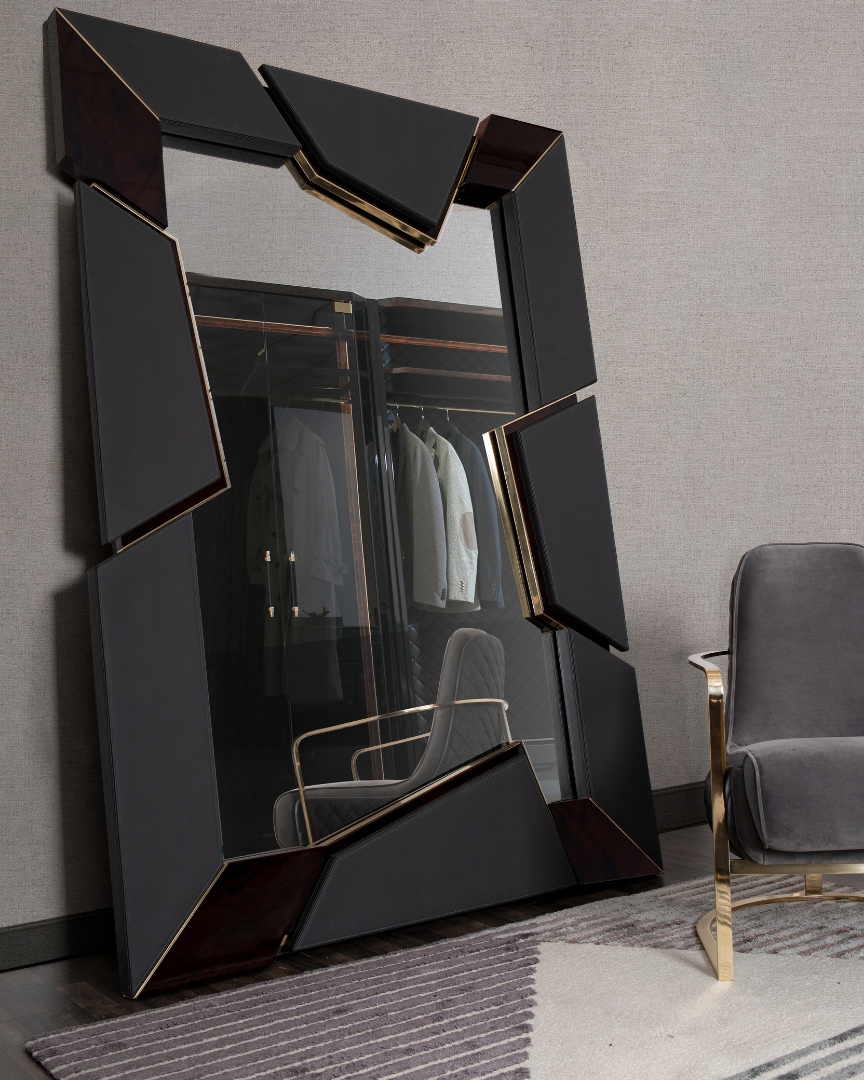 Your dressing area is an incredibly important area, this is where you get ready to put on an outstanding outfit and display an eye-catching look. The luxury that surrounds you all throughout this room matters and being able to check yourself in luxury can only be achieved with a statement mirror such as the Athos Mirror.
Bathroom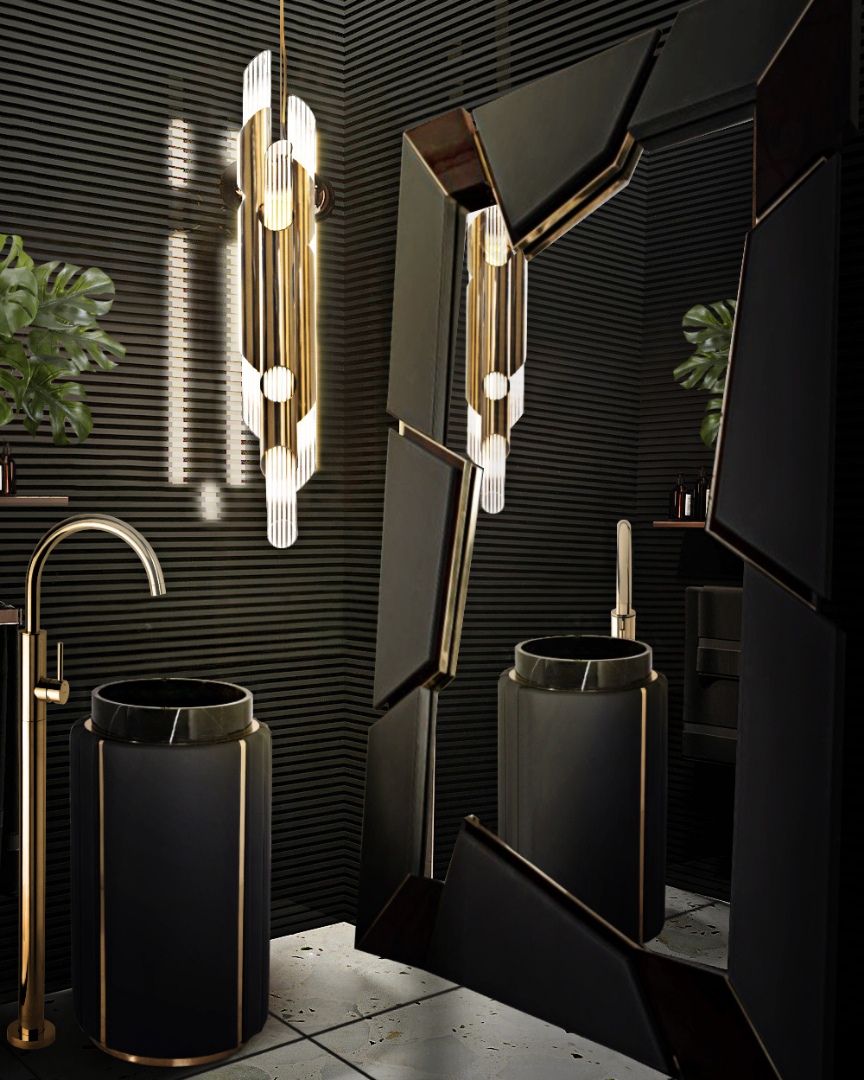 Any luxurious house demands a luxurious bathroom, and no luxurious bathroom can be complete without careful attention to detail, highlight your bathroom design's best fixture with subtle yet efficient lighting, the Draycott Pendant will grant your bathroom that must desire combination between subtlety and luxury.
Home Office
Decorating a luxurious home office demands much more than luxurious pieces. The manner in which all kind of elements blend together is extremely important, after all, this is where you will be to take care of business, therefore, harmonious and non-distracting pieces are a must, the Gama Table Lamp is a great choice for subtlety and functionality all in one piece.
Home Bar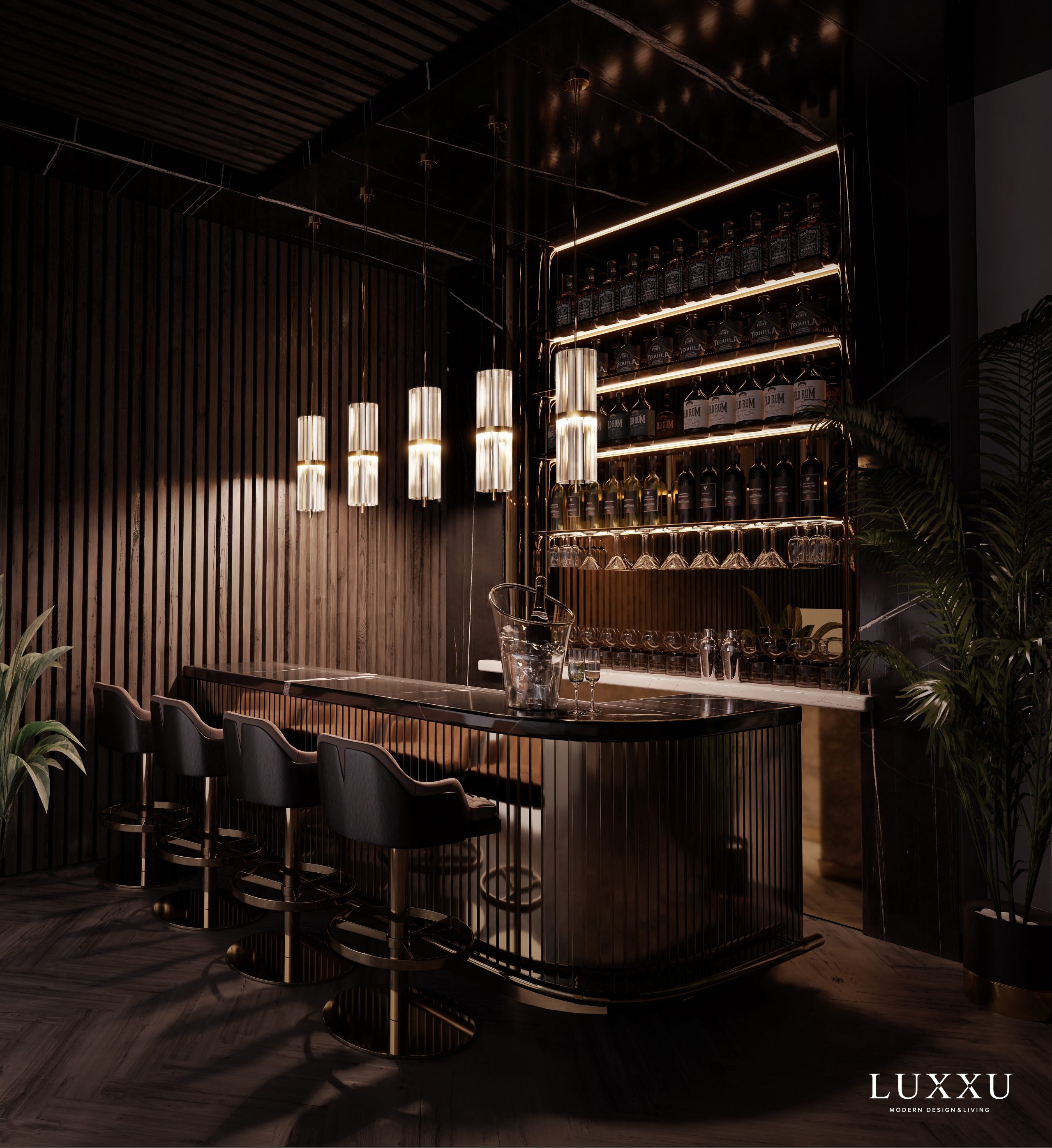 Fully embrace a modern approach when it comes to your home bar design. Everything about this part of the house must embody what a luxurious and modern design must look like, give your home bar a special and undeniable flair with the Pharo Pendant by Luxxu, a fantastic solution to highlight the best fixtures of your bar and transmit a mesmerizing essence.
Bedroom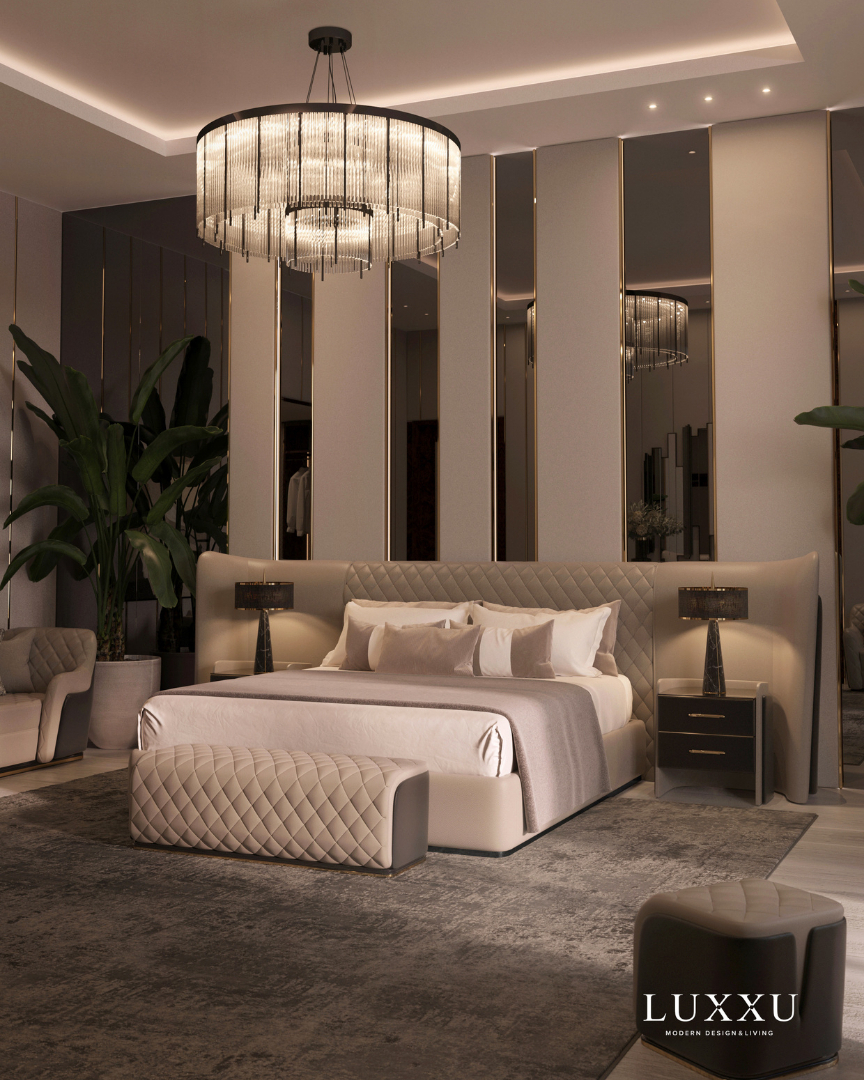 Bring the best lighting to your bedroom design, the Pharo Suspension will illuminate your room perfectly and with the utmost comfort, you enjoy a good night of rest luxuriously.
See also: The Burj Collection – A Symbol Of Modern Age And Luxury Combined
If you enjoyed this article regarding Marvel At Luxxu´s Breathtaking Interiors then make sure to check out our socials to find news, inspirations, and more interior design ideas: Pinterest | Facebook | Instagram.