Luxxu's Amazing Luxury Furniture and Lighting => Luxxu Modern Design & Living empire is shaping its future by setting trends with timeless lighting and furniture pieces that redefine elegance. Take a look at some of the options we selected with the best seller pieces of our vast collection of luxury items!

LIVING ROOM Lighting and Furniture
There are endless possibilities in the luxxu collection for creating a living room design to suit your personality and lifestyle, such as the Crackler center table and our Waterfall floor lamp. Whether you're looking for a formal reception room with heritage detailing or a relaxed lounge space for spending time with the family and entertaining guests, these top furniture and lighting pieces will give you plenty of inspiration.
See also: Timeless Design Trends – Top 5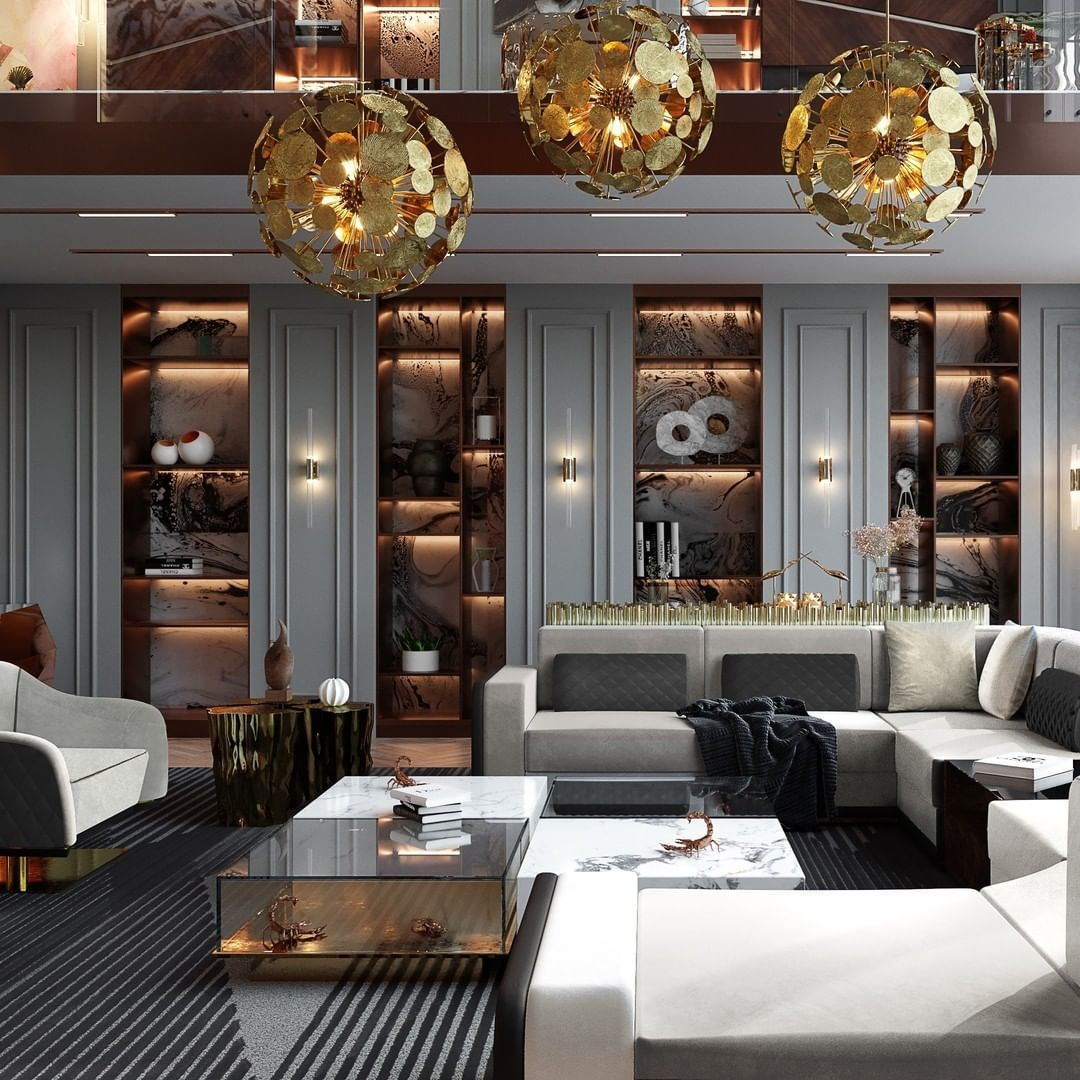 This modern living room has an open floor plan that allows them to feel open, bright and spacious. Statement pieces like luxxu's Thomsom sofa , tycho small wall lamps andSaboteur swivel single sofa fill the space with incredible design and create the most elegant setting.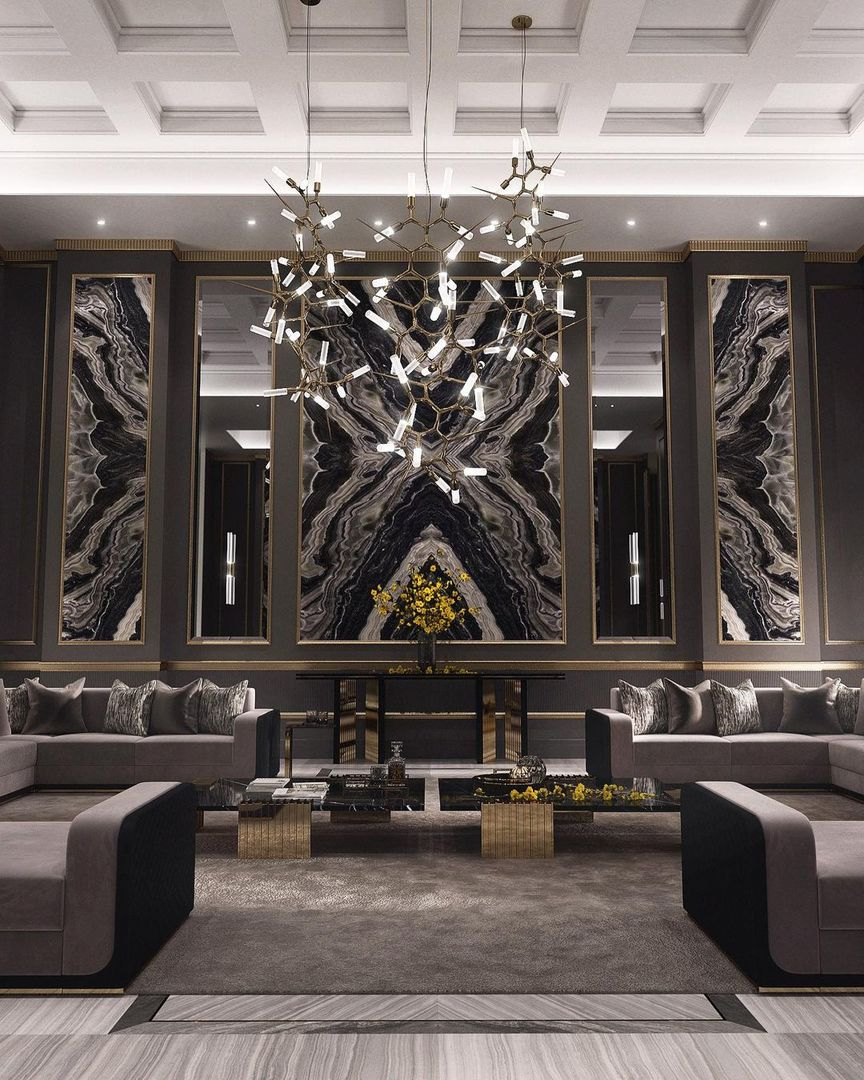 As we all know, the right piece of furniture can upgrade any division of your home. Whether you opt for a unique custom creation or keep it simple with a stylish option from a mass retailer, it's all about finding furniture design that speaks to your design aesthetic. Pair our Thomsom sofa, with some touches of gold like our Vertigo center Table and a our SHARD statement chandelier and you'll be getting a dream living room.
CLOSETS
The master bedroom's walk-in closet or closets make a distinct style statement frequently showcasing one's wardrobe so that it mimics the layout of a small yet chic store. With that being said, it's important to get key items like Liberty Snooker by luxxu and Prisma Ottoman, to create a glamorous atmosphere while getting ready to go out in style
See also: Interior Design Trends for 2021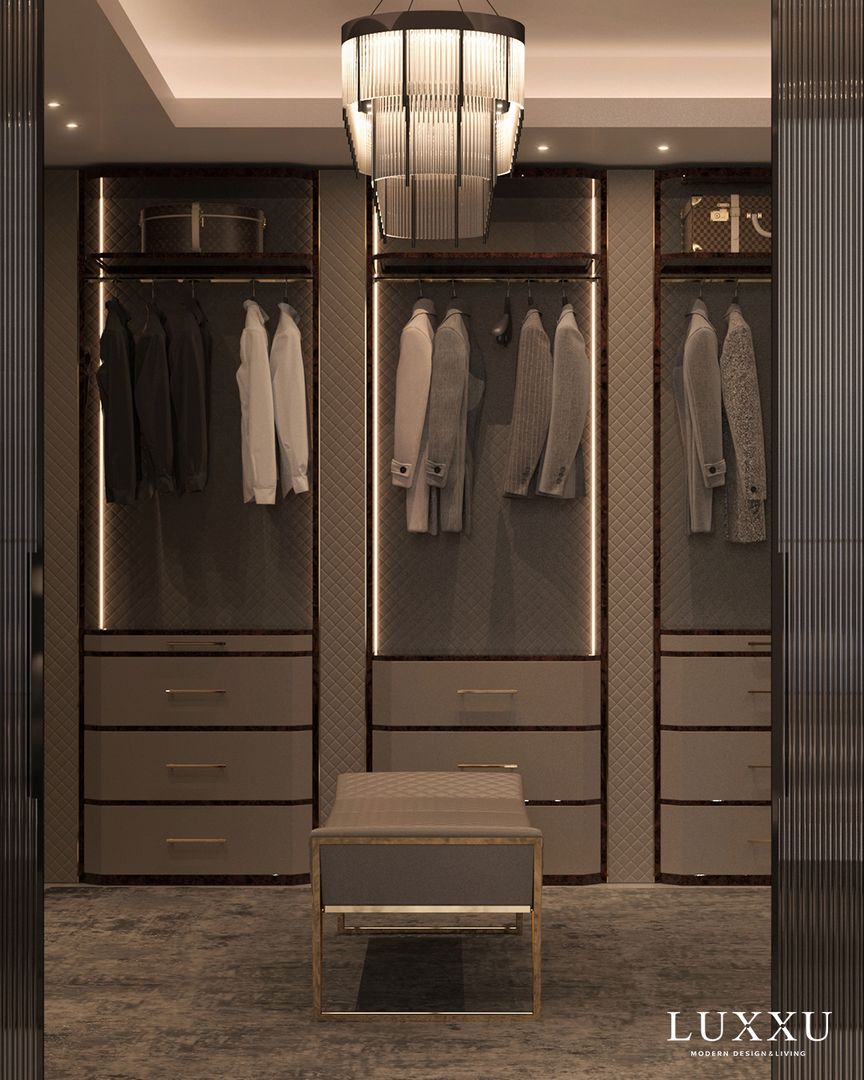 Waltz closet is an elegant modular clothing storage solution. Made with the finest materials, walnut root veneer, black leather, black lacquered wood, brass and smoked mirror. Waltz is the ideal closet for a luxury master bedroom offering a full customizable organization system featuring shelves, rods and drawers. The Waltz is a modular piece, allowing different module combinations to better fit into your space.
Hallway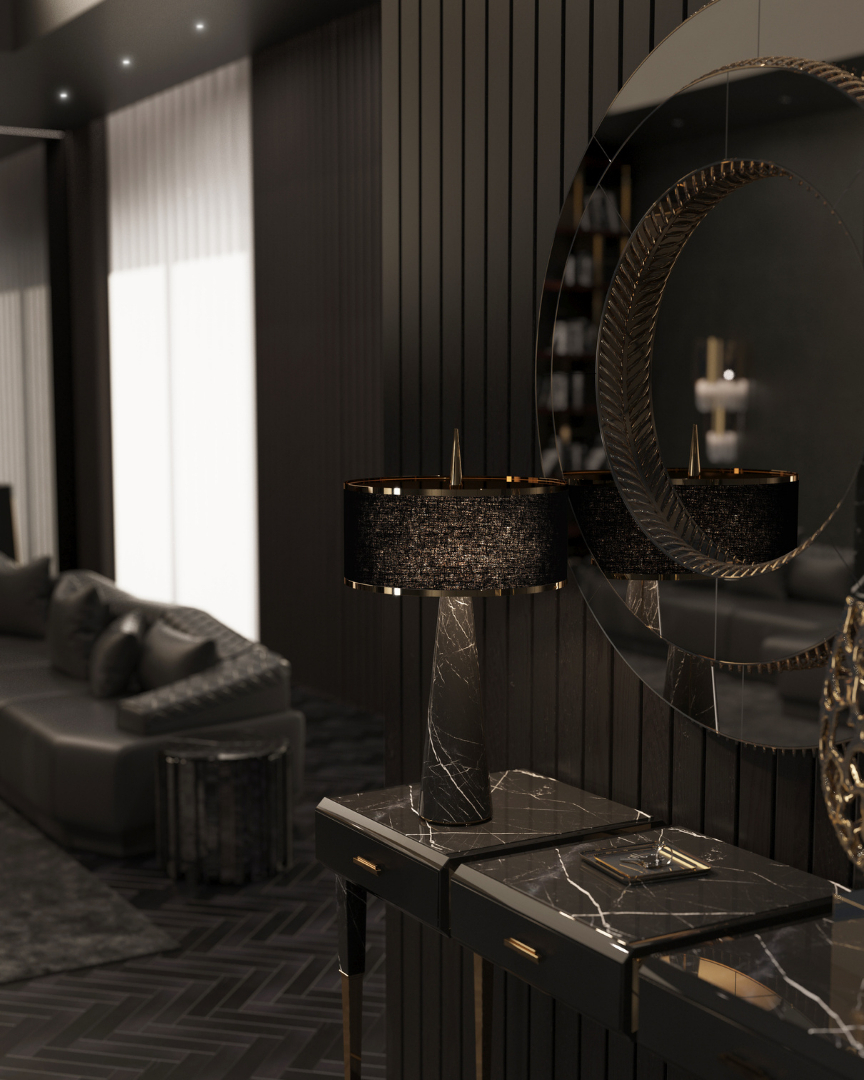 When it comes to dark tones, marble is a great choice to combine. To enlighten the ambiance The Needle table lamp, also in dark tones transform this entryway designed by LUXXU with luxurious and a modern touch. The contrast of the golden details, like of the drawer handles, together with a masterpiece such as the Crown mirror, confer a classic statement to this stunning design.
See also: Interior Design Projects in London You Need Know
If you enjoyed this article regarding Luxxu's Amazing Luxury Furniture and Lighting then make sure to check out our socials to find news, inspirations, and more interior design ideas: Pinterest | Facebook | Instagram.