Luxxu In XL – The Pieces That Resized Their Luxury => Luxxu brings its exquisiteness and craftsmanship in all shapes and sizes with the intent of fitting every interior design perfectly, and the brand´s statement pieces are always the pioneering subjects for a bespoke upgrade. In this article, Luxxu Blog will give you a presentation of the brand´s creations that have enlarged its dimensions and enhanced its luxury.
---
See also: Luxxu´s Best Sellers – A Presentation Of Our Most Splendorous Pieces
---
A Magnified Design For Powerful Highlights
Empire XL Chandelier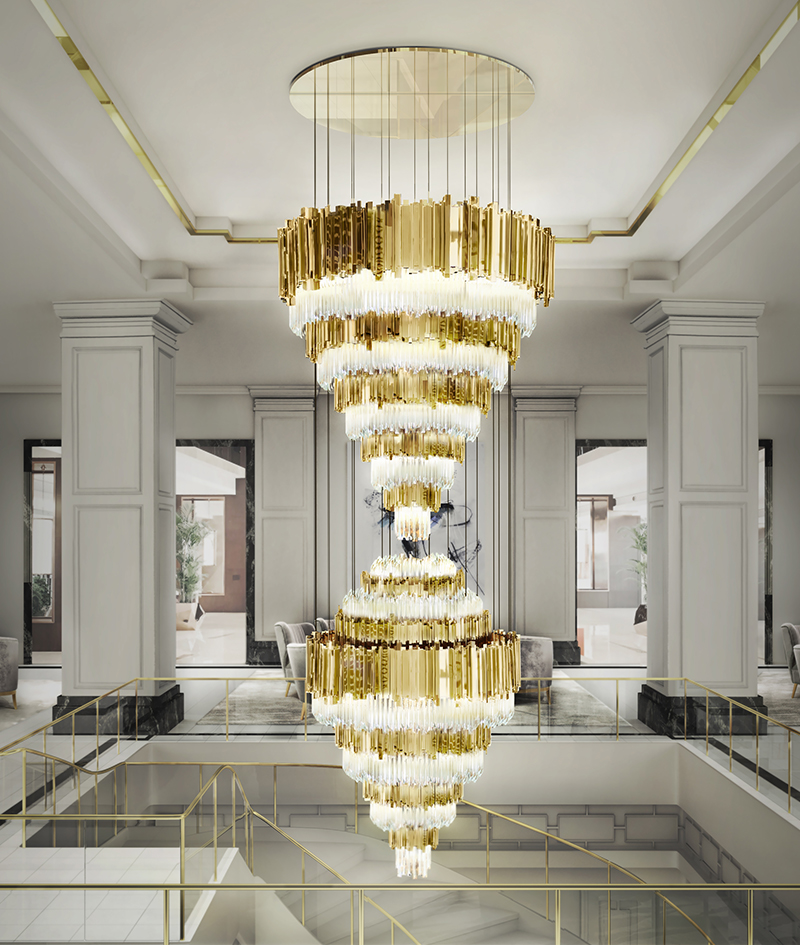 The Empire family is one of Luxxu´s most recognizable lines and one of the very first to get an XL version of its already iconic chandelier. The Empire XL Chandelier follows the collection´s standards and looks by compiling two identical statements in a single design making it the natural center of attention in any ambiance.
Babel XL Chandelier
The Babel XL Chandelier does a masterful job in portraying the characteristics that are synonymous with this collection, opulence, and exquisiteness. This is the ideal centerpiece that will properly brighten any setting, and dazzle every guest with its eye-catching aesthetic and handmade details.
Get The Look

The Waterfall Grandeur
Waterfall XL Wall Lamp
Fluidity and elegance are two of the qualities that symbolize the essence of the Waterfall family. These qualities were not lost with the Waterfall XL Wall Lamp, in fact, every bit of luxury the original wall lamp conveyed was further highlighted by the piece´s larger proportions.
Waterfall XL Pendant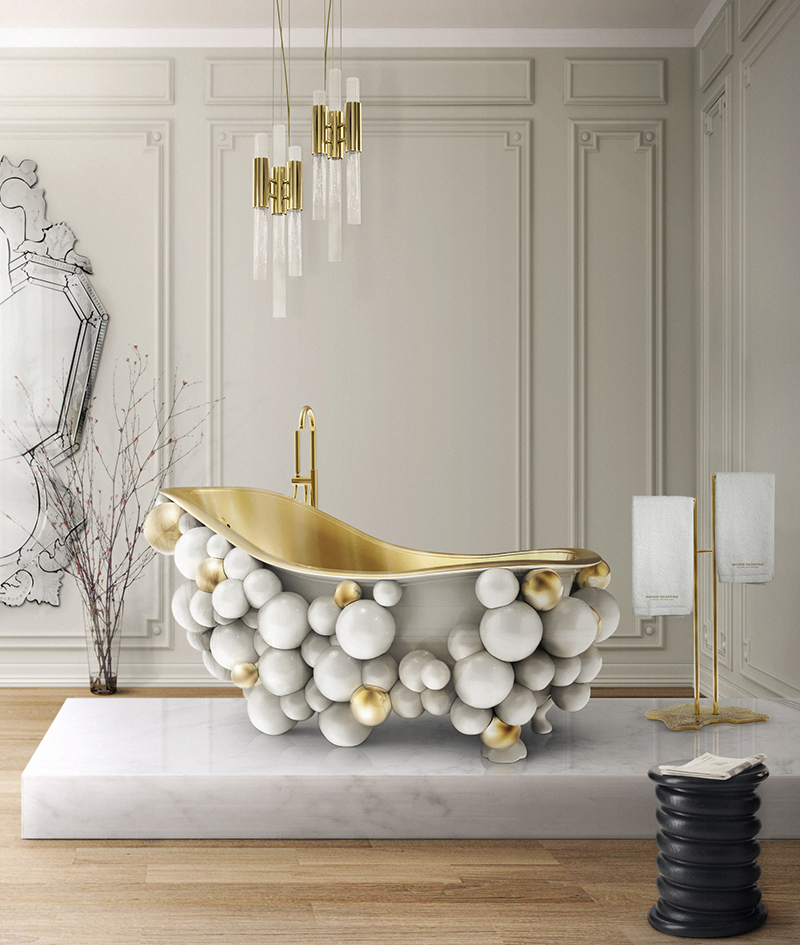 The size has increased but when it comes to adaptability and versatility the Waterfall XL Pendant remains unmatched. This piece´s size grants an upgrade in terms of functionality while maintaining an elegant look that can be harmoniously integrated into any ambiance.
---
See also: Burj Pendant
---
A Greater Reflection
Crown XL Mirror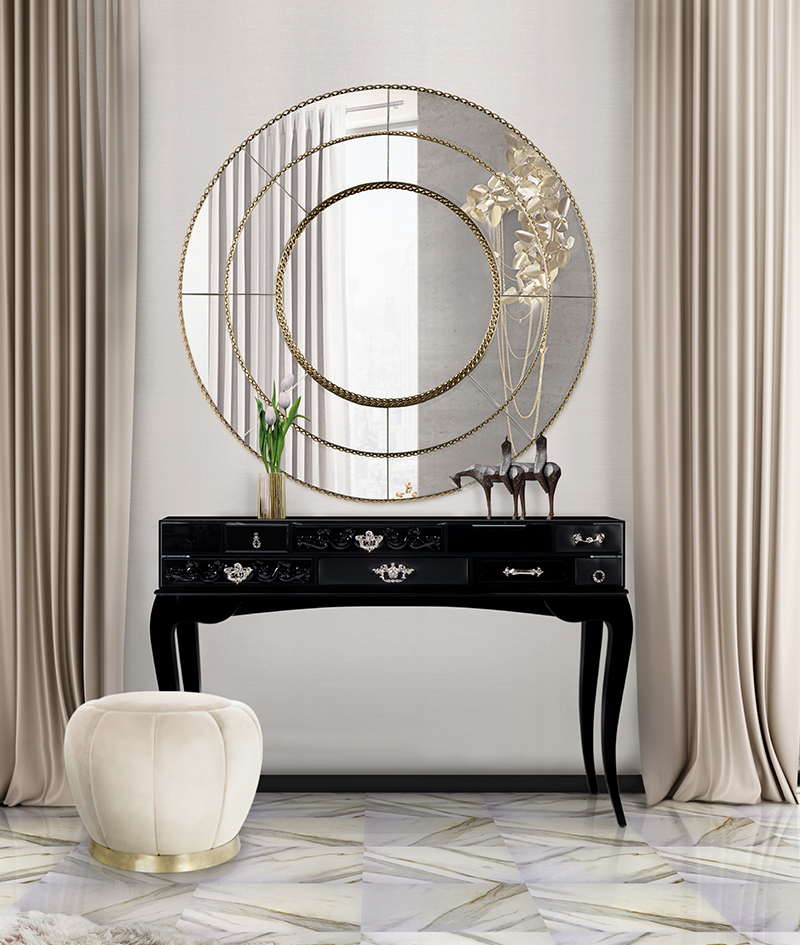 A practical piece of art that will add limitless charm to any environment. The Crown XL Mirror is more than simply a mirror, it is a homage to beauty and class that will turn heads and uplift the luxuriousness of your interiors with ease and style.
Explosion XL Mirror
The recreation of the that reaches a high level of luxury with the Explosion XL Mirror. With its prestigious and revivalist attitude, it is the ideal choice for distinguishing any ambiance. With its classic workmanship and exquisite embellishments, this decorative mirror exists to brighten up rooms.
Majestic XL Wall Light Mirror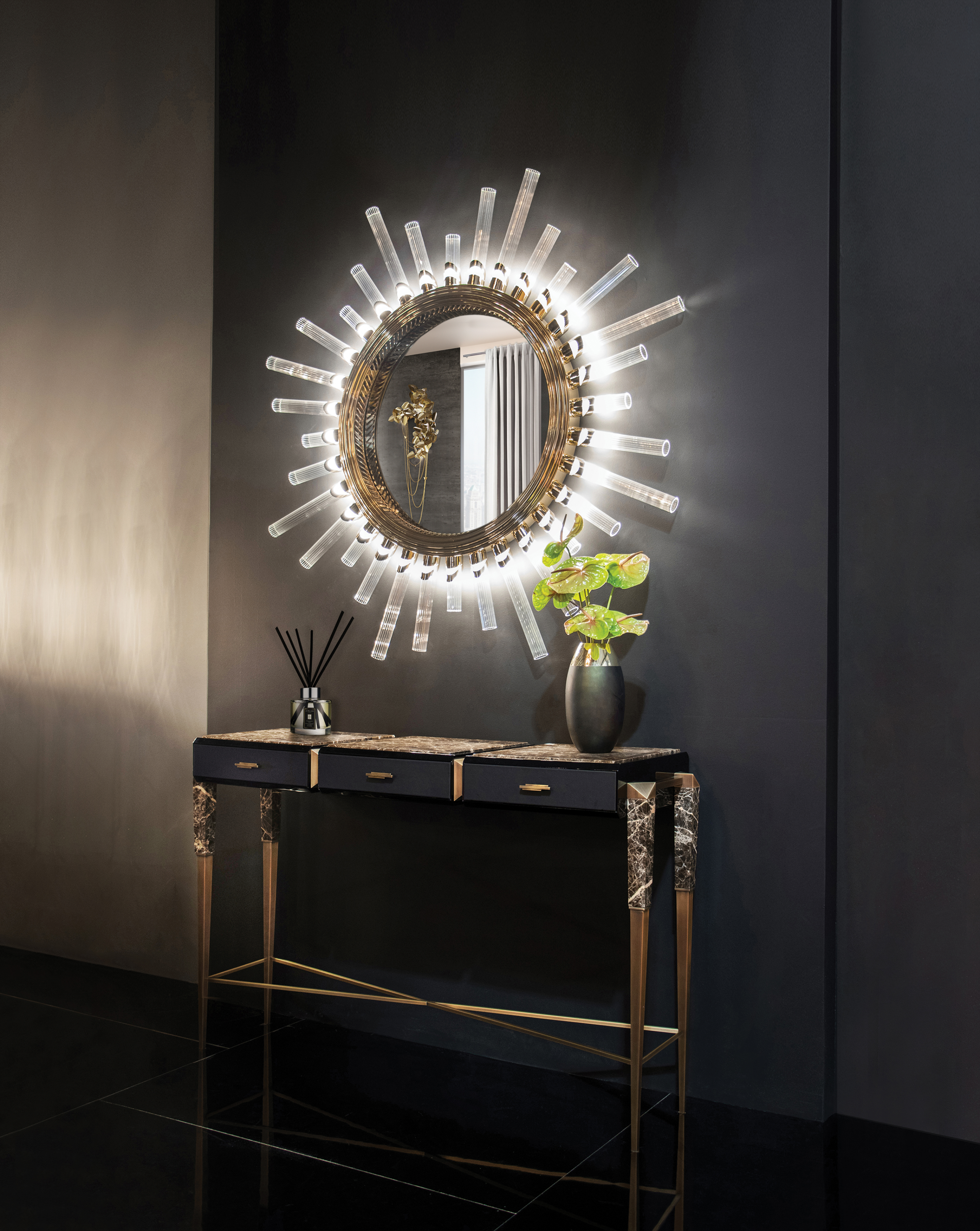 The emancipation of lighting reflects a remarkable design of the craftsmen, adding up an entirely new dynamic to Majestic XL Wall Light Mirror. The light is shaped like a golden-plated brass circle, and each of its ribbed crystal glass cylinders has a startling impact in any space. This is a piece to desire due to its boldness and luxury.
---
See also: Athos Mirror
---
Maximum Luxury Dining
Apotheosis XL Dining Table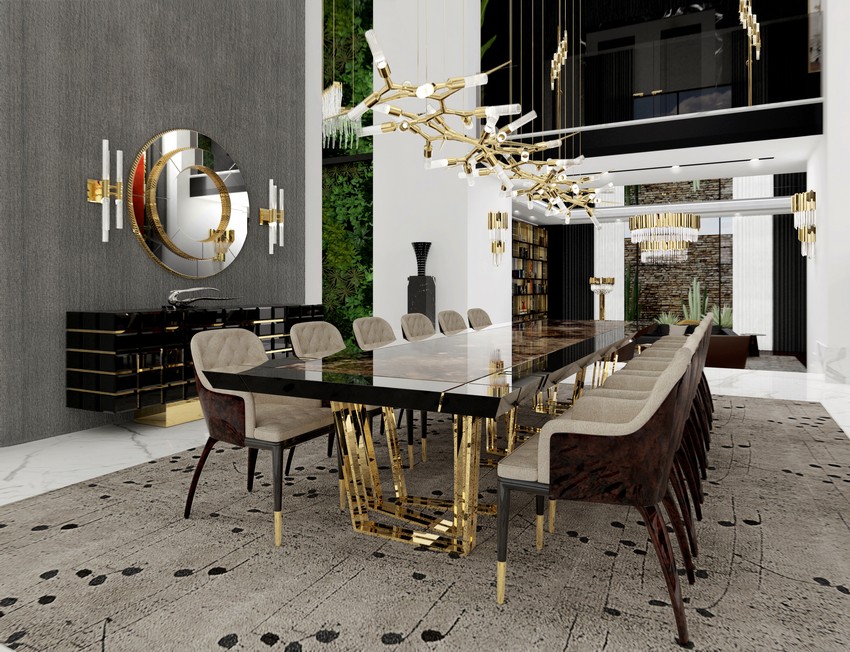 A larger solution for a spacious dining room, the Apotheosis XL Dining Table can bring all the elements you need to revolutionize your interior design. This gorgeous furniture follows the original Apotheosis Dining Table style and maintains an air of sophistication and indulgence in its 4-meter design.
Get The Look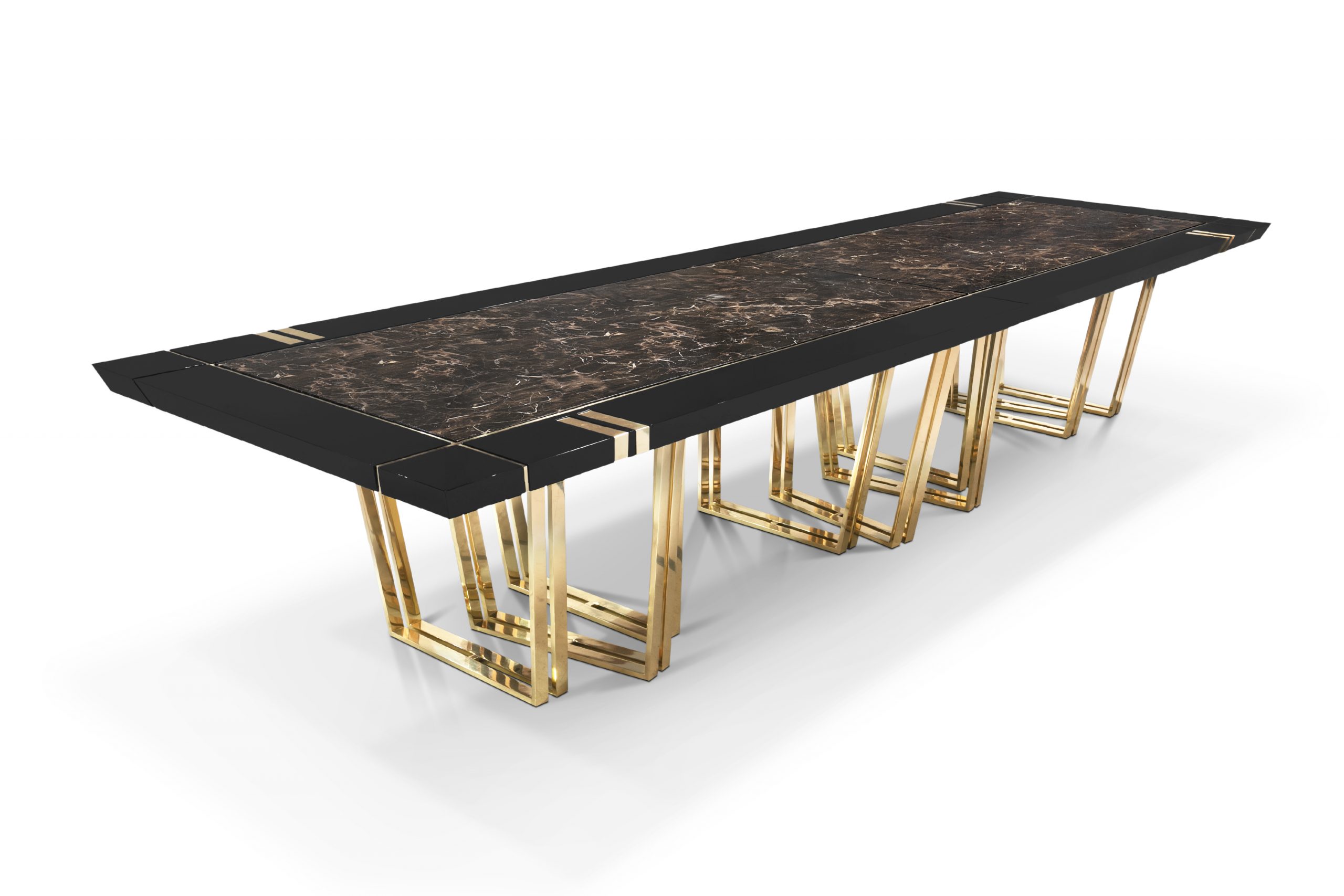 Vertigo XL Dining Table
A fascinating and exclusive piece that exhales luxury and represents a luxury lifestyle. The Vertigo XL Dining Table presents the subliminal shape that is unique to the vertigo lineage and creates a sophisticated environment that will accommodate even more guests and delight them with its character.
Dream Big
Charla XL Bed
Having a good night of sleep and waking up in luxury and comfort with the Charla XL Bed is simply a dreamy scenario. Such a magnificent design will undoubtedly be the centerpiece of your bedroom décor. This larger-than-life bed design is the epitome of excellent craftsmanship and creates an outstanding statement with luxurious touches.
---
See also: The Perfect Bedroom Design with our Charla Collection
---
If you enjoyed this article regarding Luxxu In XL – The Pieces That Resized Their Luxury then make sure to check out our socials to find news, inspirations, and more interior design ideas: Pinterest | Facebook | Instagram.
< ?php get_footer(); ?>