Luxury Design: Discover Our New Bar Cabinet ⇒ It's time for you to update your luxurious entertaining space, home bar or dining room with our new Luxury Design Bar Cabinet! Take a look at another member of the Lloyd line.
⇒ Check Out Kylie Jenner's First Calabasas Home⇐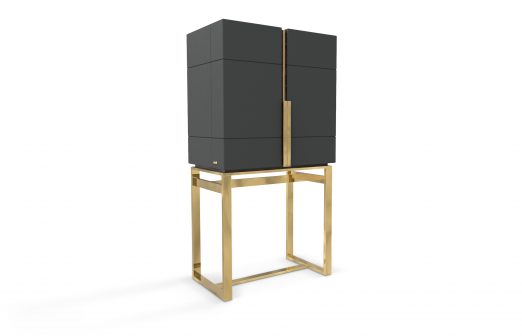 With Luxury Design lines and an elegant shape, the Lloyd Bar Cabinet provides not only a classic storage option but an accent piece that will become the focal point of your interiors.
Made with quality materials such as gold-plated brass, this piece will grant a cosmopolitan touch to a winery or dining room.
Stay tuned for some more pieces of our Luxury Design Collection!

If you enjoyed this article about Luxury Design, then make sure to check out our socials to find more interior design trends and ideas: