Luxury Casino Resorts To Visit in 2020 ⇒ Staying at a luxury casino hotel is always a great idea, but it can be hard to choose the right resort for your needs and preferences. From historic-inspired builds to modern glamorous spaces, from Las Vegas to Europe or China, we have compiled some of the best Luxury Casino Resorts you can visit and enjoy this year.
⇒ See Also: Architecture Projects: 7 New Buildings You Ought to Explore This Year ⇐

Bellagio Hotel, Las Vegas
What better way to start this guide than with an amazing resort in the City of Sin, Las Vegas? This European-inspired hotel includes two AAA Five Diamond restaurants and a full retail area, Via Bellagio, which includes luxury brands such as Tiffany & Co., Chanel and Dior. You can watch Cirque du Soleil perform nightly, take a look at their stunning art gallery and of course visit the casino.
L'Impérial Palace, French Alps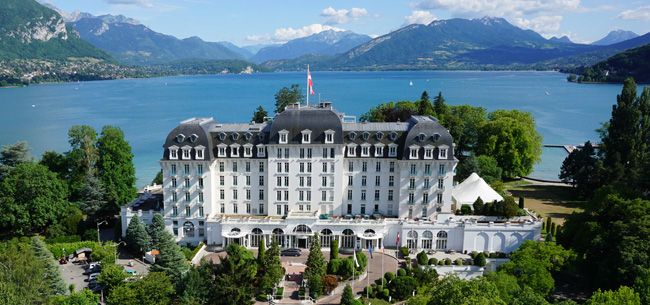 If you're looking for a more relaxing trip, this stunning palace is the place to go. Nestled within the French Alps, this hotel opened its doors in 1913 and received infamous guests such as Winston Churchill and Charlie Chaplin. Guests have access to a congress centre, the incredible Cristal Spa, an indoor pool, a Scandinavian-styled ice fountain and much more, including the alluring casino.
The Venetian Macao, Macau
Known as the "Monte Carlo of the Orient" and home of many famously extravagant casinos, Macau is not far behind from Las Vegas when it comes to gambling. This particular resort includes a sports events hall and a massive 550 square-foot casino, featuring the same Venetian style as its sister hotel in Las Vegas. Enjoy the luxurious guest rooms, the multiple restaurants, the garden swimming pools and more within this nearly 10.8 million square feet resort.
Palace of the Lost City, South Africa
Inspired by a myth about a lost African kingdom, this resort is set on the highest ground of Sun City, a popular destination for high rollers and one of the top casinos in the world. Decorated with mosaic, frescoes and stunning fountains, this hotel created an idyllic, almost fantasy-like atmosphere that fits the myth it was based on perfectly. The grounds feature a golf course, water entertainment and a private casino which guests can enjoy to the fullest.
Resorts World Sentosa, Singapore
This top-rated resort in Singapore is one of the most expensive properties ever built, coming at a cost of almost $5 billion, featuring a Universal Studios Theme Park, an Adventure Cove Water Park and the largest oceanarium in the world. However, this resort is dedicated to gambling and has over 2,400 slot machines and 500 table games, such as blackjack and poker. Each of the hotels inside the resort has a unique theme and offers luxurious rooms, beach villas and even tree-top lofts at nearly 40 feet in the air.