Lighting and Furniture Trends by Luxxu => Designers and luxury brands are in constant search of new ways to reinvent their work and even the industry by setting outstanding design trends. In today's article, we have gathered some of the most popular lighting and furniture pieces from Luxxu that are in trend for 2021.

OPEN SPACES WITH STATEMENT FURNITURE
The season of 2021-2022 will be highlighted with grey tones, a cool neutral color proper to connect technology and modernity for elegant OPEN spaces. Used by fashion, graphic, and interior designers, the Pantone Institute's color matching services are popular for consumers. Luxxu's collection of furniture comes in different shades of grey but with lots of textures and finishes, and also gold tones in the lighting and mirrors, as seen in The Orbis mirror and Saboteur single sofas. Luxxu can create the most modern and elegant living rooms, with the best materials and design pieces.
See also: Timeless Design Trends – Top 5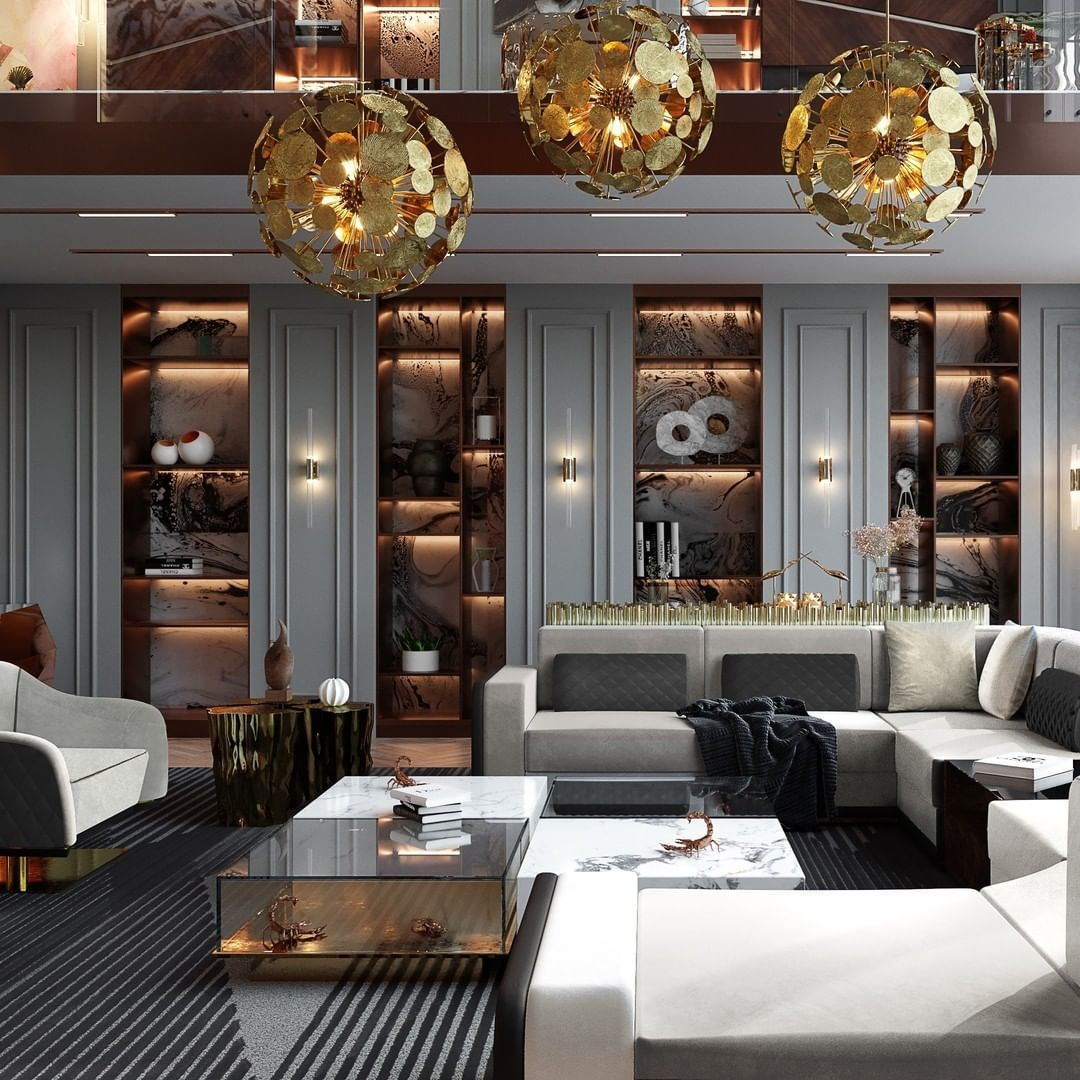 This incredible open space room with high ceiling windows that provide a source of natural light and creates the illusion of a wider space, gives a focal point to the lighting pieces like the Newton Suspension Lamp by Boca do Lobo. The boiserie in the walls contrasts perfectly with the straight lines in the center table or in the Thomson Sofa by Luxxu. The mix of standard materials chosen for Thomson Sofa is in fact what makes the sofa a unique option for any project
Neutral Tones and Big Chandeliers
Walk-in closets never fail to add a dose of luxury to a home. By introducing furniture—especially luxurious seating—and focusing on showcasing clothing rather than simply storing it, these walk-in closets by top designers prove that these are the new must-have spaces in the home. With the unique Pharo Snooker Suspension to provide you with high-quality and exquisite lighting, this lighting piece is the perfect way to add that dash of luxury and make a true statement.
See also: Interior Design Trends for 2021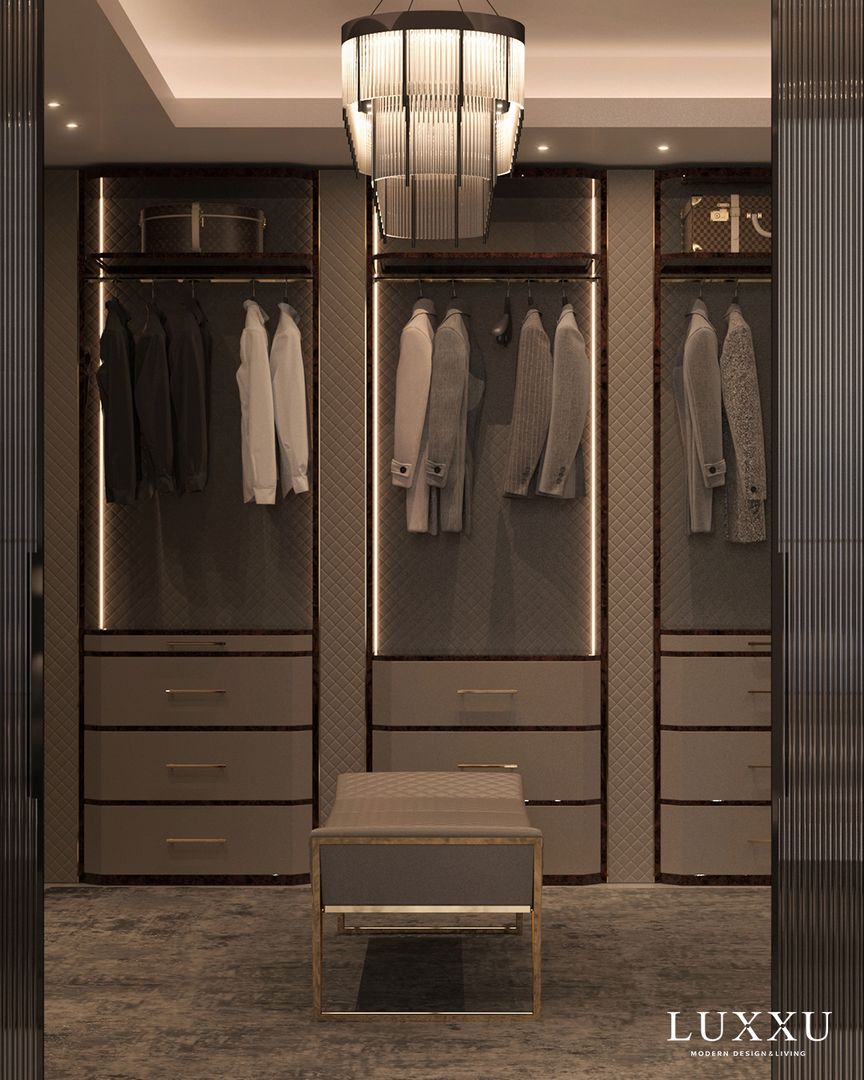 A walk in closet should not feel claustrophobic and, well, like a closet. That's why modular closets with a neutral color scheme, and an open cabinet concept allows the space to feel airier and even bigger—not to mention, the transparency forces you to stay organized. Aside from organization, it should feel glamorous, and with that just add a touch of luxury with our Prisma Ottoman and our unique Liberty Snooker Suspension.
< ?php get_footer(); ?>
DARK AND MOODY AMBIANCES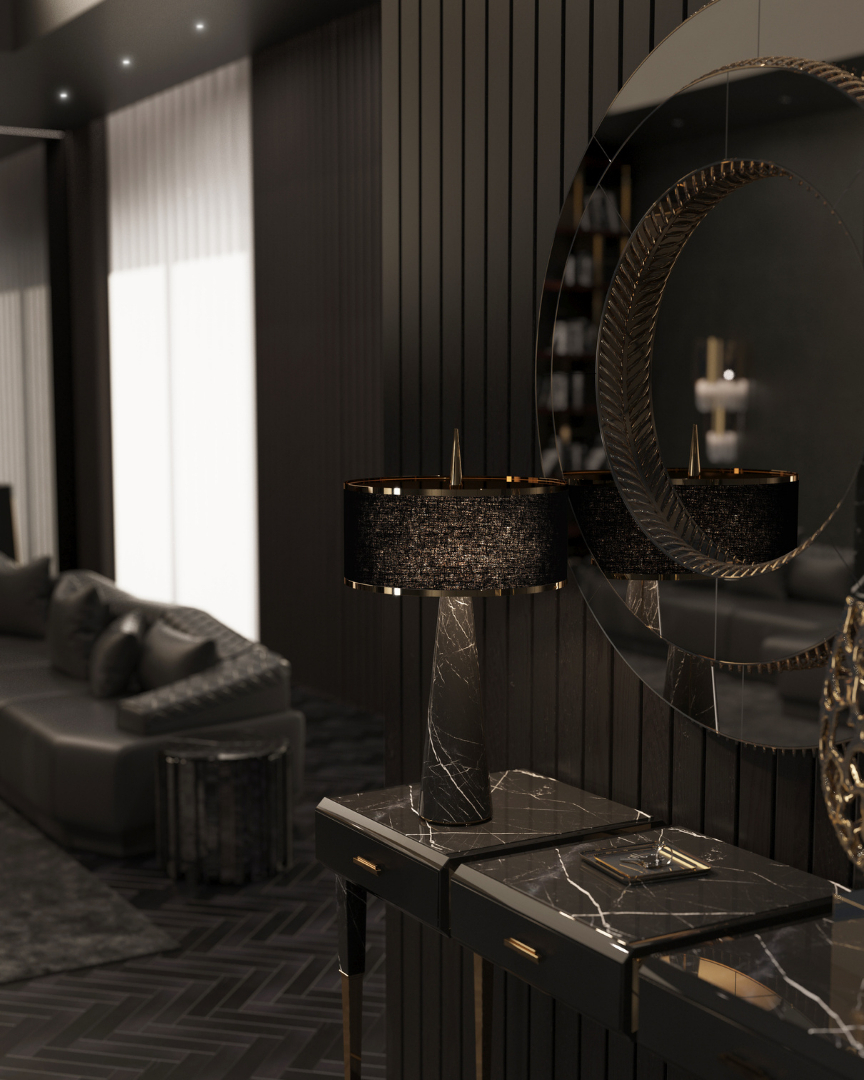 Dark Colors Can Open up a Room, not to mention give it a bourgeoisie feeling. In terms of interior style, you can partner anything with a dark palette, like touches of gold present on the Spear console by luxxu, who gets an instant upgrade courtesy of the Skyline drawer handles by PullCast, architectural-oriented designs with brass details that stand perfectly when in contrast with darker furnishings.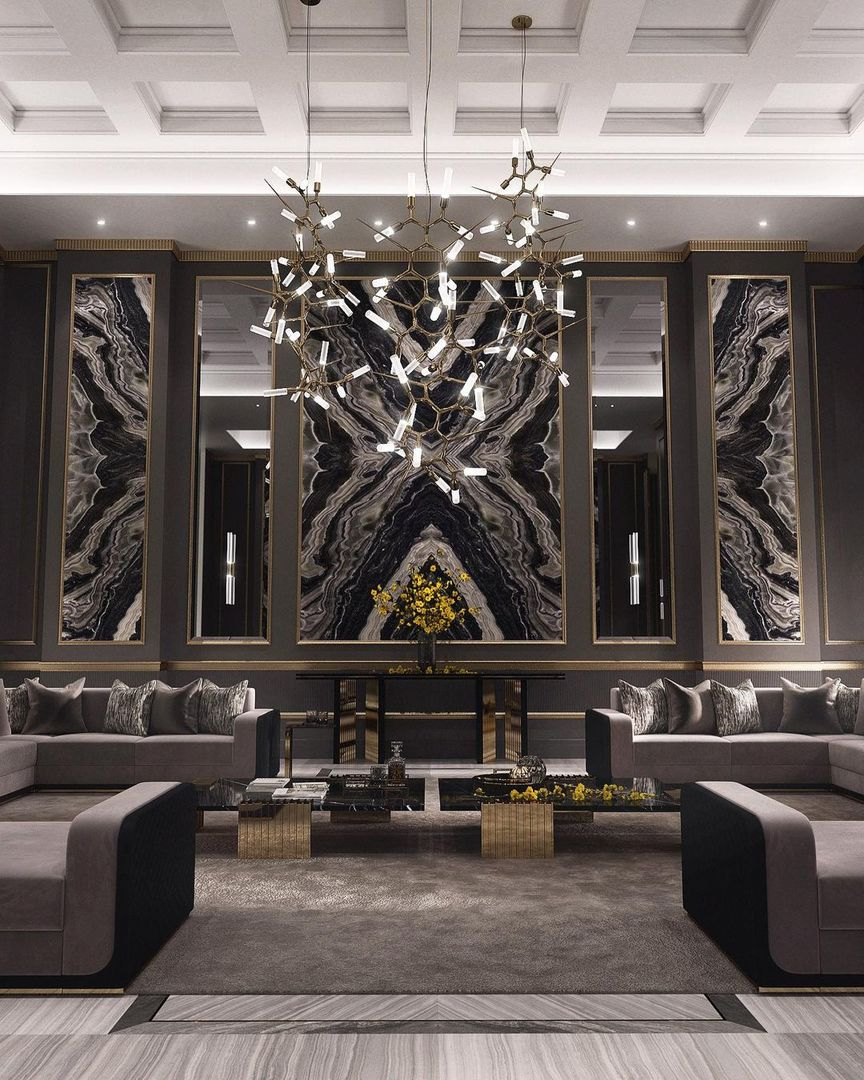 A luxury Dark-toned apartment with incredible black and white marble on the walls can only be complete with a statement chandelier like the Shard Suspension from Luxxu. With many exclusive furniture pieces, including Vertigo center table, with sleek design giving a classy feel and a luxurious appeal, It's just impossible not to love this living room design.
See also: Interior Design Projects in London You Need Know
If you enjoyed this article regarding Style your home with the best luxury furniture then make sure to check out our socials to find news, inspirations, and more interior design ideas: Pinterest | Facebook | Instagram.