Designer table lamps enhance the lighting in any living space. Whether you're looking for luxury table lamps for your desk, bedside table, or side table, discover the most remarkable table lamps perfect for home renovations! The following lighting designs vary from highly glamorous lights to more whimsical designs, not to mention a few minimalist choices!

Inspired by the Space Needle building in Seattle, which was built to withstand strong winds and even earthquakes, the Needle Table lamp is designed to be a durable, well-made lighting piece with a simple design that will never go out of style.
Just like telescopes were an innovation, Gamma Table Lamp is a new take on adjustable table lamps. Thanks to its rotating arm, its light can be directed and is the ideal choice for a desk or nightstand. A modern creation featuring a marble base, and a crystal glass and gold-plated brass body.
Rio by Seletti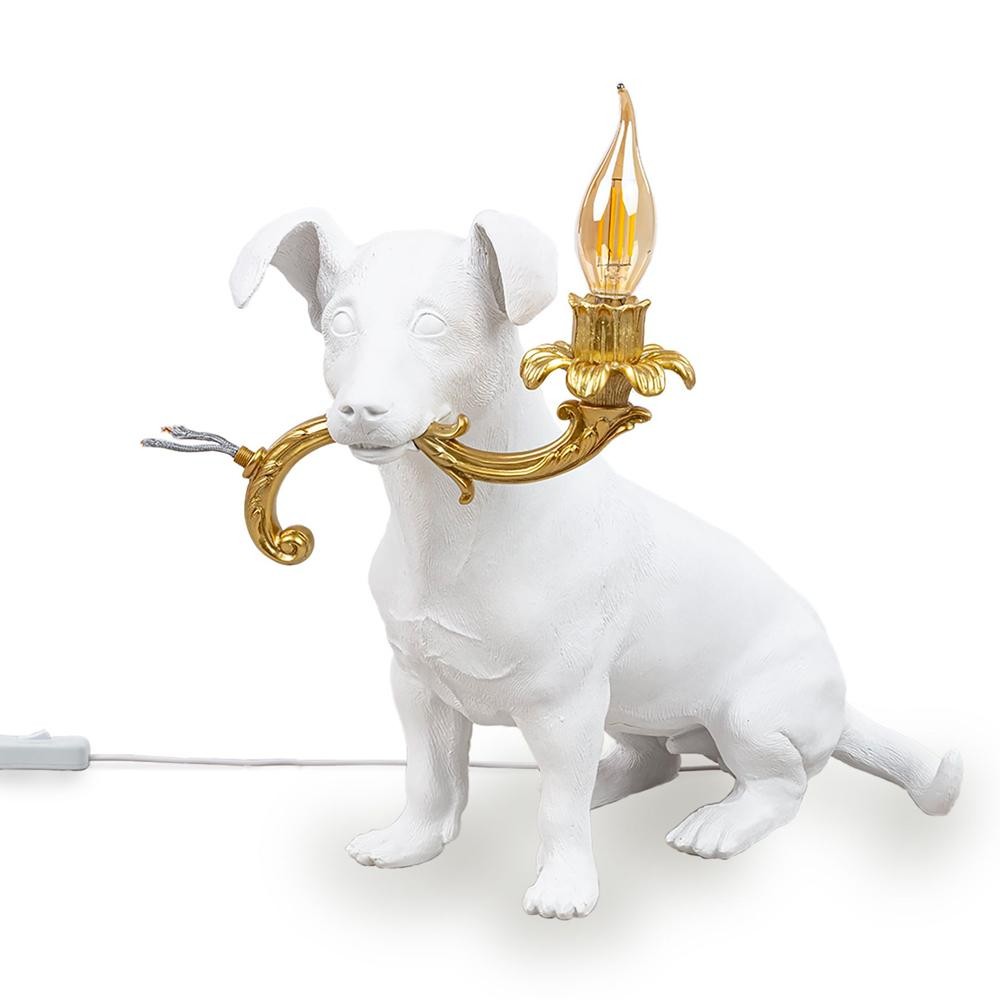 Another nice character is added to the collection of lamps Seletti +Marcantonio. This time it's not just an animal but a trusted companion of adventure, a mascot! He's in fact Seletti's family dog, Rio! Curious hound used to scour of Design places and Showrooms!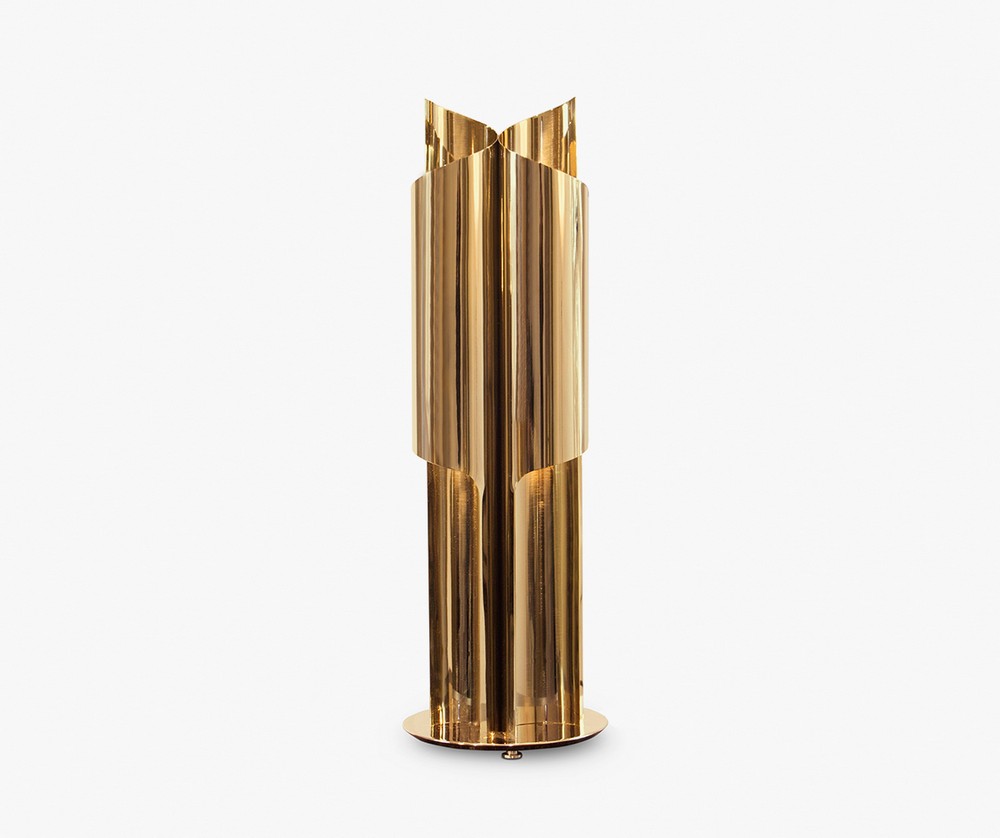 Cyrus was the brave Persian king who conquered Babylonia. CYRUS Table Light was inspired by the freedom and the vast culture of the Persian civilization. Made of gold plated brass, this exquisite table light casts a soft golden glow, giving a twist to any modern interior design.
Crystal Rock by Lasvit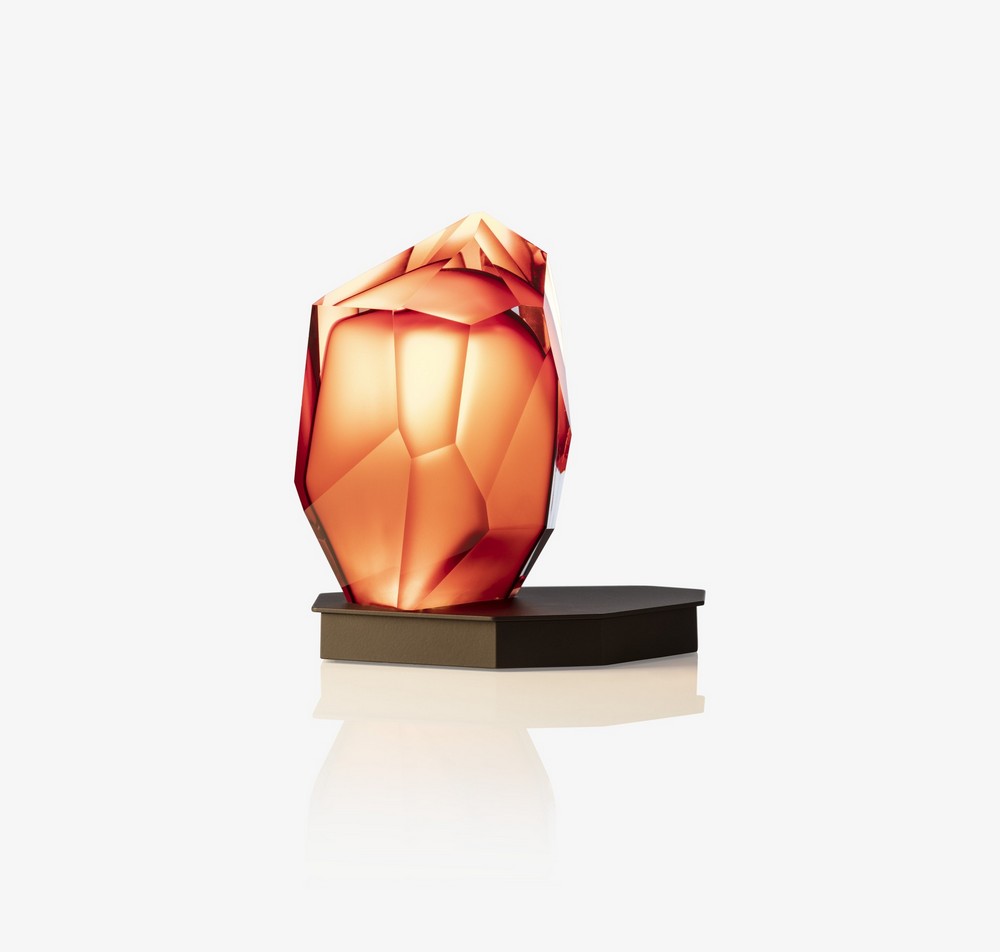 Following the success of his Crystal Rock pendant lights and vases, Arik Levy has now extended this versatile design line with the Crystal Rock Table Lamp. The lamp interacts between light and darkness, suspended in air like a frozen shooting star. It's as if the world stood still the moment you gaze upon it, its multiple reflections and deflections fascinating during the day and even more dynamic at night, when lighted.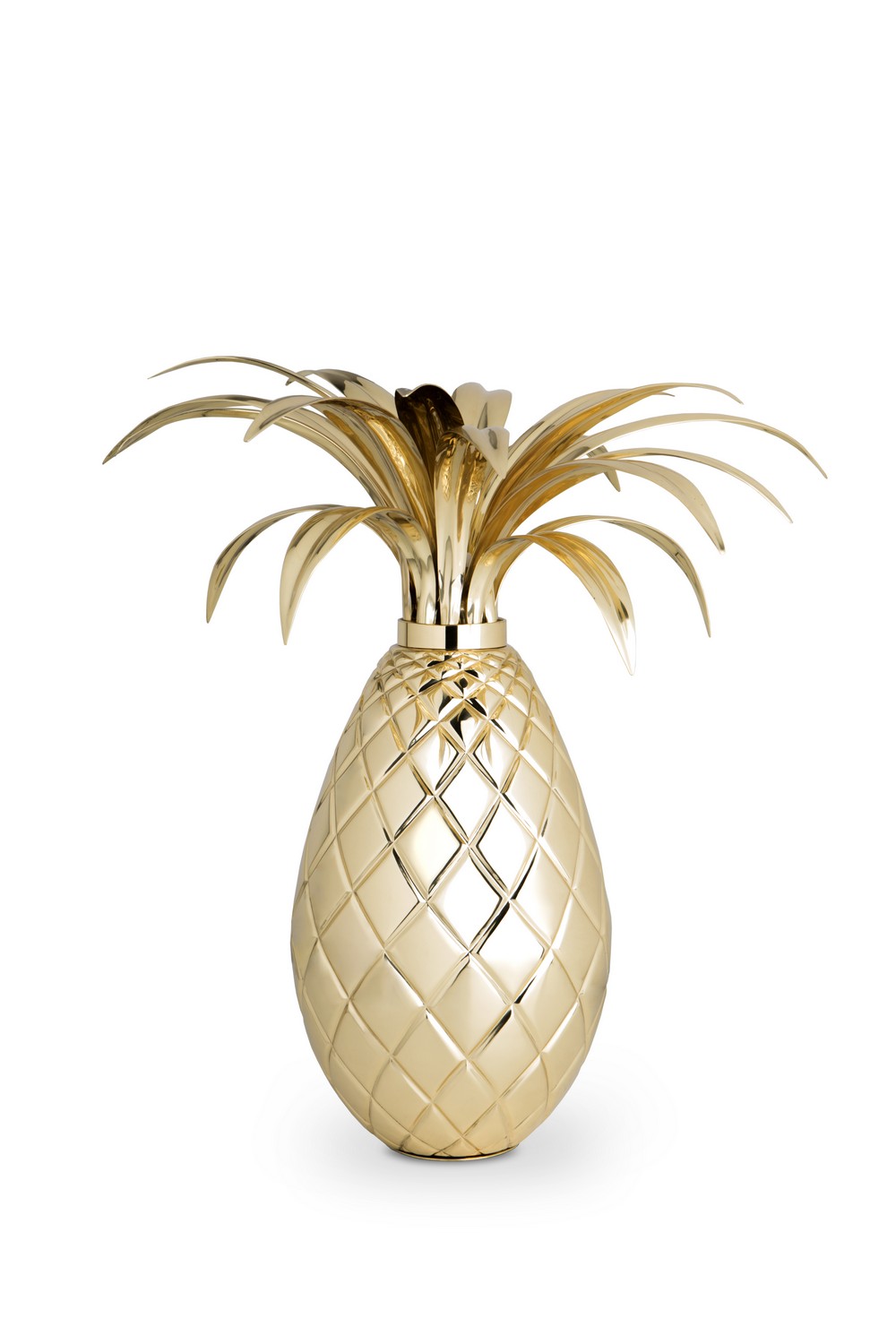 Built in the shape of a classic pineapple, which has been a classic symbol used in decorative arts and architecture, this modern table lamp conveys a sense of hospitality.
A representation of the architectural lines of lighthouses in the shape of a table lamp. A marble base supports the delicate crystals topped with a brass plate. Pharo I is the perfect finishing touch for any desk or bedside table.
Handcrafted by Boca do Lobo, Feel is an exclusive lamp covered with silver leaf, the shade is silk and the base is polished stainless steel. Feel lamps allude to mineral forms and natural materials to produce sculptural pieces
Lapiaz by Boca do Lobo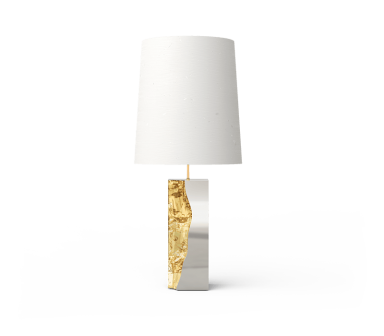 Lapiaz table lamp takes exceptional craftsmanship and design to a new realm. Finding beauty in the most unexpected places, this contemporary design piece is inspired by authentic karst formations created by surface dissolution, freezing of dolomite rocks.
Minimalist by Kelly Wearstler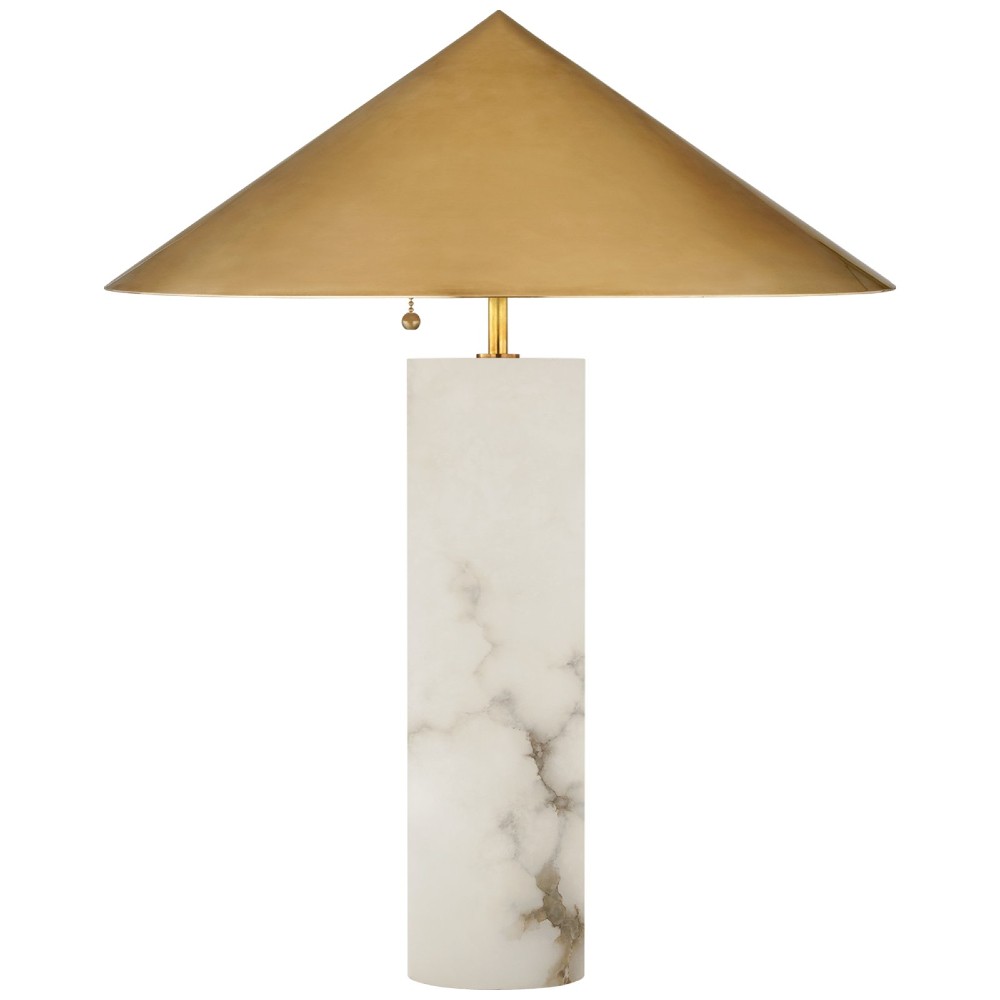 Topped with a conical crown of burnished brass, the Minimalist lamp is a chic addition to any space, standing proudly atop an alabaster base. Owning an air of gentle grandeur, the lamp is perfect for places of luxurious chic, with a distinct and decadent personality.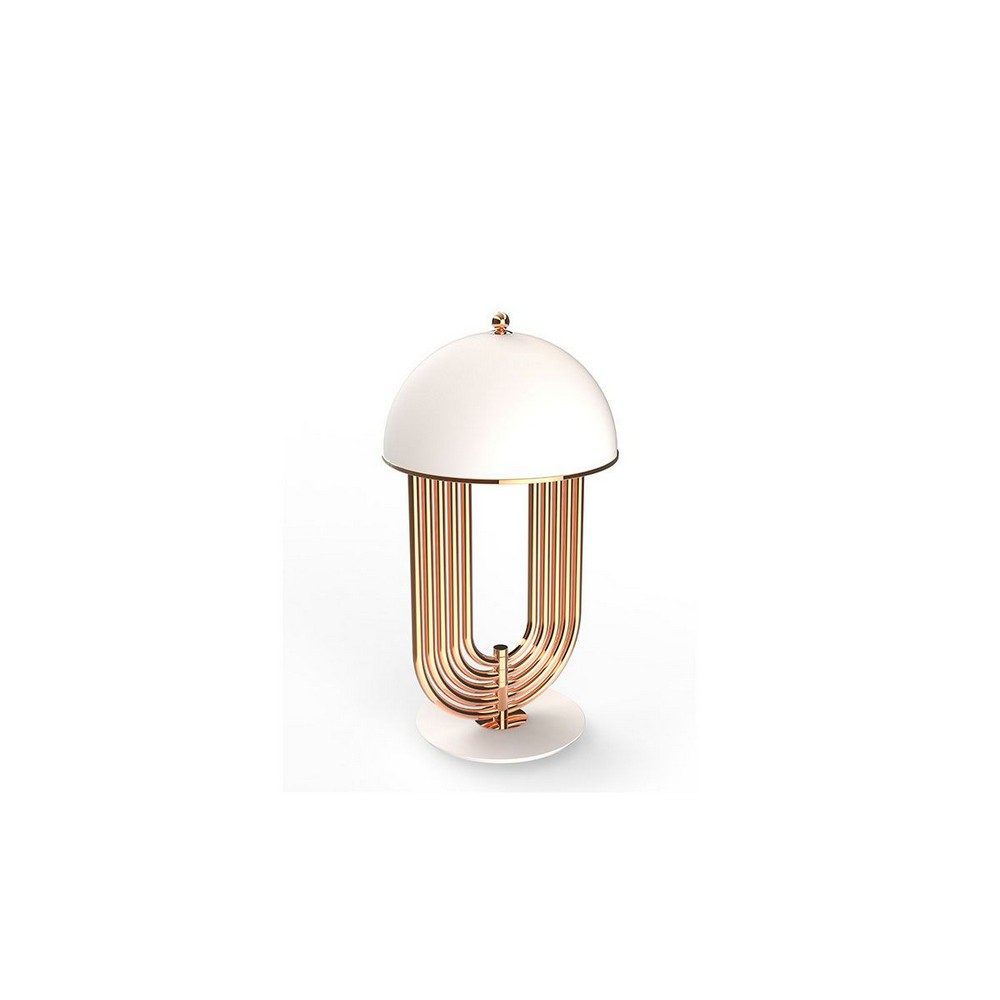 The Turner art deco table lamp was inspired by the electrifying and memorable dance moves of the iconic pop singer. Turner is a large table lamp handmade in brass and aluminum.
The Waterfall Table Lamp gives a new glamorous expression of the Waterfall lighting, to accomplish a wider and complete range that will light your space. This unique table lamp has a series of ripped fine tubes of handmade crystal glass flowing over tubular shapes in gold plated brass. It combines a smooth and beautiful base, made of Emperador marble, that makes the Waterfall Table Lamp unique and immersive.
Billy TL by Kalmar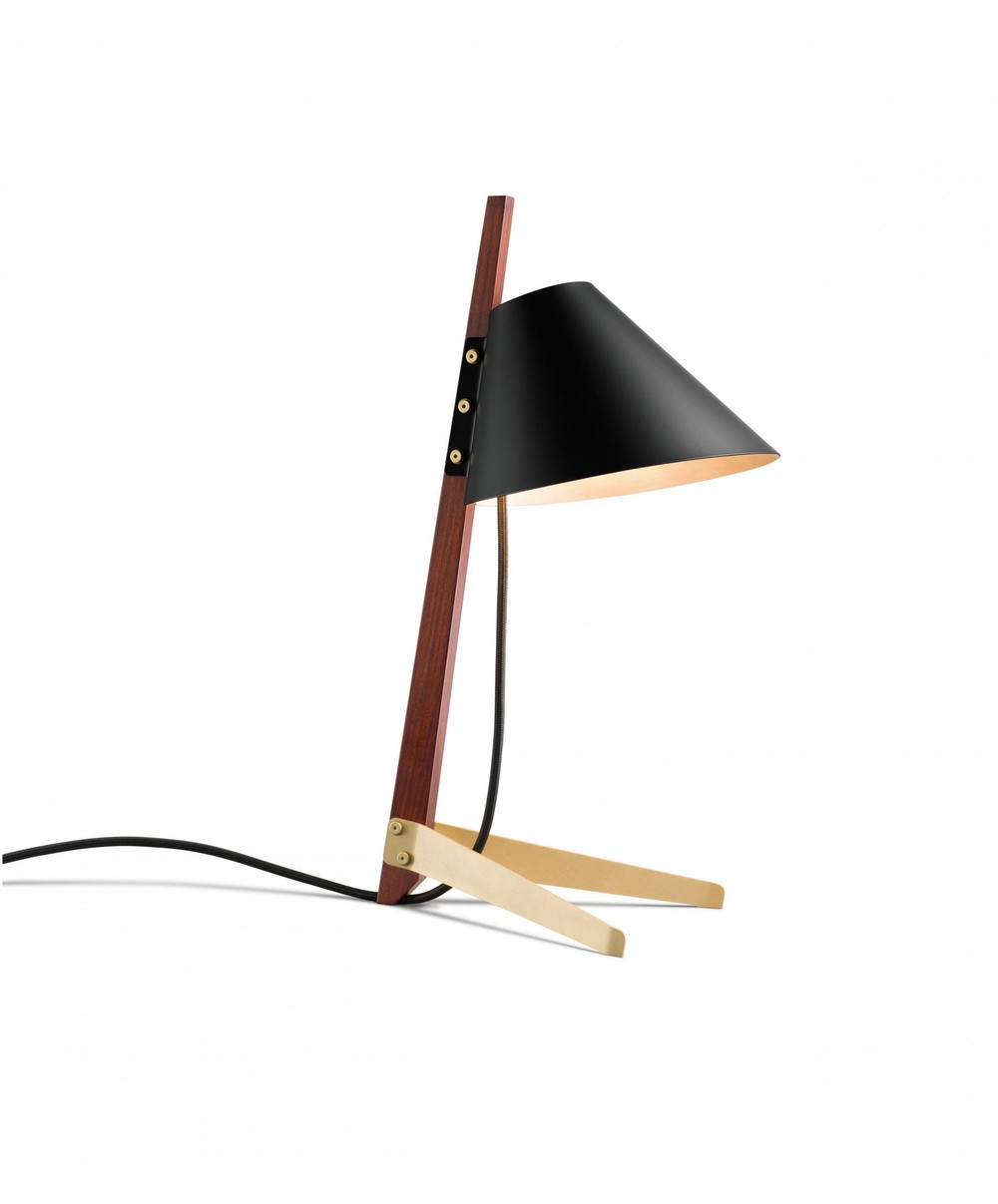 Billy proves that utilitarian design the honest construction of simple materials-can both reflect an industrial heritage and perfectly accent a domestic environment. The table lamp comprises three matt-lacquer metal pieces projecting from a hardwood stem, which is unstained but finished in a clear protective coating.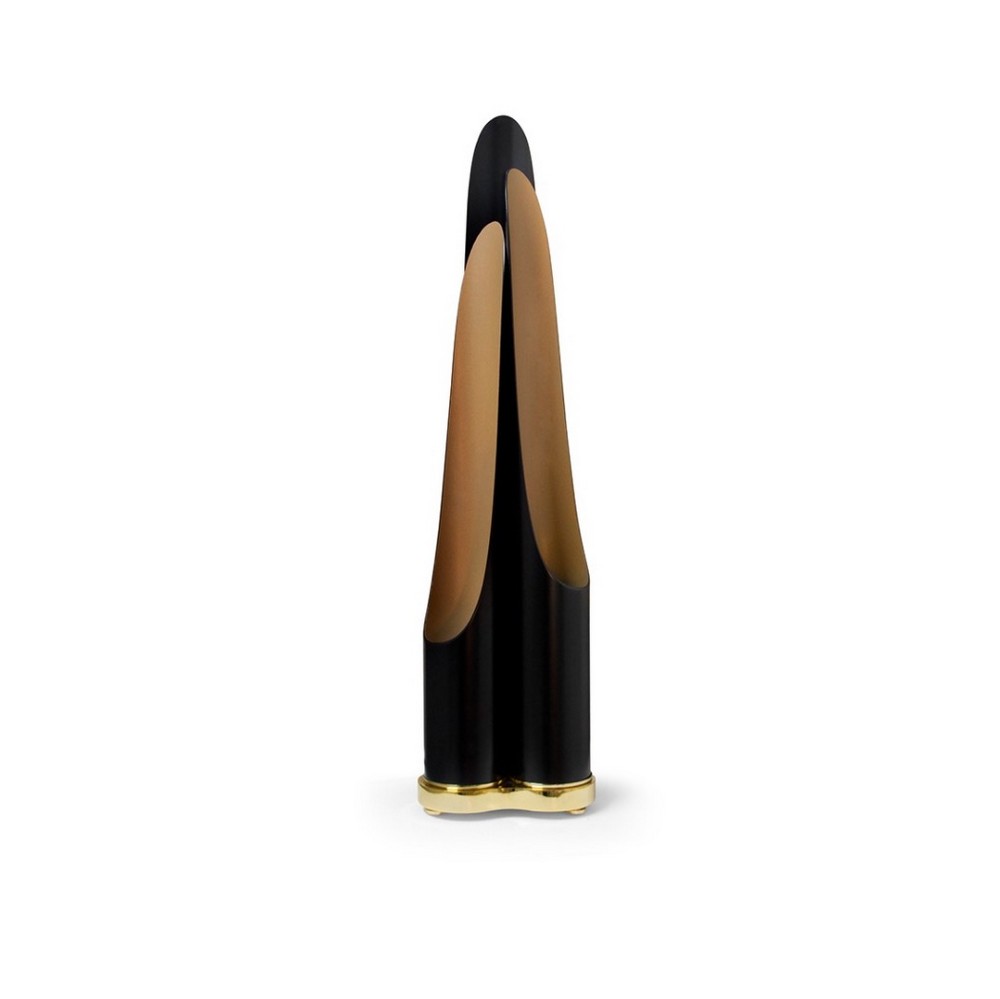 The mid-century Coltrane table light is a modern lighting fixture, which embodies the contemporary principles of minimalism. With this in mind, DelightFULL's designers came up with a minimal black table lamp with three tubes that cast the most soothing glaze. This modern desk lamp is handmade in brass and steel, with a gold-plated base that is topped up with a matte black finish on the three shades. It serves as a great bedside table lamp, as well as a unique entryway table light.
The Liberty Table Lamp is born from a collection that has never ceased to inspire us. Likewise, LUXXU wants you to be inspired by this elegant piece, designed to give a subtill yet inescapable richness to any room. This highly detailed combination of brass and crystal glass with marble creates a sublime piece of design.
Mediterranea by Noé Duchaufour-Lawrence for Petite Friture
Inspired by the weightlessness of "laundry billowing on Mediterranean balconies", Noé Duchaufour-Lawrance designs MÉDITERRANÉA, a series of lights in brushed brass and LED. Resting on a light structure, the cloth of metal sculpts and diffuses the light through the lively and geometric pattern. This symbolism is also applied to suspension, wall, reading, and standard design lamps.
The ribbed crystal in this collection, evoking the reflection pattern on water of the Tycho Planetarium, gave place to another elegantly cosmopolitan piece of lighting. This Tycho Table Lamp, made in brass and crystal glass, was designed to fit perfectly any modern ambience, conveying a touch of timeless harmony.
Chelsea by CTO Lighting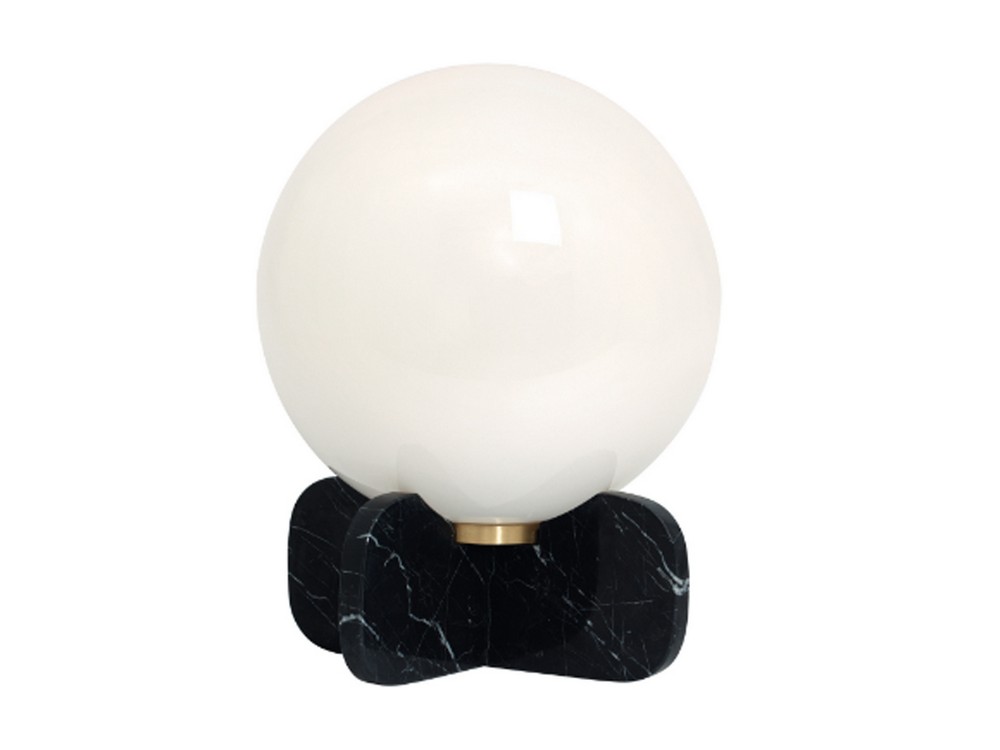 Taking inspiration from the core characteristics of sixties design, the Chelsea works with both symmetry and contrast, emanating a glamourous glow from the central glass sphere.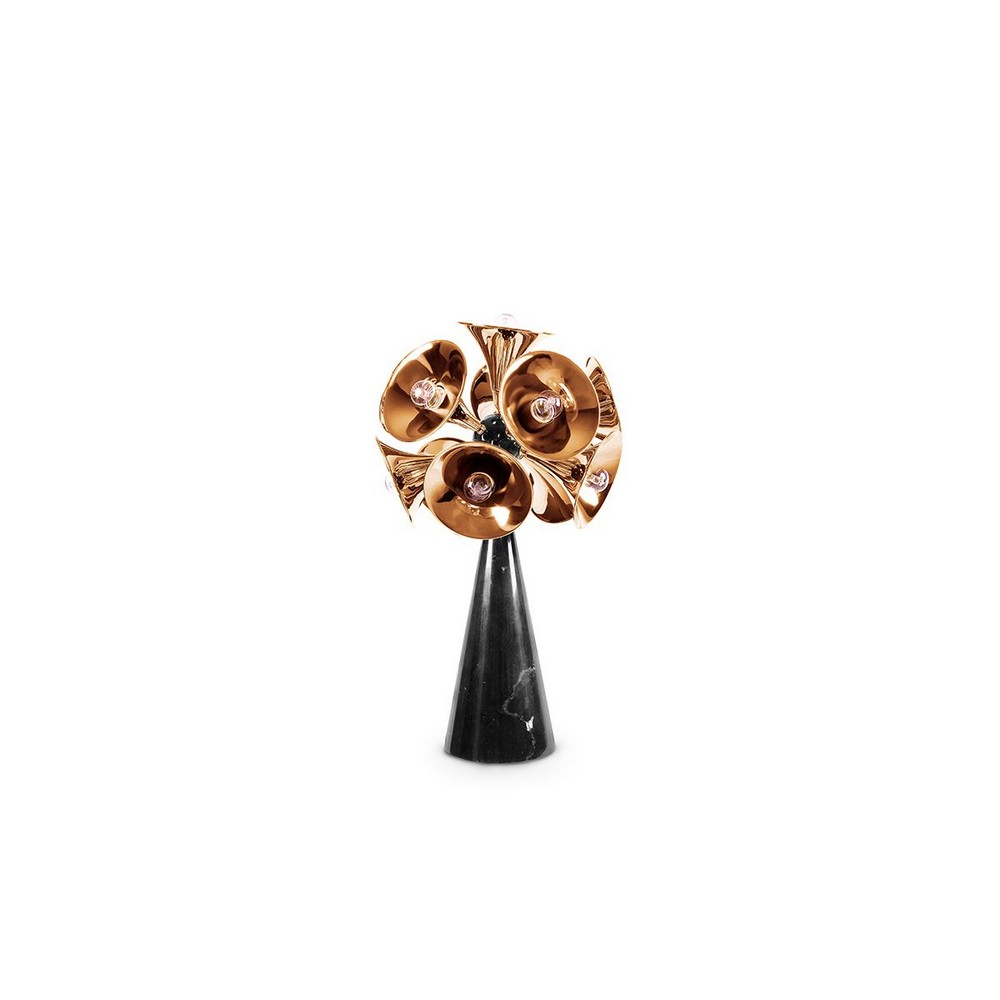 The embodiment of the most famous wind instrument of them all, Botti mid-century table lamp was inspired by a classic trumpet. Its unique shades are handmade in brass with a gold-plated finish to resemble a real trumpet. The base can be produced in Nero Marquina or white marble, as well as black nickel or any other finish of your choosing.
Rabbit by Moooi
The Rabbit Lamp is a bit shy, but don't worry: he always hides where the light is. When you turn its light on, the reflection of this adorable creature will evoke the feeling of warm fur.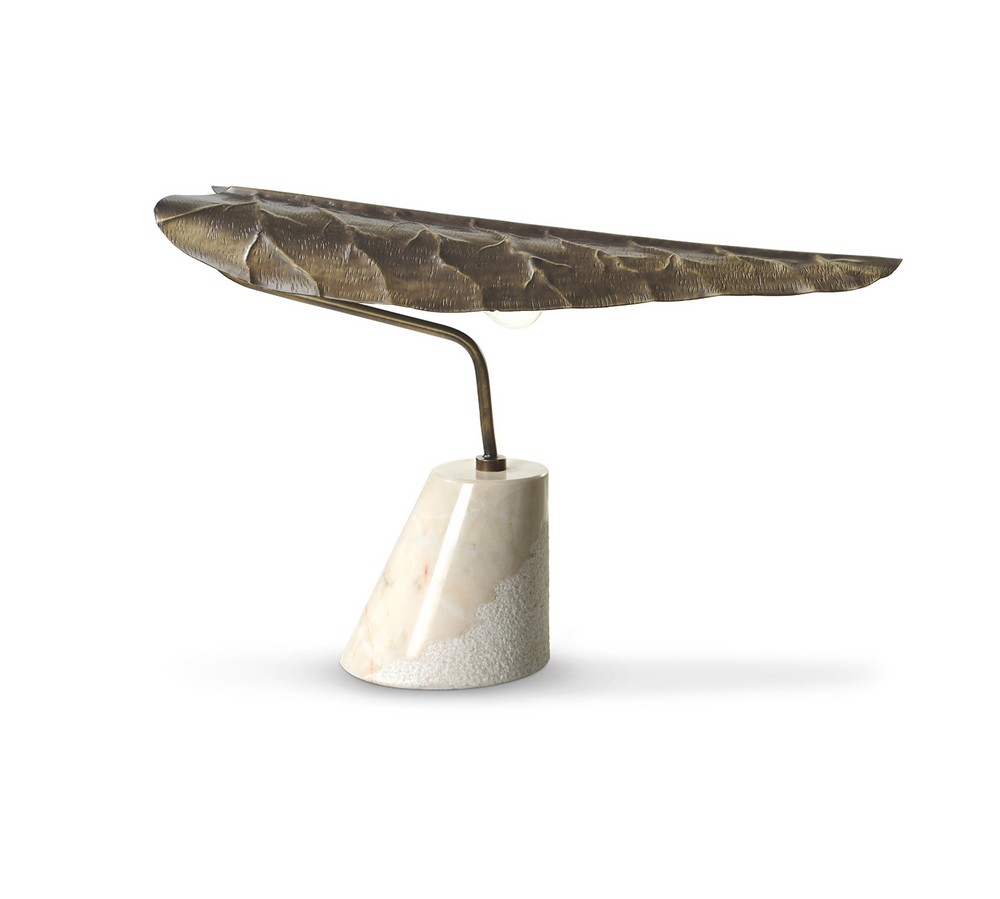 With origins in South Africa, the Calla Lily flower is one of the most graceful things Nature has conceived. Inspired by its delicacy, our design team created CALLA Table Light. From its graceful aged brass top in the shape of an elegant leaf to the luxurious Estremoz marble base, the beauty of this table lamp is undeniable.
Petit Reef by Jette Scheib for designheure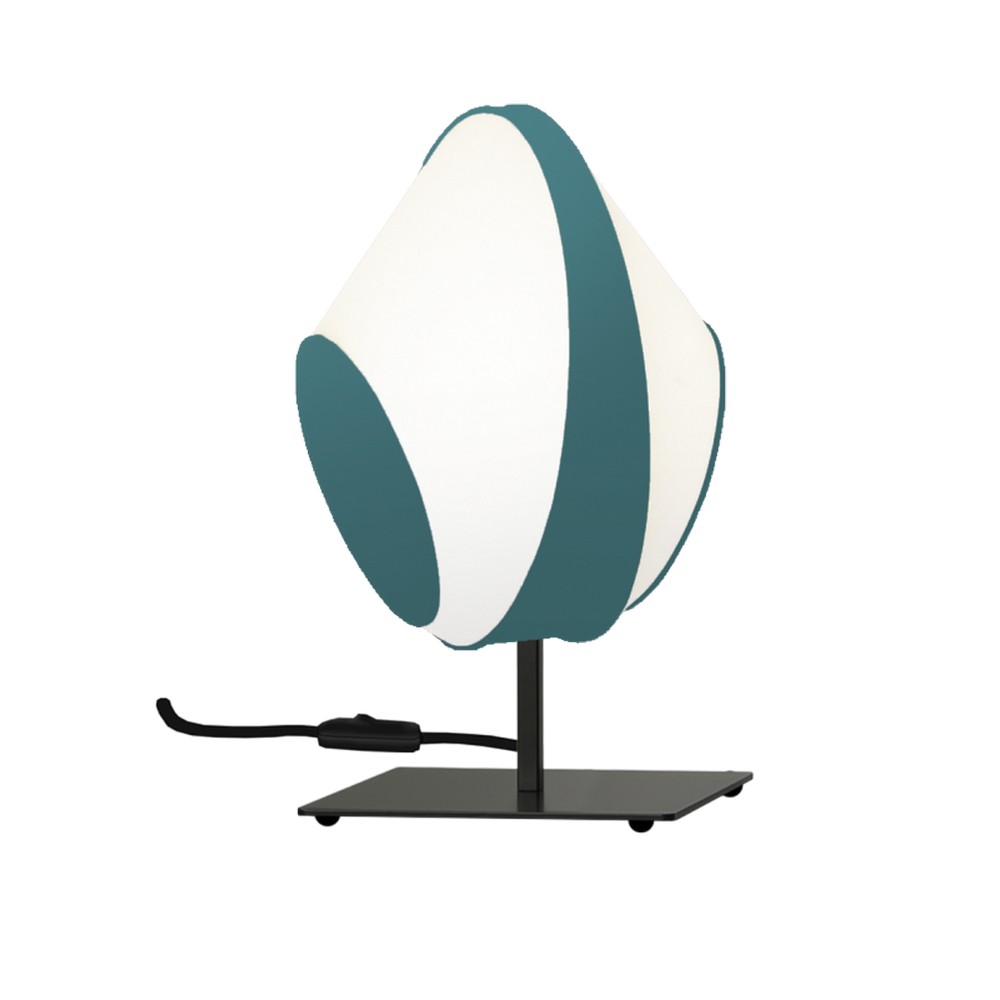 Marveled by the diversity of coral reef shapes and the aquatic world, the designer Jette Scheib wanted to suggest these half-animal, semi-plant forms that intrigue and fascinate divers around the world. Although alive, these organisms compete with sometimes architectural forms, as the Reef collection, with symmetry that only nature can create.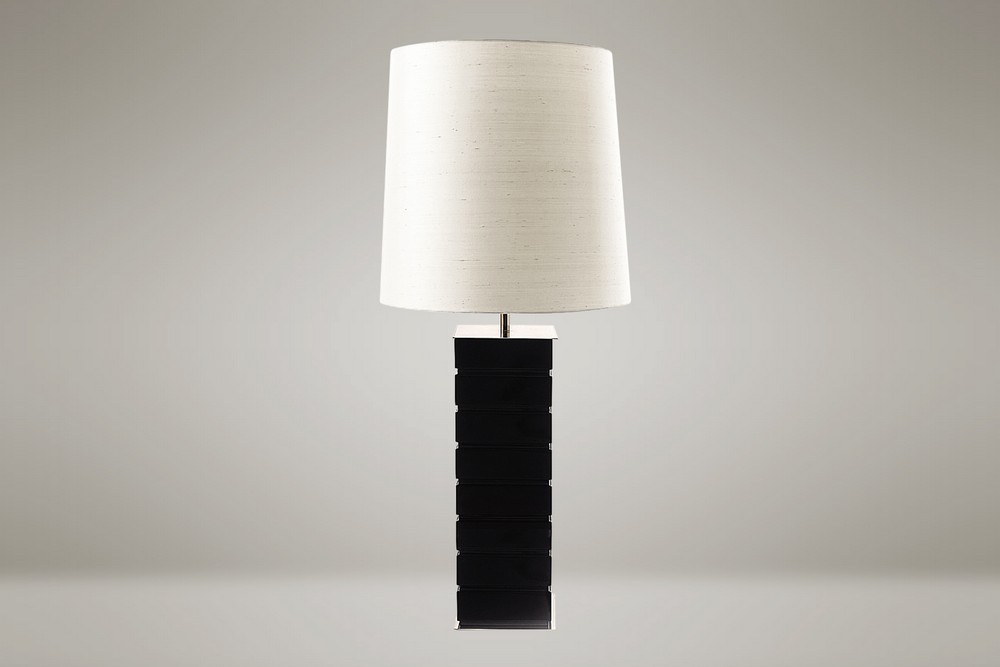 The Bombón table lamp will make any room glow with very organic light and a sweetened character. This charming table lamp features a stylish wooden monolithic base that is then lacquered in a soft cream color. A classic lampshade makes this wonderful composition complete in either fabric or silk.
Mikado by Contardi Lighting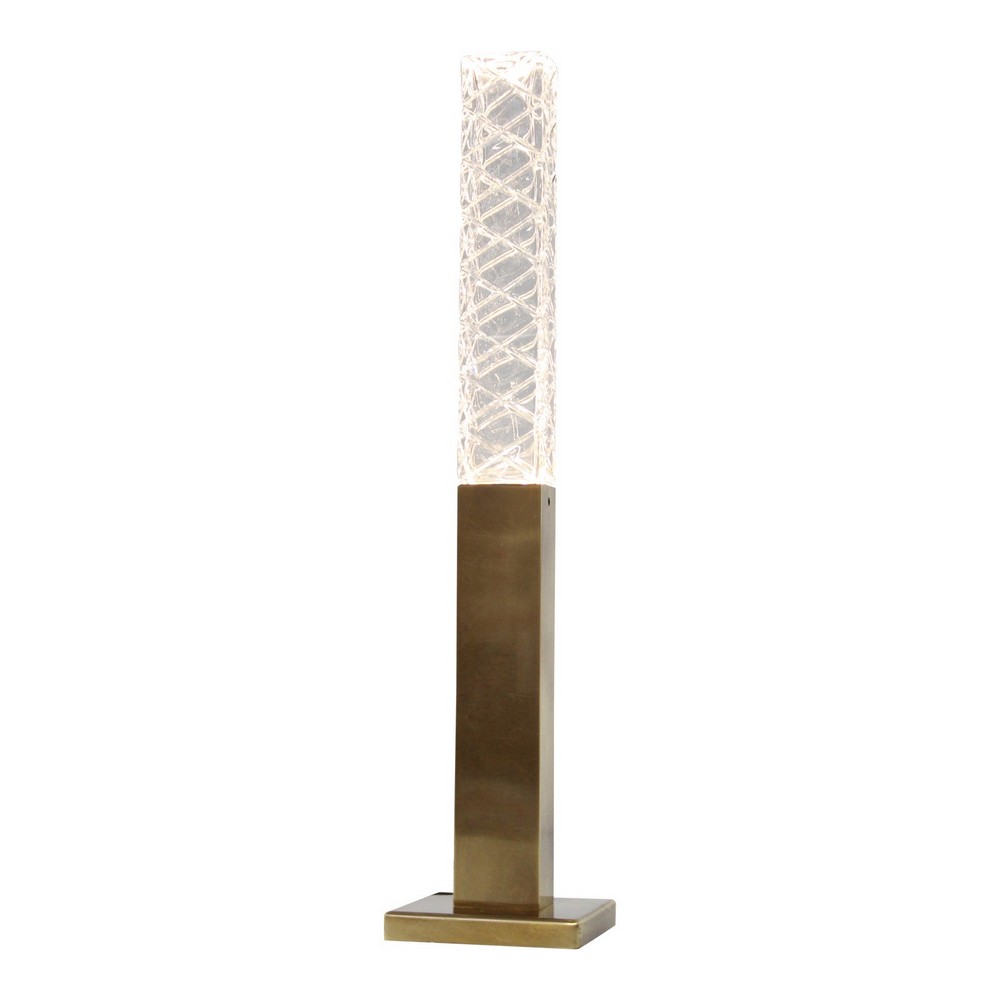 Exquisite, exclusive and endlessly appealing, the Mikado Table lamp boasts precise balance despite its apparently random assembly. Each equipped with engraved crystal parallelepipeds, all pieces across the Mikado Range add an air of refined glamour to any interior.
⇒ Check our article  Consoles – An Accent table that makes the difference⇐
If you enjoyed this article regarding unique table lamps then make sure to check out our socials to find news, inspirations, and more interior design trends and ideas:Pinterest | Facebook | Instagram.
table lamps, table lamps, table lamps, table lamps