Nate Berkus is a big name in the interior design industry. Remarkably, the American national also explores various other professional occupations, as an author (with 2 books published), TV host and television personality. He runs the Chicago interior design firm Nate Berkus Associates, and has been a regularly featured guest on The Oprah Winfrey Show, offering design advice to viewers, as well as coordinating surprise make-overs for people's homes. Today we want inspire you with his projects! Take a look!
See also: Interior Design Projects in London You Need Know

His work demonstrates detail oriented outlook and they create projects according to the clients' needs. His signature touch remains very much the same, at a very fundamental level, yet aesthetically, Nate comfortably explores a wide range of styles. He recently also launched his home-accessory collection, where his love for gold details and geometric lines is referenced.
#
Nate's work has been featured in publications including Architectural Digest, House Beautiful, VOGUE, InStyle, O Magazine, People and ELLE DÉCOR, which included him on their "A-List" of the world's top designers.
#
Nate sees interior design as a collection of furniture, objects and memories representing the life people lived and the life they are living now. According to Nate, the house decoration is the reflection of the house owners life.
#
See also: Interior Design Projects in London You Need Know 
Other Projects:
#
This apartment off the Sunset Strip in West Hollywood transformed from a futuristic 1960s time capsule into a chic pied-a-terre for our globe-trotting clients. Its spectacular view of the city features prominently in the seamless indoor/outdoor transition between the living room and patio, while clever and stylish storage solutions were incorporated throughout, inspired by a ship's cabin. The "magical" design process achieved a timeless blend of periods and styles across the furnishings and finishes; the end result feels well-traveled, eclectic, and unique, just like our clients.
#
This airy, sun-filled home was originally a Tudor house comprised of small, dark rooms built in 1925, before the era of modern indoor-outdoor living that California is known for. Together with Jeremiah Brent Design, we removed interior walls to create a more gracious floor plan, and invited in the natural light by replacing nearly all the doors and windows with iron & glass. It was about creating a home that truly reflected the family living there – one that felt sophisticated, happy and warm.
#
Renovating this 1928 Spanish Colonial to become our family home meant bringing it back to its original palette, carefully restoring time-worn finishes using old building materials, while making the spaces functional for a modern family. In came antique French mantels and Spanish marble floors, iron and glass doors, and vintage lanterns and unlacquered brass hardware. Almost all of our existing furniture and decoration collected over time found a home as well.
Editor´s Choice
See also: Charla Dining Chair
#
Our clients called us back when they purchased the full floor around their current condo, also designed by NBA. No corner here was left unconsidered as we planned distinct areas for entertaining and family. As Co-Design Director Sasha Adler puts it: "The second renovation gave us an opportunity to take a deeper dive into the finishes and architecture of the home and elevate them to the standards of their collection."
Editor´s Choice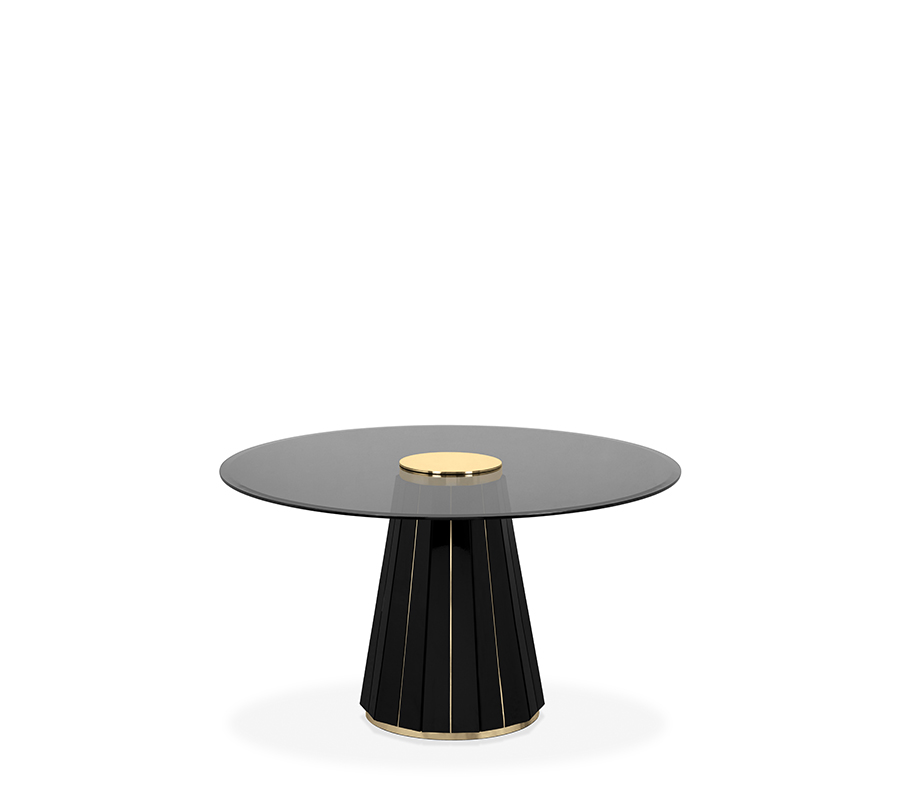 #
What do you think about the work of Nate Berkus? Discover Luxxu's lighting ideas and inspirations at our Pinterest boards and follow us at our Facebook!
You may also like: Find the new collection of Marcel Wanders and Vista Alegre