Home Office Design – Enrich Your Workspace With Luxxu´s Sophisticated Bookcases => A luxurious workspace is an absolutely ideal space when it comes to creating a place of knowledge, away from the distractions but close to exquisiteness. There is no better way to acquire such knowledge quite like reading a book, and as you keep enriching your mind, the storage space for your personal should be as functional and sophisticated as possible. In today´s article, Luxxu Blog presents to you the brand´s modern and luxurious bookcases that can serve their purpose and embellish your office décor.
---
See Also: Luxxu´s Best Sellers – A Presentation Of Our Most Splendorous Pieces
---
Apotheosis Bookcase
Bring the inspiration of greek mythology straight to your office design as the stunning Apotheosis Bookcase is set to inspire you to write the best report or compose the perfect essay. This piece is gifted with the striking beauty of its fabulous straight lines that convey magnificence and exclusiveness in a seamless yet clear manner.
home office design
---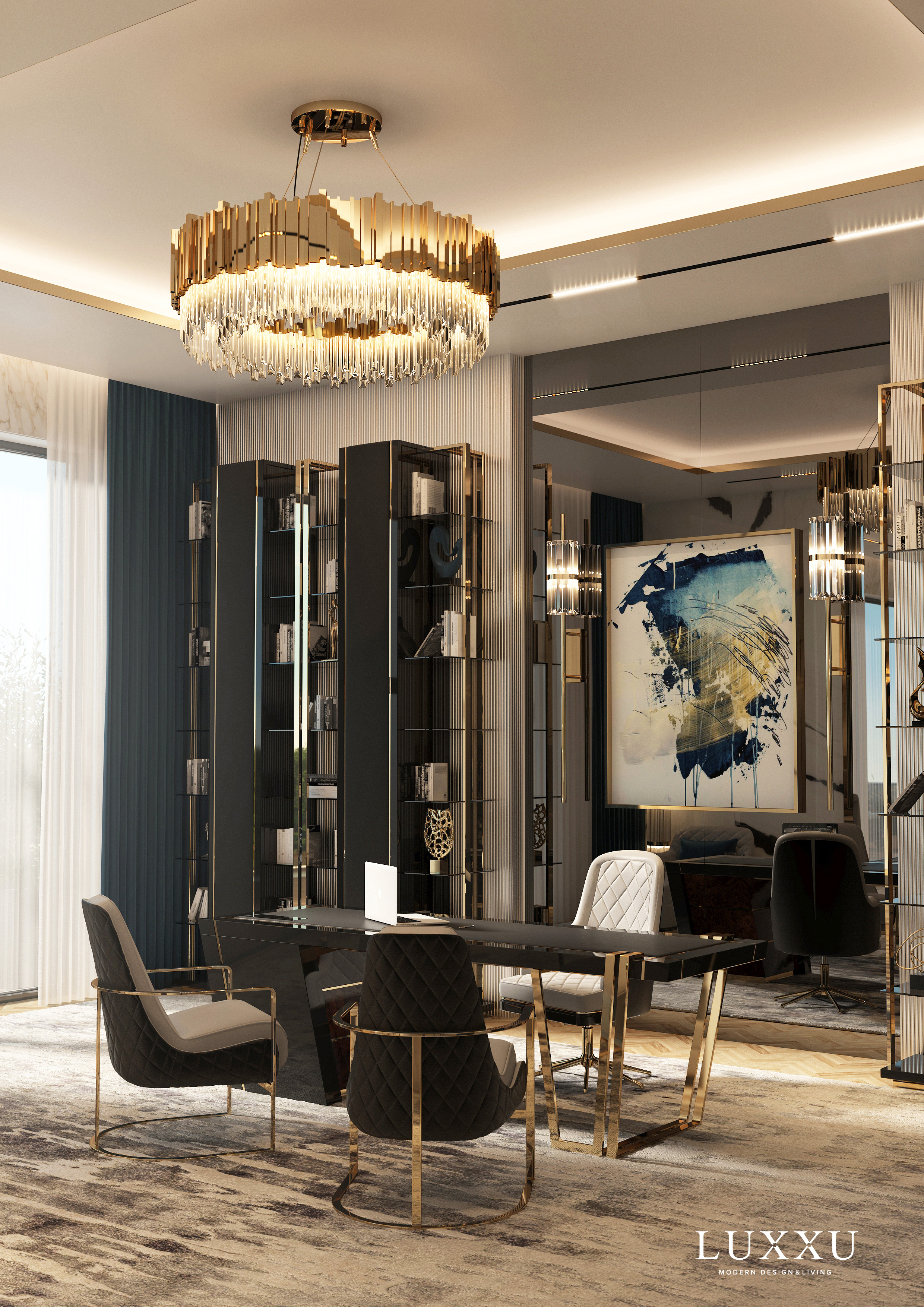 This mesmerizing bookcase is one of Luxxu´s most coveted pieces and a pair of these furniture delights was selected to integrate the brand´s deluxe apartment in Moscow. The design and appealing aesthetic of these items blended with this office ambiance in luxurious fashion and its golden accents embody the luxurious lifestyle and inspiration that this workspace aims to provide.
---
See Also: Apotheosis Desk
---
home office design
Get The Look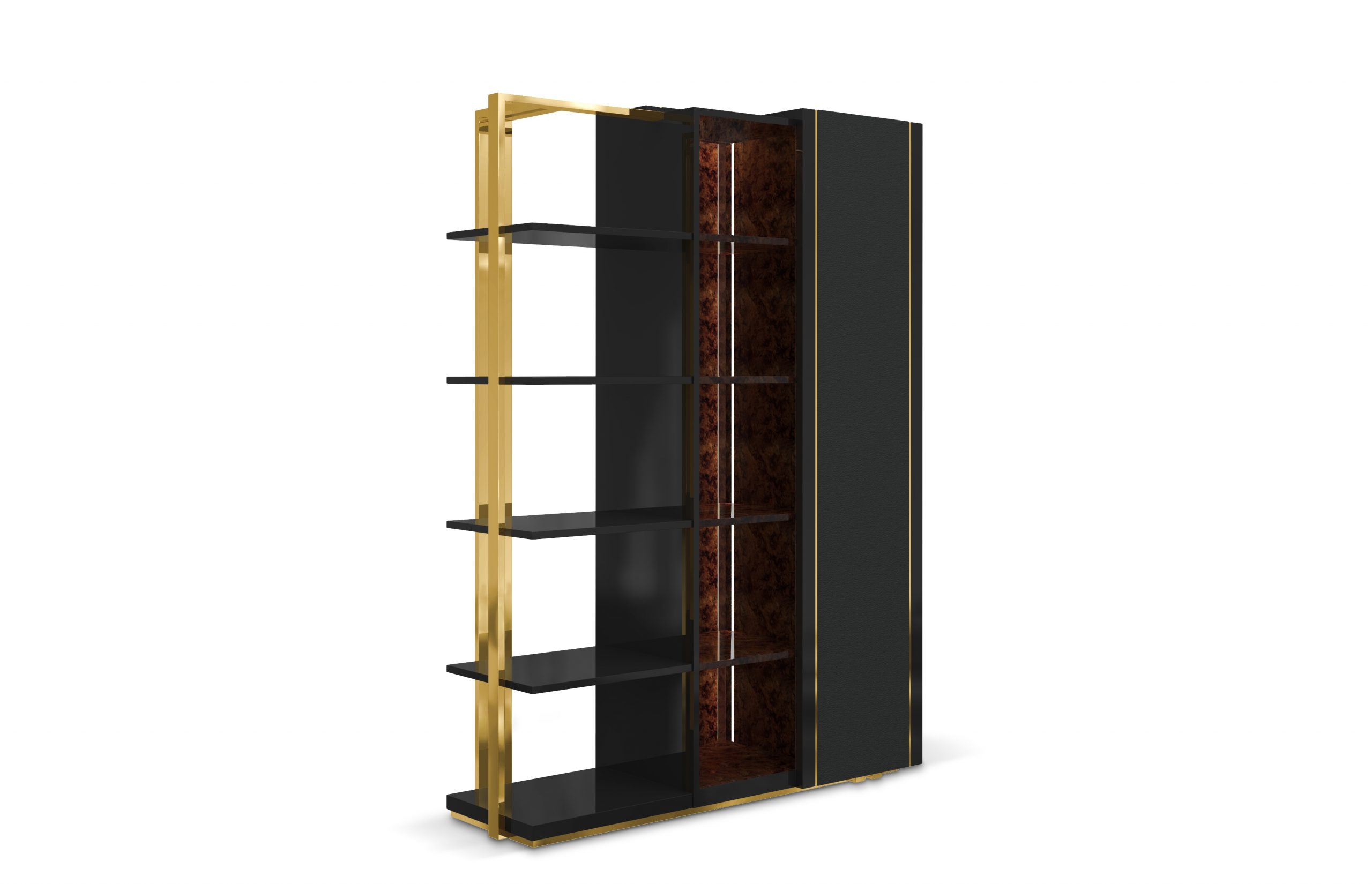 Waltz Bookcase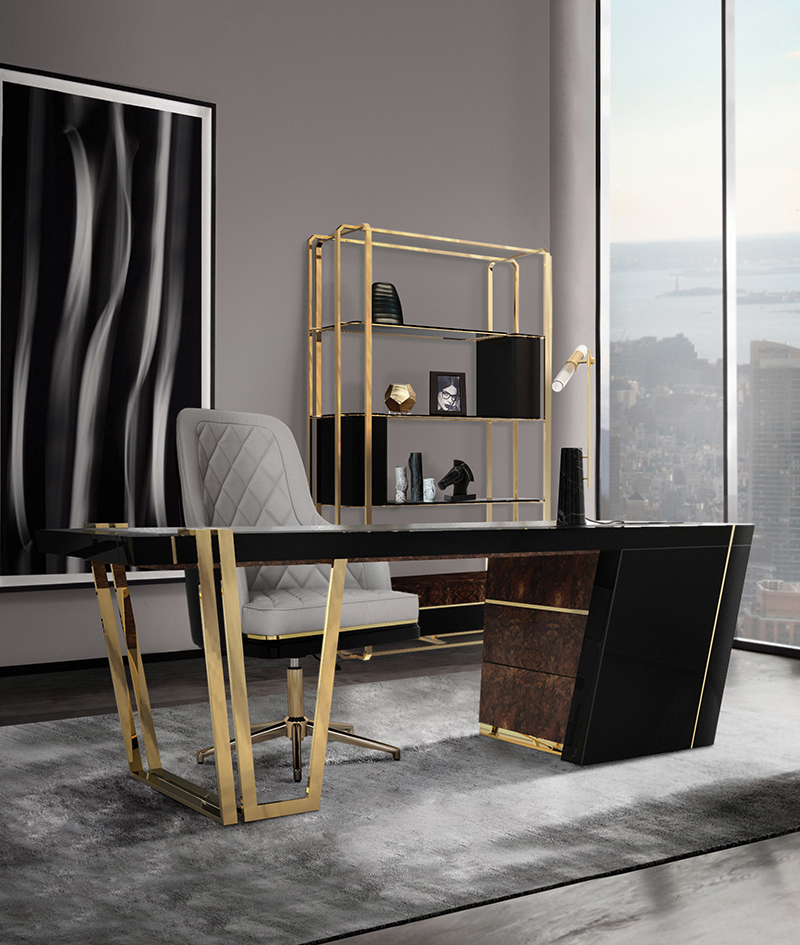 Bring an unmistakable style to your office and enjoy the incredible storage variety that the Waltz Bookcase has to offer. This splendid piece combines the highest quality materials with the finest methods applied by our talented craftsman. A true hymn to sophisticated living and timeless interior design. Integrate this piece within a modern office setting and observe the effortless elegance this piece of furniture will bring.
home office design
Get The Look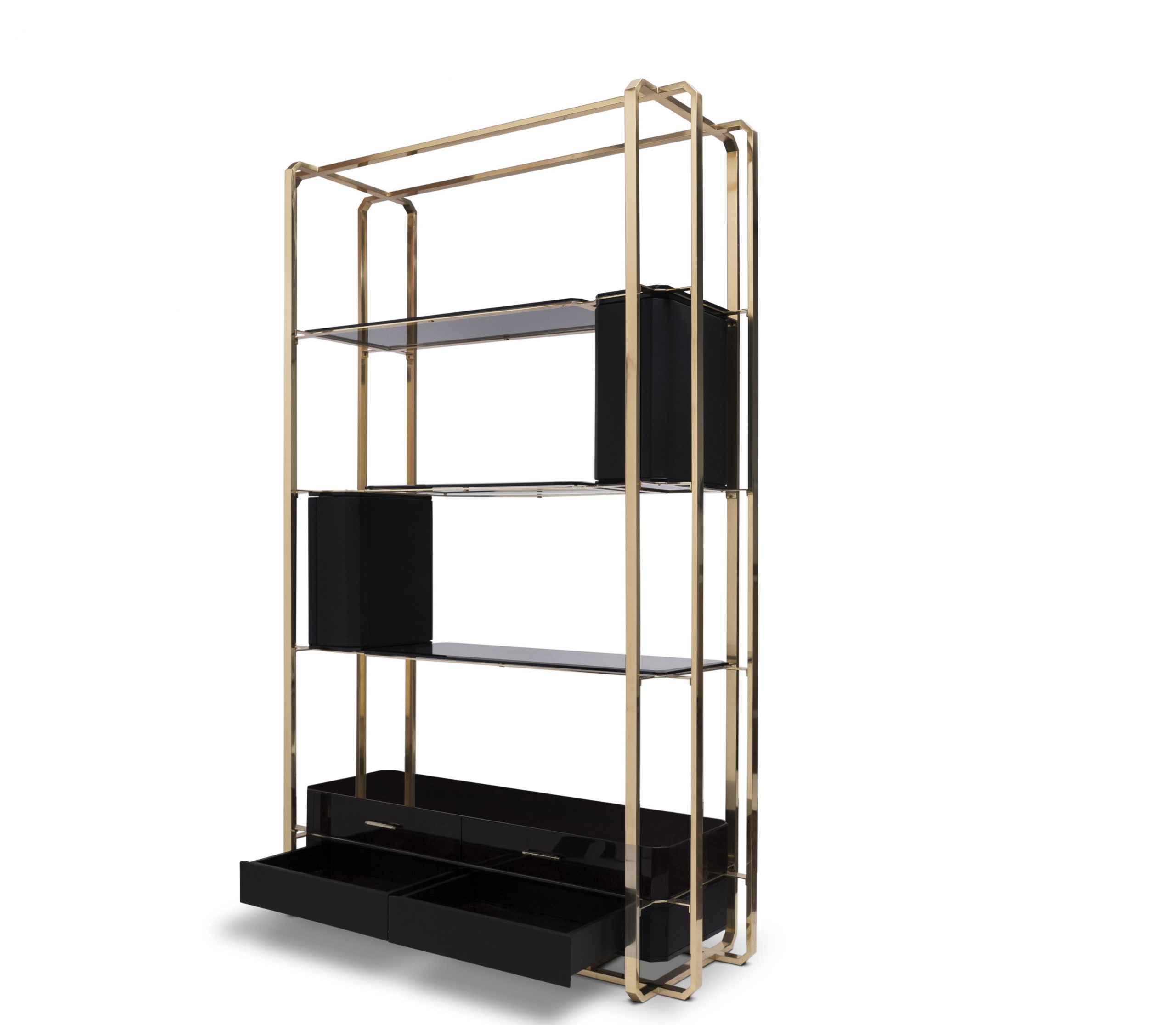 Lloyd Bookcase
The Lloyd Bookcase is the epitome of a decorative bookcase and its splendor is so clear and obvious that any interior will surely gain an extra sense of opulence and a sublime appeal. This piece is guaranteed to enhance any design projects and Luxxu has it as a premium solution for any residential masterpiece.
---
See Also: Shard Suspension
---
Most recently this bookcase has incorporated luxurious home designs in Luxxu´s mountain retreat in Mont-blanc and in the brand´s multi-million dollar property in Miami. In both of these projects, the versatility of this piece was greatly exhibited as the ambiances of these houses showcase a visible juxtaposition in styles and concepts.
Get The Look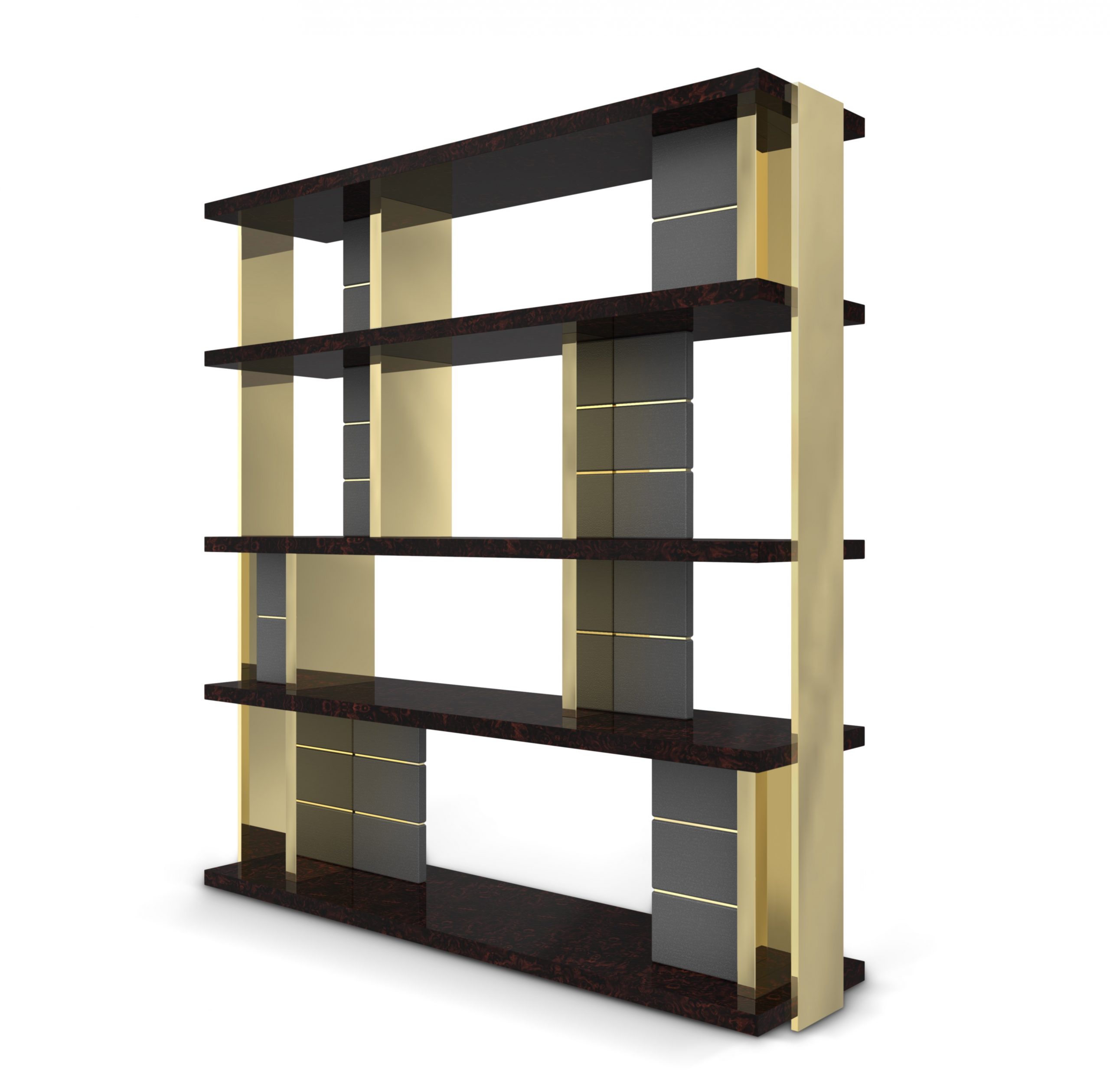 ---
See Also: Master Bedroom Design – A Closer Look At Luxxu´s Mont Blanc Chamber
---
If you enjoyed this article regarding Home Office Design – Enrich Your Workspace With Luxxu´s Sophisticated Bookcases then make sure to check out our socials to find news, inspirations, and more interior design ideas: Pinterest | Facebook | Instagram.
< ?php get_footer(); ?>
Home Office Design – Enrich Your Workspace With Luxxu´s Sophisticated Bookcases
Home Office Design – Enrich Your Workspace With Luxxu´s Sophisticated Bookcases