Have A Look At Luxxu´s Awe-Inspiring Entryways → LUXXU compiled remarkable entryway decor ideas for you. Here, you can find luxury and elegant ambiance that will inspire impressive interiors, undoubtedly. Get ready to transform your foyer with these inspirations.
See also: The Perfect Home Bar – A Guide To A Luxurious Toast
IMPRESSIVE LIGHTING
In terms of decoration, the entryway is the division that sets the tone for the entire home. While you can opt for a more minimal approach, sometimes it is best to go outside the box and be a bit more dramatic as long as you still reflect your taste and style. The Empire Chandelier by Luxxu is the perfect piece to make a statement, due to its vigorous personality that creates an exclusive atmosphere.
Statement lighting is one of the easier and classy ways to make a twist in your entryway decor. Choose a powerful chandelier to dazzle your guests and create a luxury ambiance. The Trump Chandelier by Luxxu is perfect to place into an entryway since it's a large gold crystal chandelier, made with high attention to detail and traditional craftsmanship techniques.
Luxxu has the perfect lighting pieces to decor your entryway while creating a luxurious and elegant ambiance. Take a look at the Empire Plafond by Luxxu, an iconic piece suitable for the most exquisite projects and produced with the best materials. It pairs wonderfully with the Waterfall Torch Wall lamp by Luxxu, a masterwork.
Lighting is essential to an entryway. This area needs to create a soft transition from the bright daylight to the interior lighting. Timeless and elegant designs are hard to find. Take a look and Luxxu's lighting collection and brighten your house with these daring designs.
HIGH-QUALITY FURNISHINGS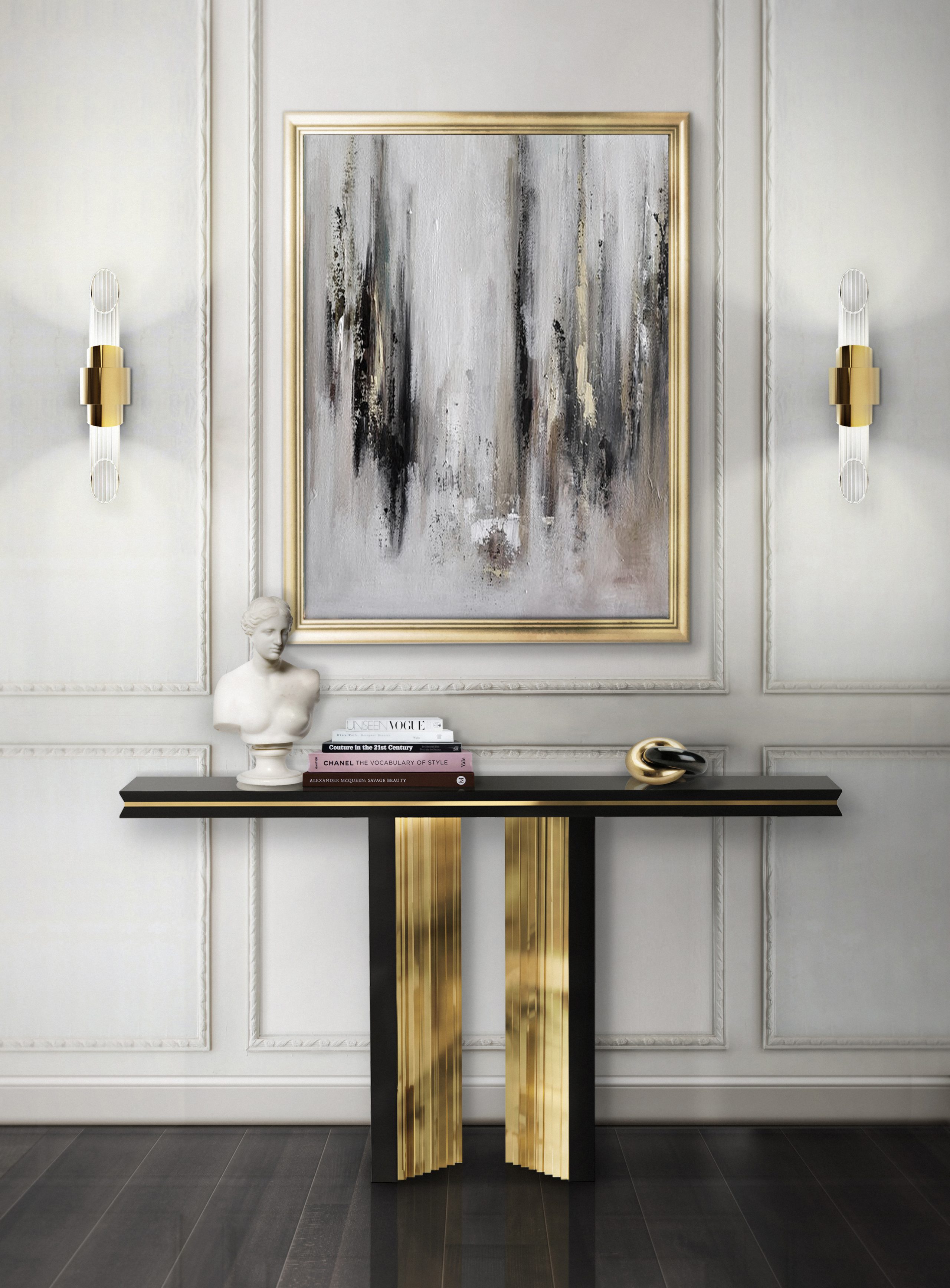 A console is a key element in an entryway. You can choose a classic piece, a dramatic one, or prefer high-quality materials. The Beyond console shows the exquisite capacity to fill a variety of ambiances thanks to its luxury presence.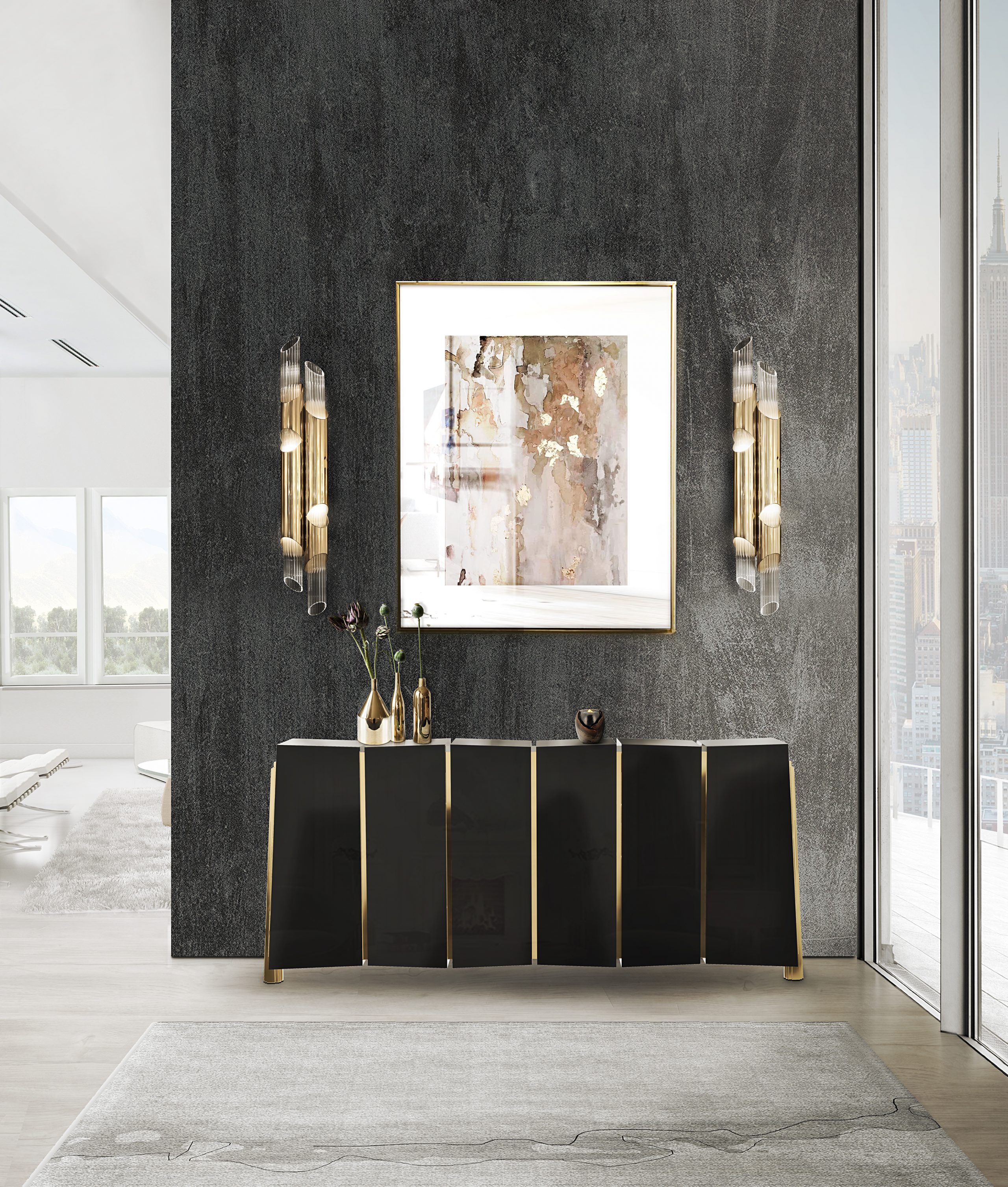 Create a luxurious and modern ambiance while pairing elegance with functionality. Check the Darian Sideboard, a piece that adds an elegant and timeless touch to any interior and pairs wonderfully with the Draycott II Wall.
Don't run from these inspirations!
A home office should have high-quality furnishings to increase productivity while combining elegance and luxury. The Apotheosis Desk is the main piece of this interior and makes a luxury statement. As lighting is essential as well, Luxxu selected the Tycho Rectangular Suspension, a piece inspired by the water reflection of the most unusual planetarium in the world that was shaped into a luxury lighting suspension perfect for enlightening all rooms.
A home office needs high-quality furnishings to increase productivity. As known, lighting is essential in this room. The Empire II Suspension by Luxxu will brighten beautifully this division while adding character to the room through the iconic lines of Luxxu's Empire Collection.
Interior bar design is all about creating a welcoming environment to invite people to stay to enjoy drinks and also space. So, bet on a luxurious and refined decor! Check the Harpia Suspension by Luxxu, a daring piece that will brighten your bar.
See also: Interior Design Projects in London You Need Know
If you enjoyed this article regarding Have A Look At Luxxu´s Awe-Inspiring Entryways then make sure to check out our socials to find news, inspirations, and more interior design ideas: Pinterest | Facebook | Instagram.
< ?php get_footer(); ?>