Hallway decorating-fill the space with personality –> Believe it or not though, your entry or hallway still has a lot of design potential. To help you transform your entrance hall, we're sharing some great hallway ideas. Remember that: your hall decoration will set the tone for the rest of the house!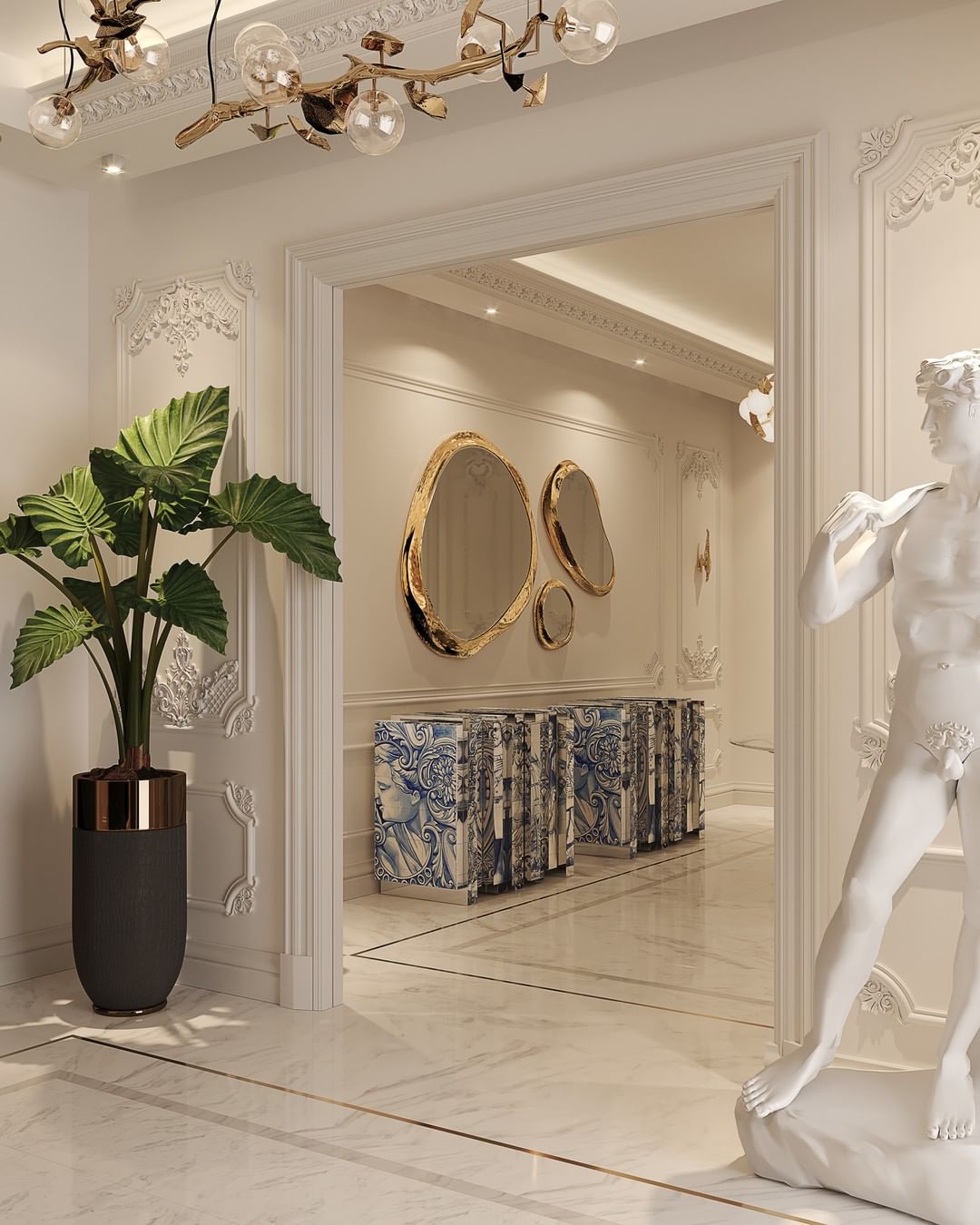 Hall design should be such that it gives a feeling of compassion and welcomes family gatherings and friends. One of the common ideas of hall decor is to adopt a sophisticated and personalized design like this one!
Lapiaz cabinet takes exceptional craftsmanship. It's full of golden details, it's the perfect definition of luxury!
See Also: Empire Center table Set I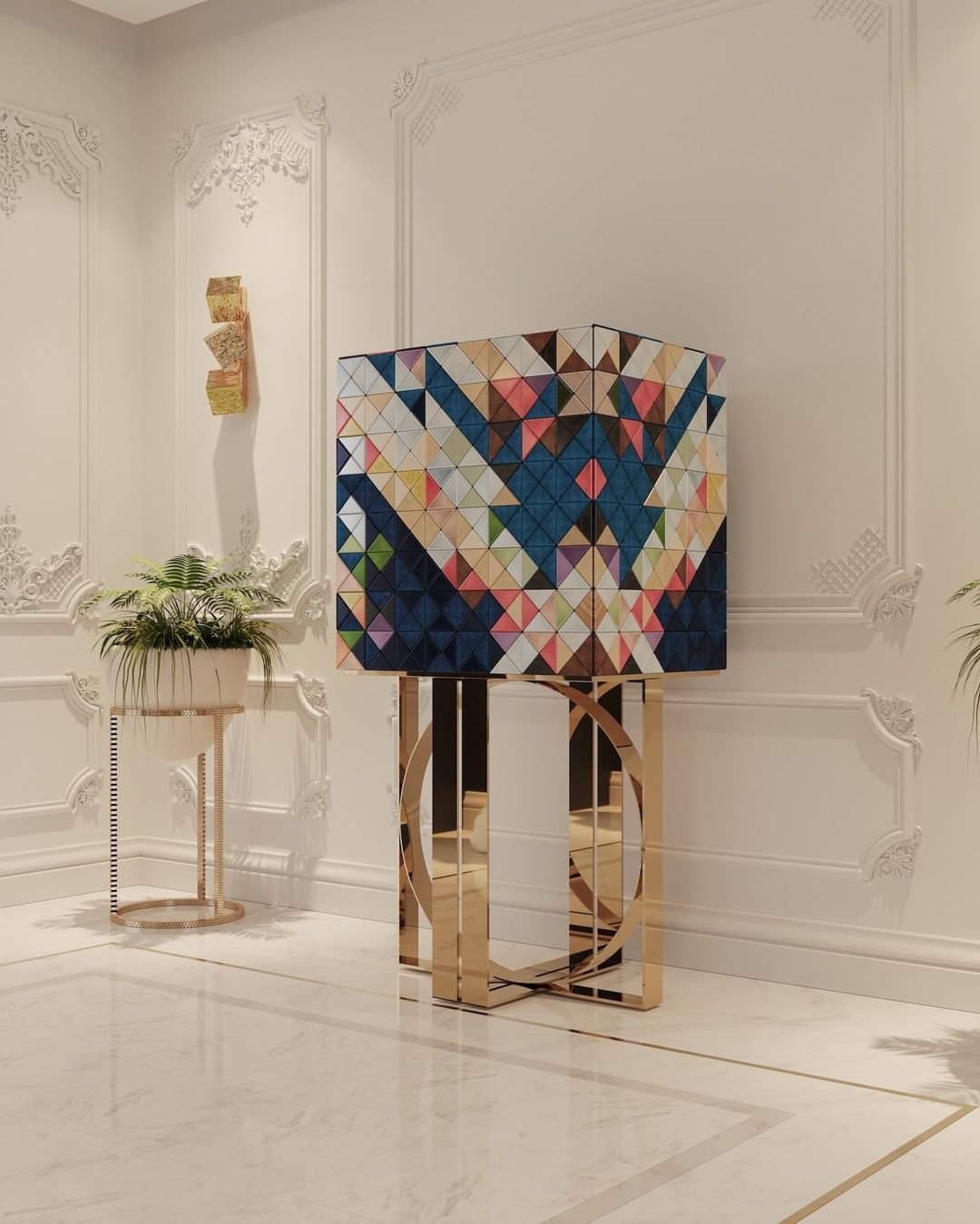 Pixel Cabinet is synonymous of diversity. Its colors demonstrate a very strong and sophisticated character.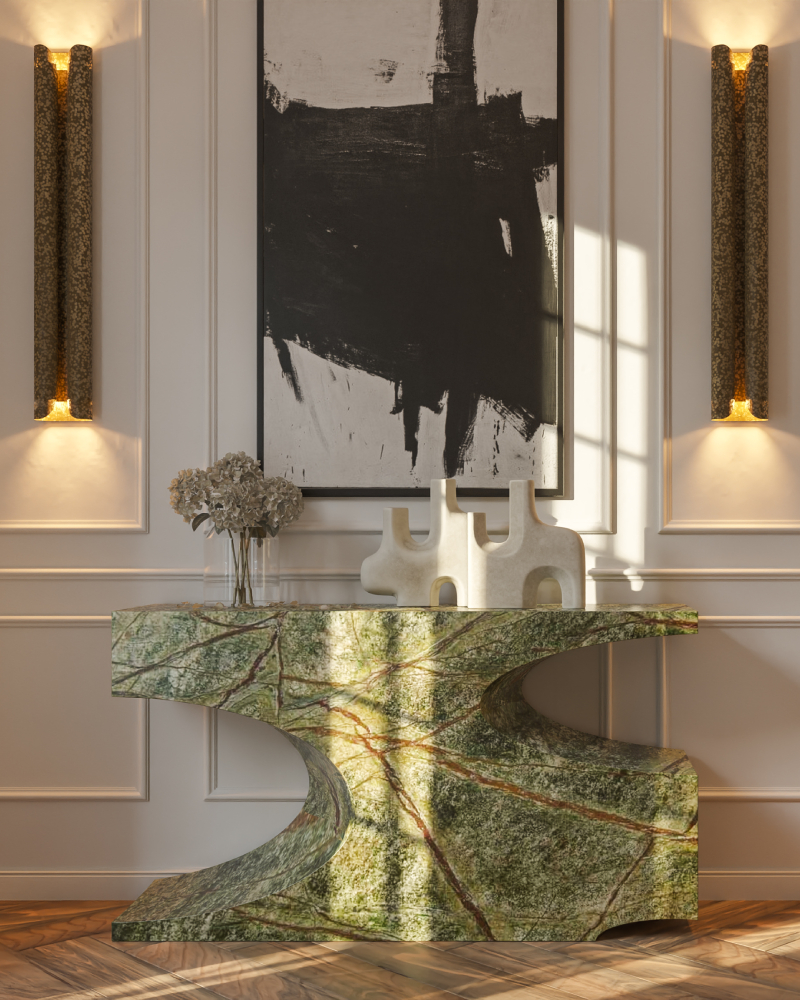 The stunning BRYCE II Console is Mid-Century themed, harnessing the right natural elements to radically transform your home with a trendy home décor. Your hallway will be like a woodland hideaway with tones ranging from greens to pastel colours and two VELLUM XL Wall Lights.
Impress your visitors with this stunning entryway, which has the hand-painted ARDARA II Console as the focal point, as well as the black lacquered HELIOS mirror. In contrast, the gold specially built NAICCA suspension light and the AURUM XL Wall Lights, but also the velvet brown-toned NANOOK Dining Chairs, complete this fabolous athmosphere.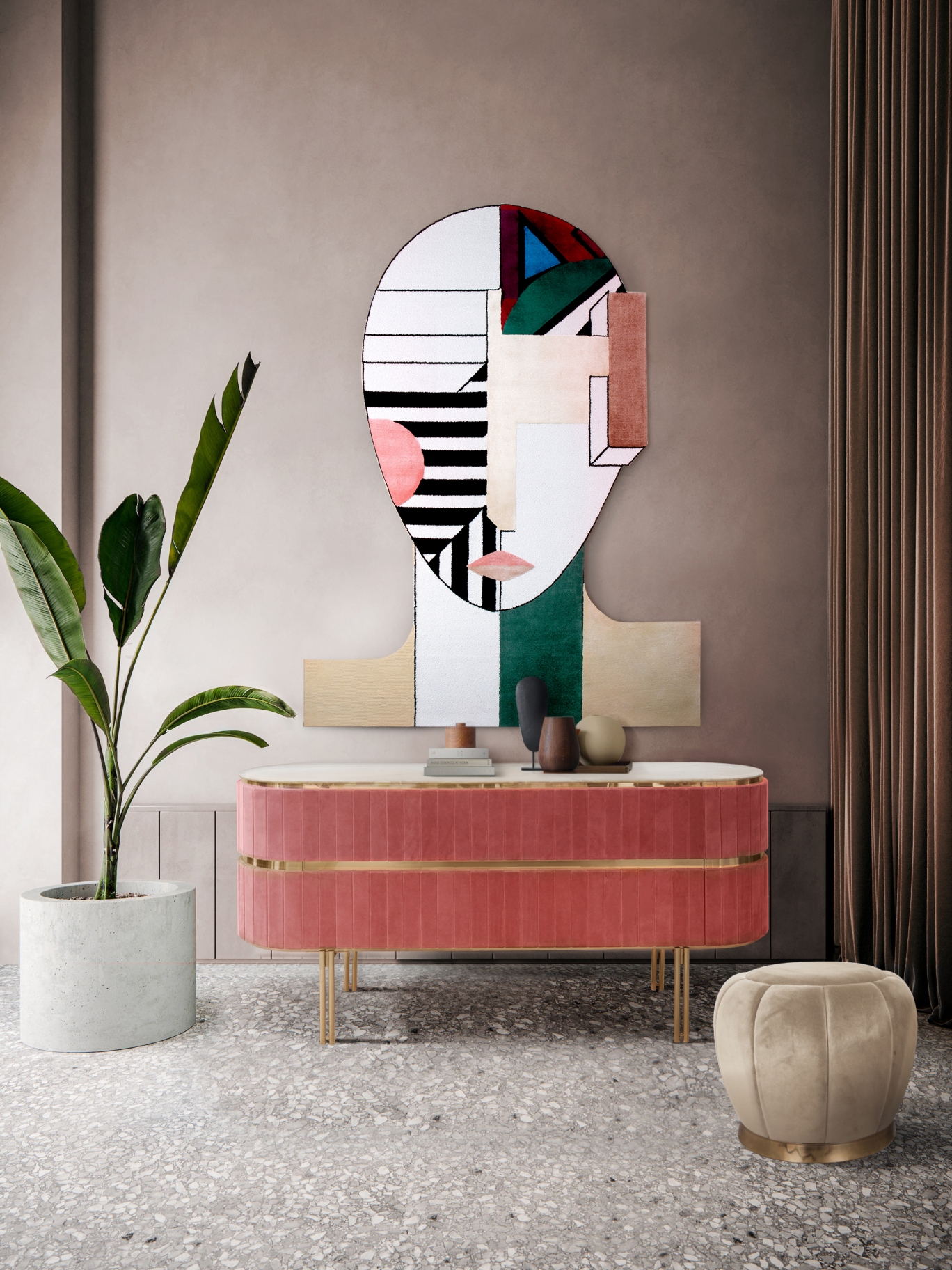 Any hallway can transmit a sense of emptiness without an appealing floor décor option that gives this part of the house a well-defined character. The Oscar Geometric Rug is a perfect display of uniqueness and color that can uplift any hallway ambiance effortlessly.
Editor's Choice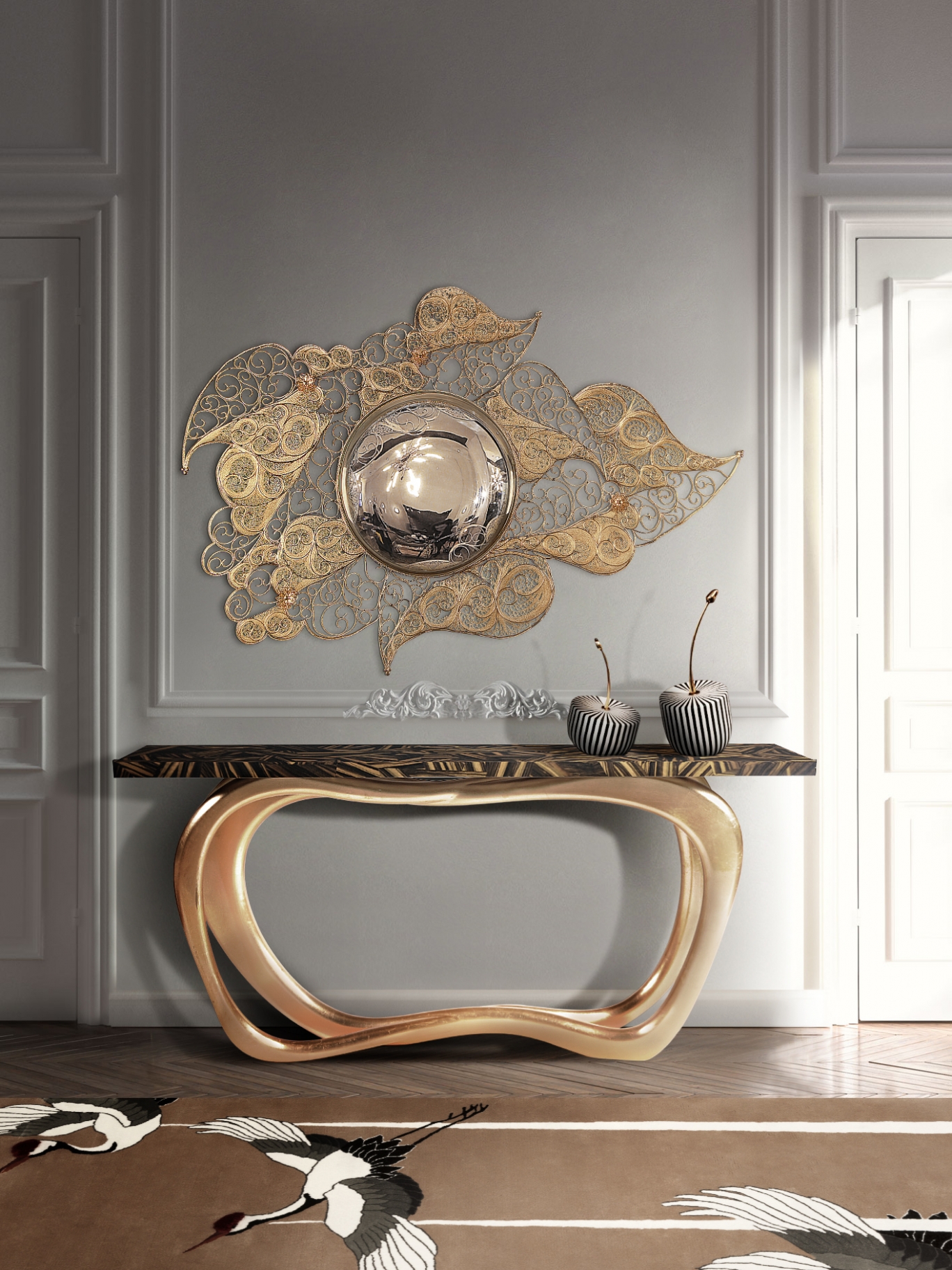 Decorate your hallway with gorgeous eye-catching details and set a luxurious standard for remaining parts of your house. The Heron Rug offers you an exclusive neutrality that will grant you the freedom to get creative with your property´s remaining ambiances.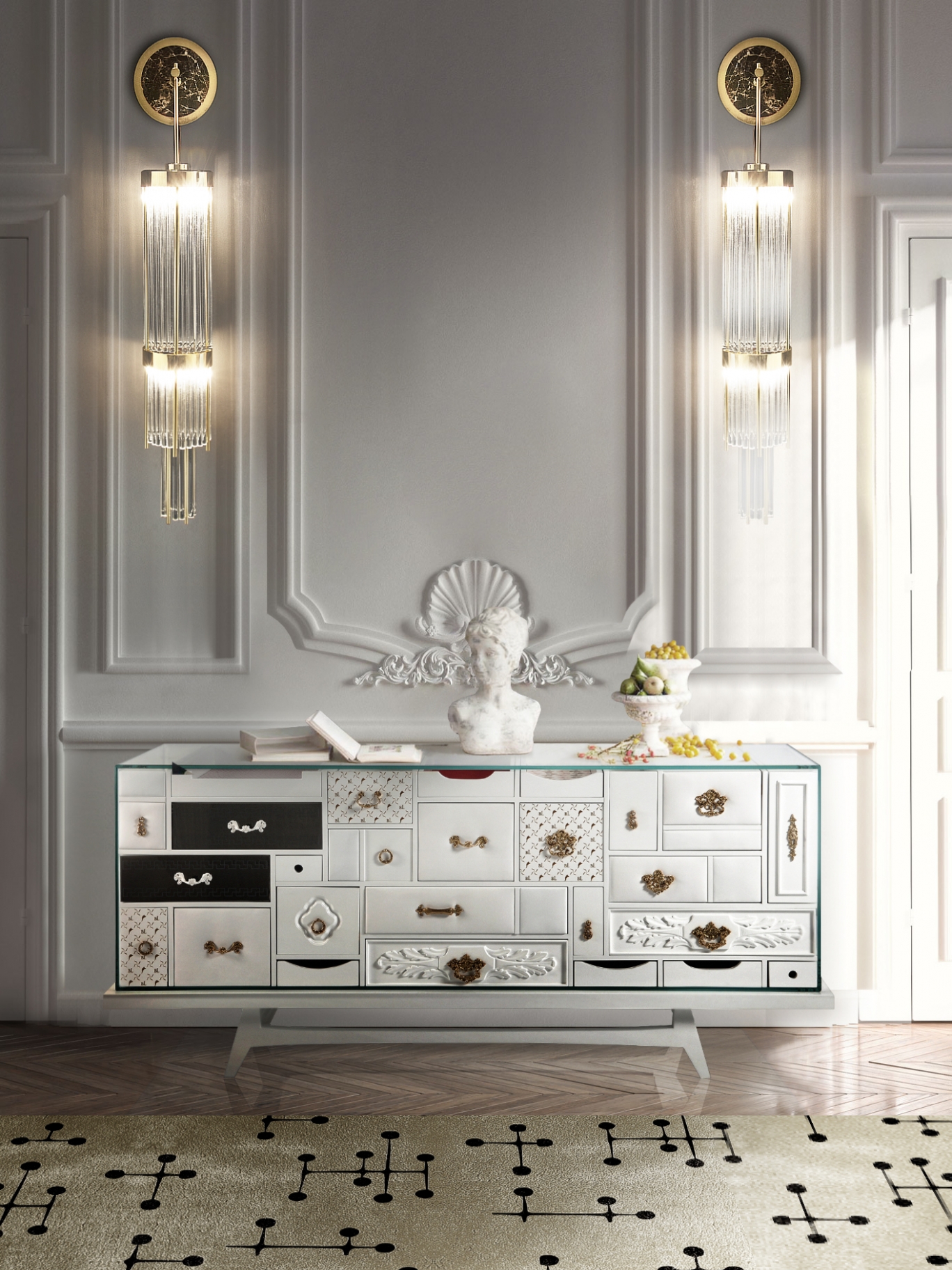 A one-of-a-kind hallway deserves a one-of-a-kind design. The floor décor for this part of your house should bring something special and unique and you may do that in the form of the Umlaza Rug, a wonderful piece with a minimalist style that will blend harmoniously with your hallway ambiance.
See also: Empire Oval Suspension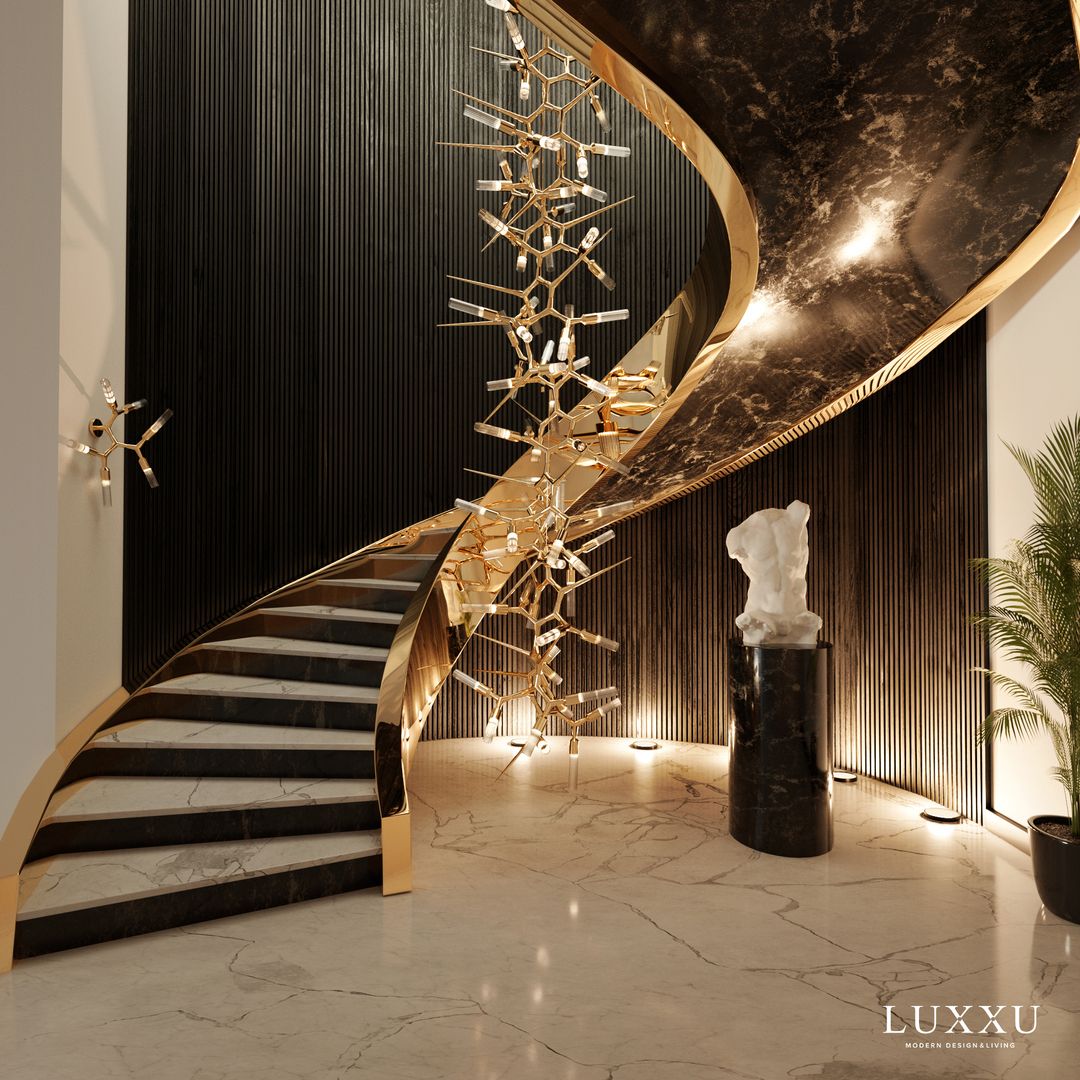 All impressive entryways have statement lighting fixtures. The Shard Chandelier embodies the ultimate expression of luxury lighting. It's the perfect fusion of elegance and bold design.
Editor's Choice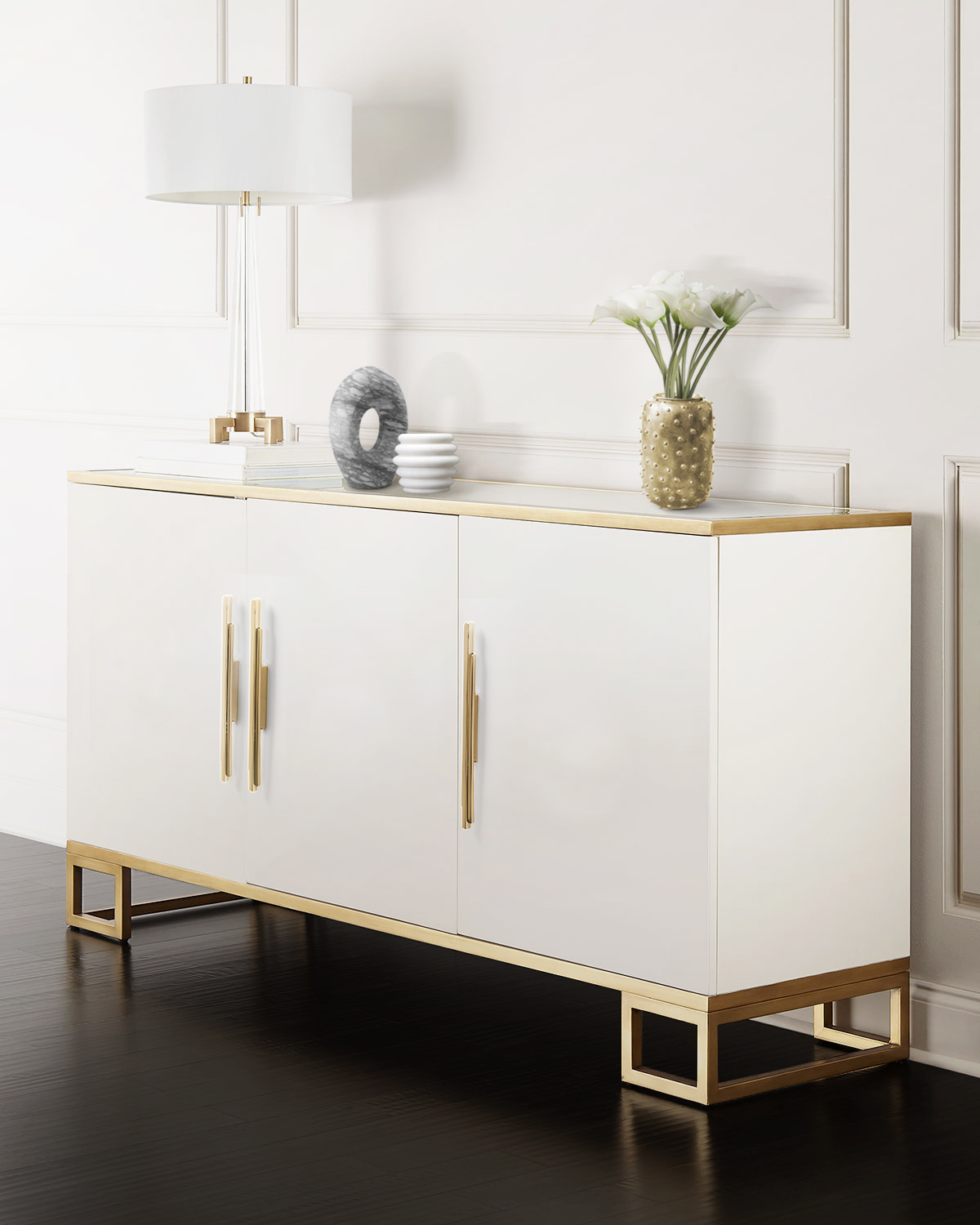 The details are what make a modern and luxury home appealing. Adding decorative hardware to your furniture may make it more appealing and elegant. The Skyline Cabinet Handle by Pullcast will enhance your home décor and provide depth to any sideboard or console thanks to its classic design.
See also: The Best Luxury Showrooms In London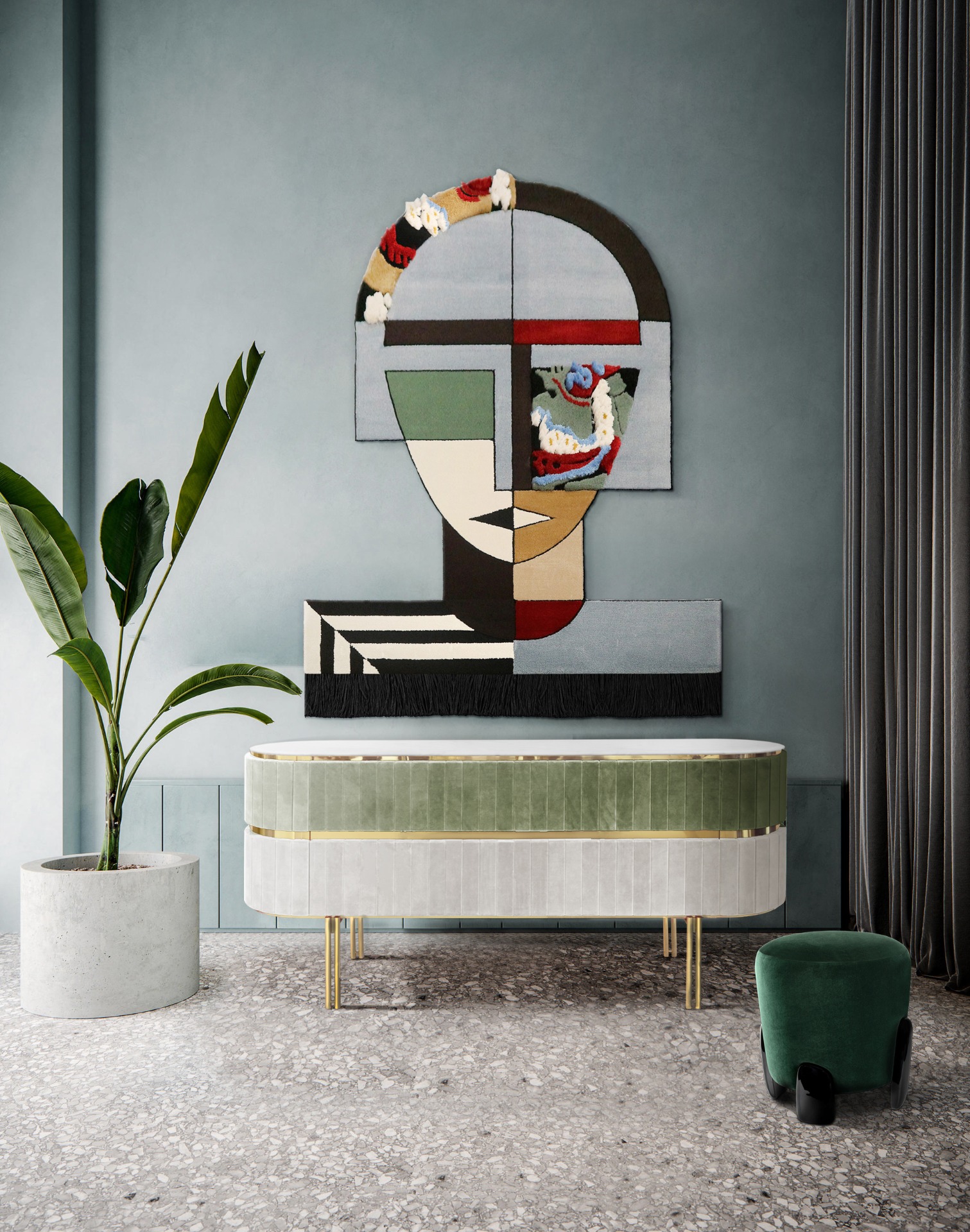 In hues of green, this will be the ideal design for creating a genuine warm mood for guests who visit your house.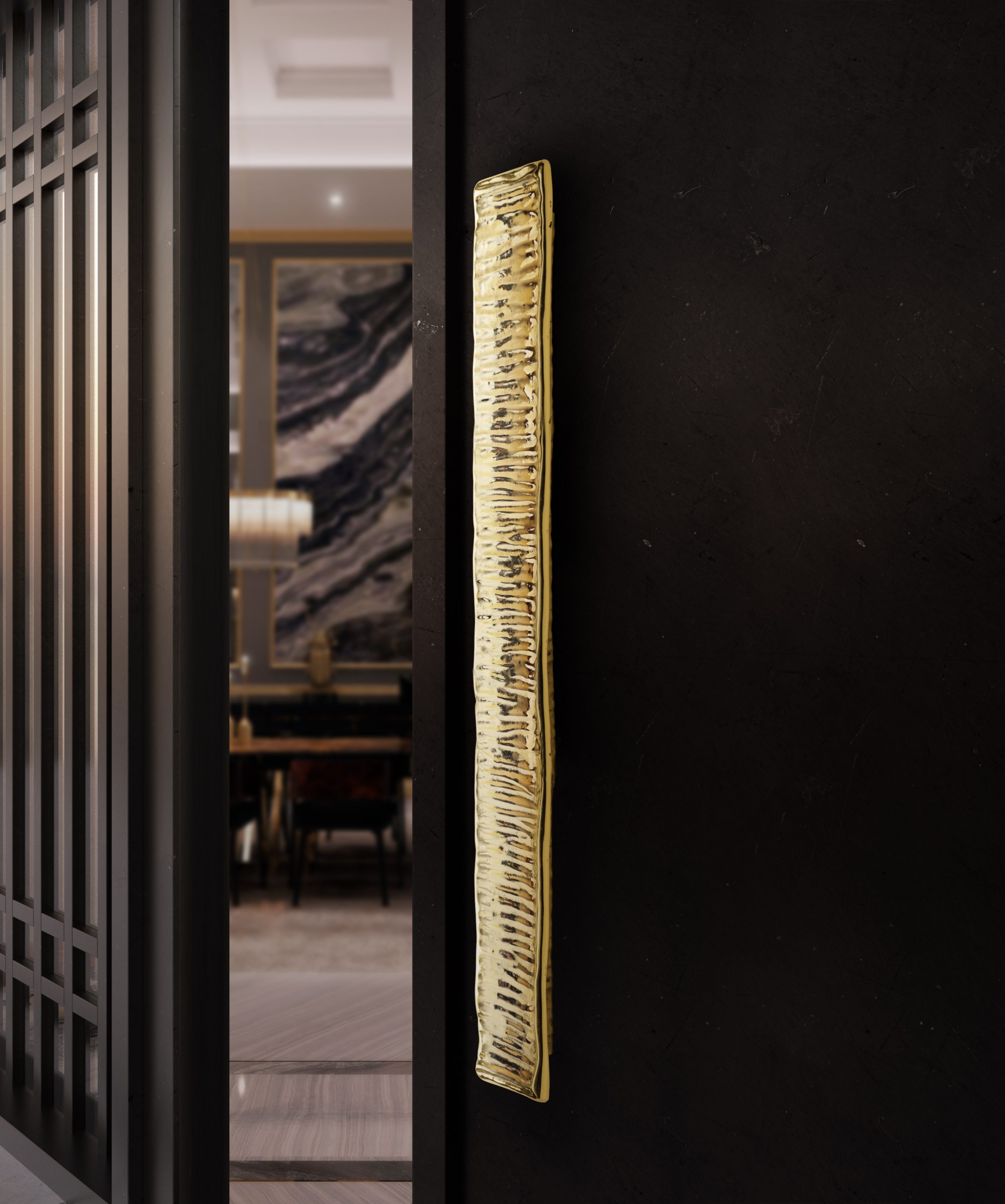 The interior design of a door, particularly an entryway door, should not be overlooked. With its innovative shape, the Baruka door handle will make a bold statement and enrich the environment.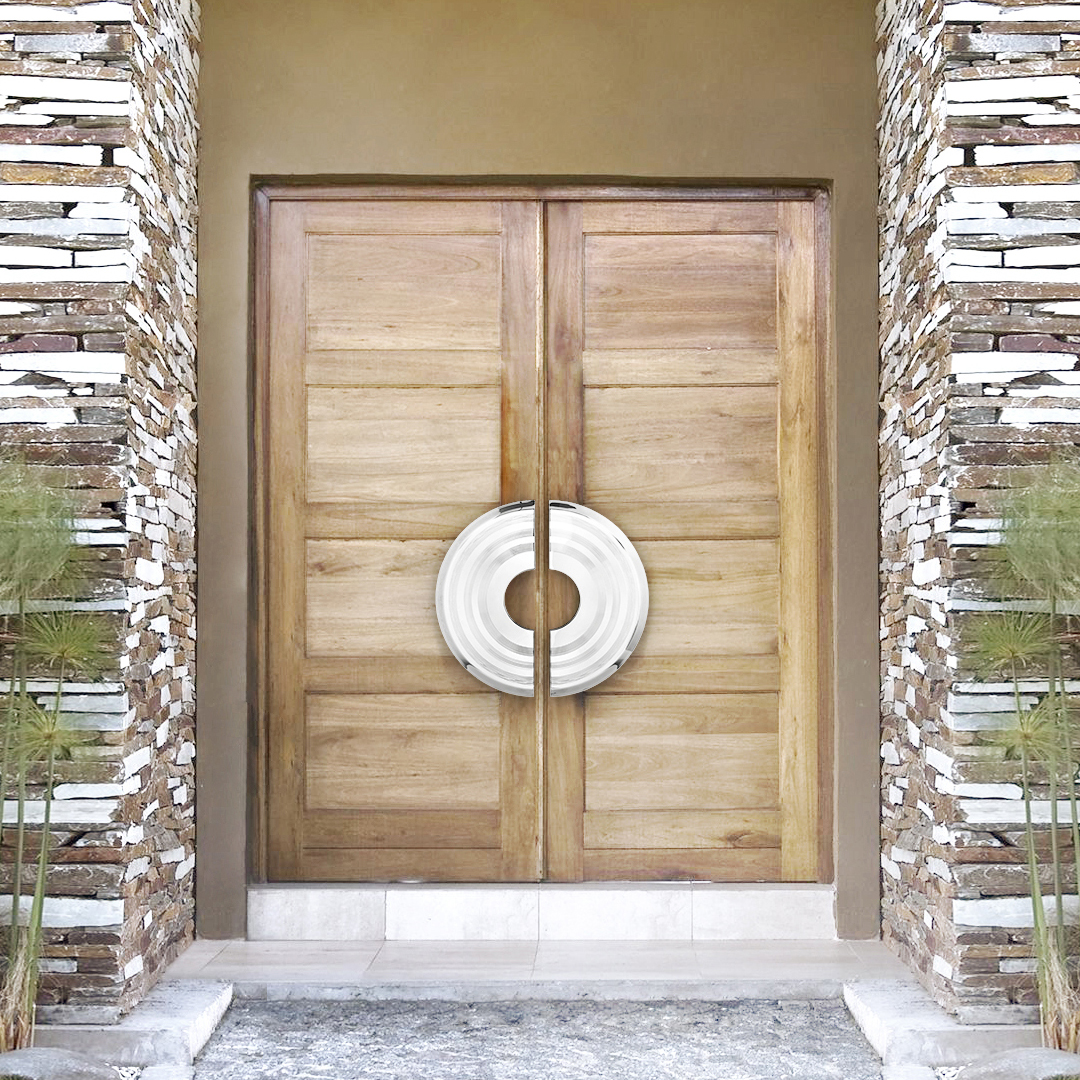 You can change the ordinary into the extraordinary with just a door handle. The Hendrix door pull by Pullcast offers your doorway a modern feel.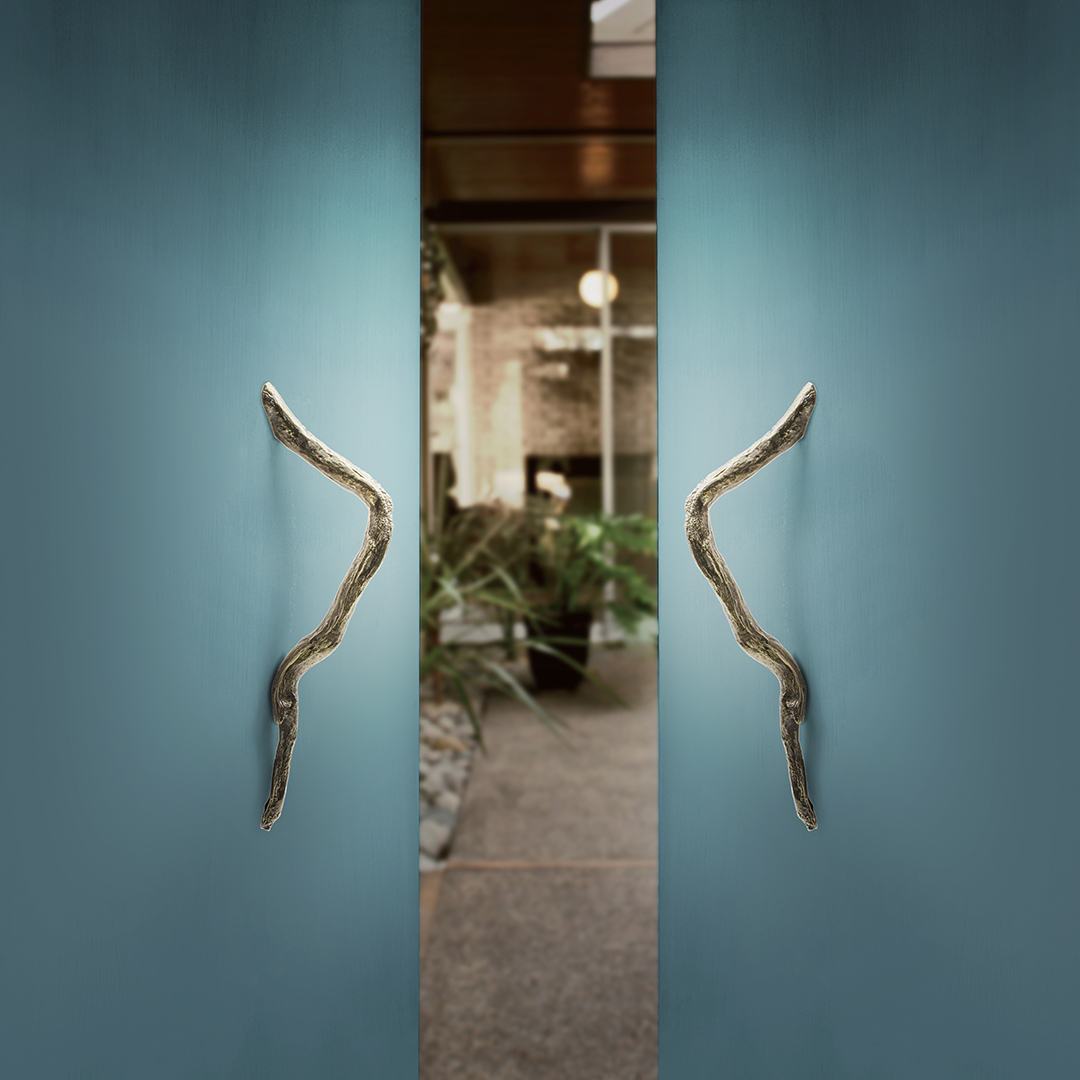 The Limb is a one-of-a-kind hardware item that is influenced by natural cycles and inspired by the beauty of branches. This item, which blends nature and style and would grace any doorway wonderfully, will fascinate jewelry enthusiasts.
See also: Interior Design Projects in London You Need Know
If you enjoyed this article regarding Hallway decorating-fill the space with personality then make sure to check out our socials to find news, inspirations, and more interior design ideas: Pinterest | Facebook | Instagram.