Hallway Decor for a Stunning Memorable Foyer –> The entryway sets the tone for the rest of your home. This transitory spot is the perfect place to showcase a sleek console table or a statement mirror. Utilize this prominent entrance space to add elegant decor details that will help to elevate the overall ambience of your home.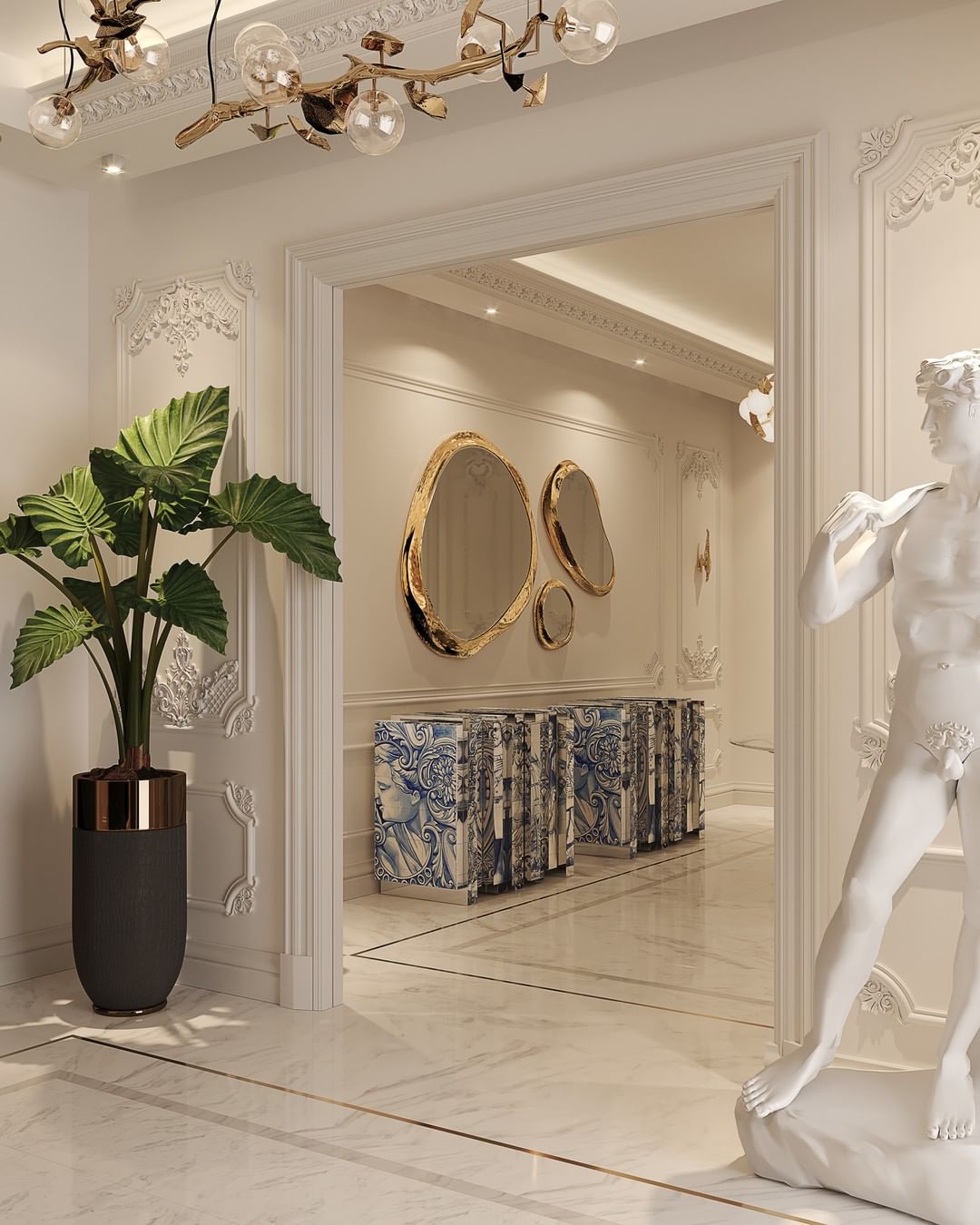 A beautiful venue brimming with Portuguese traditions. Portugal has embraced them more than any other country, and Boca do Lobo developed the Heritage Sideboard to celebrate the Portuguese handmade colored tiles. This sculpture has a lot of levels, all of which tell a distinct tale. The ideal addition to your opulent hall.
This inviting space is the ultimate definition of a magnificent hall; this is so basic and sophisticated simultaneously time that it will be on anybody's mind. Every entryway becomes attractive yet traditional with the addition of a great cabinet, such as the Lapiaz Cabinet.
See Also: Empire Center table Set I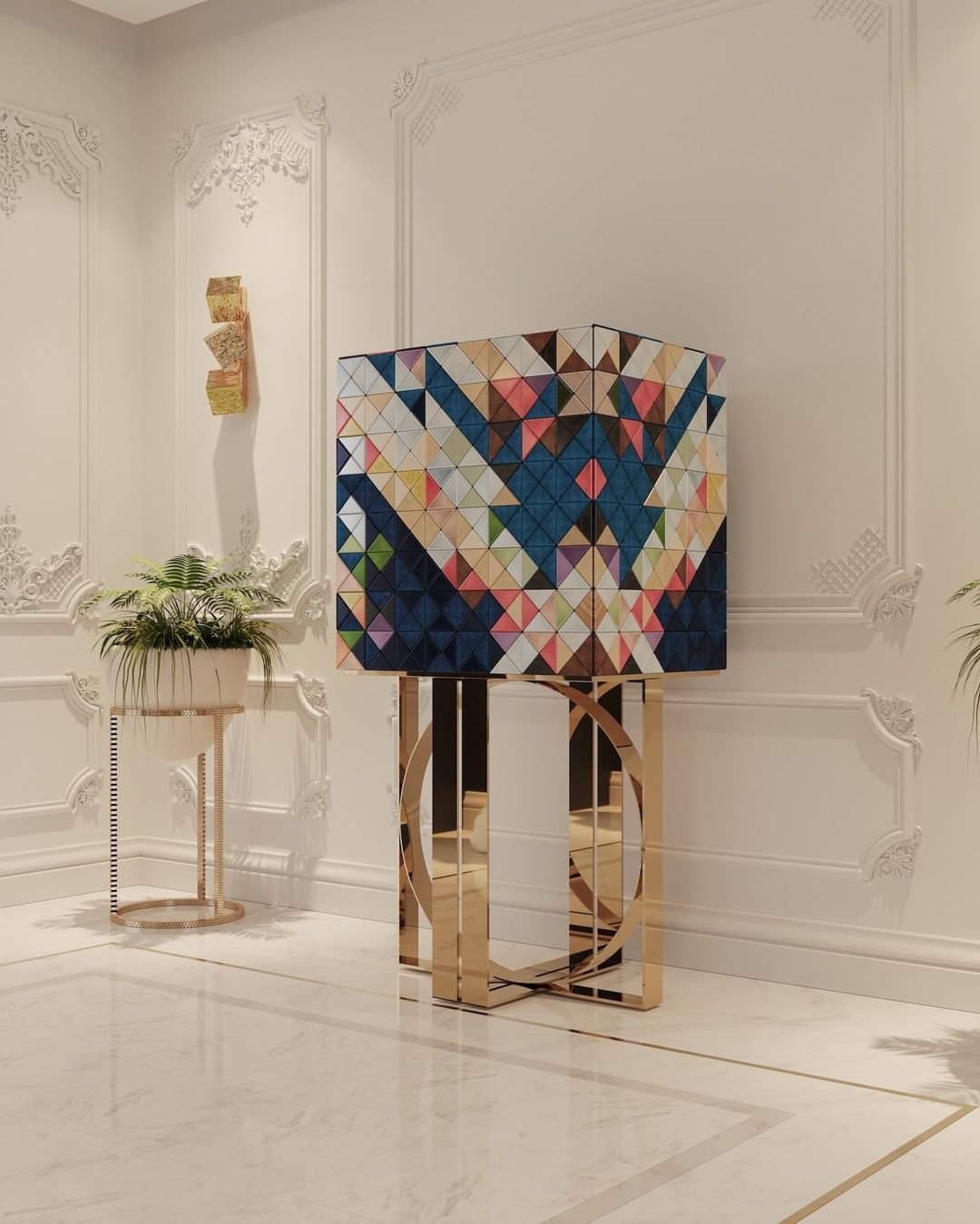 Pixel premium bar cabinet is a one-of-a-kind console with exquisite craftsmanship and elegance. Its elegant contours make it suitable for any contemporary interior decoration and space arrangement.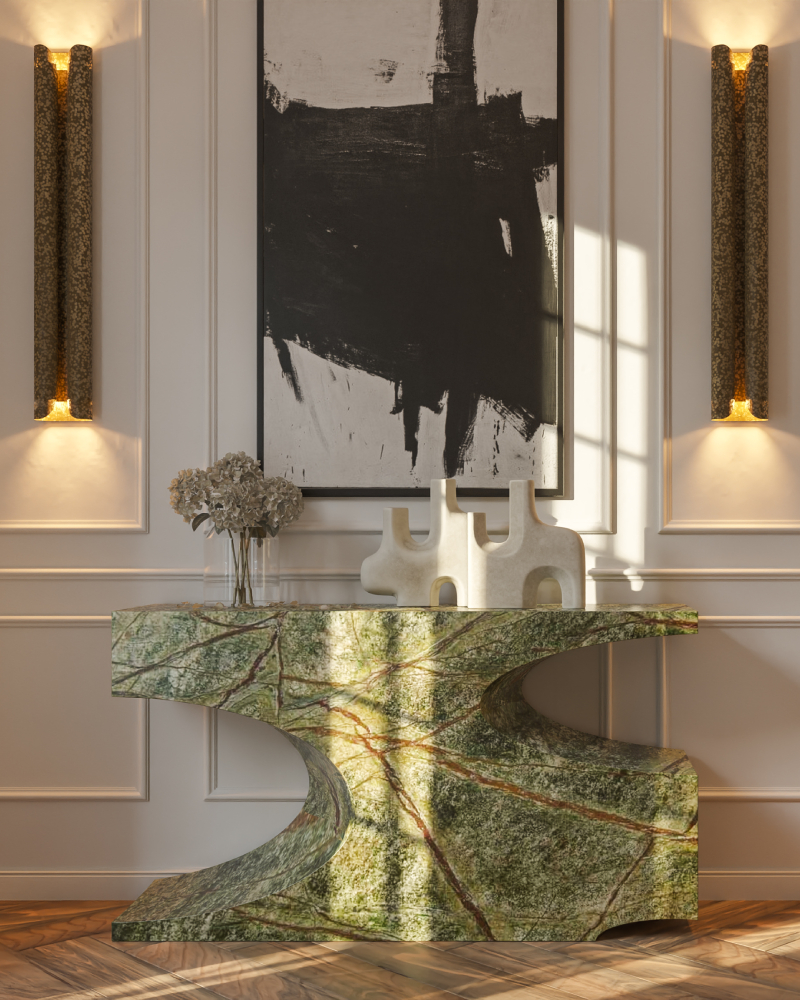 The beautiful BRYCE II Console is Mid-Century inspired, channeling the ideal naturalistic components to fully change your house with a stylish interior design. With colors ranging from greens to earth tones and two VELLUM XL Wall Lights, your hallway will seem like a forest refuge.
Dazzle your guests with this incredibly magnificent entrance, which has the hand-painted ARDARA II Console as the central focus, along with the black lacquered HELIOS mirror. In juxtaposition, we can see the gold custom designed NAICCA suspension light and the AURUM XL Wall Lights, and the velvet brown-toned NANOOK Dining Chairs rounding off this ensemble.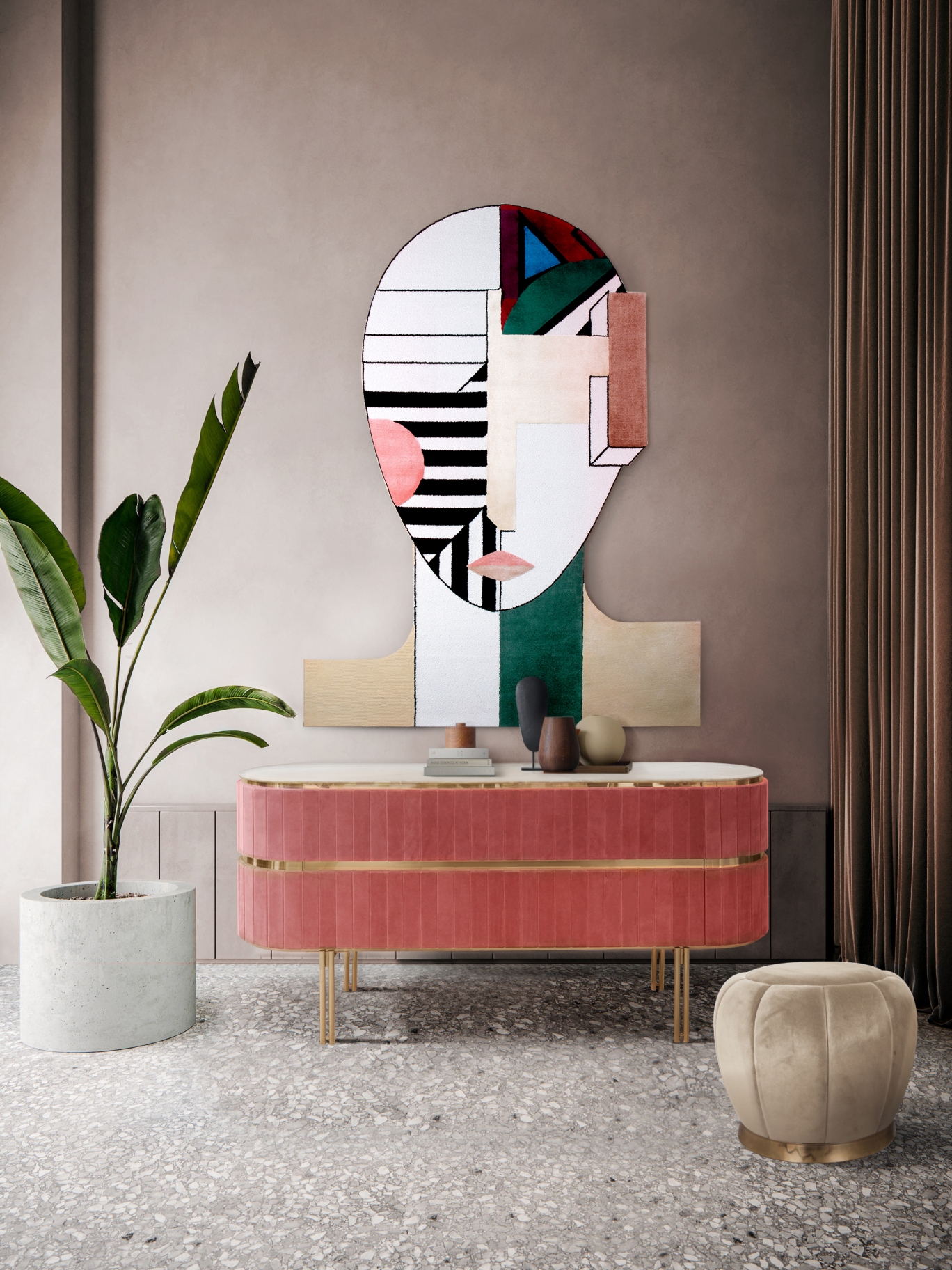 Your hallway décor is of great importance. This area will be the glorious path to the entirety of any household and deserves to have a fulfilled design. The Oscar Rug is perfect to showcase distinctiveness and gorgeous dimensions to your hallway décor.
Editor's Choice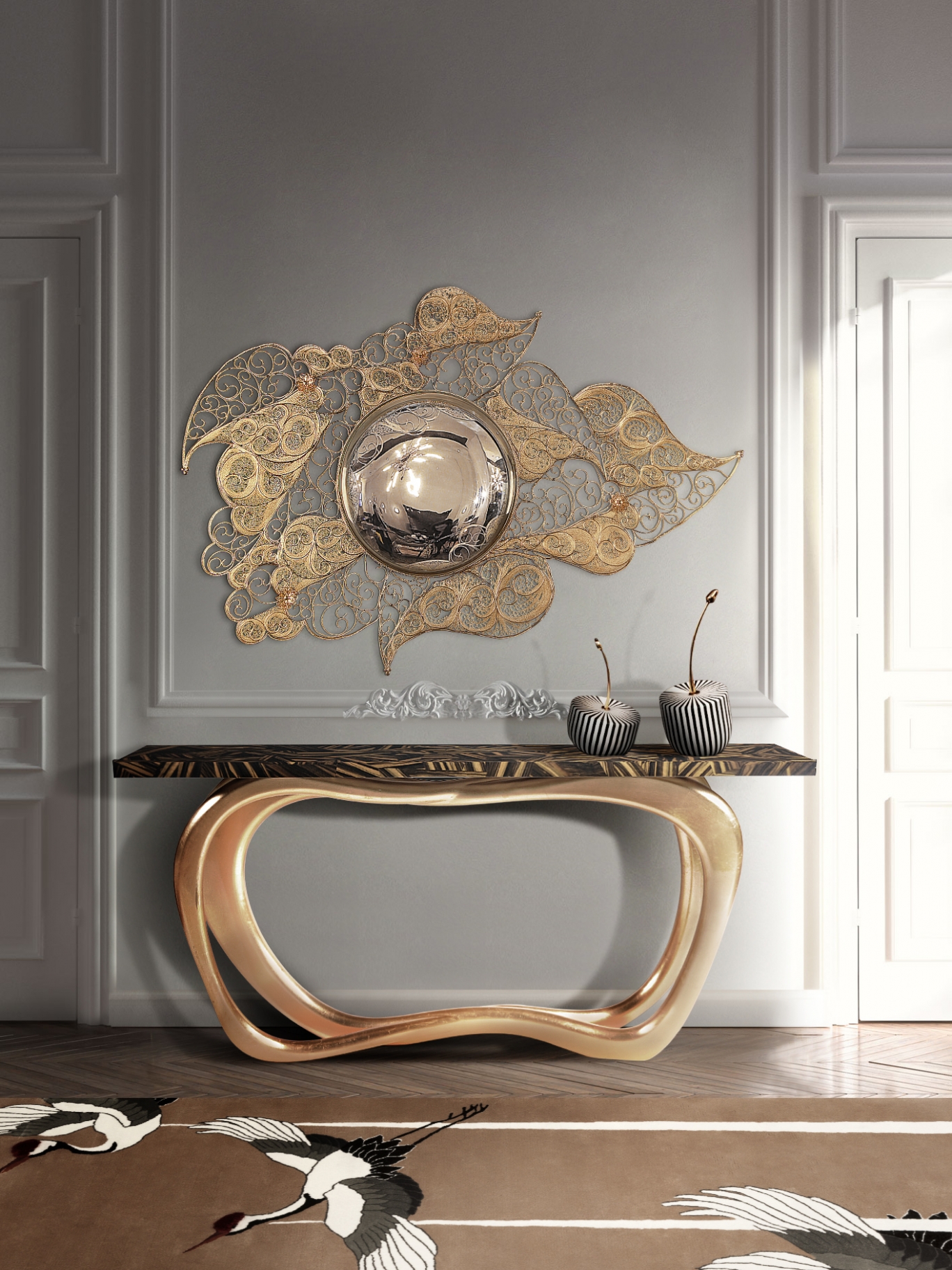 Have your guests in awe of your interior décor as soon as they walk into your hallways. The neutrality and strong character of the Heron Rug is guaranteed to bring a whole identity for your hallway and set the tone for the rest of your house.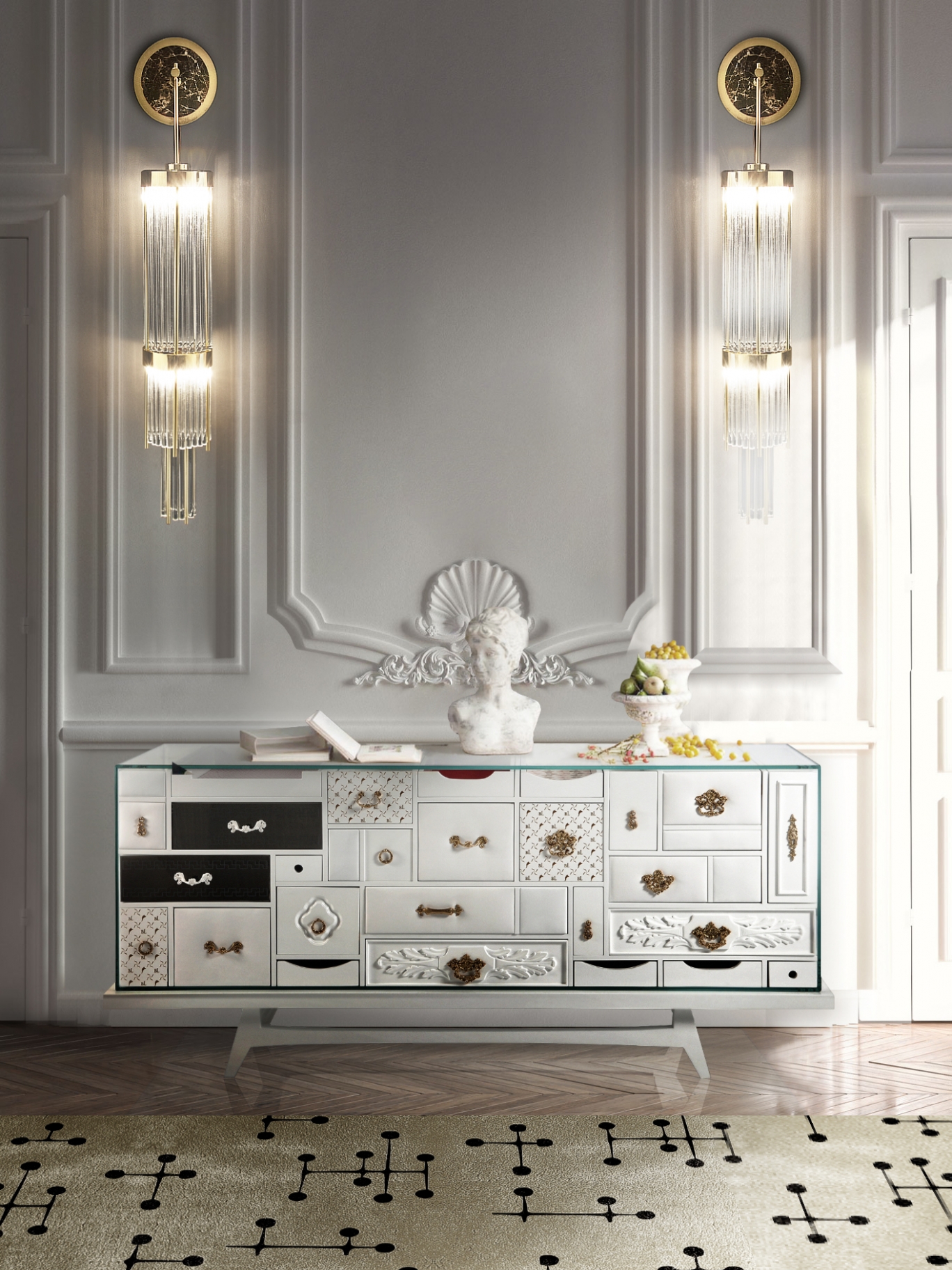 A minimalist style is something truly appreciated when it comes to interior design. A bold approach can be rewarding but sometimes less is more and with the Umlaza Minimalist Rug less is indeed how you will get the most out of your floor décor.
See also: Empire Oval Suspension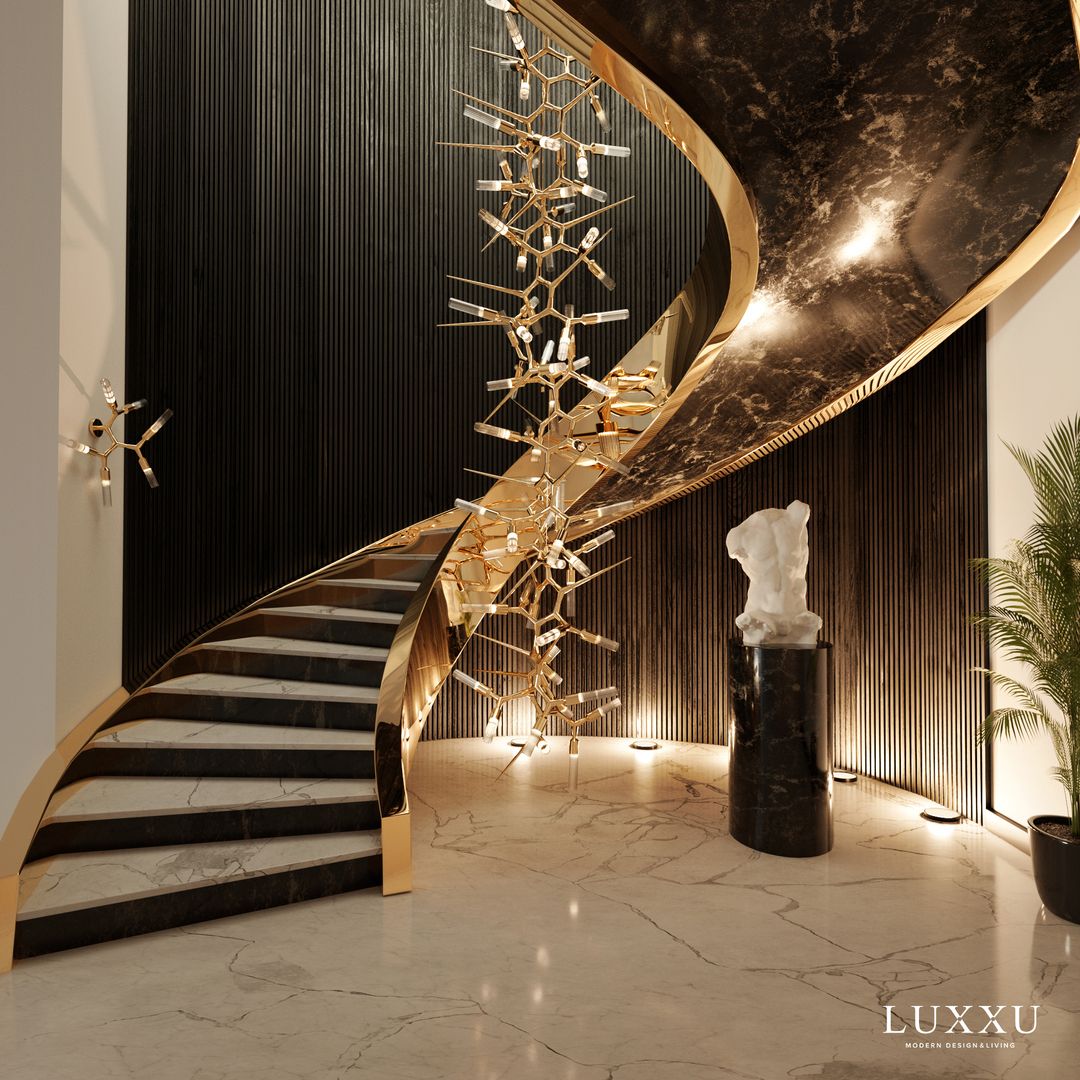 Create a luxurious and modern ambiance in your entryway to impress your guests when they visit. After all, first impressions are crucial. Statement lighting is an easy way to stylish this area. The Shard Chandelier by Luxxu is a unique piece whose powerful design is akin to a work of art.
Editor's Choice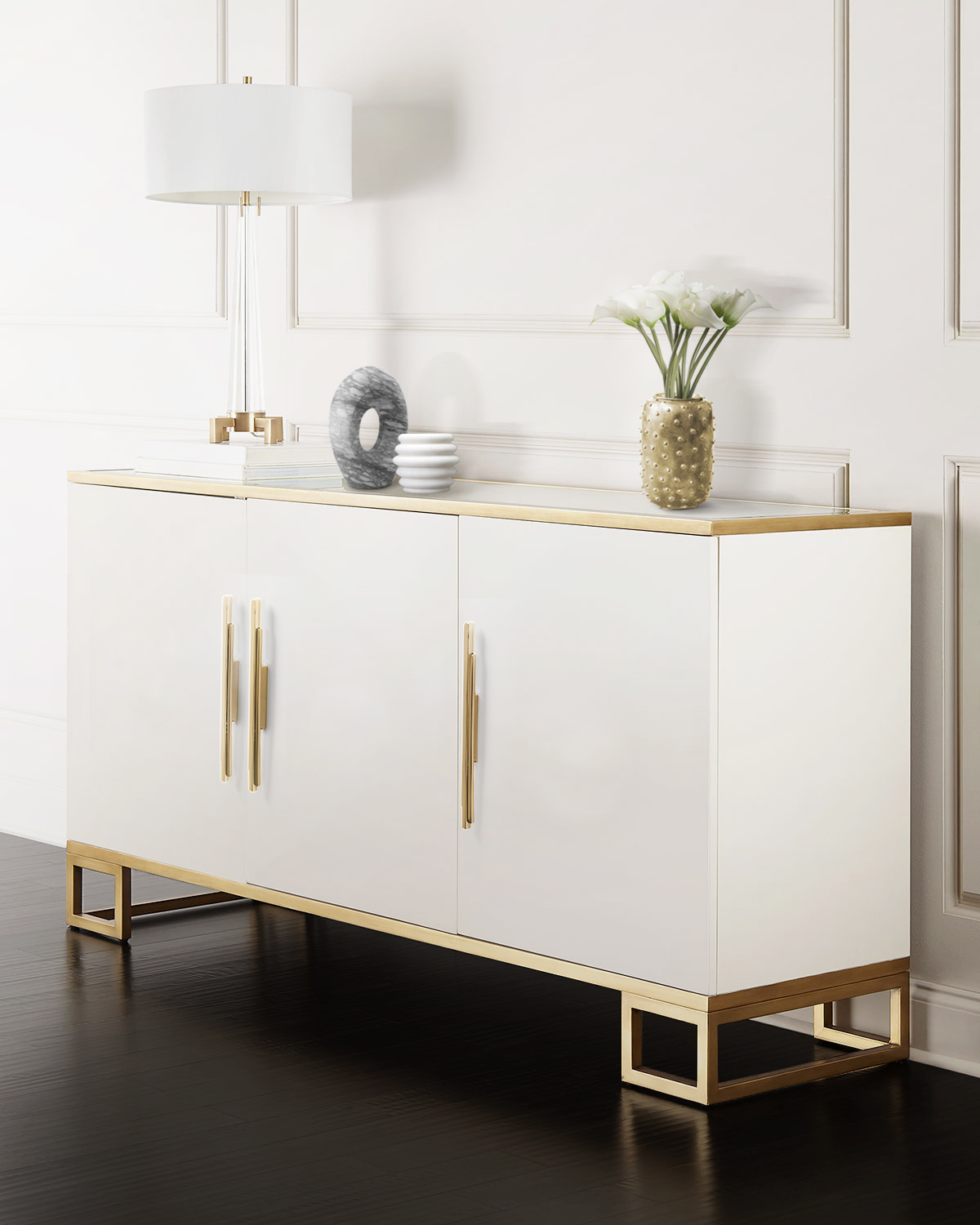 The beauty of a contemporary and luxurious home is found in the details. You may make your furniture more attractive and sophisticated by adding ornamental hardware. Due to its classic design, the Skyline Cabinet Handle by Pullcast will improve your home decor and make any sideboard or console richer.
See also: The Best Luxury Showrooms In London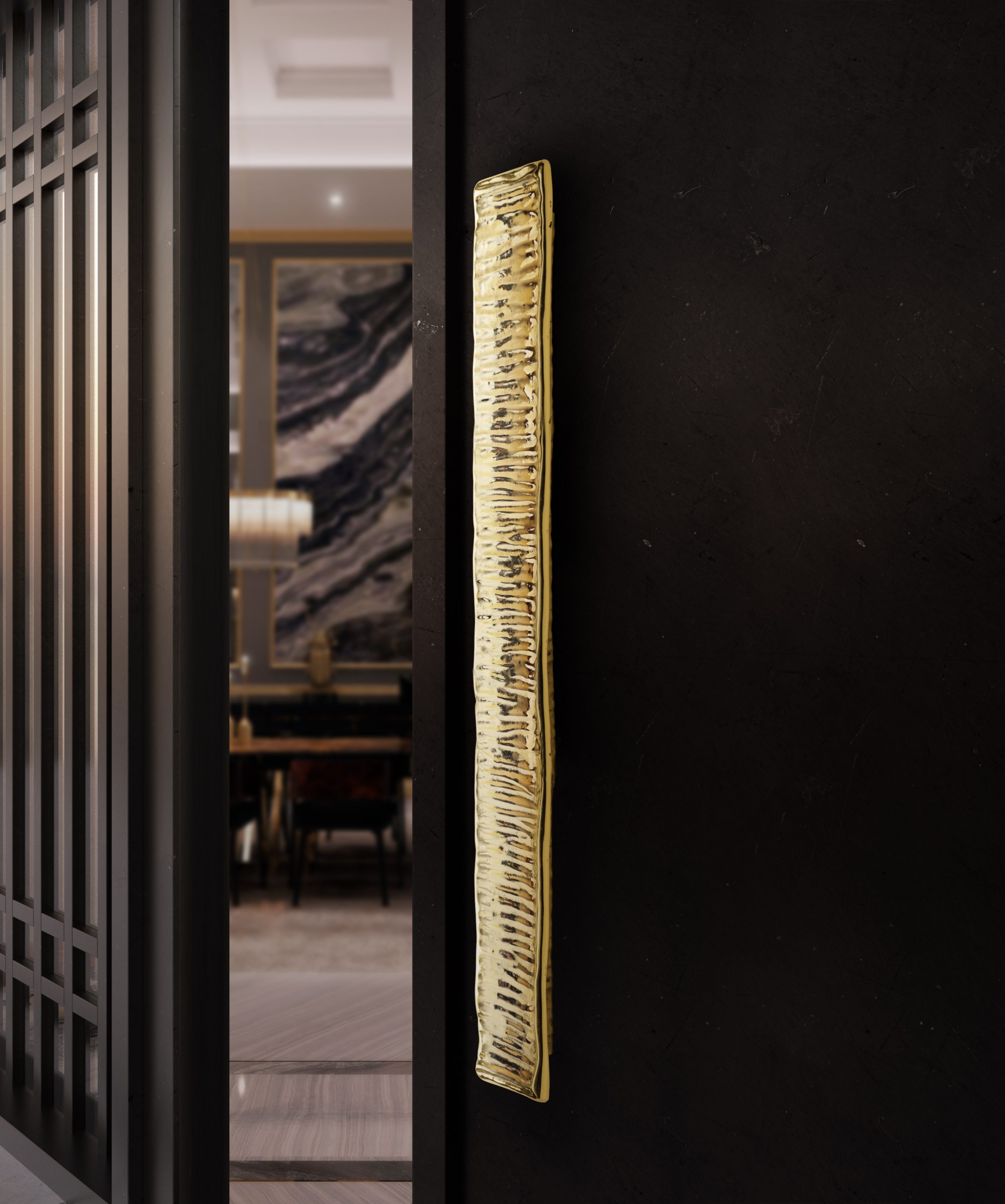 A door's decor, particularly the entryway's, should not be overlooked. With its bold design, the Baruka door handle will make a dramatic statement and enhance the surroundings.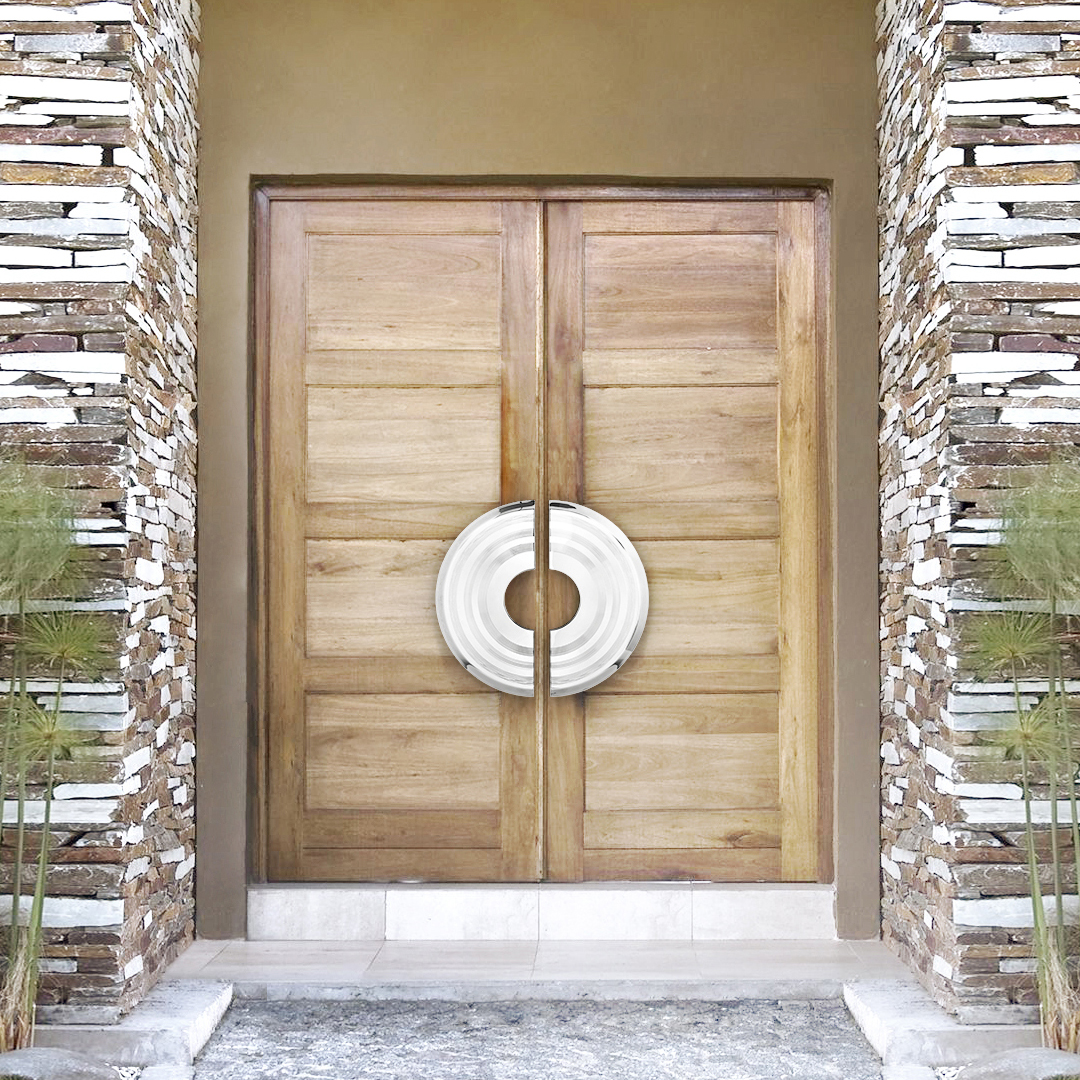 With simply a door pull, you can transform the ordinary into the remarkable. Pullcast's Hendrix door pull gives your doorway a contemporary look.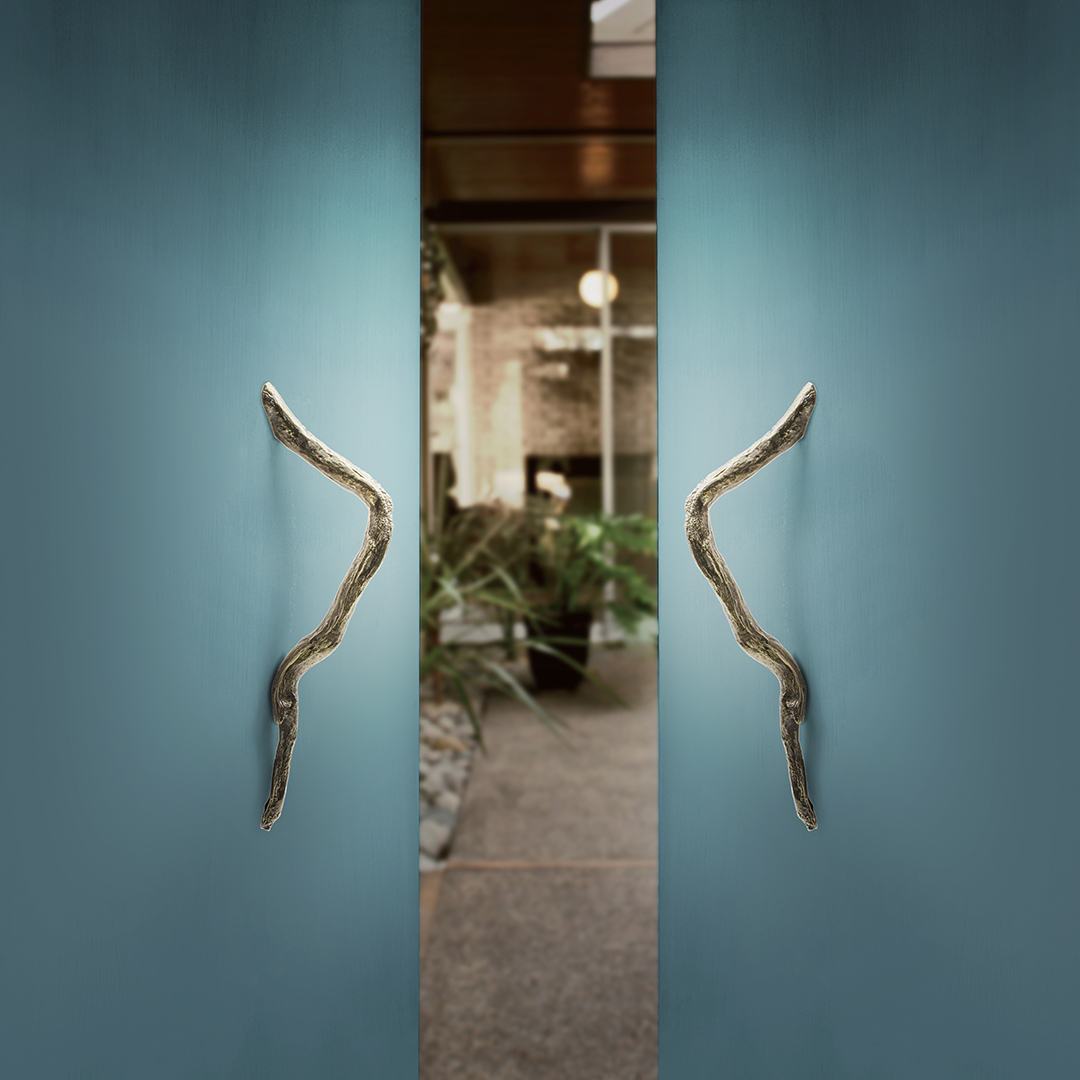 The Limb is a one-of-a-kind hardware item that is influenced by natural cycles and inspired by the beauty of branches. This item, which blends nature and style and would grace any doorway wonderfully, will fascinate jewelry enthusiasts.
See also: Interior Design Projects in London You Need Know
If you enjoyed this article regarding Hallway Decor for a Stunning Memorable Foyer then make sure to check out our socials to find news, inspirations, and more interior design ideas: Pinterest | Facebook | Instagram.