Get Your Bedroom Spruced Up With These Ready To Ship Pieces! – What better time than this season to redecorate your bedroom, which has been blessed with lovely weather and good energy from the Summer season? It's the ideal time to switch up the vibes and let your personality shine through the design! And what better way to do so than with masterpieces that are ready to ship right to your door? LUXXU Blog brings you some of the best in-stock items that will instantly improve your bedroom.
---
See also: Ready To Ship Furniture To Remodel Your Office In This Summer!

---
The Perfect Furniture Masterpieces For Your Bedroom
The McQueen collection features a dramatic design tied together with a simple string. This McQueen Pendant, which features a contemporary romantic nature in all of its details, is no exception. Creating a proud and dainty atmosphere worthy to be placed in your bedroom.
---
The Liberty Chandelier, inspired by The Statue of Liberty, one of the world's greatest landmarks, provides both lighting and illumination to any project. Its sleek design, made of golden brass and crystal glass, will add an intimate touch and flawlessly enhance your bedroom design.
---
---
Are You Ready For These Ready To Ship Pieces?
This design, inspired by a 1940s movie scene, is a lighter take on its darker family member. The luxurious Saboteur Swivel Single Sofa, crafted with the highest quality materials such as leather and velvet, provides the utmost comfort and accessibility with its rotating feature and will perfectly adapt to different ambiances and styles, becoming a focal point in any space, especially your bedroom!
---
Following the design line, the small version of the Tycho Wall Lamp creates a cosmopolitan luxury environment with intimate lighting as its inspiration and reflection on the water. The combination of brass with gold plating and crystal glass makes the Tycho Small Wall Lamp the ideal piece to use with multiple pieces, thus complementing your bedroom decor.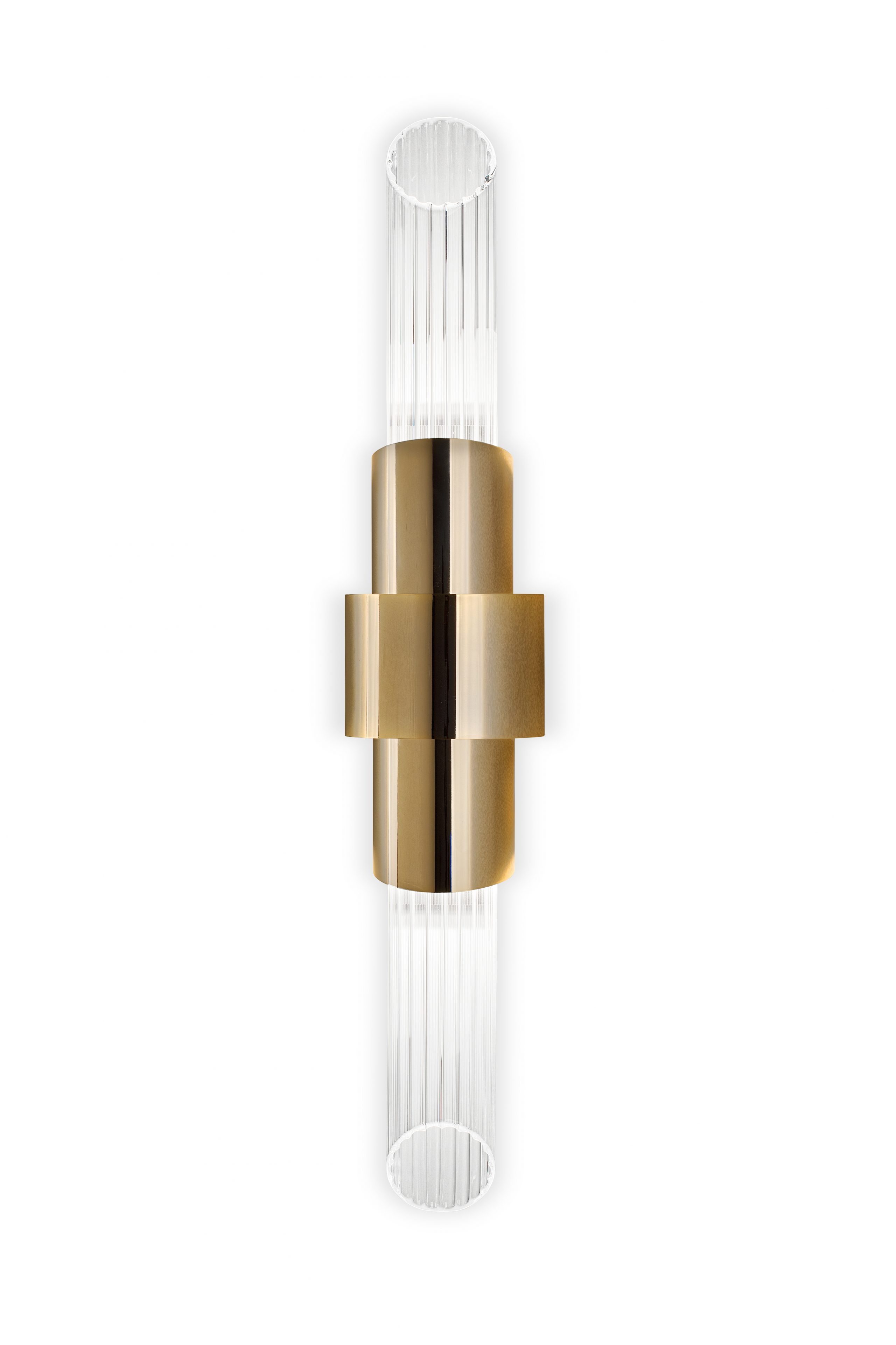 ---
See also: Home Master Catalogue: LUXXU's Art Of Inspiring With Timeless Art

---
If you enjoyed this article regarding Get Your Bedroom Spruced Up With These Ready To Ship Pieces! then make sure to check out our socials to find news, inspirations, and more interior design ideas: Pinterest | Facebook | Instagram.