Porta Venezia is considered the most excellent district of Milan. It is full of life during the day and night, which makes it perfect for a visit.

Porta Venezia is a neighborhood that offers everything you could wish for, full of unique and irresistible cafes, trendy shops, historic art galleries and museums.
During the Milan Design Week, this area is always bustling with exhibitions, installations, and activities, namely a tour that takes design lovers through the most important design attractions in the area.
Keep reading to find out more about Porta Venezia and the Fuorisalone event.
When it comes to restaurants it's usual in Milan to find incredible restaurants that offer the best Italy has to offer when it comes to gastronomy. Porta Venezia, like any other part of the city, offers a great selection of restaurants that suit the tastes of everyone.
It's also a well-known shopping area with high-fashion brands and independent stores everywhere! On the side of Corso Buenos Aires, be prepared to see one of those streets full of charm and refinement, where everyone who passes in those shops, does not fail to appreciate every vitrine. Another interesting point about Porta Venezia is the fact that it is the center of the nightlife scene.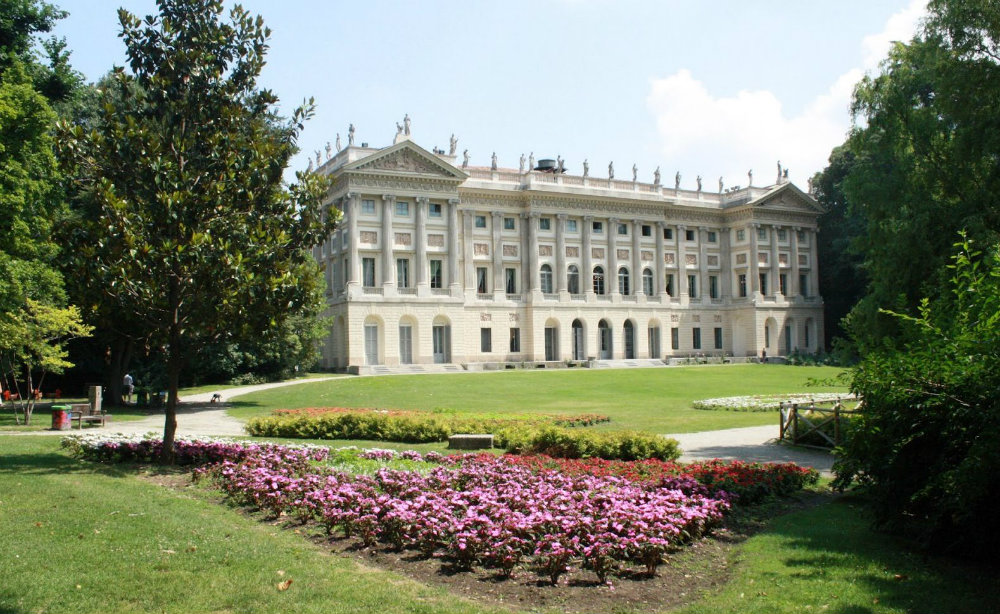 Villa Reale is one of the most visited and sought after buildings in Porta Venezia. It is a mansion built between 1790 and 1796 by the architect Leopoldo Pollack, commissioned by Count Ludovico Barbiano di Belgiojoso, representing one of the main monuments of the Milanese neoclassicism. It is a place that will show you not only fine art and amazing quality but will also catapult you into environments that have seen the evolution of Italian history and European culture. In addition to the beautiful halls and interiors of this place, it will be impossible for you not to be distracted by the sight of the gardens, which you can admire through the elegant windows that dot the whole building.
Porta Venezia in Design

The area is once again receiving Milan Design Week events with  Porta Venezia in Design. This consists of an itinerary that takes tourists and design enthusiasts to a trip through many relevant points within the area, with a special focus on areas dedicated to design, art, and even the heritage of Milan city. The itineraries of each edition of Porta Venezia in Design have managed to create paths that have successfully established the harmony and balance between tradition and innovation. Even then, there are a number of buildings that you can not miss in this area, such as Palazzo Bocconi, Palazzo Bovara, Villa Mozart or even the Palazzo Serbelloni.
In the midst of many other attractions in Porta Venezia, there are a few more that stand out, such as Museo Di Storia Naturale or Villa Necchi Campiglio or Casa Boschi Di Stefano, which you can also see and enjoy during the Milan Design Week.
You might also like
Tribute to Leonardo Da Vinci at Milan Design Week 2019
The Best Places For Aperitivo In Milan
Three designs to see at iSaloni 2019