Galea Armchair: A Guide to Luxury Seating – Choosing furniture and upholstery for your home can be difficult, especially when it comes to expensive items. When it's time to select the ideal piece, luxury armchairs provide a special set of difficulties. In this article by LUXXU Blog, we will dive deep into these challenges and explain why LUXXU's Galea Armchair is your best choice!
---
See also: Luxury On Demand: Ready To Ship Items For Spring

---
Galea Armchair
A Guide to Luxury Seating
The Importance of Comfort and Quality
One of the biggest challenges of choosing a luxury armchair is finding a piece that's both comfortable and high-quality. While luxurious materials and unique designs are important, the primary function of an armchair is to provide a comfortable seating experience. It's essential to choose a piece that offers the right balance of style and comfort.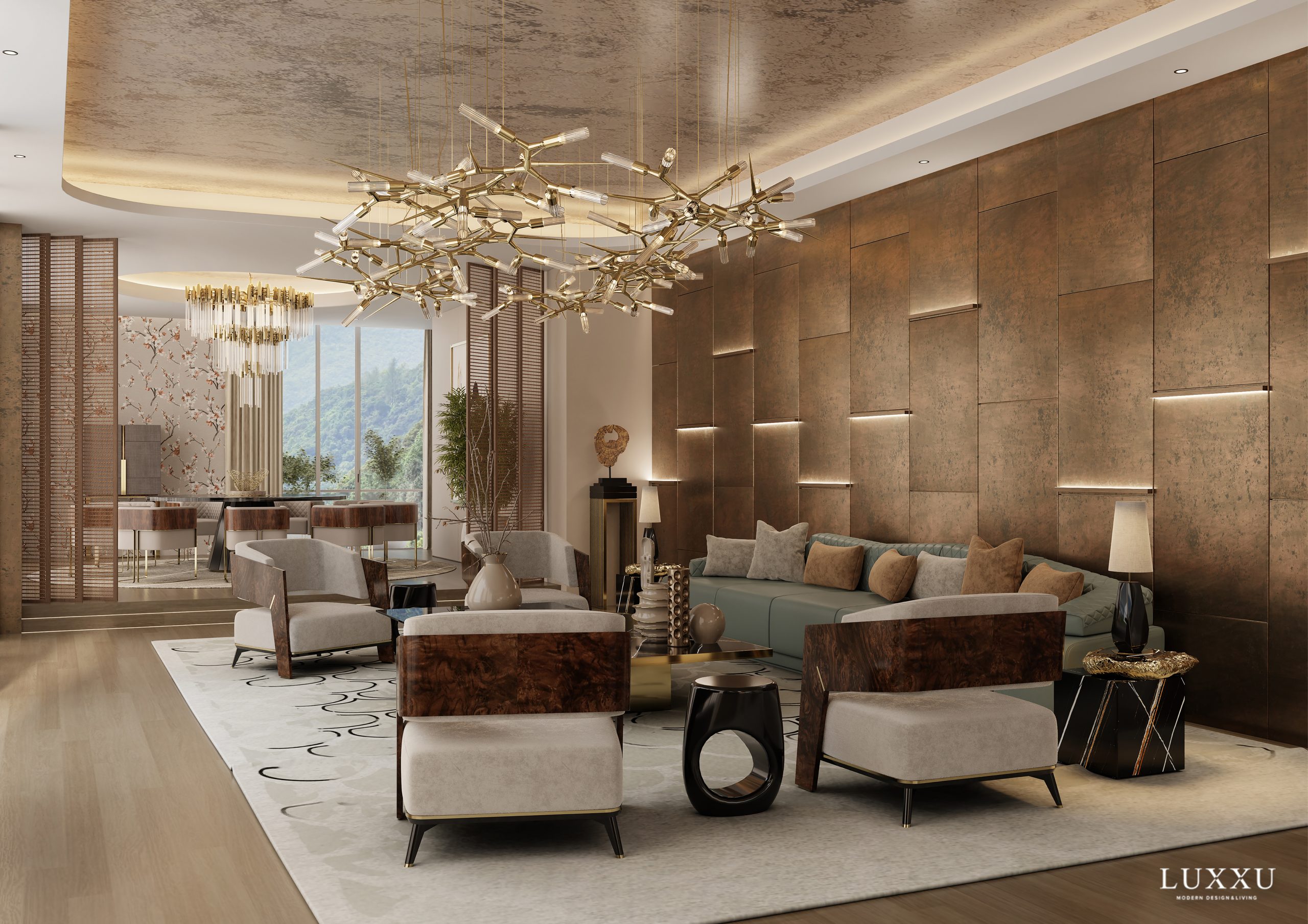 Another challenge in choosing a luxury armchair is finding a piece that matches your style and home decor. With so many options available, it can be challenging to find an armchair that complements the existing style of your home.
Purchasing a luxury armchair is a substantial investment, and it's crucial to select a piece that is worth the cost. The ideal luxury armchair should be crafted from top-quality materials, exhibit exceptional artistry, and provide incomparable comfort and style.
---
See also: New Era Set In Stone
---
Meet The Galea Armchair
The Galea Armchair by LUXXU is an excellent example of a luxury armchair that meets all of these requirements. This stunning piece is crafted from the finest materials, including brass, velvet, and leather. The armchair's frame is made from polished brass, which is both durable and elegant.
Get the look:
The seat and back are upholstered in soft velvet, providing a luxurious and comfortable seating experience. The armrests are covered in fine leather, adding a touch of sophistication to the design.
---
See also: Modern Hotel Lobby Solutions By LUXXU 
---
The Galea Armchair by LUXXU is a versatile piece that's sure to fit in with a wide range of home decor styles. Its bold and elegant design adds a touch of glamour to any room. The armchair is available to be customized as LUXXU offers a wide range of colours and materials, making sure it will suit your taste.
The armchair's size and shape make it perfect for both large and small living spaces, as it adds a touch of luxury without overpowering the room. LUXXU's Galea is an excellent investment piece that's sure to stand the test of time. The armchair is handcrafted from the finest materials and features exquisite attention to detail, with an elegant design and unparalleled comfort making it a true work of art.
---
See also: LUXXU Home Master Catalogue
---
If you enjoyed this article regarding 

Galea Armchair: A Guide to Luxury Seating

 then make sure to check out our socials to find news, inspirations, and more interior design ideas: Pinterest | Facebook | Instagram.