12 Famous Celebrities Who Have Dabbled in the Art of Interior Design

 ⇒ Discover which superstars have actually made a name for themselves in the industry.

Over the last few decades, celebrities have expanded their careers to other industries and the interior design sector is among their favorites. Many have already released numerous furniture and home decor collections that are a valuable contribution. In today's article, we have gathered a selection of 12 famous celebrities who have dabbled in the art of designing and some actually own an interior design business.
⇒ Related Article: Golden Globes – The Most Exciting Looks Seen on the Red Carpet ⇐
Catherine Zeta-Jones
Zeta-Jones is also no stranger to interior design as a couple of years ago, she released a home decor line of bedding and home textiles on QVC entitled Casa Zeta-Jones. The collection features an ultra-feminine touch and clever lines.
Cindy Crawford
One of the true passions of the legendary supermodel is interior design. Since 2005, she has developed her own furniture business and when designing a space, she has one main rule which is to take into consideration the history of that specific home. In addition, Crawford has also participated in many design campaigns with luxury brands like Consentino.
Diane Keaton
The renowned actress has been in touch with the interior design industry for quite some time now. She has already released a tabletop collection, she owned a Frank Lloyd Wright property and lastly, she has also published three design-oriented books, including one regarding design inspirations found on Pinterest, which actually helped Keaton decorate her own place.
DJ Khaled
The DJ/record producer/songwriter actually has his own furniture line called "We the Best Home". The collection is a part of the Goldition family a dedicated group of designers and creators that conceive unique furniture designs, artwork and lifestyle products. In regards to style, it highlights a more maximalist and glamorous style and each piece makes quite a bold statement, taking the standard of living to new heights.
Drew Barrymore
While Barrymore owns a natural beauty company, in 2016, she launched a home decor collection for Shutterfly. The line consists of 13 pieces that include bedding, throw pillows and decorative objects, best suited for bedrooms. The actress/director describes this collection as personal, comfortable and inviting.
Eva Longoria
In 2015, Longoria launched a home decor collection for JCPenney. The most exceptional features of the collection were undoubtedly the Mediterranean-inspired bedding, which is still rather famous five years later.
Gwyneth Paltrow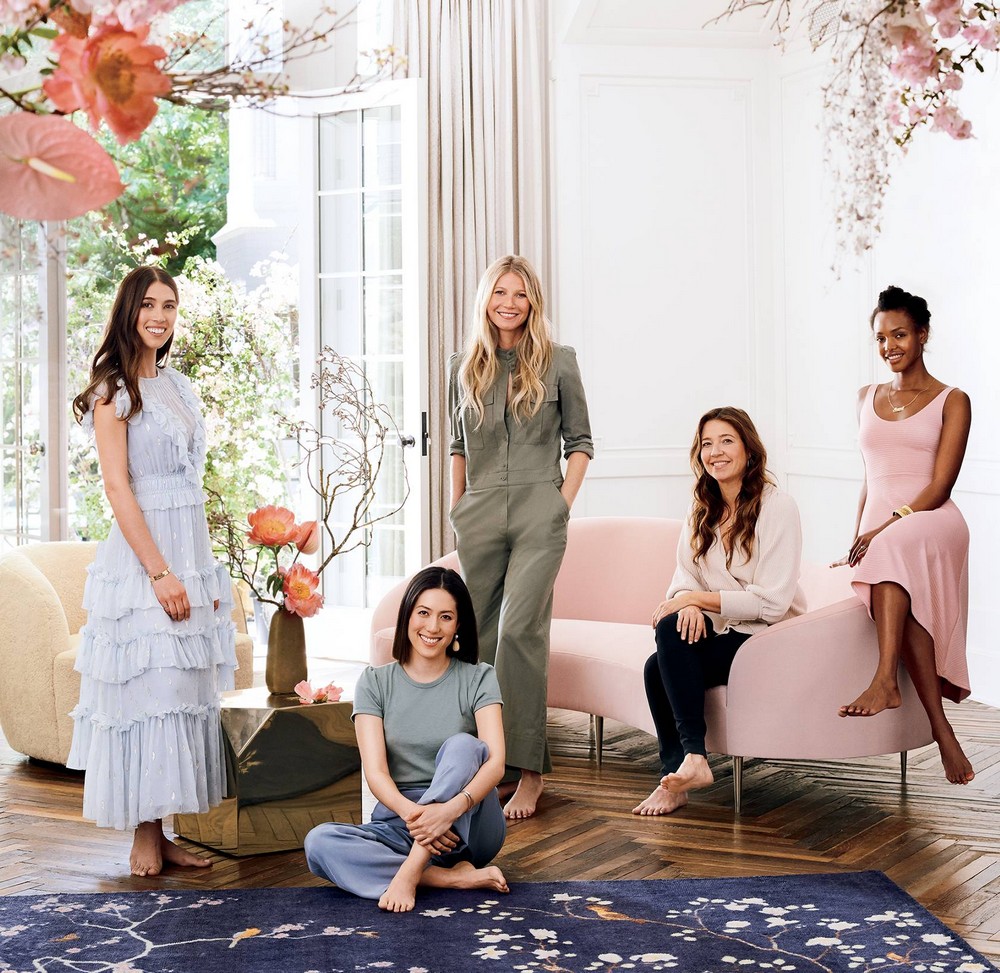 In 2008, Paltrow founded a lifestyle and wellness company called Goop. Paltrow has already released many lines, however, one of the most stunning ones was her collaboration with CB2 in a luxury decor collection that merges elegance and functionality like no other. The collection follows a contemporary and eclectic style.
Iman
Besides having numerous apparel and cosmetic lines, the former supermodel actually has her own company, specialized mostly on globally influenced home fabrics that make quite a statement in the home decor industry.
Kanye West
Not only has Kanye West released his own line of sneakers but he also collaborated with Alex Vervoordt to create a collection of office furniture. Furthermore, the musician has plans to open an architecture school which will be called Yeezy Home.
Kate Moss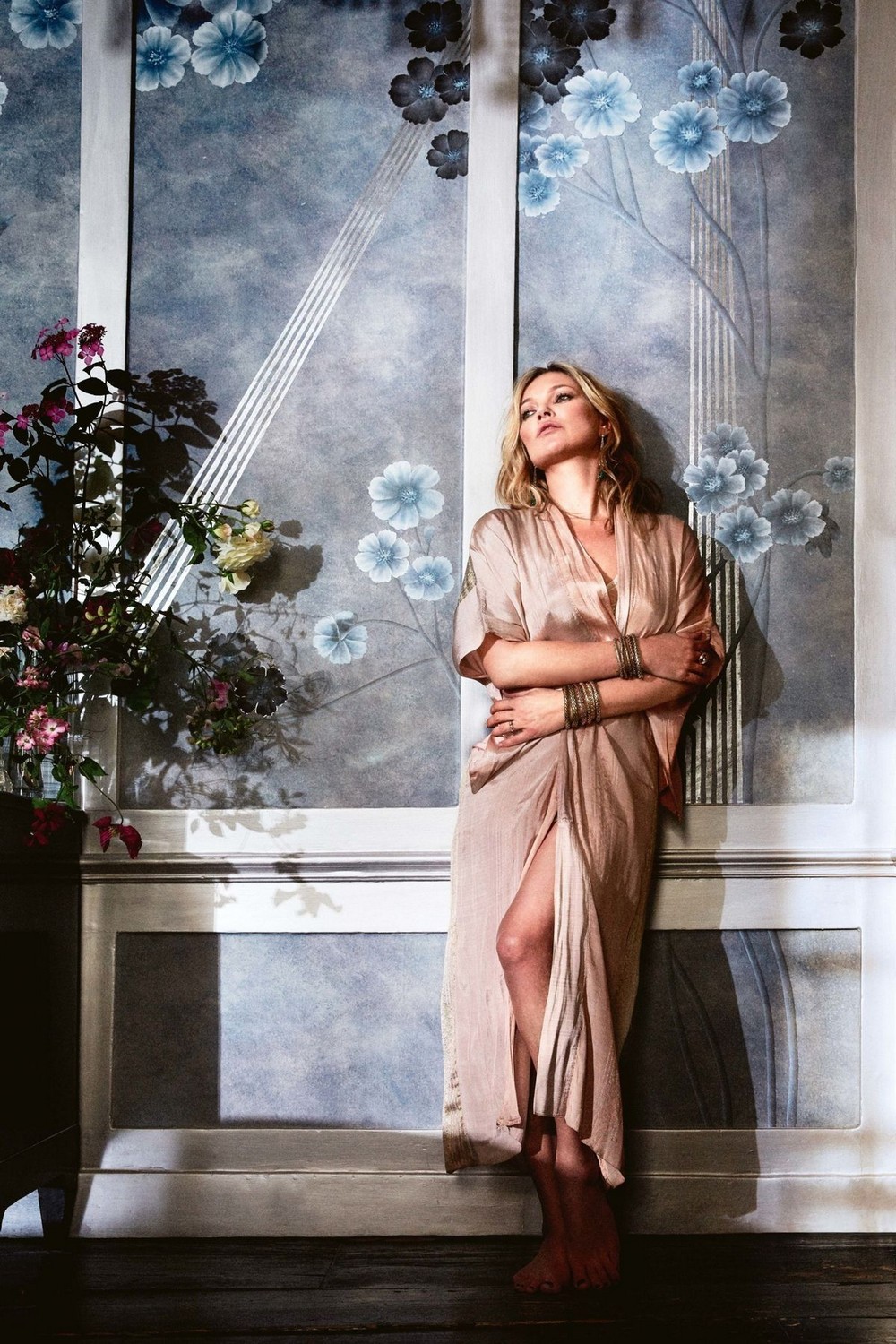 The iconic model has also left her mark in the interior design industry by creating a wonderful collaboration with luxury brand de Gournay to create her very own bathroom wallpaper design. This collection highlights intricate flower motifs, shards of light hand-gilded in sterling silver metal leaf and an extraordinary dusk hue, all of which grant a glamorous feel to any bathroom setting.
Lenny Kravitz
Owning his own design firm, the highly celebrated artist has decorated the interior of high-end design projects such as the 75 Kenmare in New-York City, the Instrumental Home with Marmol Radziners and a collection with CB2, consisting of lighting, furniture, and accessories.
Reese Witherspoon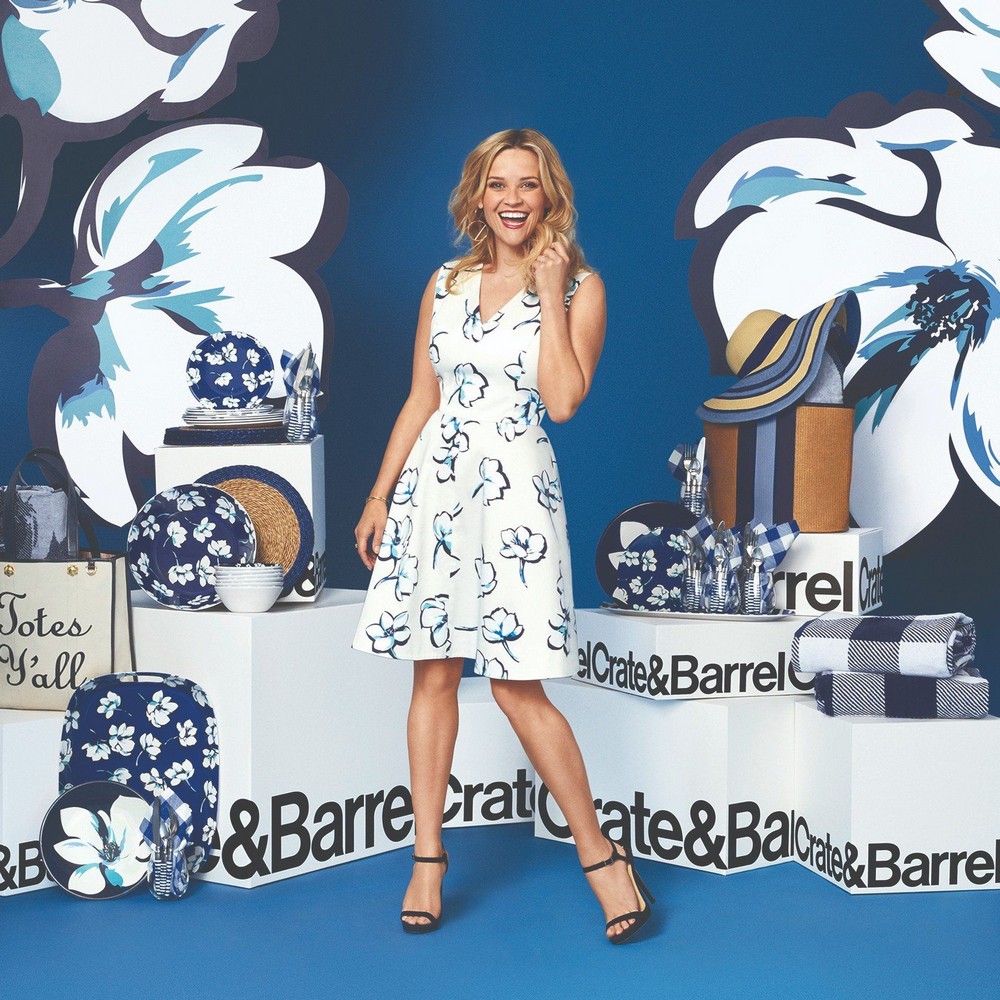 While the award-winning actress had already produced a clothing line, she also dipped her toes in the interior design industry by collaborating with Crate & Barrell on a Southern-inspired home goods collection.
⇒ See Also: Mercedes-Benz Introduces New Concept Car Inspired by the Avatar Film⇐
If you enjoyed this article about famous celebrities that have worked on the interior design sector, then make sure to check out our socials to find more interior design trends and ideas:   Pinterest | Facebook | Instagram.