Fall Home Décor Ideas – Gather inspiration and create your own cozy space ready for all the days will be staying at home in the upcoming months!

Transitioning a home into the fall season might be quite a challenge! During this time of the year, stores are filled with either Halloween or Christmas décor, which comes as a challenge for those who go for simpler decor choices.
Decorating for Fall, and even Winter, it's all about making your interiors cozy, appealing and overall a sanctuary, as you're prone to spend more time indoors. It's all about experimenting and expressing your style!
Tip #1 – Think Beyond Seasonal Décor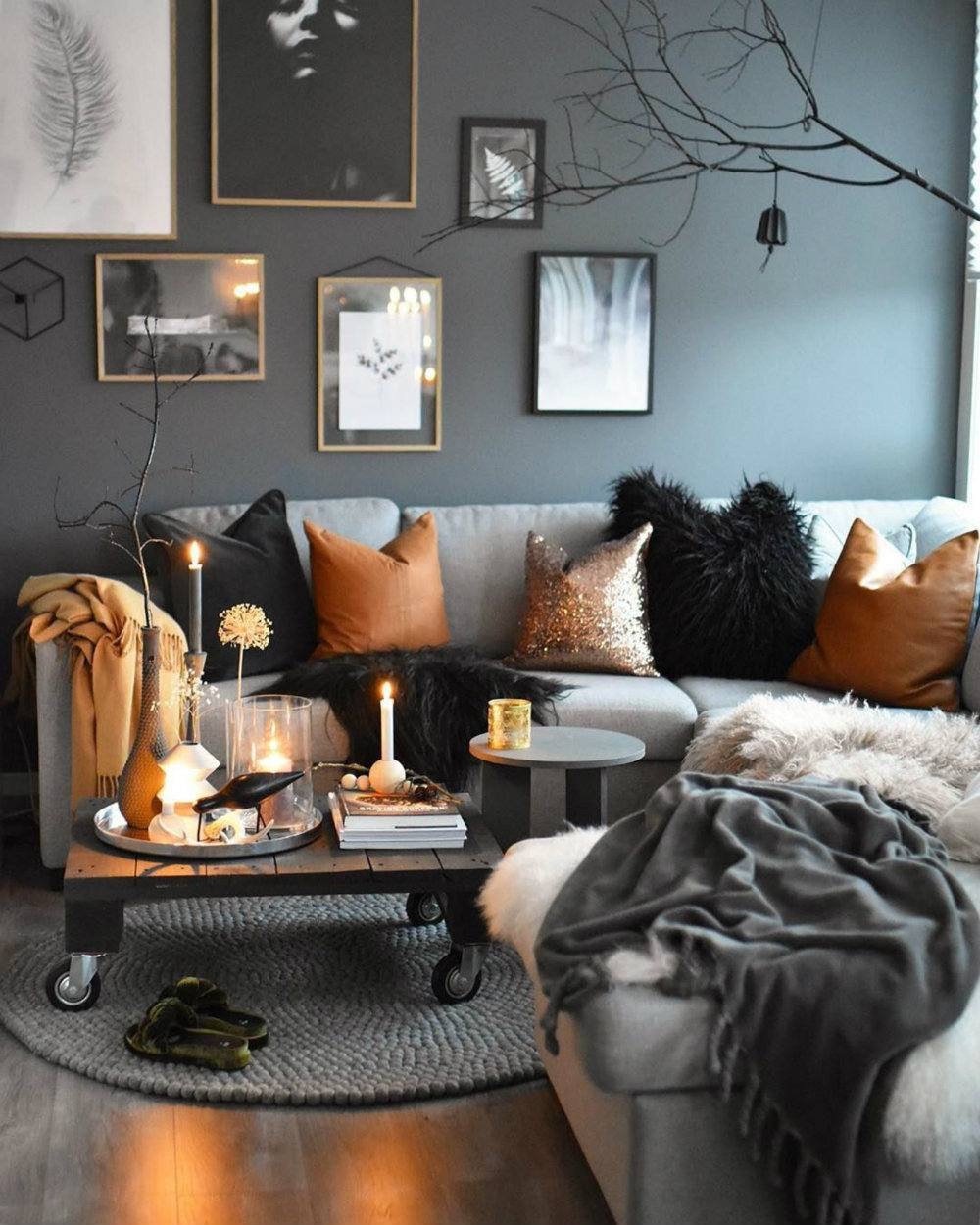 Heather Fujikawa defends we shouldn't exclusively look for seasonal home decor, but rather look for interesting pieces, for example, candles, vases, art, pillows and so on. These items work all around the year and are perfect for adding texture to any interior. If you're a fan of seasonal décor try mixing it with the non-seasonal decor pieces.
Tip #2 – Pumpkins!
Pumpkins are one of the best ways to bring a Fall vibe into your home without changing much. Whether these are the traditional orange ones or colorful fake ones it's up to you. Placing them by a vase, a window, a mantel or on the porch are all great ideas!
Tip #3 – Orange Accents
Orange is the color of the season and so it makes a lot of sense to chose this color when decorating a home for Fall. The size of the dose is totally up to you and you can choose from a beautiful flower arrangement to pillows or even an orange velvet sofa.
Tip #4 – Flowers
Flowers and natural elements are a great choice for decorating during the season! Either flower arrangements, greenery or dried plants make great additions to any home décor, making it feel even cozier. For the color of the plants  – dark greens, purples, deep reds and oranges.
Tip #5 – Cozy
Speaking of making it cozier, one of the best ways to do so is to bring cozy elements into the mix. Think fluffy pillows, scented candles, textured throws, and soft fabrics. Everything that falls into the category of a perfect rainy afternoon in, can be incorporated into your home for Fall!
Do you have any other Fall Home Décor Ideas? Let us know!
Follow us on Instagram to stay updated on all our latest news.
You Might Also Like
Celebrity Homes: Instagram's Founder Lake Tahoe Retreat
Outdoor Fireplace Design Ideas