Fabulous Entryway Ideas –> Whether it's a house or an apartment with a nook by the door, your home's entry is the first thing visitors see when they step inside , so you should make it a good one. Today, we bring you some inspiring ideas to decorate your entryway or hall.

Home's Centrepiece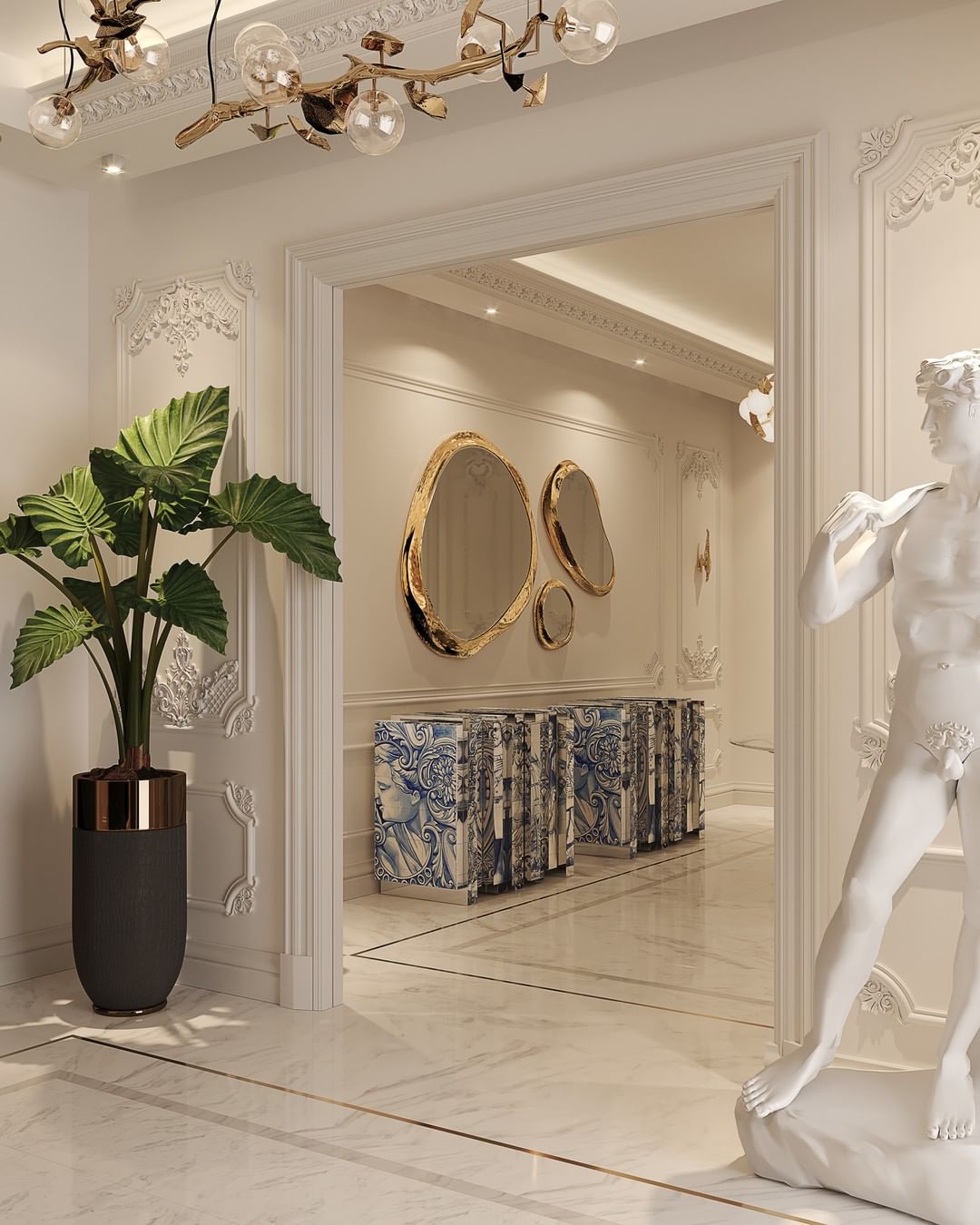 A perfect hall full of Portuguese culture. Portugal has adopted them like no other country has and in order to honor the Portuguese hand painted tiles, Boca do Lobo created Heritage Sideboard. This piece presents a different number of layers, where each one tells a different story. The perfect piece for your luxury hall.
The true meaning of a perfect hall, this welcoming area is so simple and modern at the same time, it will be on top of everyone's mind. With a perfect cabinet, like the Lapiaz Cabinet, this entrance becomes elegant and classic.
See Also: The Best Furniture for Hospitality Projects at EquipHotel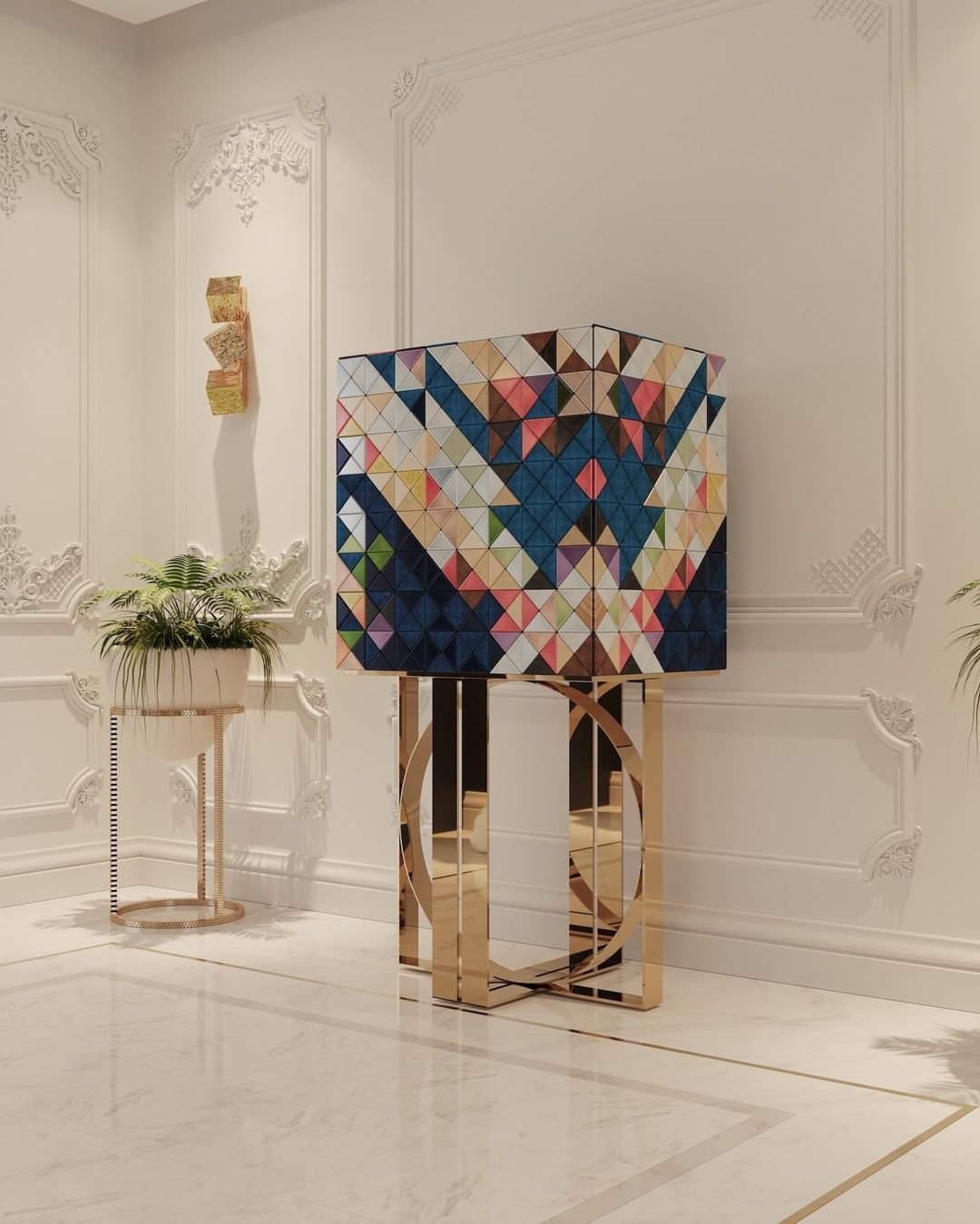 Pixel luxury bar cabinet is a unique console that features remarkable detailing and style. Its beautiful lines make it appropriate in any modern home decor and in any room setting.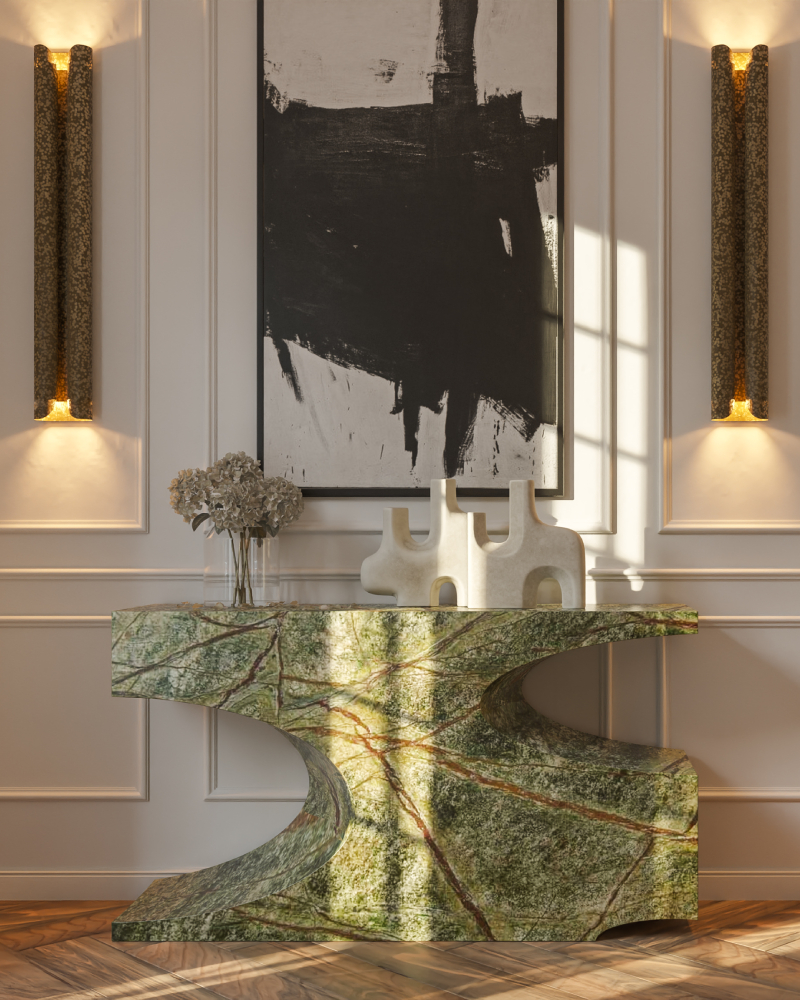 Mid-Century inspired, the stunning BRYCE II Console is channelling the perfect naturalistic elements to completely transform your home with a contemporary home design. Colors ranging from greens to earth tones, and accompanied by two VELLUM XL Wall Lights, your hallway will surely feel like a retreat in the wilderness.
Impress your guests with this absolutely majestic entryway, counting with the hand-painted ARDARA II Console as the eye-turner, combined with the black lacquered HELIOS mirror. In contrast, we can see the gold custom made NAICCA suspension light and the AURUM XL Wall Lights and to complete this set are the velvet brown-toned NANOOK Dining Chairs.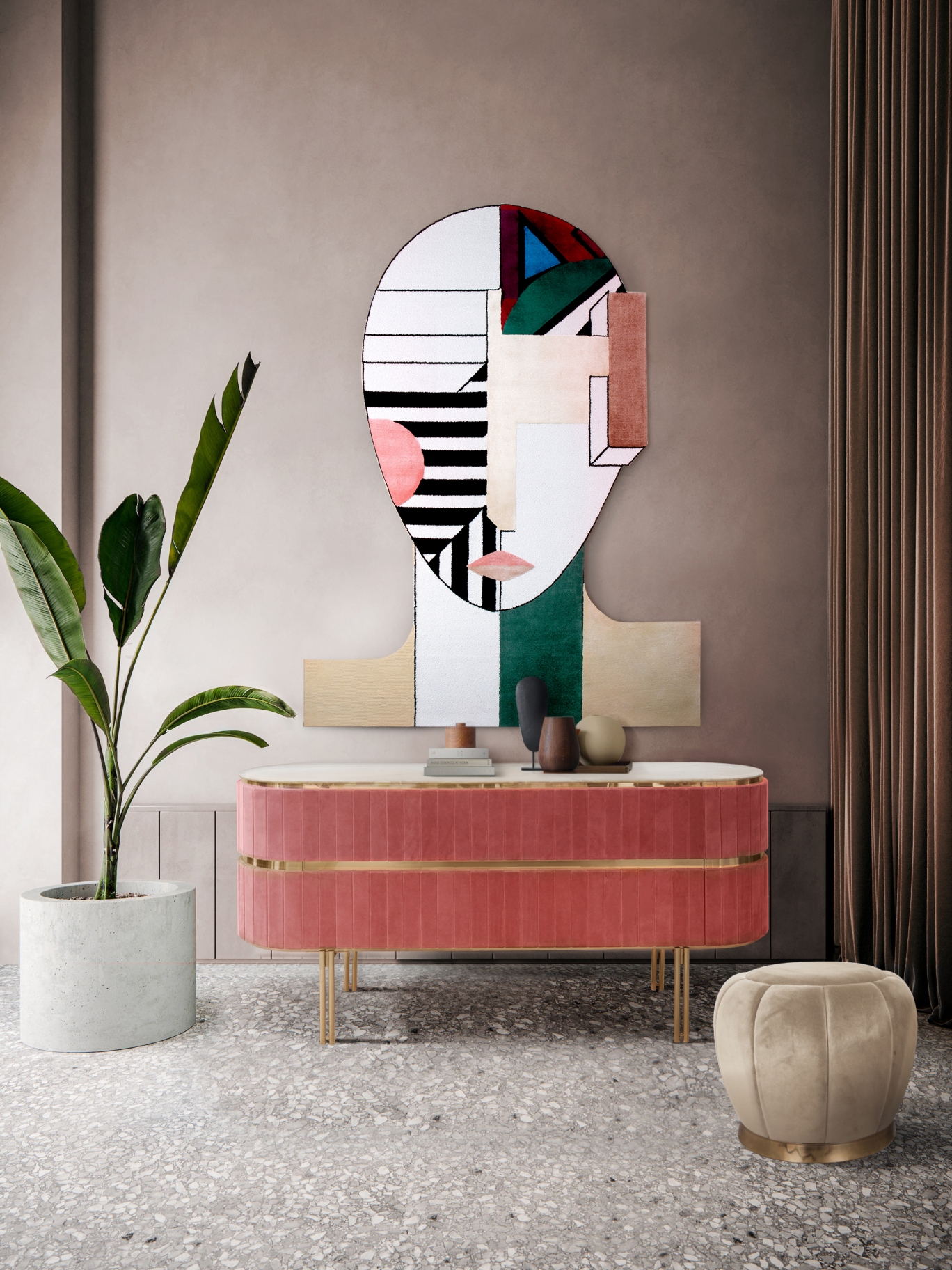 The hallway is one of the main parts of the house that demands a special attention regarding the floor decoration. An exclusive piece brings that much-needed softness and that is exactly what you need for this type of ambiance and the Oscar Rug is characterized by its uniqueness and high quality.
Editor´s Choice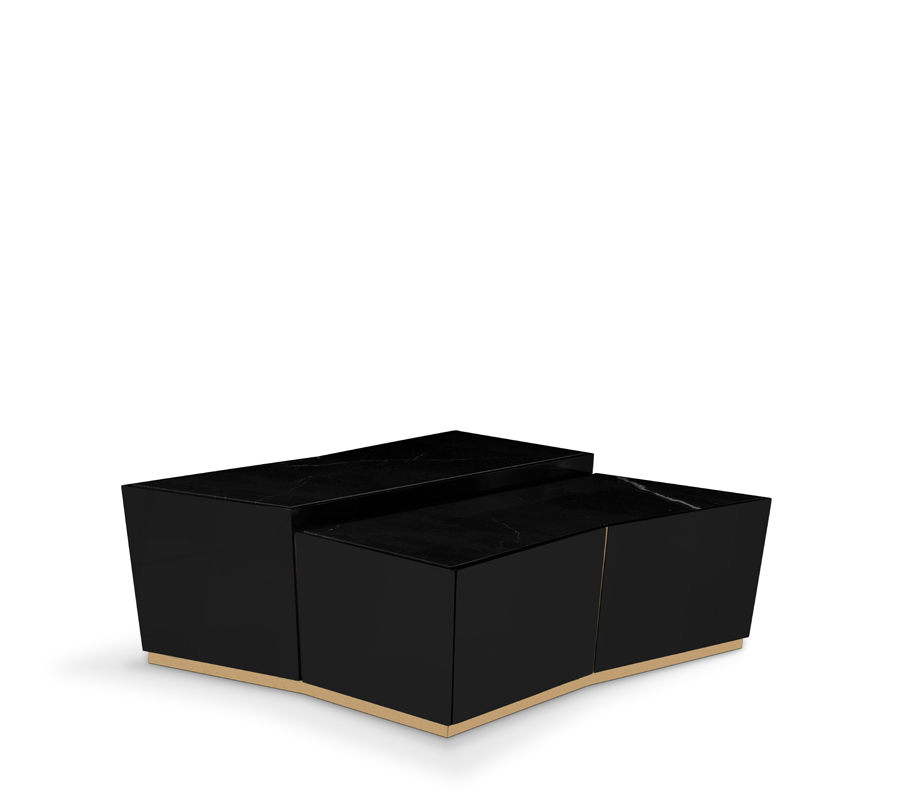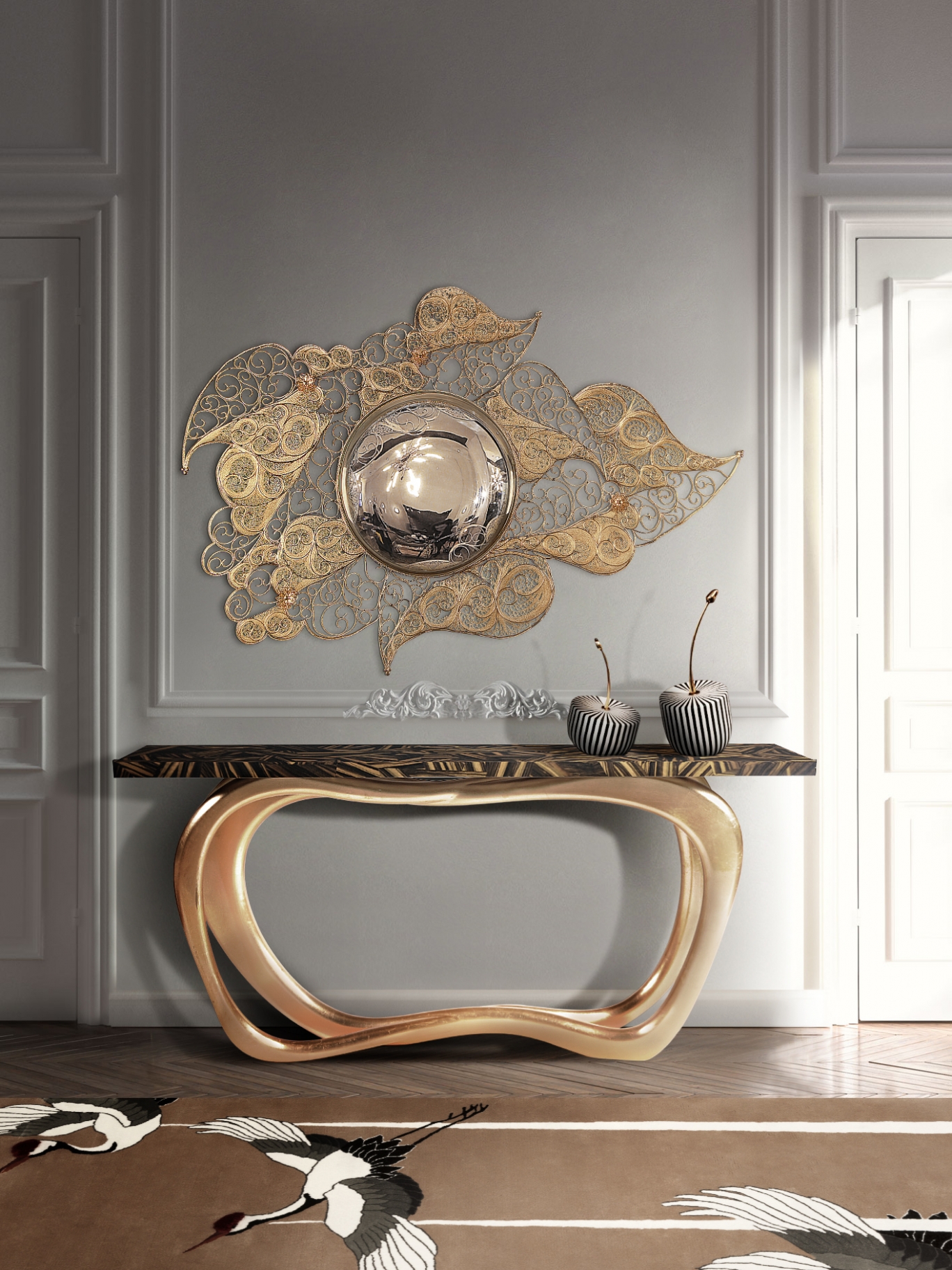 The most eye-catching hallways always require elements that are just as impressive. With that being said, few floor décor items are more impressive than the Heron Rug with its exquisite design and an all-pink style that will surely take your breath away.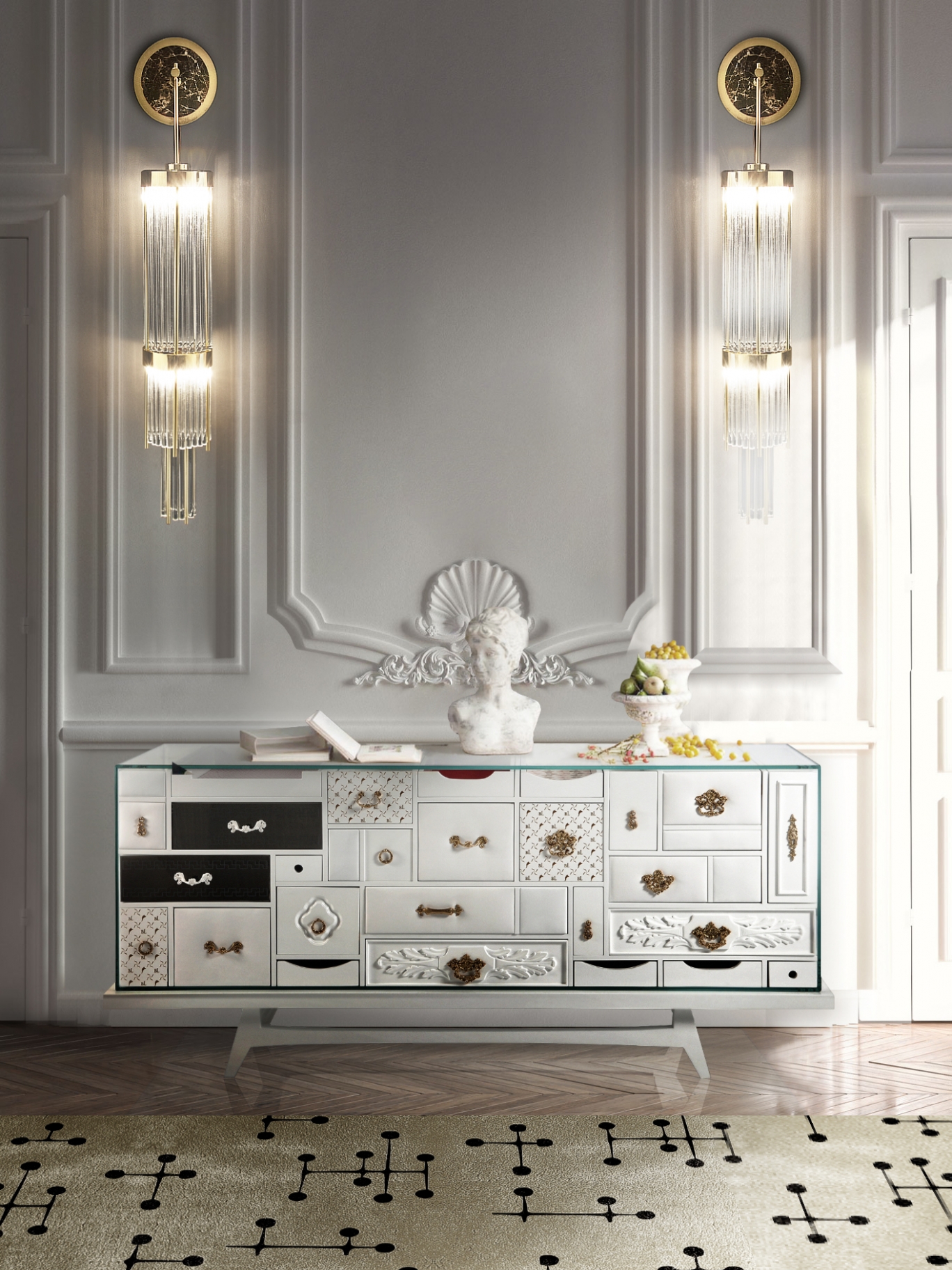 Enhance your unique and sophisticated hallway with the lovely and minimalistic Umlaza Rug, in grey tones and made in natural wool and botanical silk this piece will leave a unique and special impression on every guest.
See also: Closet Décor – Dress In Excellence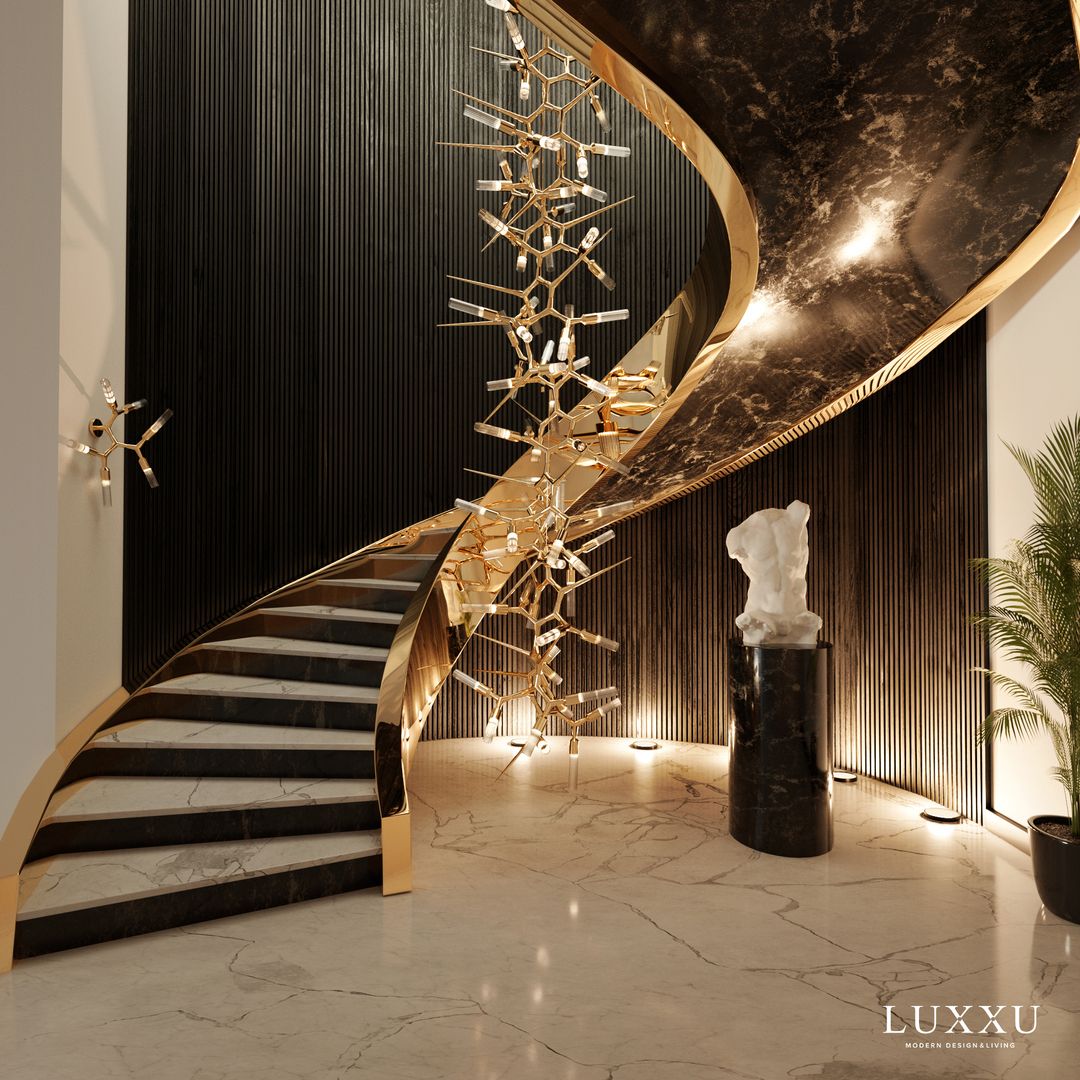 The foyer is the first impression you present of your home design. So it's better to upgrade your entrance to make your house more inviting and stylish. The Shard Chandelier by Luxxu is the perfect lighting fixture for an impressive entryway since its unique design will dazzle the guests.
Editor's Choice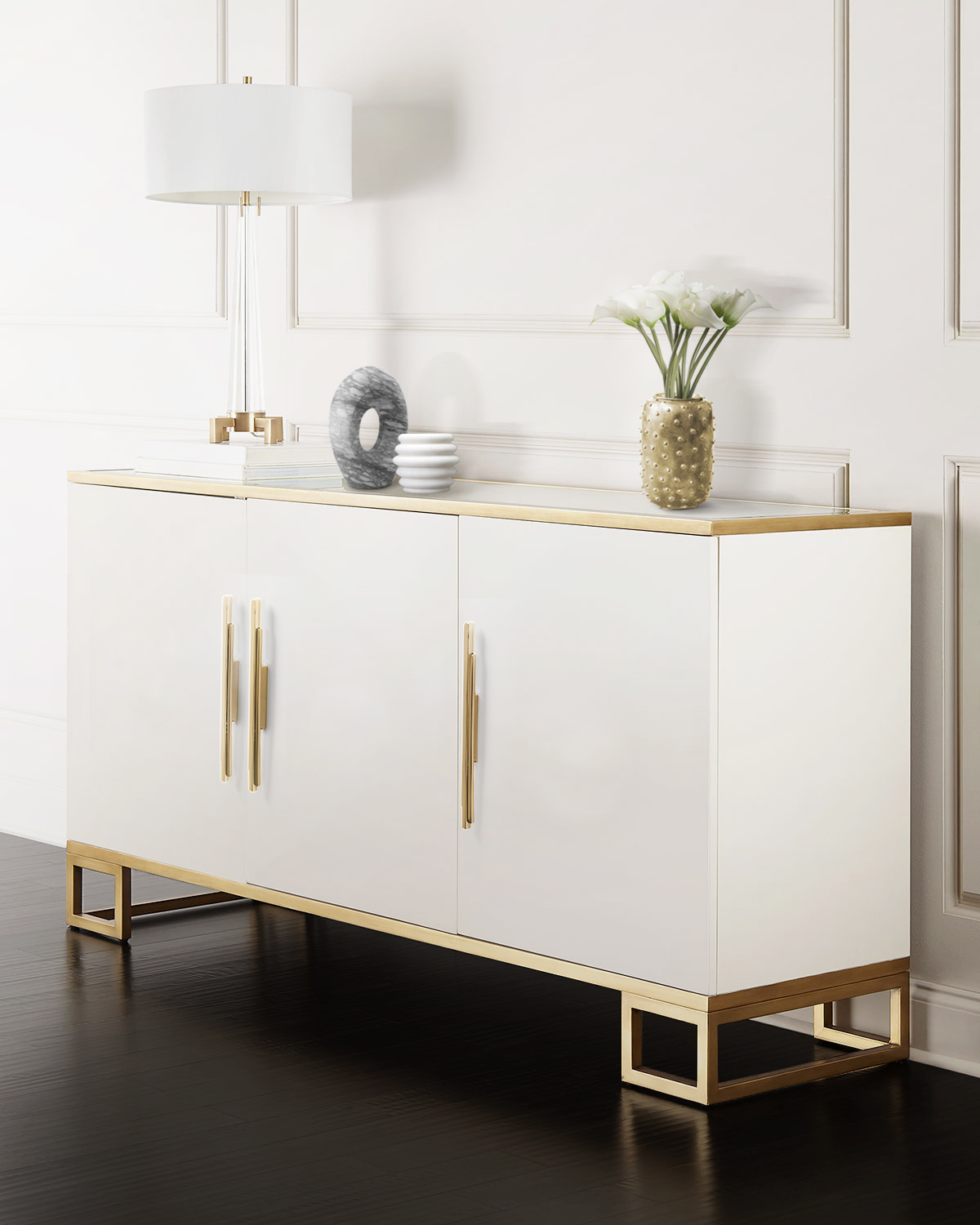 A luxury and modern house finds its beauty in detail. You can upgrade your furniture with decorative hardware, making it more elegant and sophisticated. The Skyline Cabinet Handle by Pullcast will elevate your home style and make any sideboard or console richer due to its timeless design.
See also: Where To Shop – The Best Luxury Showrooms In Basel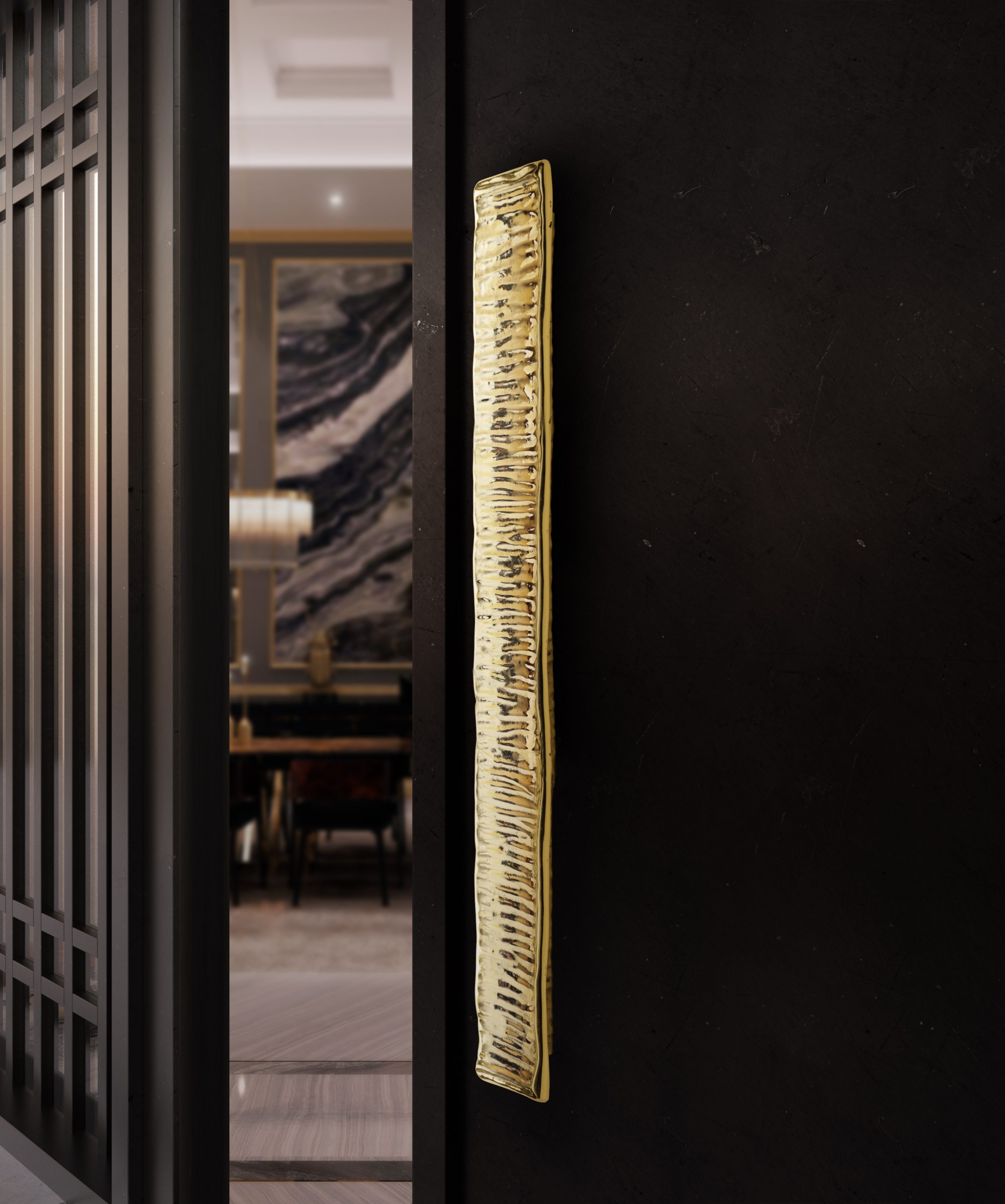 The decoration of a door, particularly the entryway, should not be neglected. The Baruka door handle will make a powerful statement and will elevate the environment with its daring design.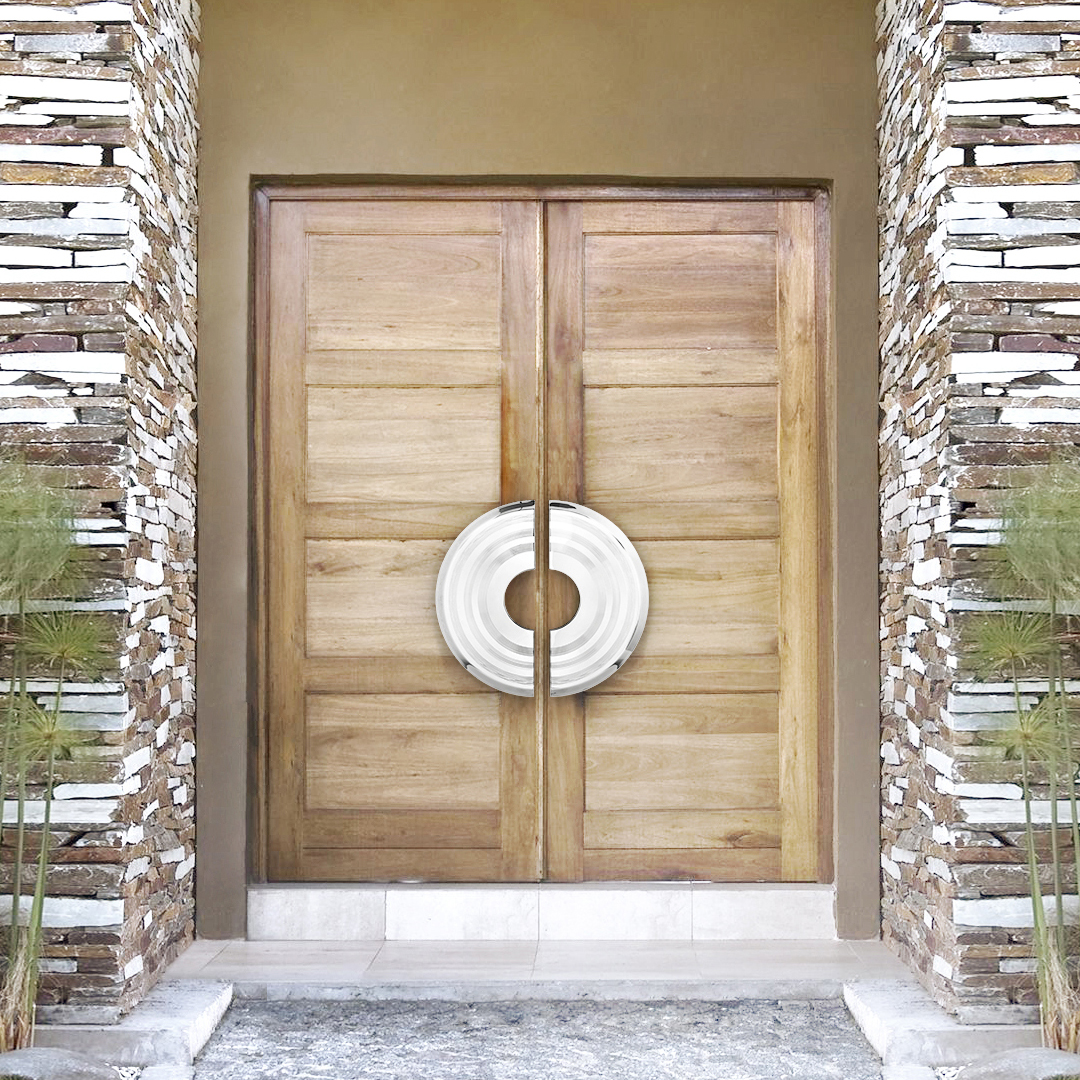 The Limb is a one-of-a-kind hardware piece that is inspired by the beauty of the branches and is driven by natural cycles. The jewelry lovers will be passionate about this piece that combines nature and design and will adorn any entryway beautifully.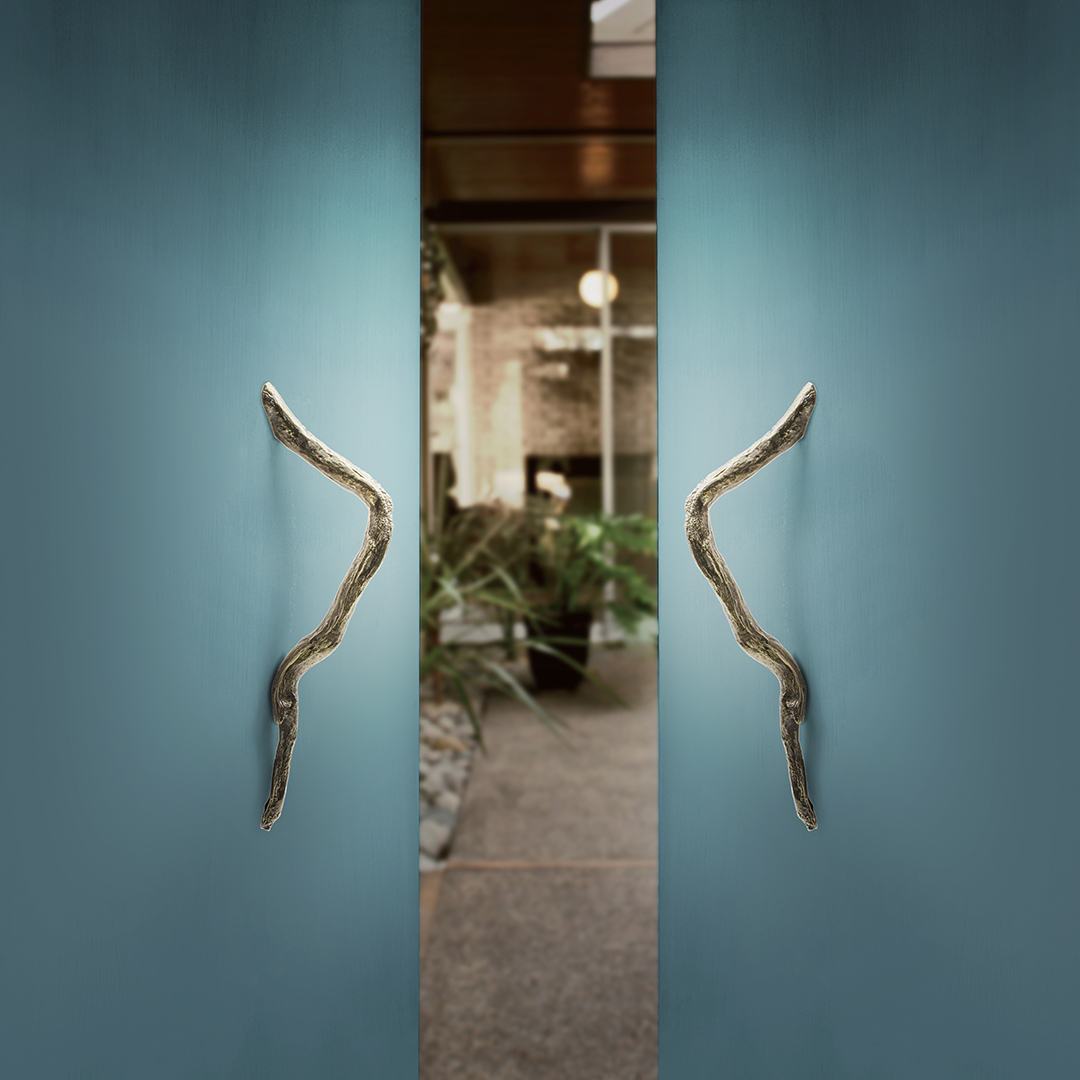 Make the ordinary, extraordinary with just a door pull. The Hendrix door pull by Pullcast adds a modern aesthetic to your entryway.
See also: Marvel At This Exclusive Miami Property By Luxxu
If you enjoyed this article regarding Fabulous Entryway Ideas then make sure to check out our socials to find news, inspirations, and more interior design ideas: Pinterest | Facebook | Instagram.
< ?php get_footer(); ?>