Exquisite Decor Ideas For Every Room In Your Property => Without masterful creativity as well as a love for interior design, no room can be brilliantly executed. Luxxu Blog understands the significance and necessity of exchanging alternative views and ambiances, thus in this article, we'll show you a collection of opulent ideas created and produced by some of the most luxurious interior decorating brands.
---
See also: Discover The Most Exquisite Room By Room Inspirations With Luxxu
---
Entryway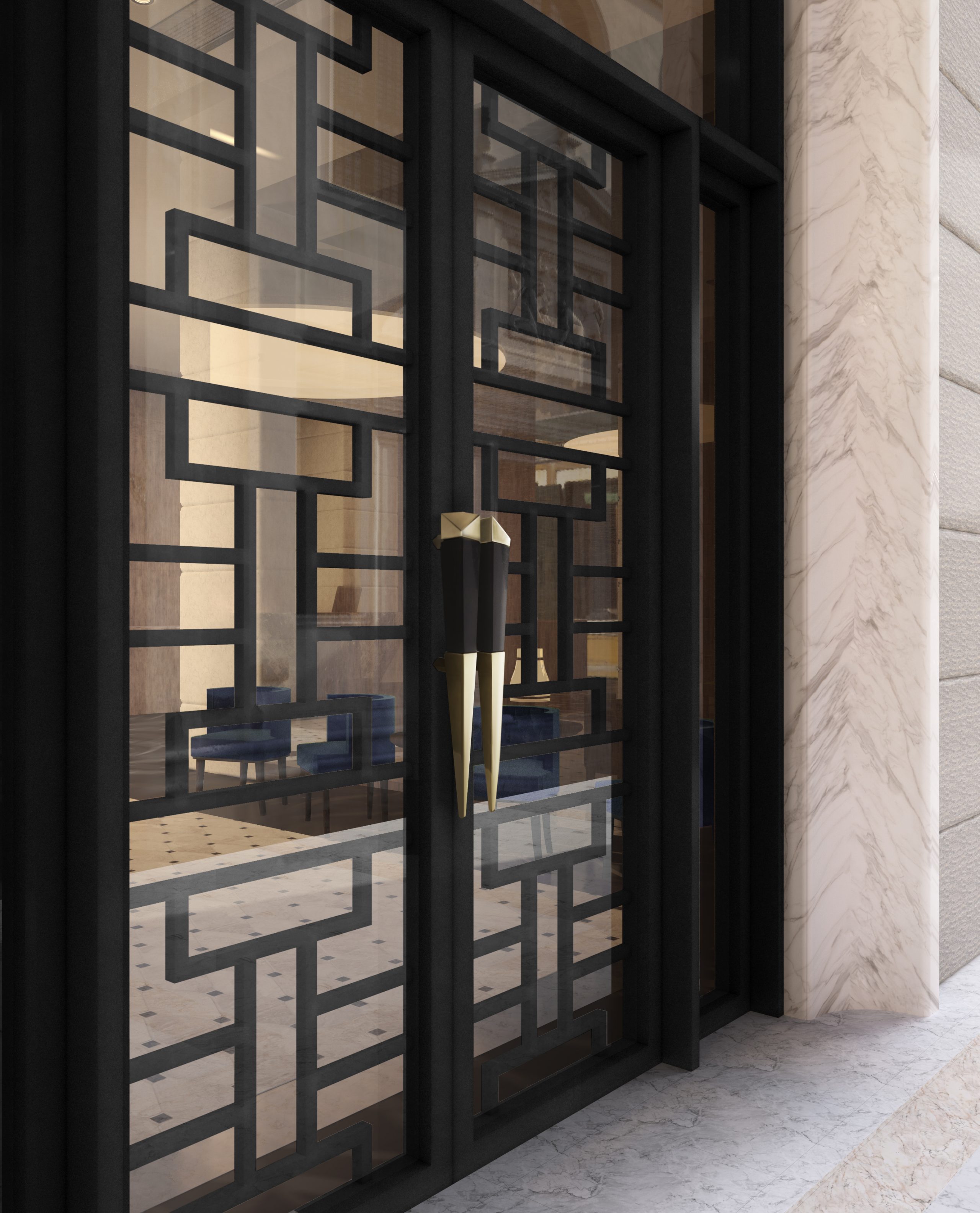 The entryway to any household is what will set the expectation for what you will find inside regarding the interior decoration. This entryway sets up everyone for a stunning and daring interior design with the Spear Door Pull, a true display of defiance and boldness.
A distinguished entryway must set itself apart from all others. The striking beauty of the Strelitzia Door Pull gives this ambiance a special look and a uniqueness that only the most luxurious hardware could transmit.
Although distinctive hardware is important for your entryway design, a statement piece will go a long way in assuring a must-see look and an everlasting impression. The Hendrix Door Pull has an absolutely masterful design that can catch the attention of even the most distracted individuals.
The combination of modern luxury and powerful tradition. The Roman Door Pull will guarantee you a strong historical presence composed of luxurious materials right at your entrance.
Living Room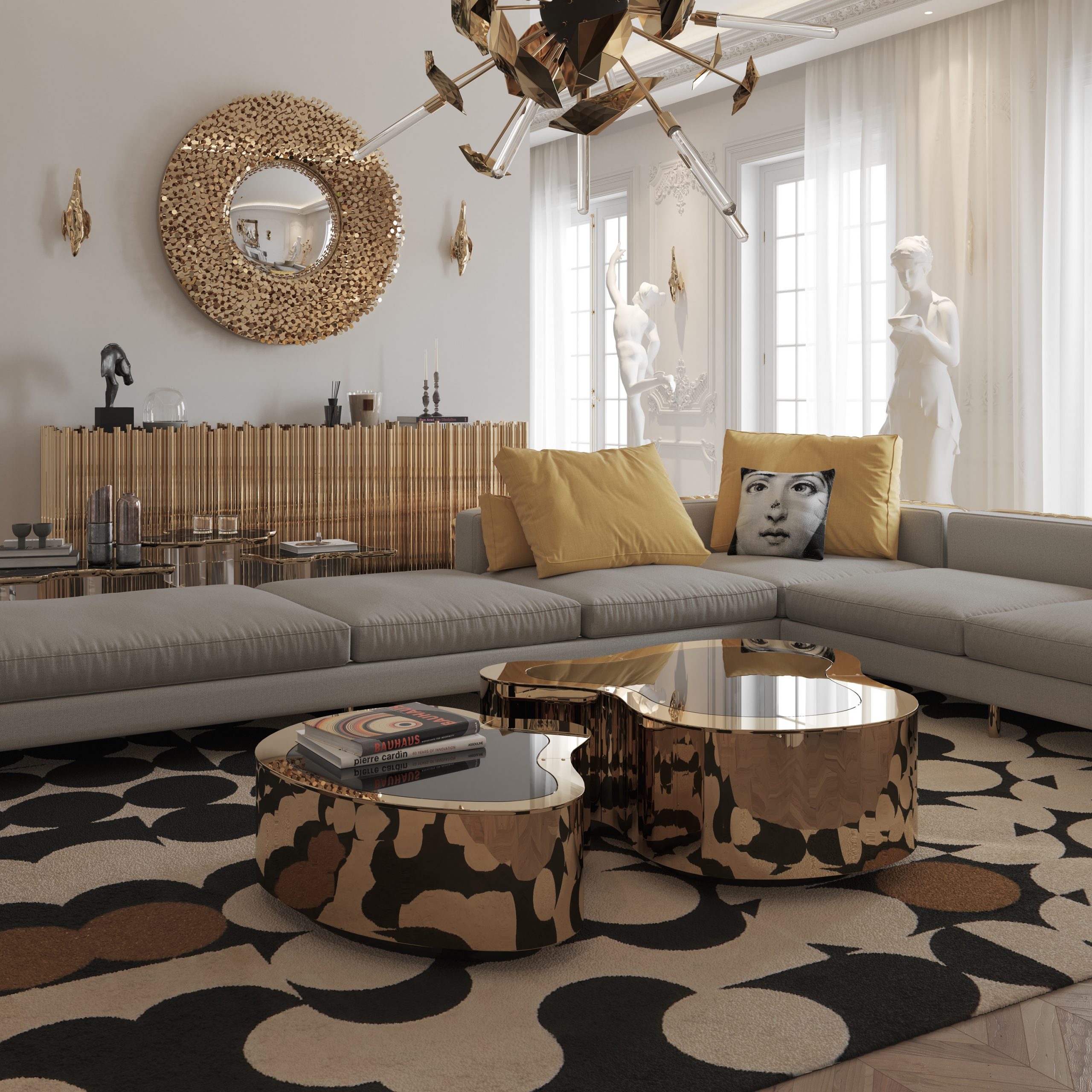 A modern sofa is a must-have piece for your living room design, it should be a statement piece that brings comfort alongside contemporary luxury. In addition, without a signature sofa, no living space is complete without mesmerizing lighting to highlight its finest details.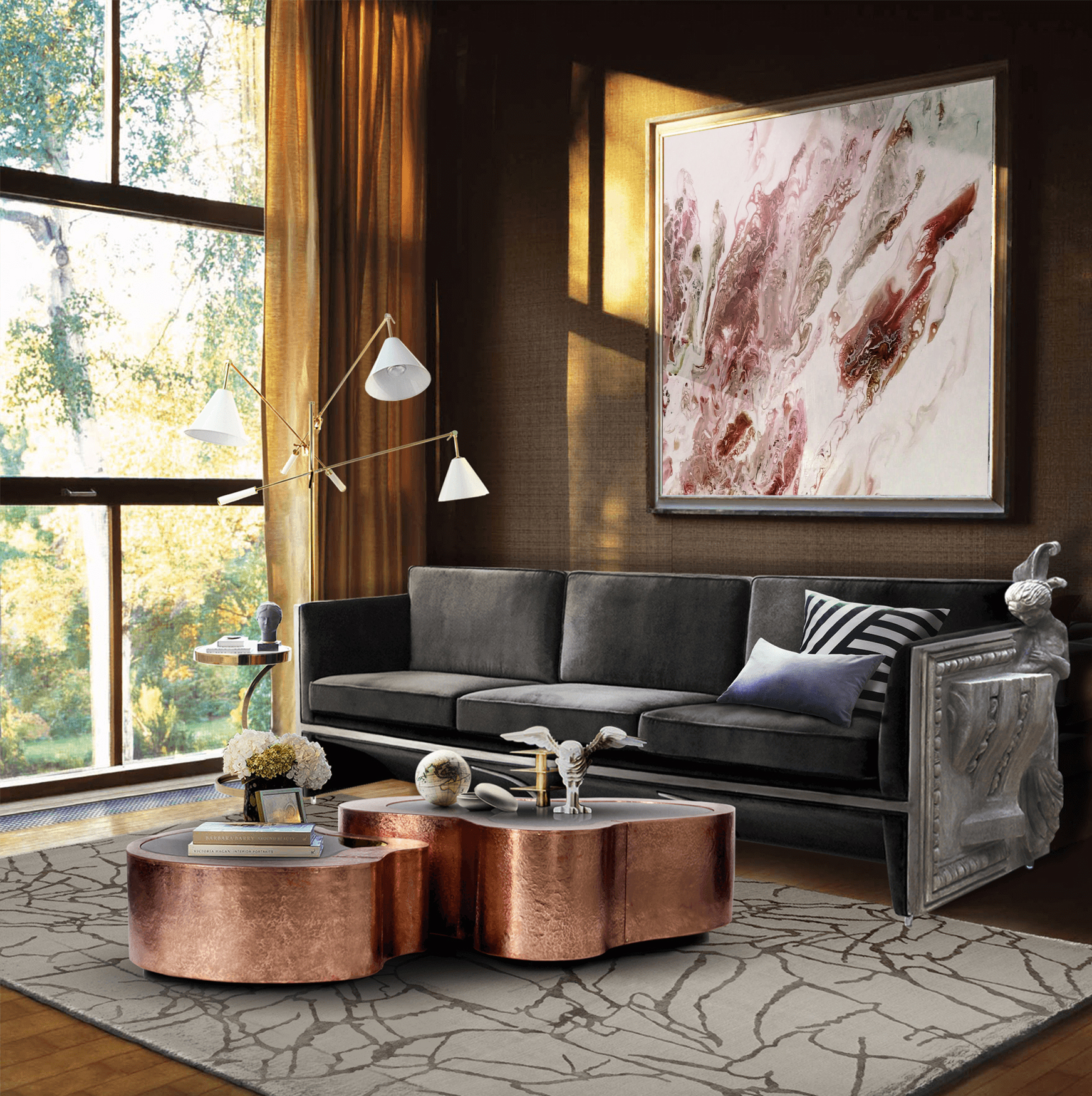 A living room is always a highly sought part of any house, therefore, the more elements you can bring to this space, the better. Bringing terrific painting to this area with a beautiful view will be a sensational manner to bring the purest forms of art right to your space.
A simple living room design may at times be the best choice for your interior décor. Selecting a few pieces that can be eye-catching and co-exist together simultaneously and harmoniously will guarantee a strong and positive first impression is made on your guests.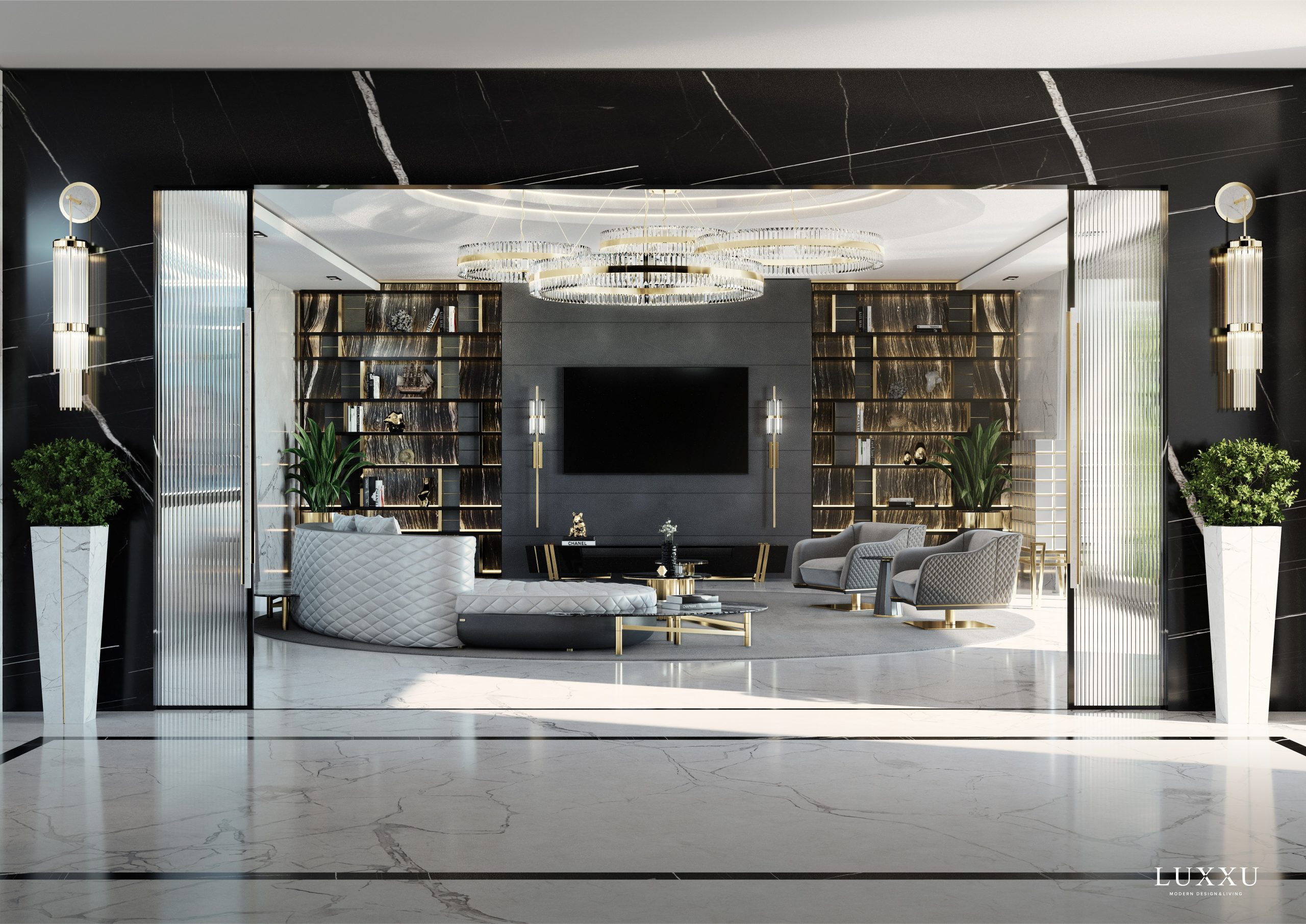 The true definition of a Luxxu living room with the utmost luxury and exquisiteness at every place where you may direct the slightest glimpse, even starting with the entrance to the living room itself where the Pharo II Wall Lamp paired with natural elements set up a seamless transition to this area.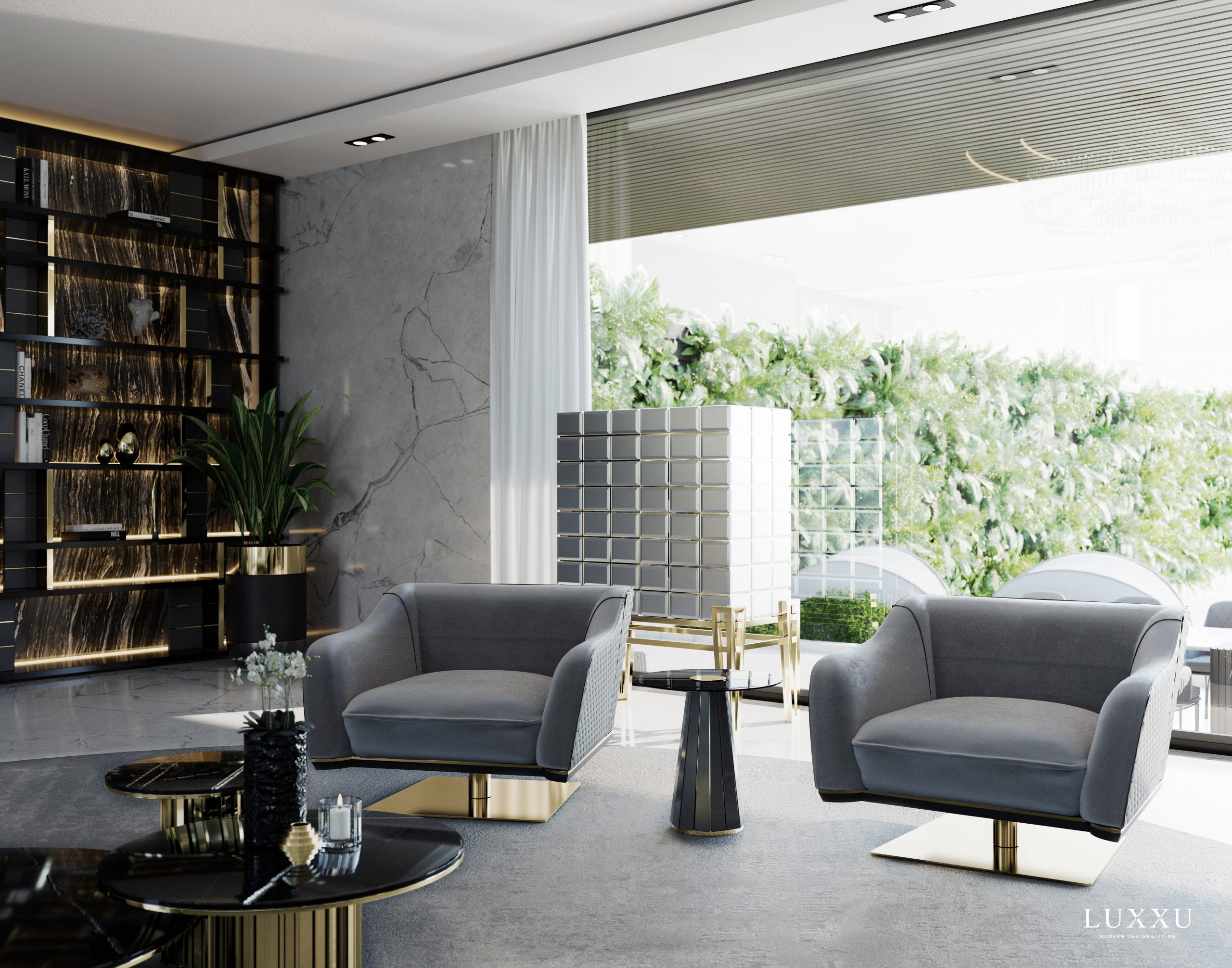 Of course, this living cannot have the wholesomeness and luxury you would demand without a comfortable and refined upholstery solution in the form of the Saboteur Swingle Single Sofa, a piece that is beautifully complemented by the Darian II Side Table.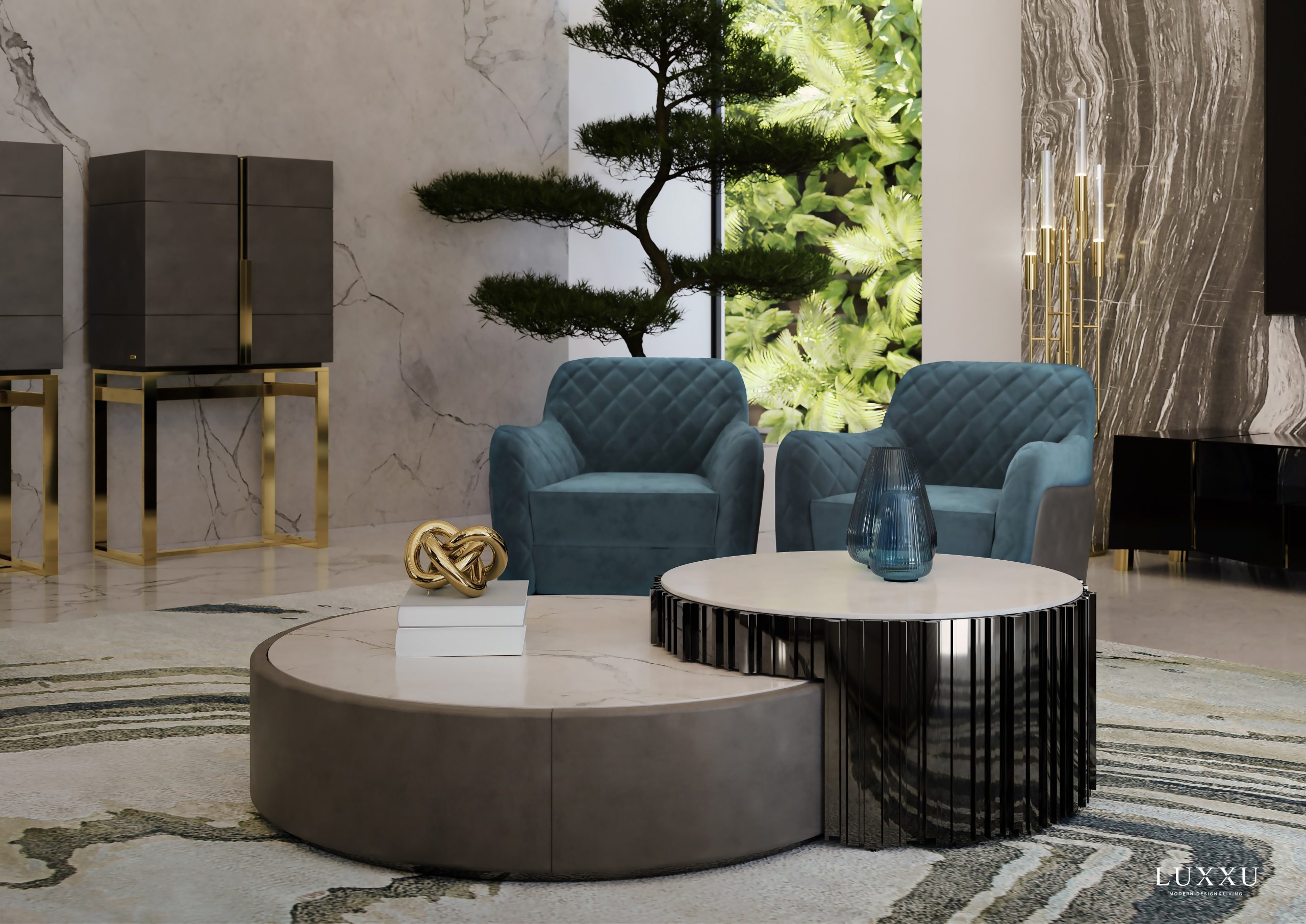 The secret to being able to integrate luxurious and eye-catching pieces in your living room design comes through careful space planning. The manner in which every item in this ambiance has its own strong presence is truly remarkable and as we can observe that the Empire Set I Center Table or the Lloyd Bar Cabinet ooze all of their glam magnificently.
---
See also: Charla Single Sofa
---
A majestic contemporary living room with a minimalist dash combined with subtle luxury. Every piece in this ambiance perfectly blends with the wooden elements that constitute the architecture of this space with the McQueen Floor Lamp bringing an amazing lighting solution.
Living Room
Reading Corners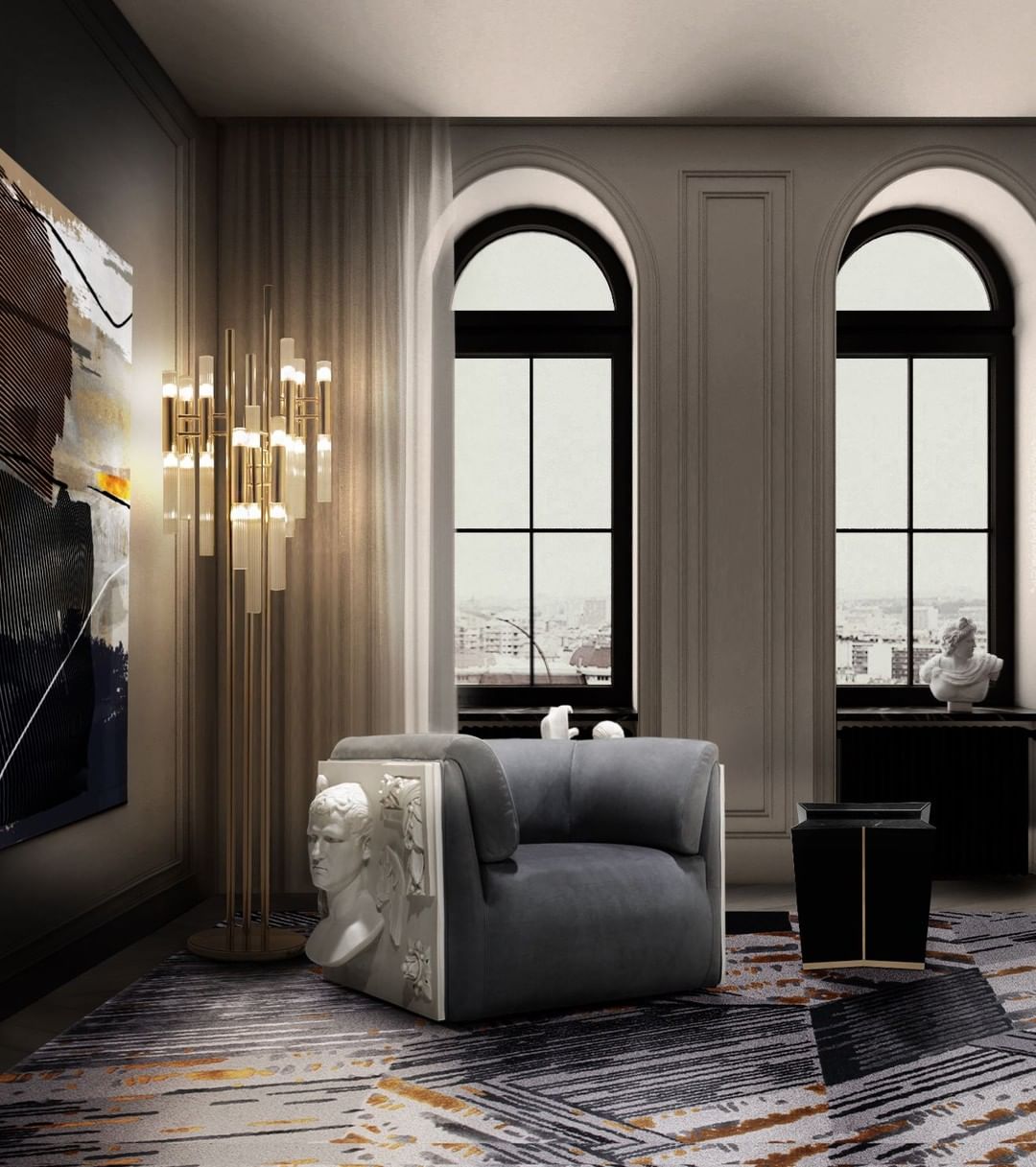 There is a multitude of options in which you can enhance your living room area and adding a relaxing reading corner is one of the most popular choices. Apart from the refined and mesmerizing upholstery, the lighting solution for this place carries the utmost importance and with the design and functionality of the Waterfall Floor Lamp, the luxury of this place wouldn´t go unnoticed.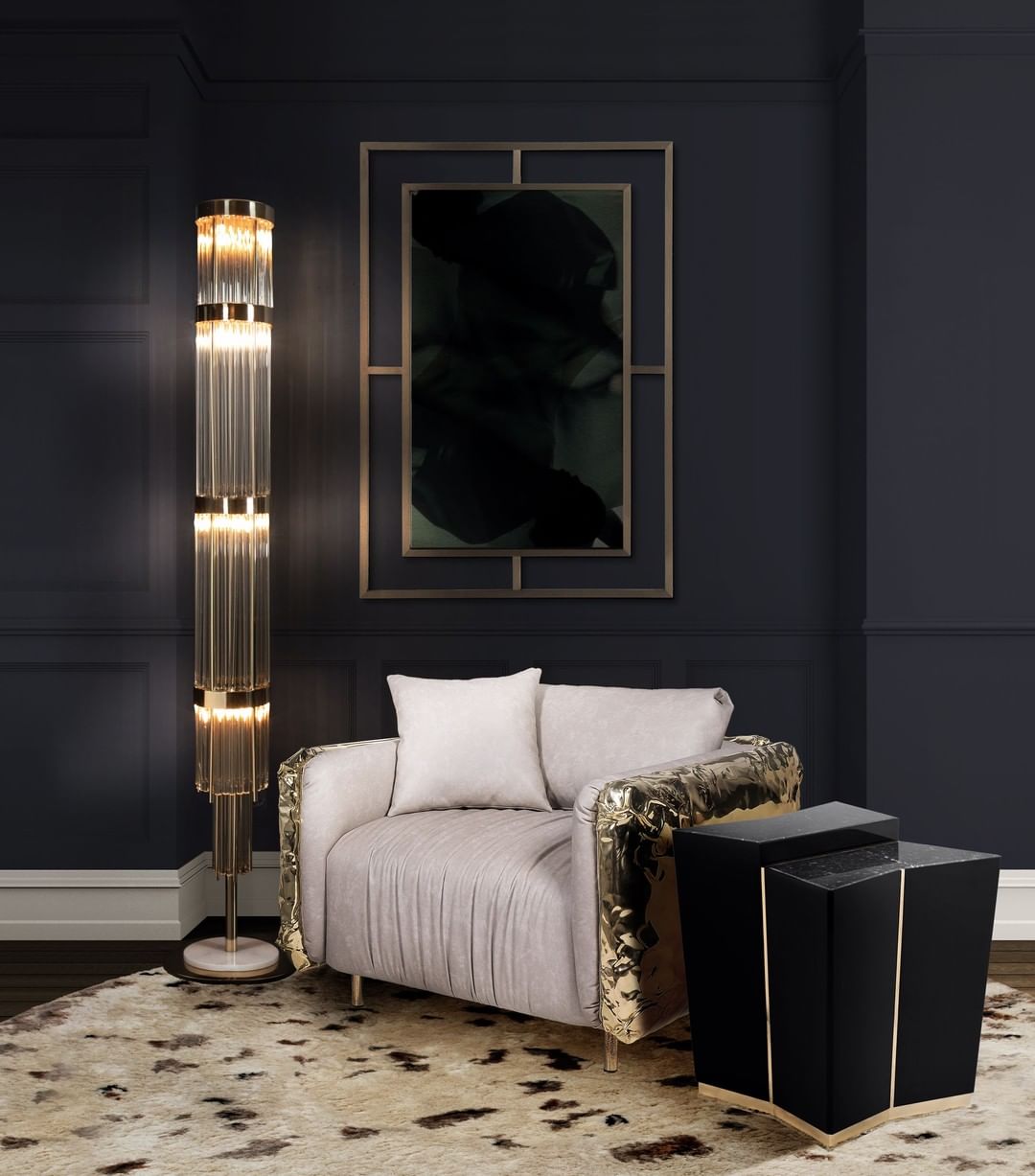 Every reading corner should have its own identity. The design selection for one might not be the best option for another. For this reading corner ambiance, the prowess and presence of the Pharo Floor Lamp generates a dazzling contrast with this room´s darker color palette.
Get The Look
Dining Room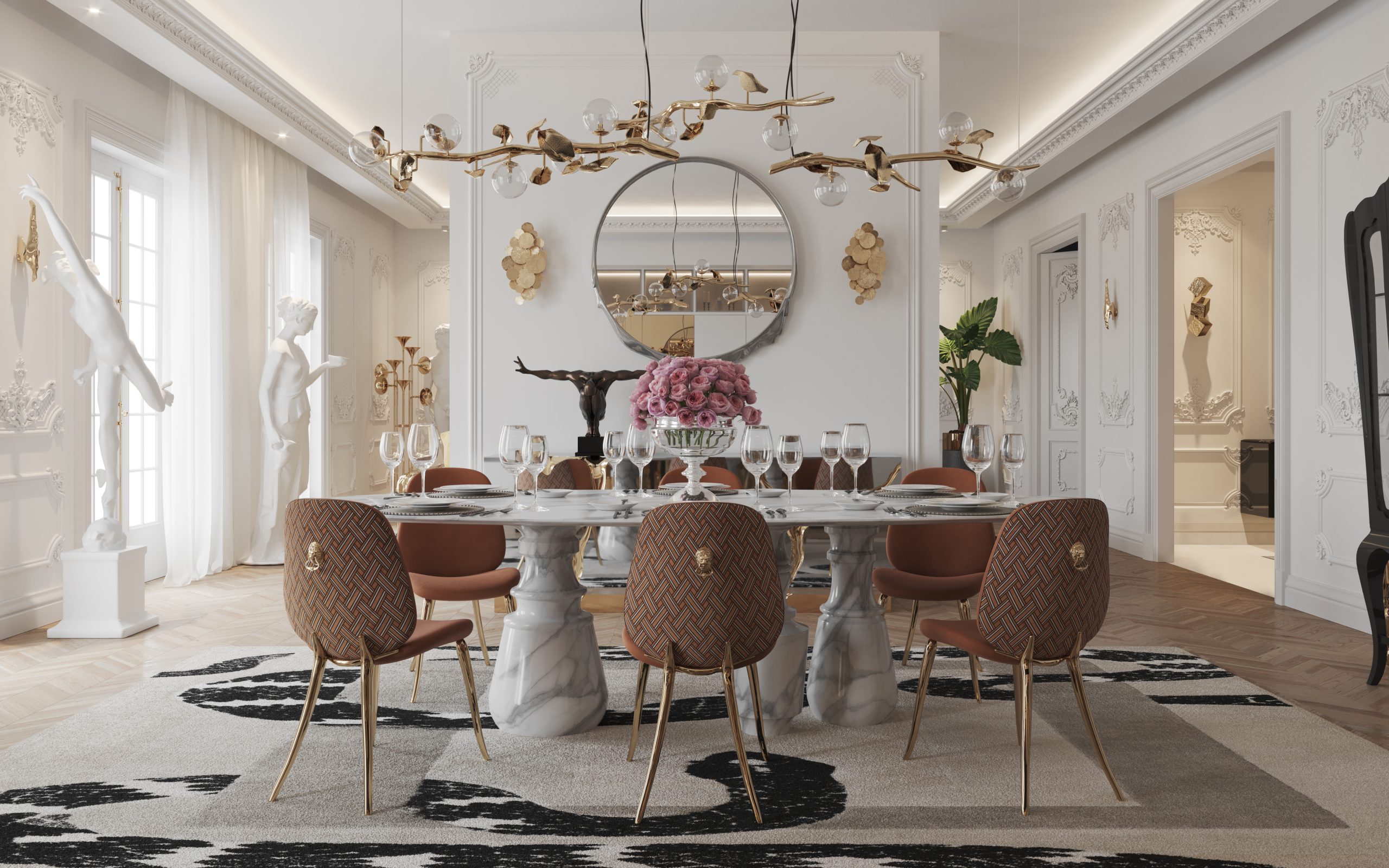 A stunning dining room decor that oozes class and a clean ambiance that beautifully embraces all the interior design pieces and natural elements present in this space. It is absolutely amazing to see how every single item here comes together in a true display of art and luxury.
The main area of any household that is sure to be full of guests on any occasion is of course the dining room. This fabulous environment displays a wholesome golden color palette that transmits exclusiveness all while being surrounded by multicultural elements, such as statues and artifacts.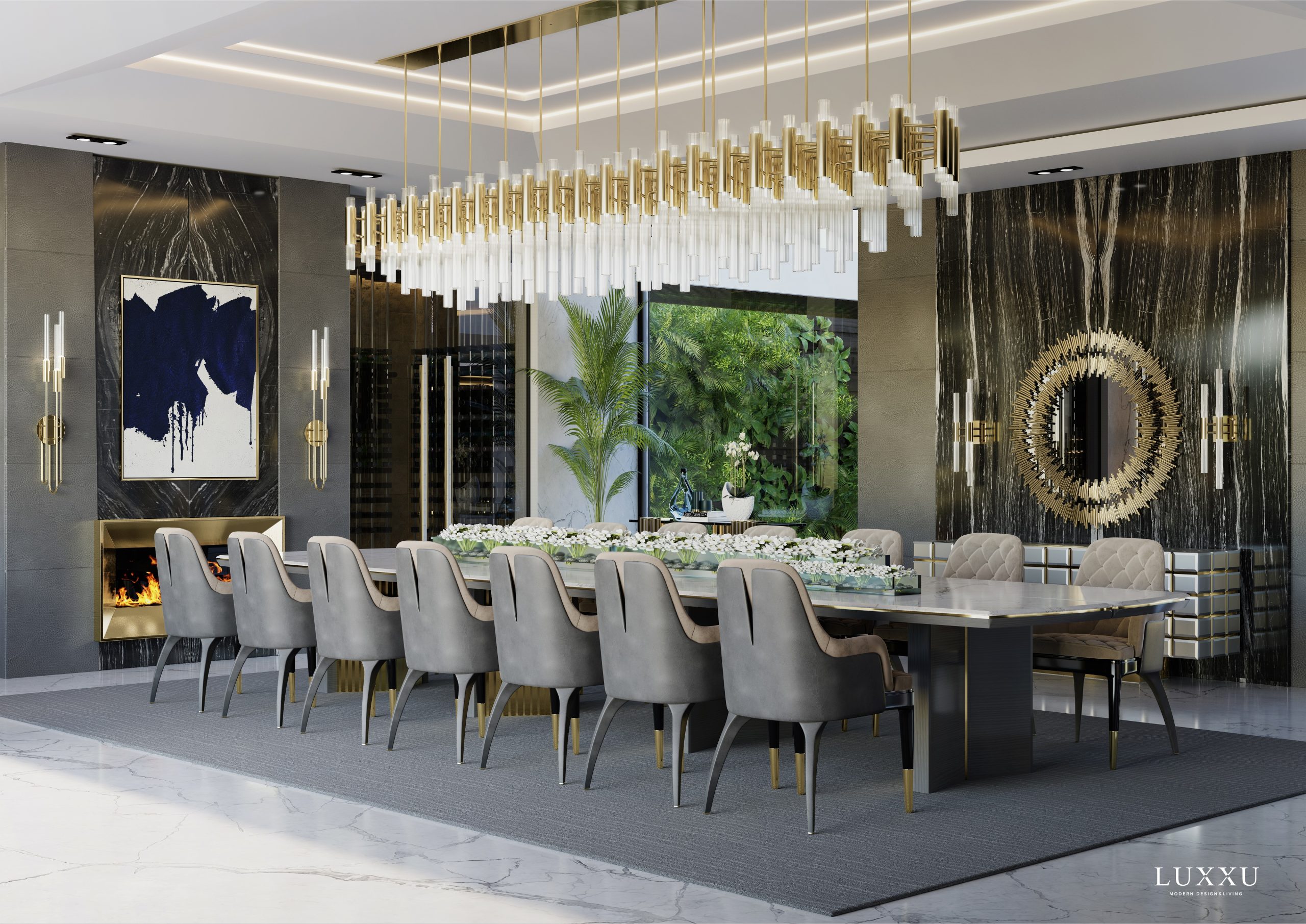 A luxurious dining room cannot be considered truly wholesome and complete without a proper center stage piece that creates an awe-inspiring ambiance and makes a flawless statement in this room. The Beyond Dining Table by Luxxu may be the perfect solution as its splendor transmits perfection on every occasion.
---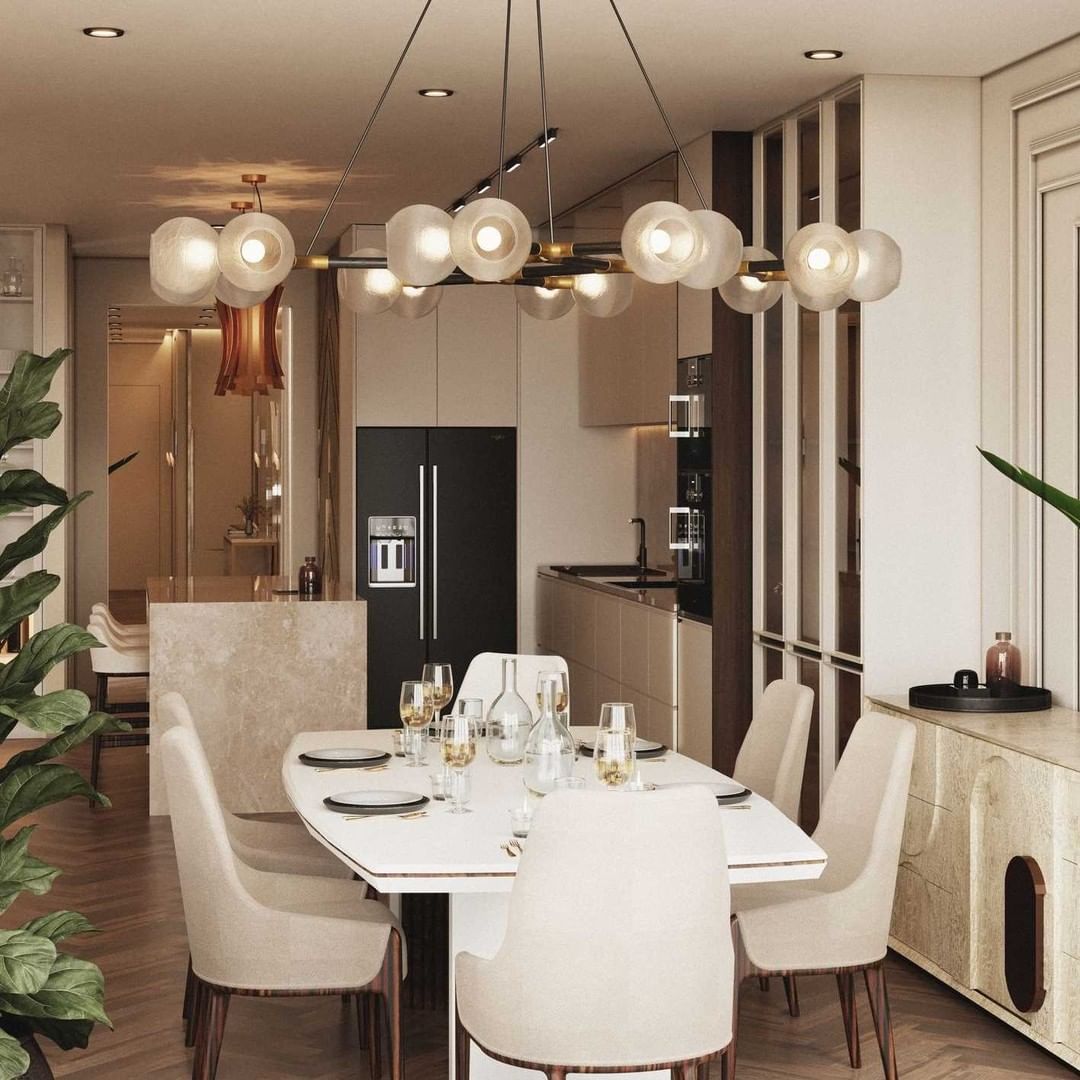 This dining room is nothing short of sensational and the main reason for the success of this gorgeous interior is its neutral yet appealing color palette. The heavy presence of beige and bright furniture and furnishings is extremely attractive and the sense of balance in this environment is simply priceless.
Bedroom
The perfect merger of a classic bedroom architecture with a dreamy and childish touch in its interior décor, the cloud lamps set the mood for this space and change its ambiance all on its own.
Outdoors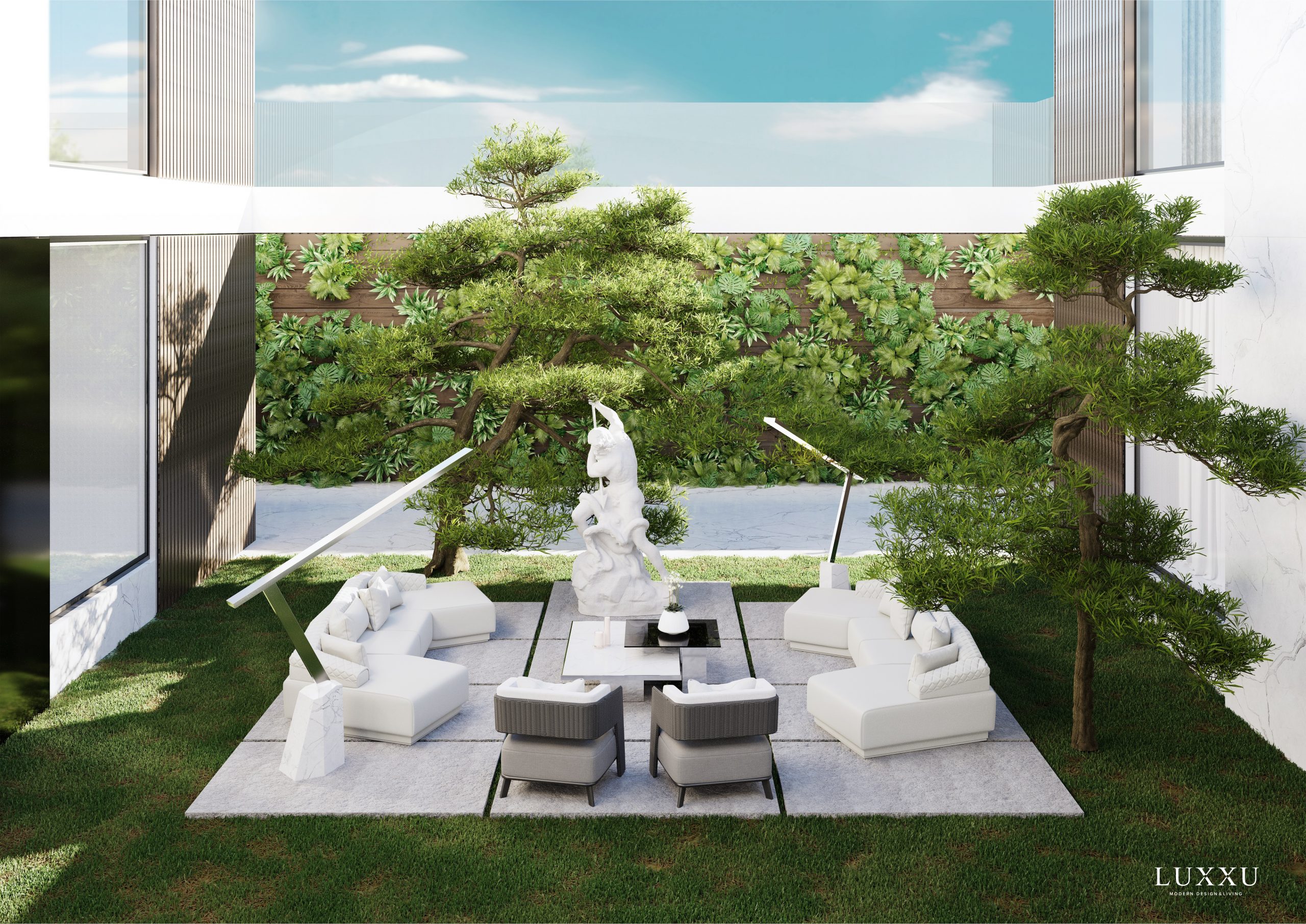 There is no place that can bring you that truthful wave of fresh air quite like an outside area. This outdoor lounge acts as one of the most exclusive outdoor retreats you will ever find and pieces such as Luxxu´s Galea Armchairs bring all the comfort you can desire through their distinctive and innovative design.
---
See also: Galea Daybed
---
Bathroom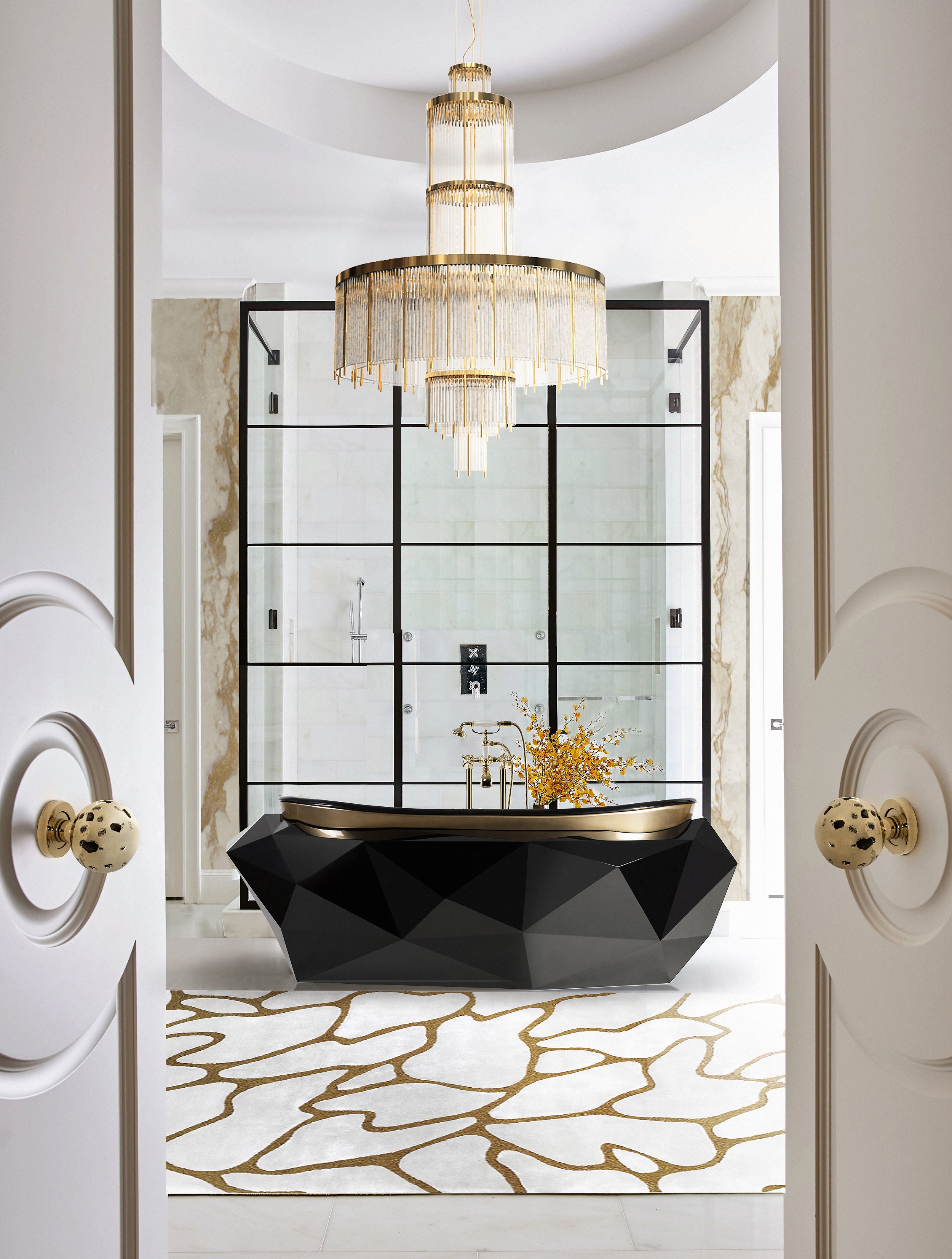 The entrance to this luxurious bathroom is decorated with exquisite craftsmanship in the form of PullCast´s Meteor Door Knob, a piece that embellishes and sets up a terrific ambiance where the Pharo Chandelier takes the center stage.
Editor´s Choice
Kid´s Bedroom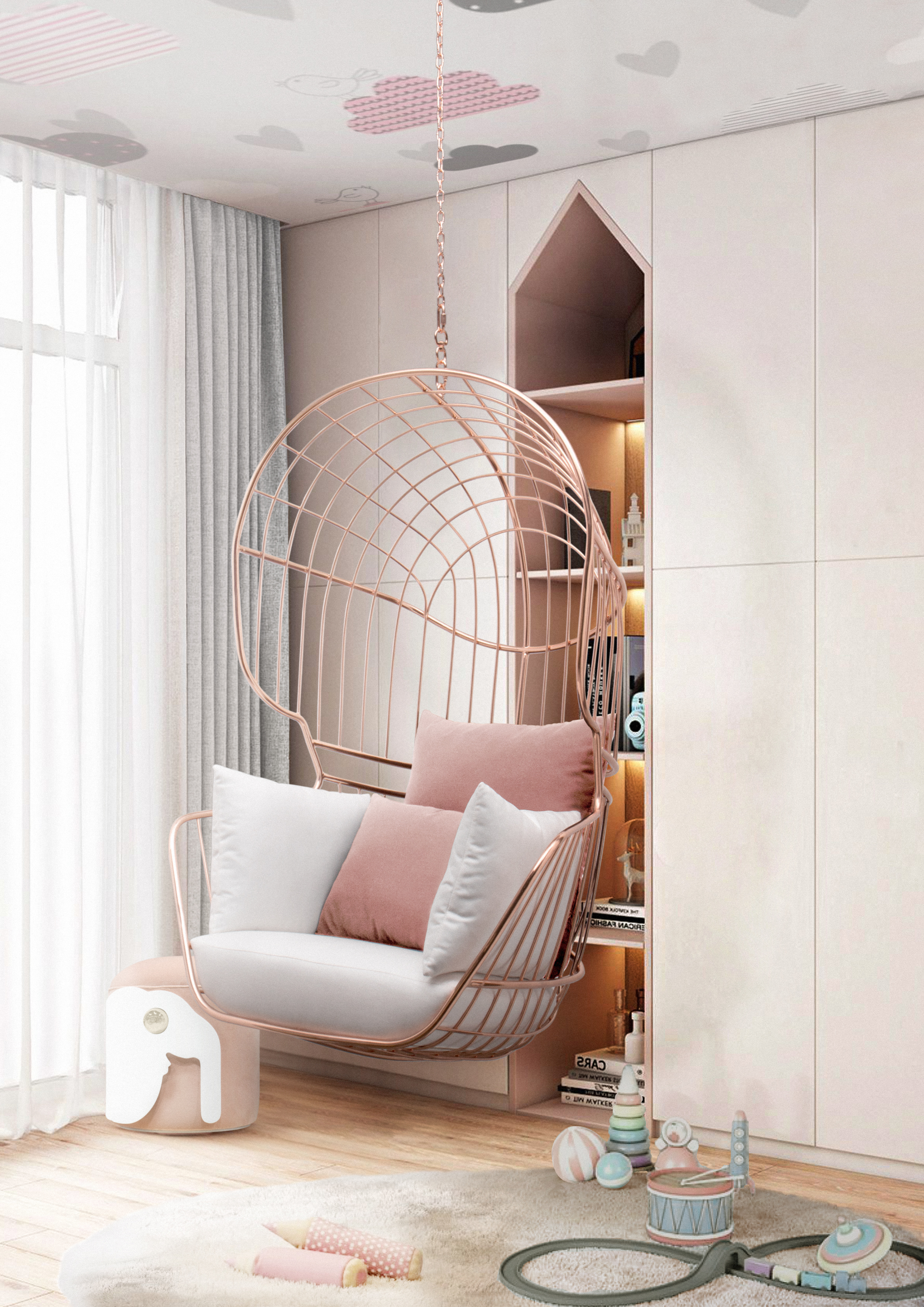 The kid´s bedroom, a place where you can experience boundless creativity and ideologies. This bedroom was decorated with the stunning Nodo Suspension Chair, a statement piece that will provide any child with memorable moments.
Every child loves animals, they portray the innocence and sense of fun that captivates any little kid, and to be able to bring that feel into the interior design of this space is simply wonderful as the bunny bed takes its natural center stage within this fabulous ambiance.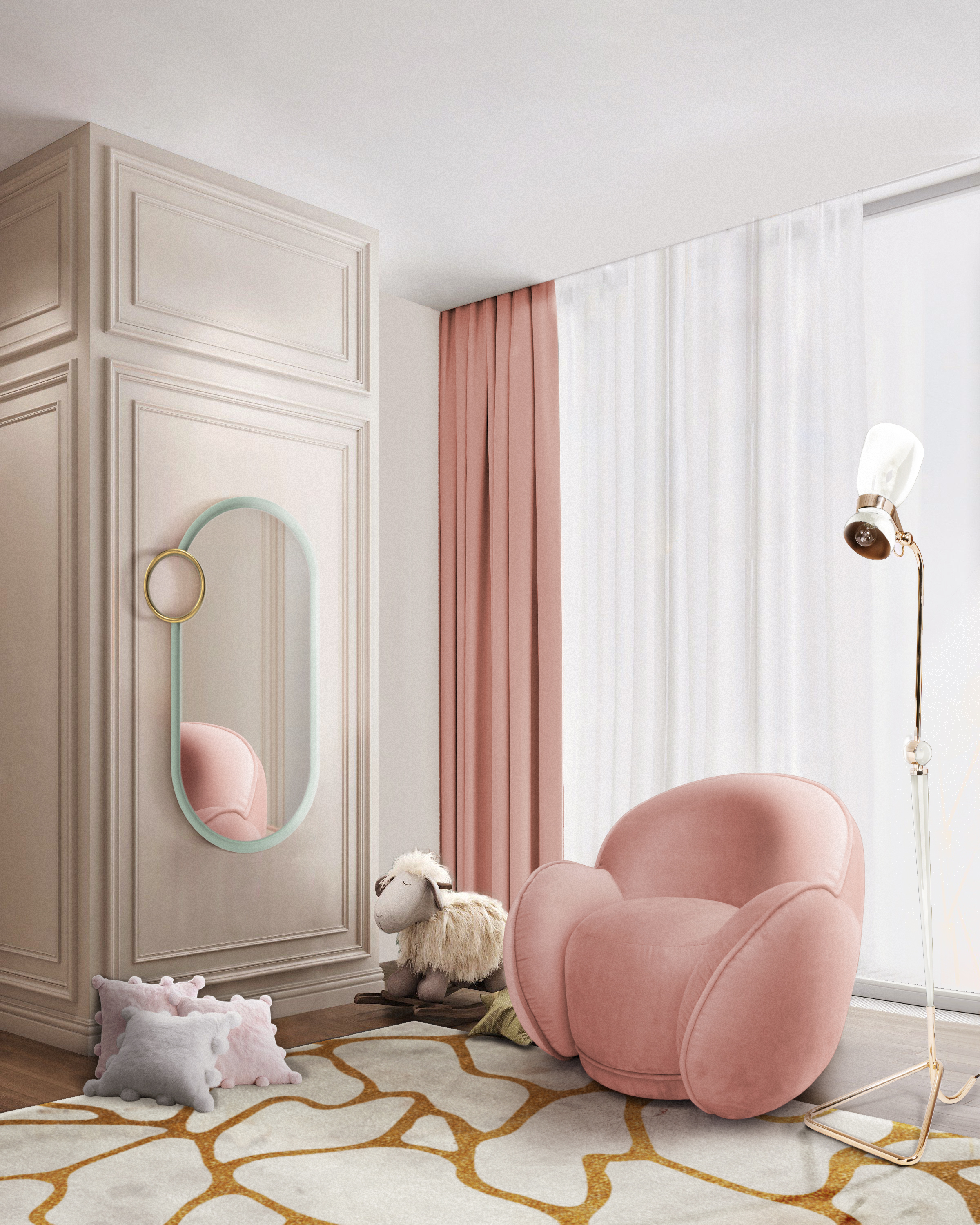 The interior design of this area should pass on a feeling of a safe retreat where your child can come and play as any kid should. In order to soften the style of this bedroom delicately the Dainty Armchair acts with a simple purpose on this ambiance. To embellish this space and be a real-life figure of elegance and beautifulness.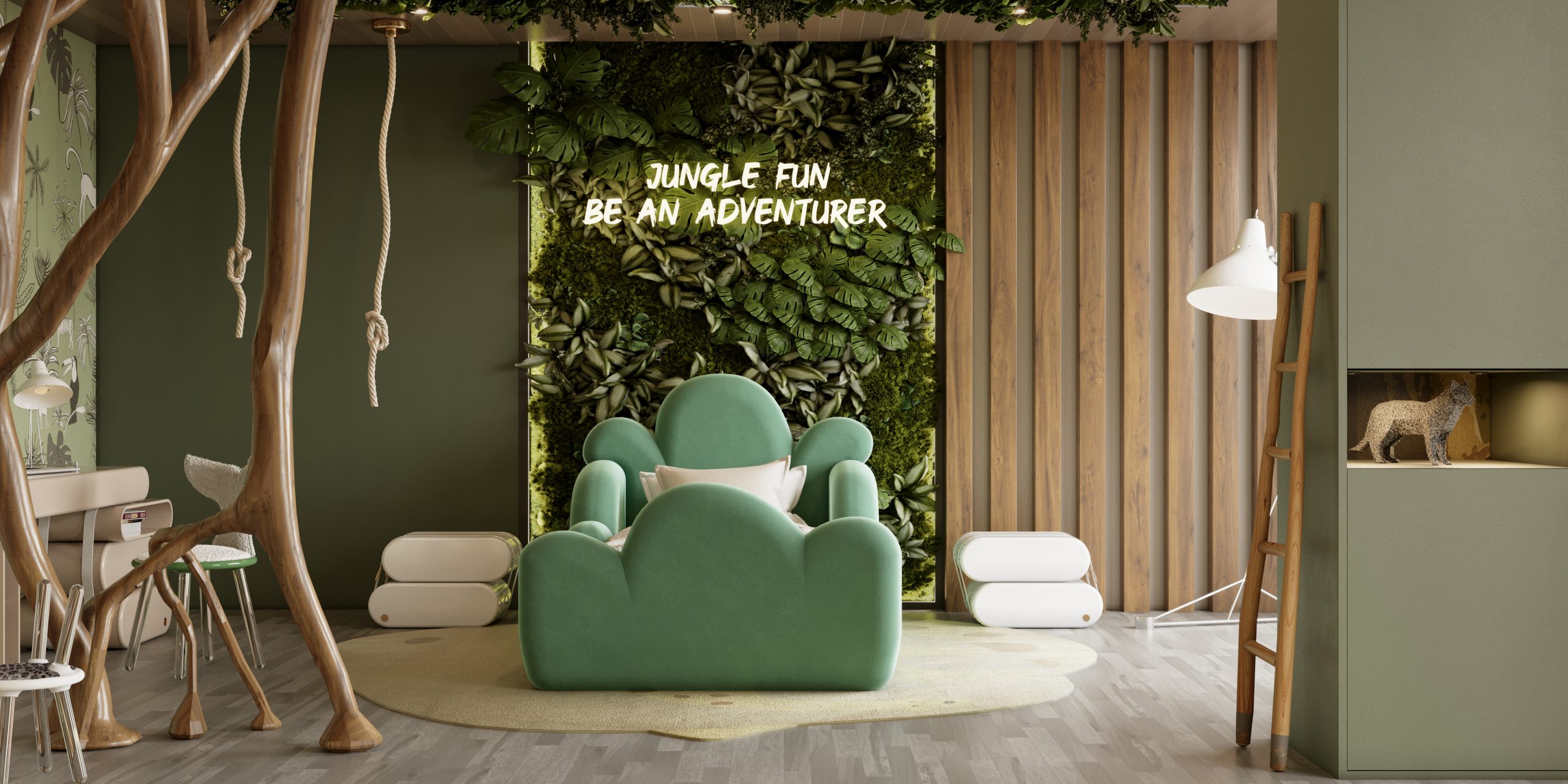 This bedroom is the epitome of an adventurous place merged with the comfort of a child´s resting place. The Tristan Bed in this ambiance has been carefully customized to harmoniously blend itself with the theme of the room itself.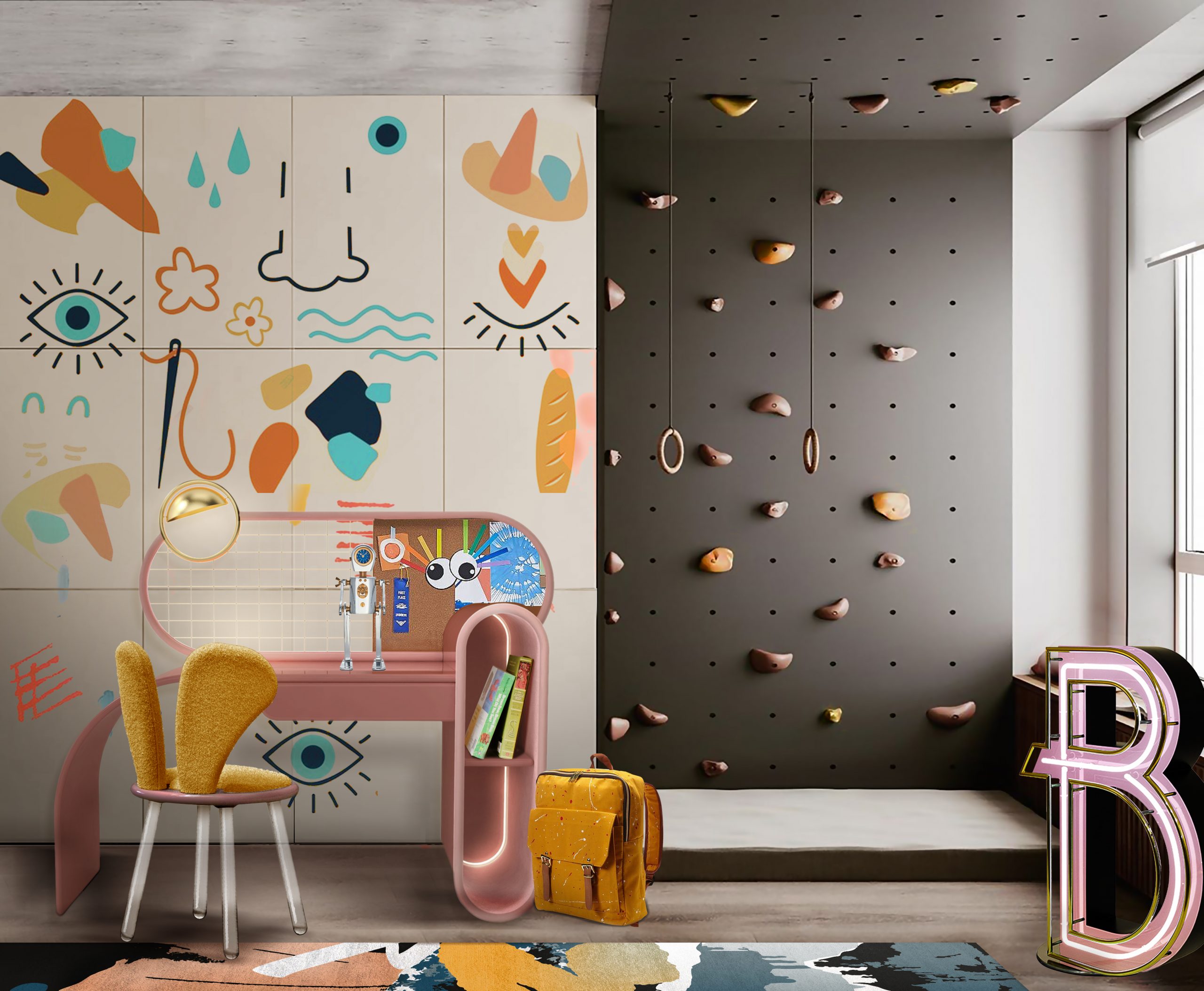 No bedroom feels more complete than this gorgeous one. From the studying place to the playing area this room is filled with the creativity and lines that you would expect of one of the most special and innovative kid´s bedrooms you will ever behold.
---
See also: Room by Room Luxury Decor Ideas
---
If you enjoyed this article regarding Exquisite Decor Ideas For Every Room In Your Property then make sure to check out our socials to find news, inspirations, and more interior design ideas: Pinterest | Facebook | Instagram.