Empower Your Home Décor With Luxxu => Inspire yourself with our brand. When it comes to expressing one's enthusiasm for interior design, uniqueness and creativity are required. Luxxu Blog presents a new collection of beautiful ambiances to inspire your next home conceptual design.
---
⇒ See Also: Erase Every Distraction In This Mont Blanc Luxurious Retreat By Luxxu ⇐
---
Entryway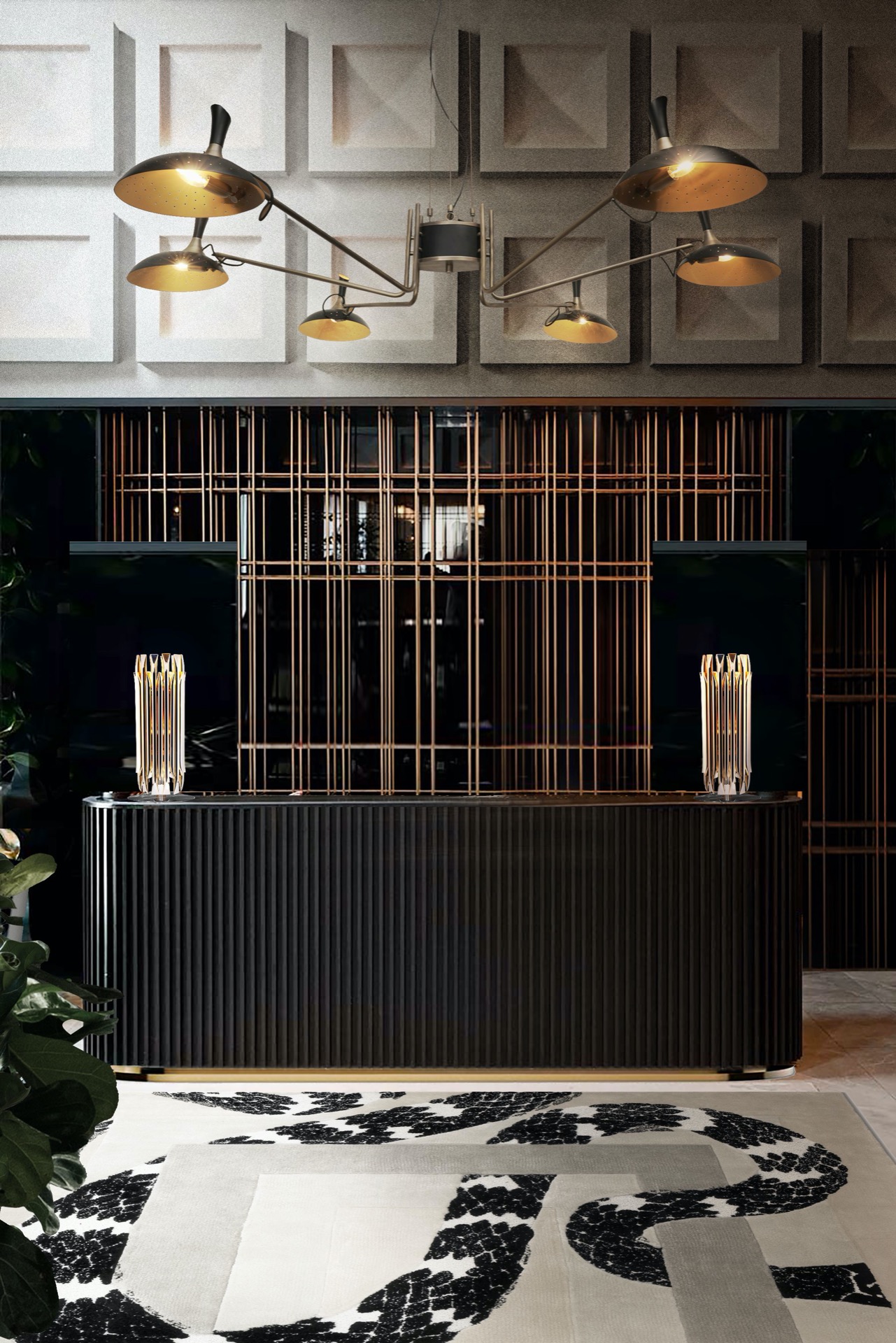 Delightfull lights place in a unique way, raising an ambiance's sovereignty to astral dominions. This brand is classic and eye-catching, and it can be utilized in a number of contexts and scenarios. Give it a try, and you'll be able to uncover the joys of mid-century style in a novel manner.
empower your home décor with luxxu
Hallway
Hallway design in black, white, and gold. The HULI Round Brass Mirror, the AGRA Marble Display, the CALLA Table Lamp, and the NAICCA Brass Suspension Light all radiate refinement and beauty in this modern classic passageway.
Black and gold are a great color combination for producing yet another hallway décor like this one. With its gold lead structure and walnut surface, the BASTEI Console matches the ARUNA Brass Wall Light and the circular brass KAYAN Mirror nicely.
empower your home décor with luxxu
This modern classic corridor design has a black decorative mirror and a modern area rug.
In a modern hallway design, BRYCE black console table, HELIOS black wall mirror, and elaborate area rug.
The earth-inspired passageway design is created by the velvet 2 seat couch ANDES and the hammered brass pendant lights VELLUM.
empower your home décor with luxxu
Editor´s Choice
Living Room
The orange velvet couch, single sofa, and ottoman from the OTTER Family, the MECCA Round Center Table, and Round Side Table, and the CYRUS Table Light and Wall Light round out the modern classic living room design.
empower your home décor with luxxu
This modern living room décor is complemented with a gold metal coffee table with a glass surface and a square gold mirror.
All colors in the rainbow complement and bring out the best in gold. The Brubeck Round Suspension Lamp is inspired by jazz pianist Dave Brubeck, and it represents the American jazz musician's delicacy and elegance while also radiating a rich atmosphere.
The Botti Floor Lamp is a terrific way to liven up your lighting décor. This mid-century floor lamp is constructed of brass with a gold-plated finish and resembles a real trumpet due to its unique design. It's fantastic!
empower your home décor with luxxu
---
⇒ See Also: Pharo Floor Lamp ⇐
---
In the living area, there is a white sofa, a rectangle coffee table, and a black and gold bookshelf.
Dining Room
The circular marble coffee table AGRA and the synthetic leather armchair NANOOK form a dining room design with little clutter and maximum elegance.
empower your home décor with luxxu
In a traditional dining room style, there is a gold dining table, a full velvet dining chair OKA, a wood sideboard NAZCA, and a KALINA rug.
This modern dining room design has a rectangular black dining table, beige and brown velvet dining chairs, and a green console.
empower your home décor with luxxu
Get The Look
---
⇒ See Also: Suspicion Console ⇐
---
An eclectic dining room design is created with a gold dining table, white velvet dining chairs, and brass wall illumination.
A modern dining room design has blue velvet dining chairs, an oval dining table, and white modern carpets.
From the past to the future, it's only a little step. In your dining area, the Perry Dining Chair blurs the boundary between old and contemporary, aiming for timeless ambiances. Retro-chic? Is this a mid-century modern residence? Yes, and it is wonderful.
empower your home décor with luxxu
Reeves is a contemporary accent chair with an edge that might easily be mistaken for futuristic furnishings. We love the contrast in this terrazzo-style dining room, where calming tones coexist with a striking luxurious chair.
Bathroom
Take a peek at this rich and beautiful bathroom décor. It's stunning in every aspect!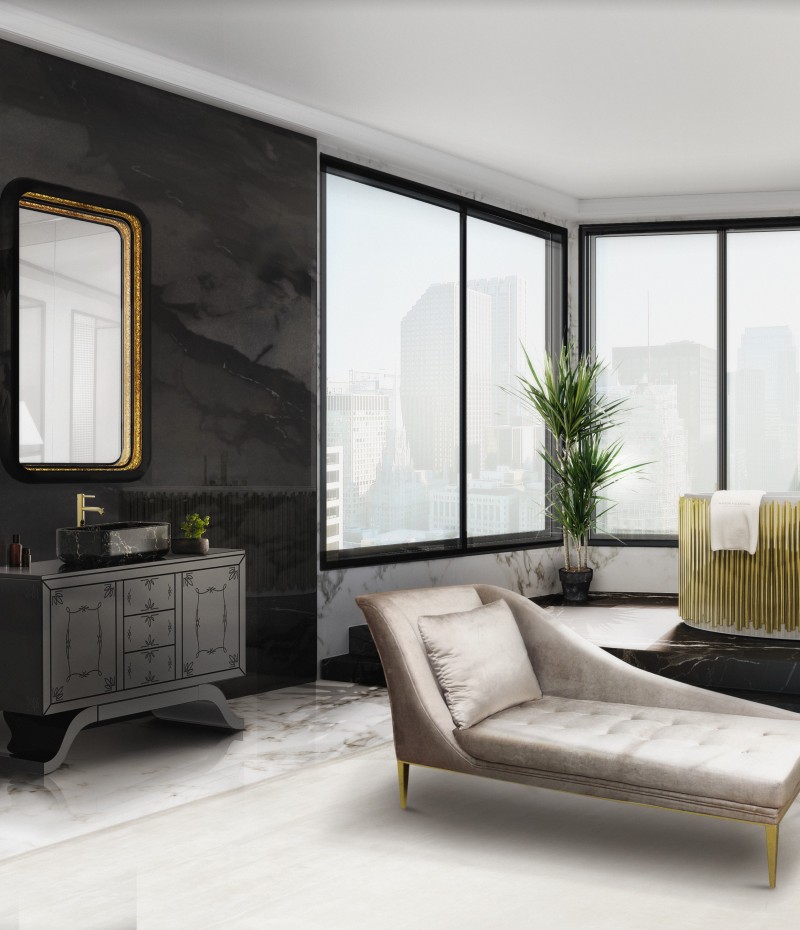 This unique bathroom is nothing short of ideal, radiating serenity and tranquillity. Because of the gold bathtub and distinctive furniture items, it offers a luxurious and modern ambiance.
Because gold is such a lovely and elegant hue, it is excellent for use and abuse in the bathroom.
empower your home décor with luxxu
This bathroom with gold accents is beautiful! Every element is in complete harmony.
Nature is incorporated into the design of this bathroom, which also has golden touches.
empower your home décor with luxxu
Bedroom
In a modern bedroom, a pink velvet bed, sleek grey carpeting, and a brass nightstand complete the look.
Reading Corner
This is a modern midcentury reading area, complete with a black upholstered armchair and slick brown carpeting.
---
⇒ See Also: Marvel At This Exclusive Miami Property By Luxxu ⇐
---
If you enjoyed this article regarding Empower Your Home Décor With Luxxu then make sure to check out our socials to find news, inspirations, and more interior design ideas: Pinterest | Facebook | Instagram.
empower your home décor with luxxu
Empower Your Home Décor With Luxxu
Empower Your Home Décor With Luxxu
Empower your home décor with luxxu