Emma Chamberlain: Step Inside The Social Media Phenomenon's House – The New York Times called Emma Chamberlain "the funniest person on YouTube," and she was included in a list of the 25 Most Influential People on the Internet along with Meghan Markle and Prince Harry. LUXXU Blog is featuring her lovely home in its article for today. Learn more by continuing to read!
---
See also: Get An Endless Luxe Feel Within A Majestic Villa In Sharjah

---
Emma Chamberlain
The California home, which Ashley Drost and Marie Trohman of Proem Studio collaborated on, perfectly captures Emma's cool, carefree attitude and intriguing sensibility. Since the social media star works from home, it was essential to design a room that felt both intimate and welcoming.
The goal was not to adhere to one aesthetic but rather to take a lighthearted and open-minded approach when creating these spaces, and the house is full of references from various eras of design. We can see how different styles blend in the dining room. The chandelier, which adds color to the space along with the rug, is our favorite part.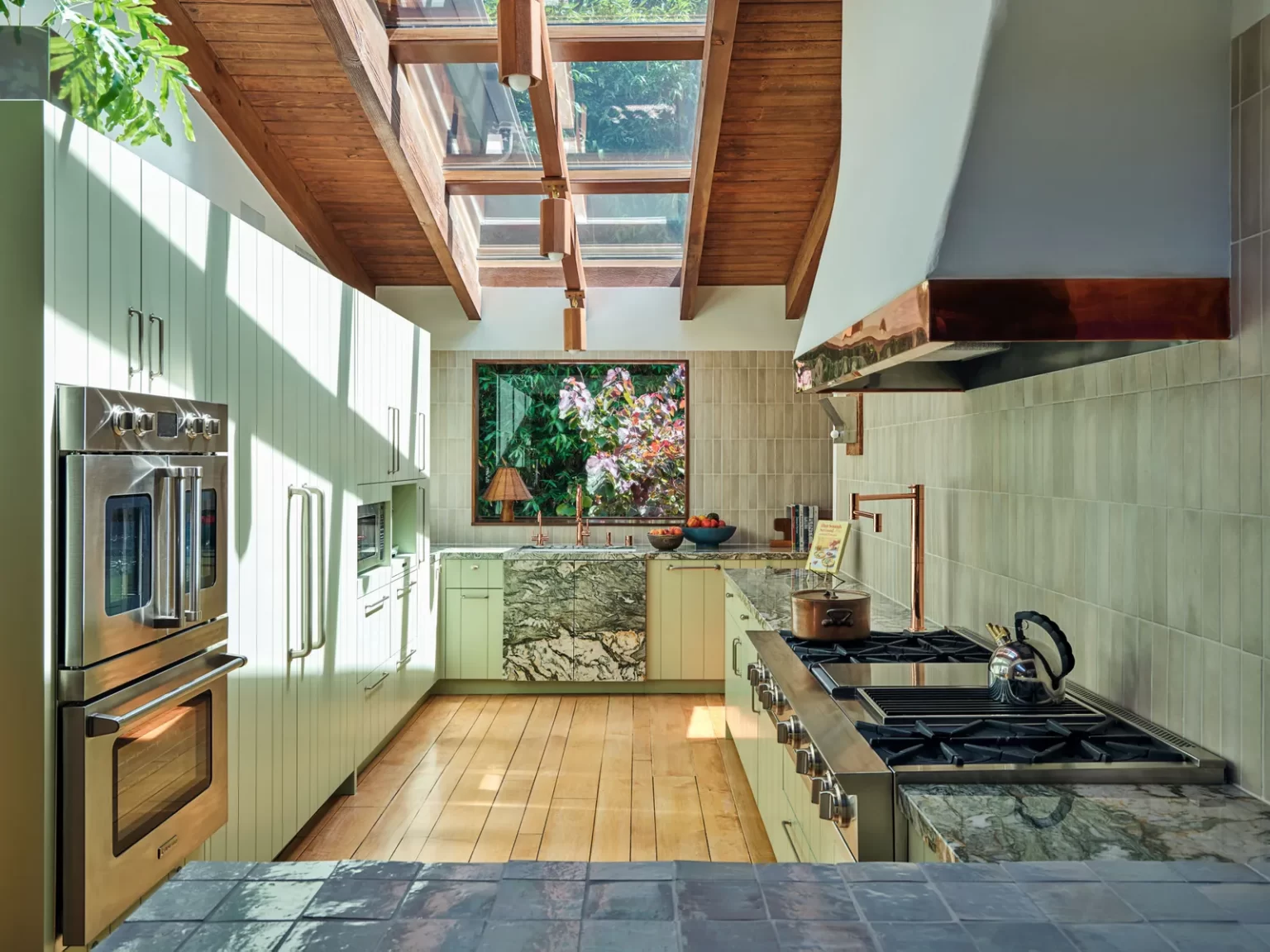 The original house served as a wealth of inspiration. Built in 1955 and covered in cedar shake shingles, the structure reads like an odd mashup of Northern California hippy contemporary and Topanga Canyon Birkenstock bohemian, with a dash of Adirondack charm. The green-themed kitchen has plenty of natural light, fashionable marble accents, and a green color scheme.
---
---
Isn't Emma Chamberlain's House Just Stunning?
The interiors' earthy-with-a-twist aesthetic is supported by a variety of artisanal, organic materials and surface treatments, such as expanses of raw copper, custom free-form plaster fireplace surrounds, walls and ceilings lined in cork, slabs of honey onyx, and a wall covering of braided bacbac (banana-tree bark) with a subtle metallic shimmer.
Get The Look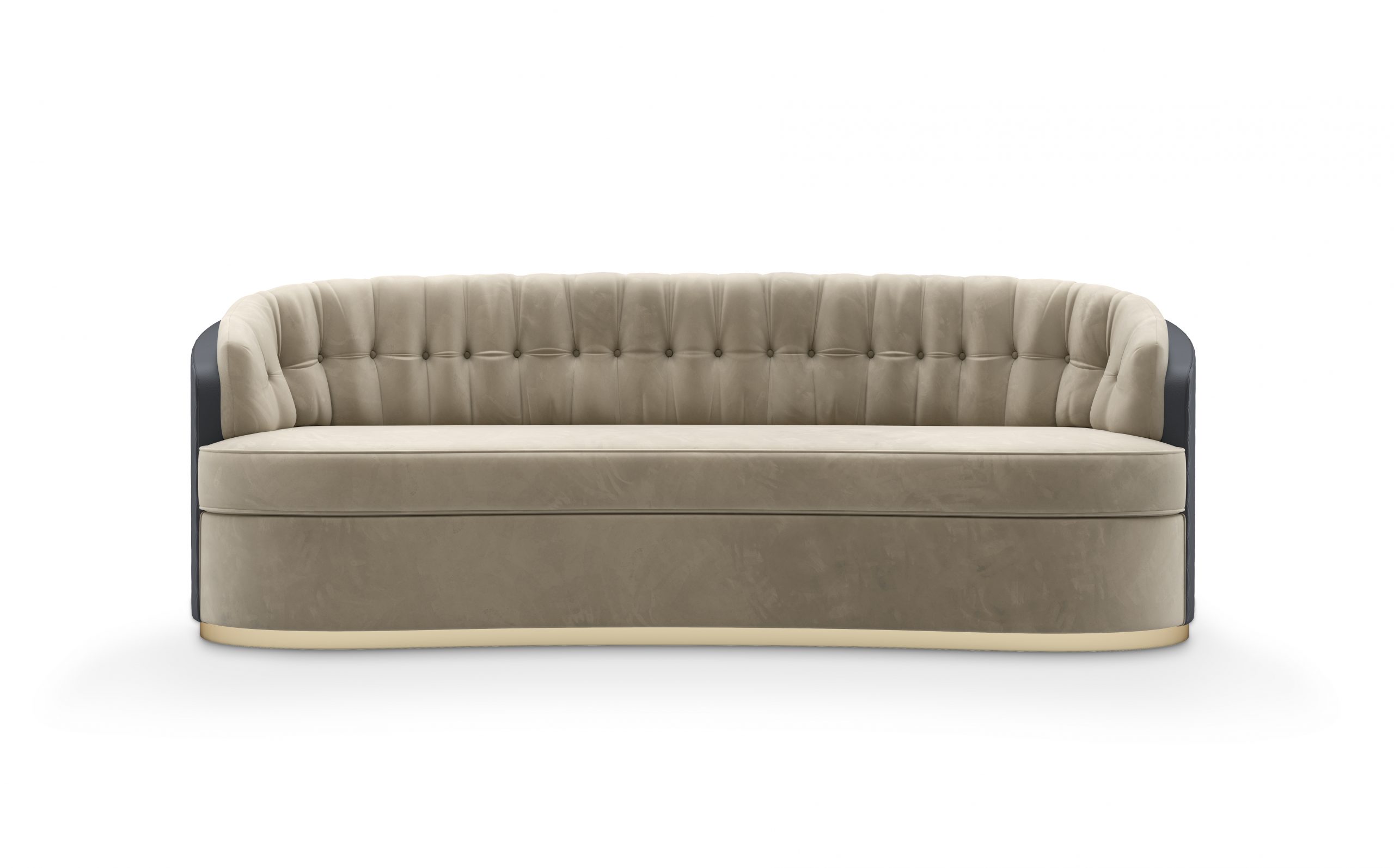 Emma is constantly looking for design inspiration for her home as well as her wardrobe. She used Pinterest to make mood boards that represented her ideas and produced stunning, unique spaces, like this bedroom.
There are many natural details in the bathrooms. Consider this one, where marble reigns supreme and feminine tones command attention.
The outdoor lounge area harmoniously connects with nature and incorporates it into the design. In a place like this, where one is meant to have fun, this union fosters a sense of peace and calm that is ideal. A nice touch that was added and that captures Emma's quirky personality is the concrete mushrooms.
This dining area, which is ideal for an outdoor meal, is another element that integrates the outdoor space. The interior's "no aesthetic" aesthetic is reflected in the space's straightforward design.
Get The Look
---
See also: An Undeniable Artistic Flair – Prestigious Manchester Apartment

---
If you enjoyed this article regarding Emma Chamberlain: Step Inside The Social Media Phenomenon's House then make sure to check out our socials to find news, inspirations, and more interior design ideas: Pinterest | Facebook | Instagram.