Dubai Striking Living Room Pieces => Wondering how to decorate your living room project, Dubai? You don't need to look any further, Luxxu's blog created this article to show you the most striking pieces to have on this division!
---
See also: Dubai Sophisticated Bedrooms with Luxxu
---
Dubai Striking Living Room Pieces
The amazing Babel XL chandelier can shine freely in a bright and opulent living room with generous height. A design masterpiece that will illuminate every setting perfectly. It is shaped with a downfall of handmade crystal glass and gold plated brass to create unique lighting patterns that reflect on the surroundings. A luxurious living room project that makes a statement in your interior design project, Dubai! The trumeau walls add a classical touch, while the marble floor adds an elegant touch.
Get The Look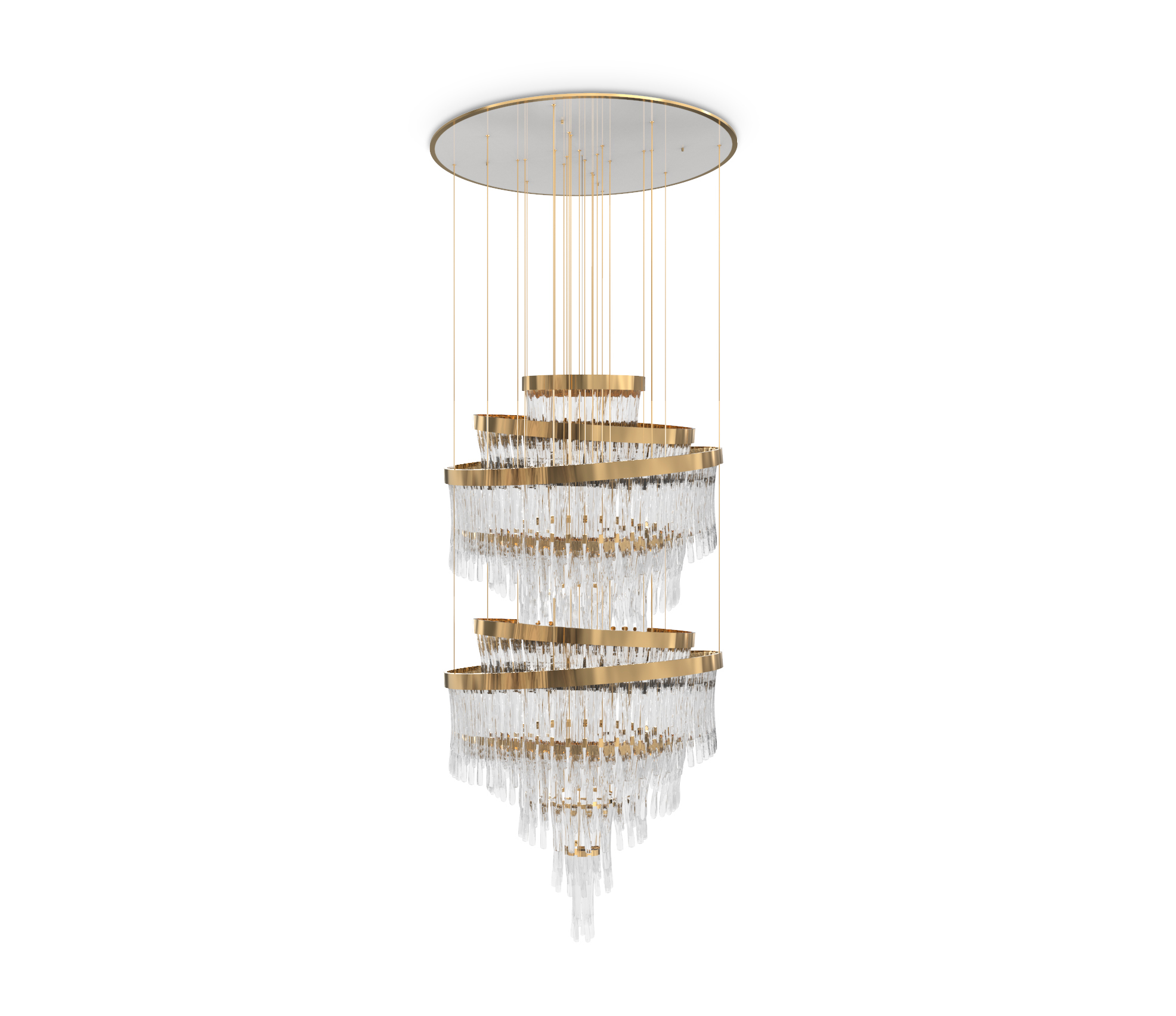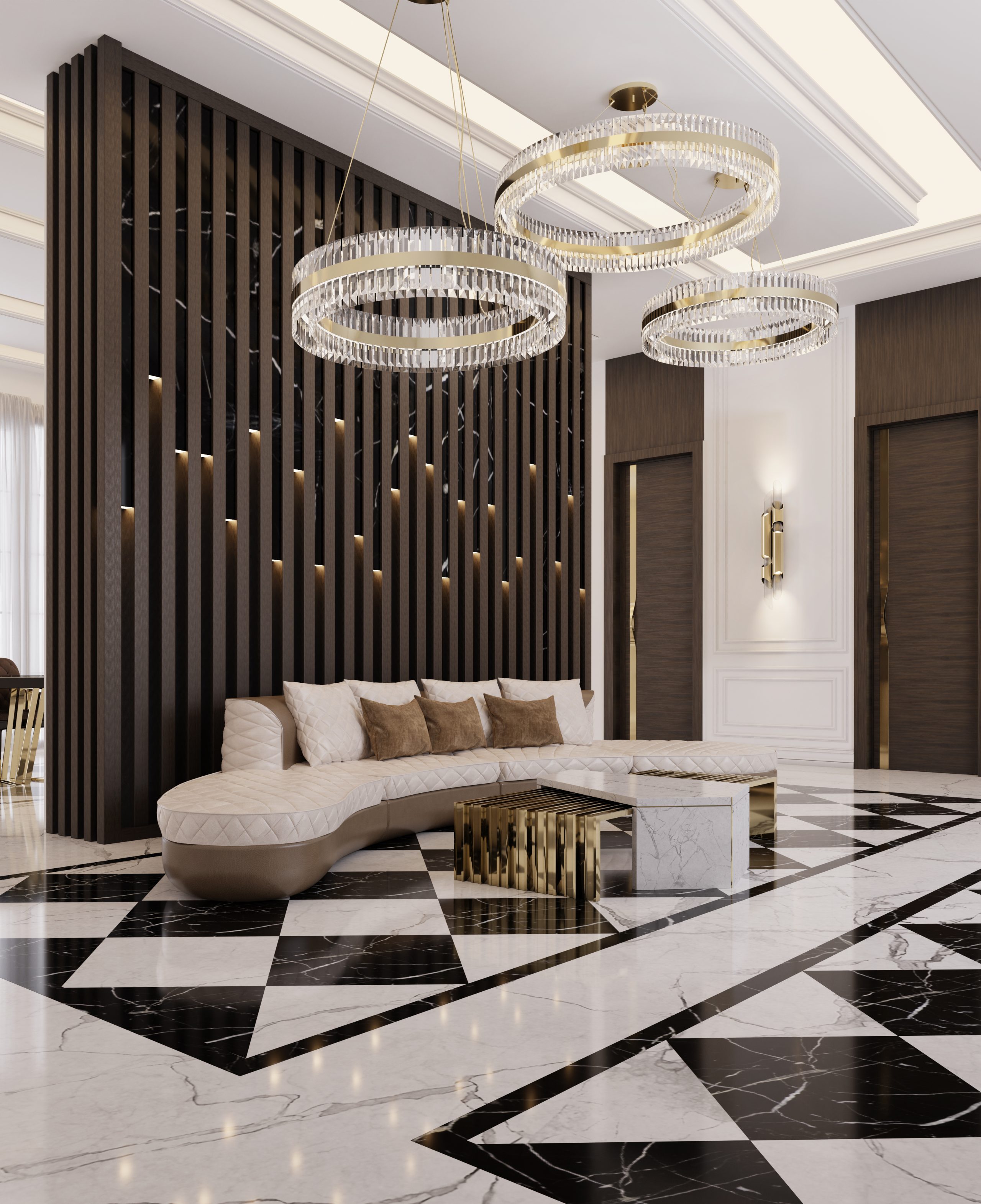 This stunning living room combines a marble floor with a chess pattern, fluted wood, and a black marble wall. An irreverent design that showcases the best form of Luxxu's unique Senzu Sofa! An intriguing decor that is complemented by this piece in brown and white tones. Additionally, Senzu embodies the pinnacle of comfort, functionality, and luxury. Brilliant, right?
Get The Look
How good are this Dubai striking living room pieces?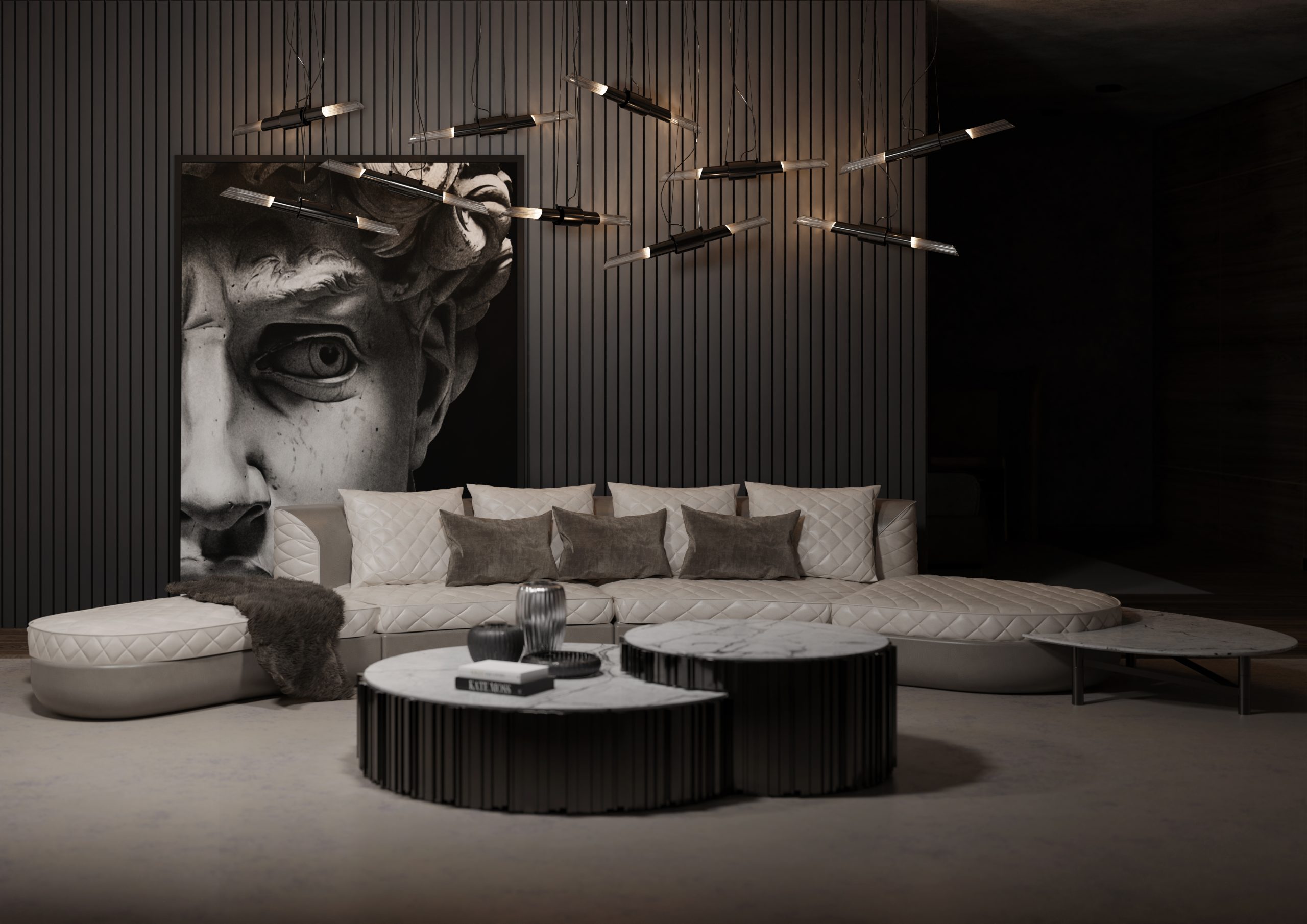 Black and white is a timeless combination, and classics never go out of style, Dubai! The walls are fluted and the floor is carpeted in this stunning living room. What better way to complement this brilliant ambiance better than with Luxxu's stunning Empire Set I center table? A two-piece modular round table made of Bronze Brass, Emperador Dark Marble, and Nata Elastron Leather. Glamorous and charming, this set is intended to be a darker and more modern version of the Empire collection's usual gold and glass aesthetics. Perfect for your living room project!
Get The Look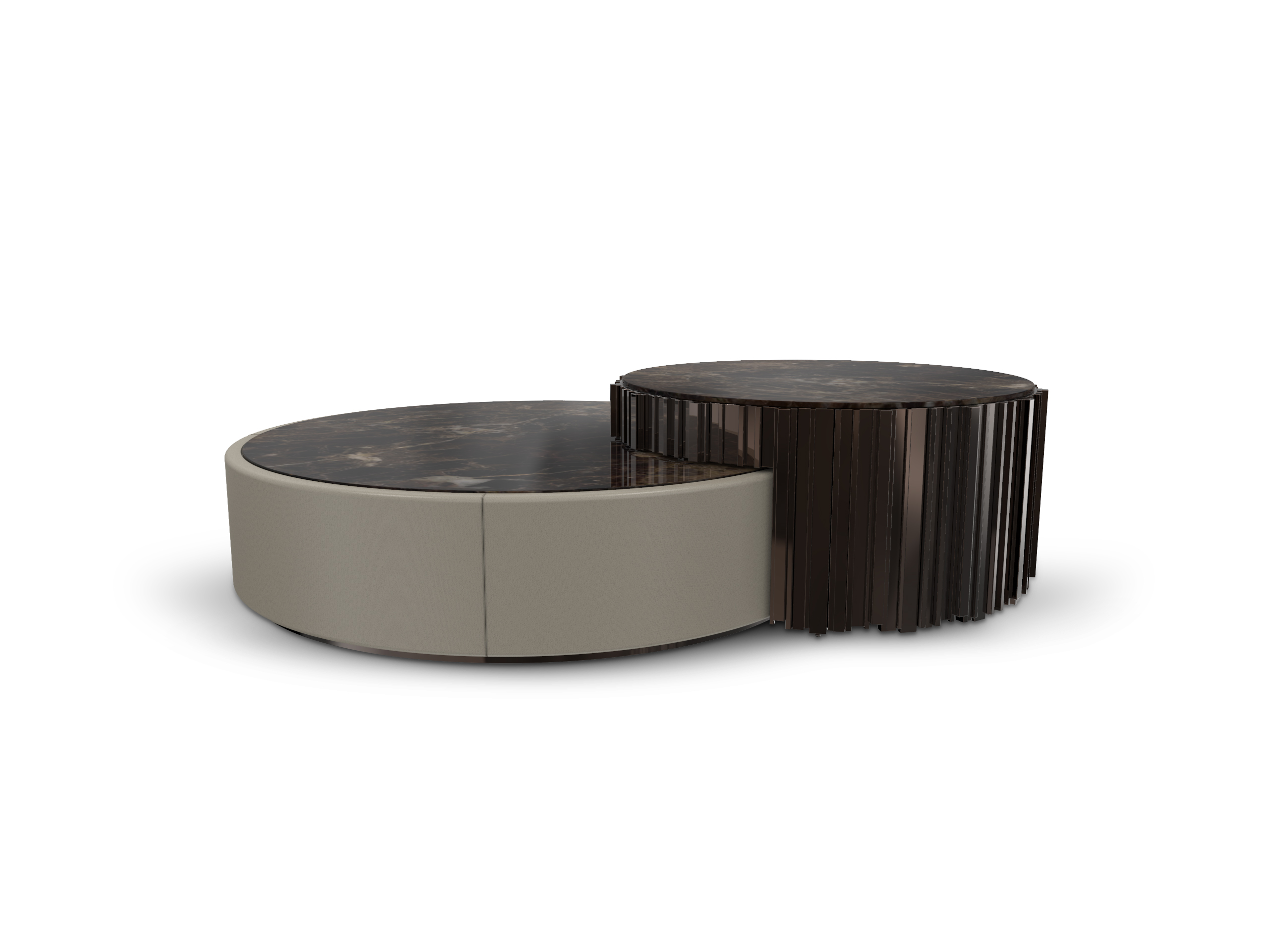 A majestic living room decoration that shows the sophisticated and luxurious Thomson Sofa! This unique piece embodies Luxxu's refined design, with fresh details and, above all, luxurious and sensual touch to any living room. An outstanding project, right Dubai?
Get The Look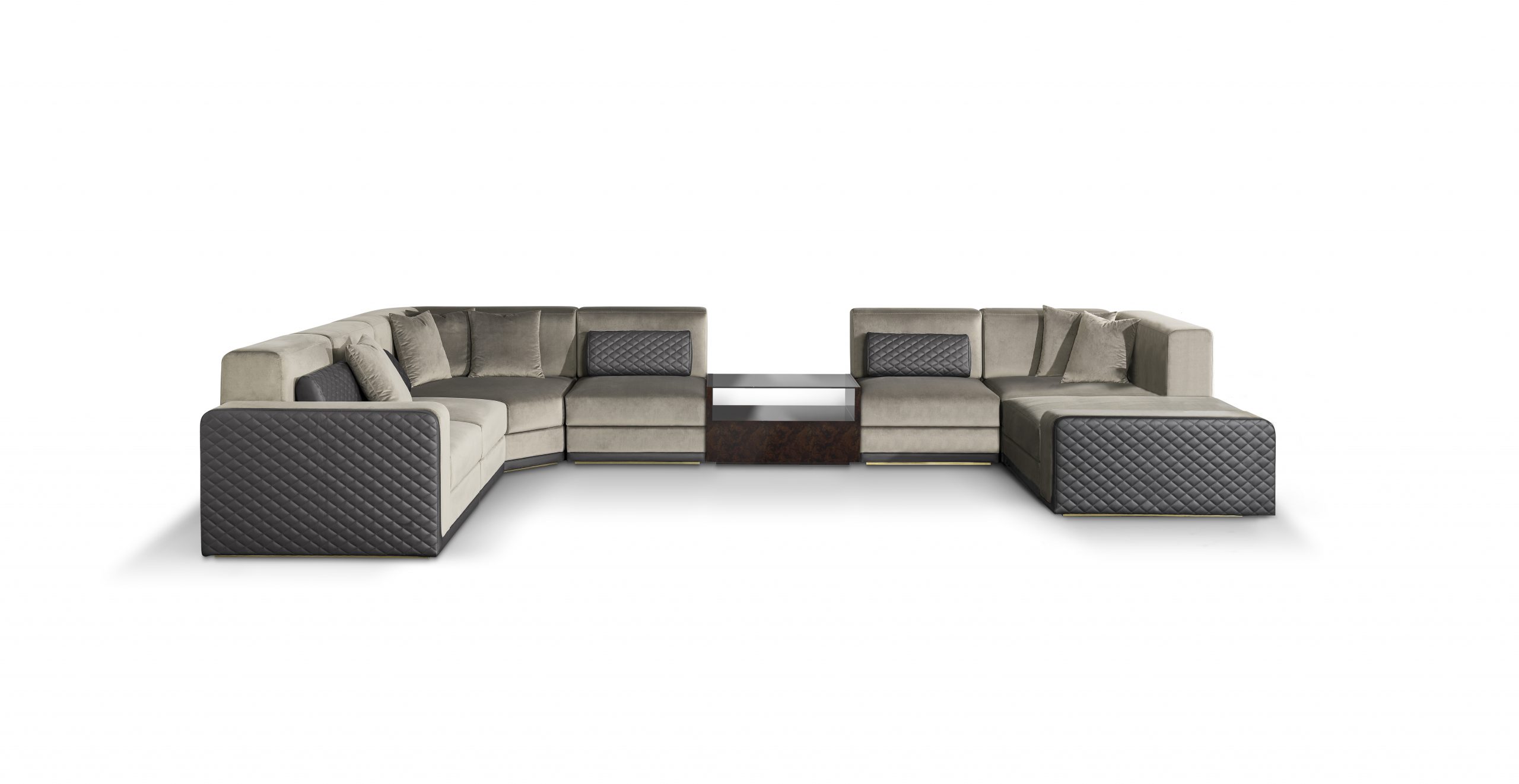 If you enjoyed this article regarding Dubai Striking Living Room Pieces then make sure to check out our socials to find news, inspirations, and more interior design ideas: Pinterest | Facebook | Instagram.