Dining room design to suit your personality => There are endless possibilities for creating a dining room design to suit your personality and lifestyle. Whether you're looking for a formal dining room with luxury pieces and darker tones or a more light-colored theme, Luxxu has the options for you!

See also: Timeless Design Trends – Top 5
Statement Chandeliers
A blue color palette will do wonders for your dining room design. Highlight your dining room´s beautiful fixtures can be easily done by Luxxu´s Waterfall Round Suspension, a graceful and luxurious piece.
A luxurious dining room demands high-quality suspension lighting. Bring a statement suspension piece such as the Waterfall Sputnik Suspension, this suspension will light up the whole room and uplift its ambiance.
See also: Darian Sideboard
Bring class and elegance into your dining room. The Waterfall Round Suspension is a true masterpiece that promises to highlight all the luxurious fixtures your dining room has to offer.
Sets of Dining Room Furniture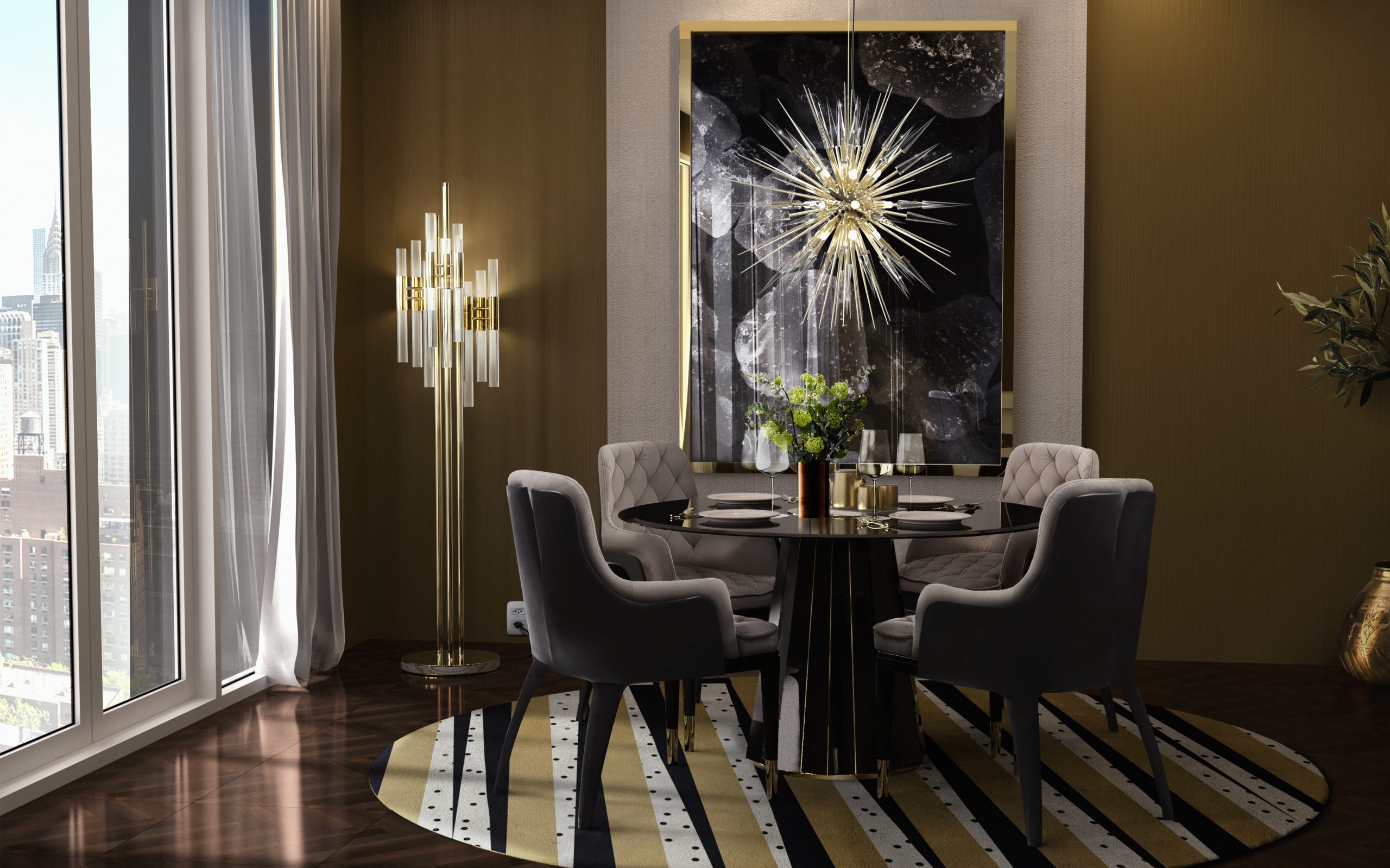 Nothing can complement astonishing dining room furniture like great floor lighting. Luxxu´s Waterfall Floor Lamp is a piece that offers both great elegance and amazing lighting, therefore, a spectacular solution when it comes to floor lamps.
You can not go wrong with black and gold when it comes to a luxurious approach to your dining room design. The Littus Dining Table offers you an exclusive feel due to its flawless aesthetics, an excellent choice for your dining room furniture.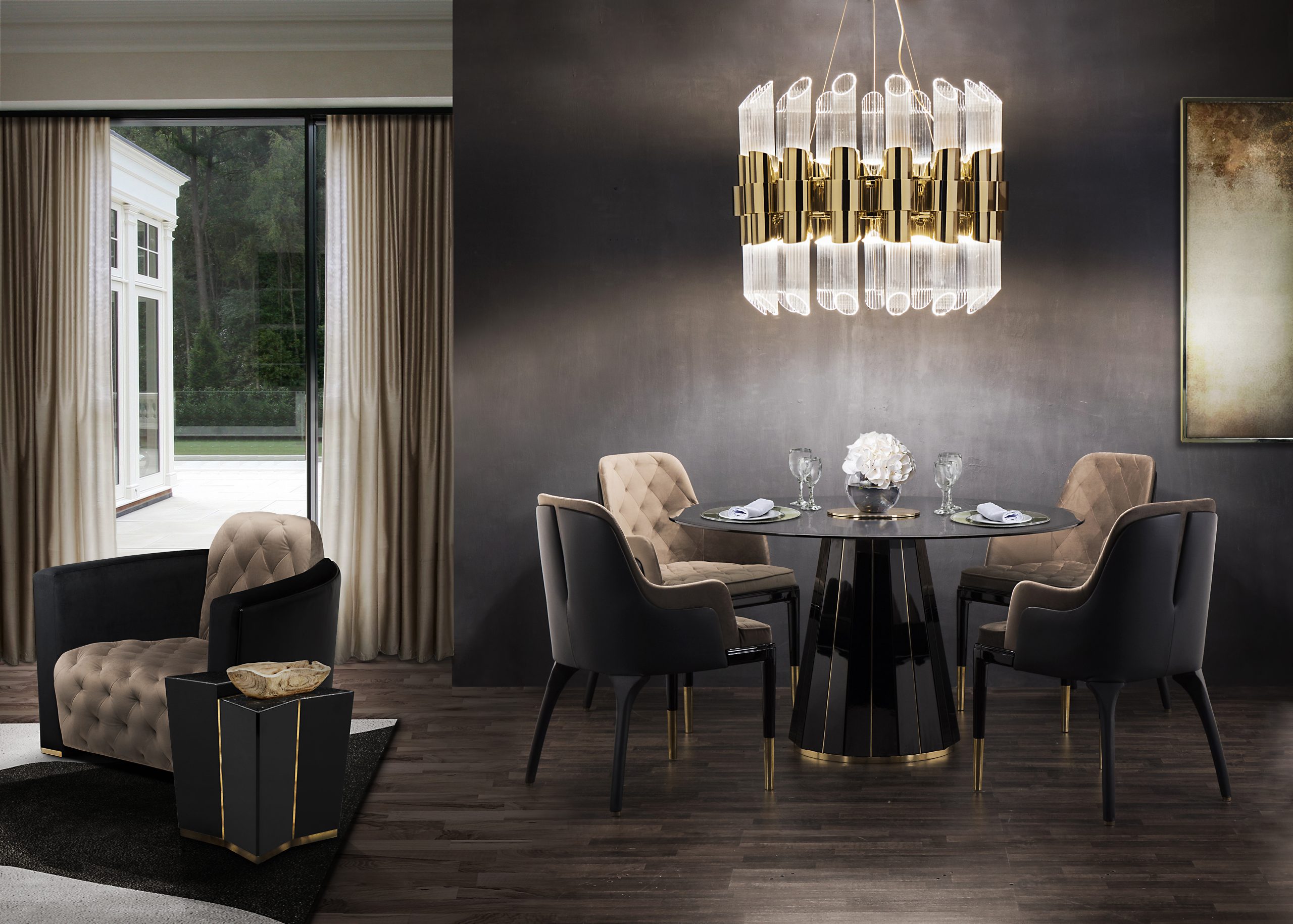 A round dining table is one of the boldest design trends so far in 2021. If boldness is the word of choice for your dining room décor then the Darian Dining Table should be your very first choice.
< ?php get_footer(); ?>
Home Bar Design
Swivel bar chairs are one of the most dazzling bar design elements you can go with. Luxxu´s Swivel Charla Bar Chair is the most functional and stylish bar chair you will ever see, the furnishing details and refined material make this a timeless creation.
A bar design is never complete without the astonishing and traditional bar chairs. The Charla Bar Chair is a refined and luxurious solution that will provide your bar design with comfort and class.
If you enjoyed this article regarding Dining room design to suit your personality then make sure to check out our socials to find news, inspirations, and more interior design ideas: Pinterest | Facebook | Instagram.