Cutting Edge Console Tables: Functionality And Elegance Fused Into One – Console tables are the best solution to decorate an entryway or hallway, and to make room for things you want to keep close by! In this week's article, LUXXU Blog looks at our brand's most stylish and elegant consoles. Continue reading to discover more.
---
See also: LUXXU's Sofa Collection: Discover Our Premium Upholstery Items
---
Cutting Edge Console Tables
Functionality And Elegance Fused Into One
Algerone Console
Algerone is an opulent console with acute geometric features, inspired by architectural elements. Just like its counterparts, it was designed to remind us of the unique strength and class that only marble has. Its Statuario marble top is supported by a sleek base adorned with synthetic leather and brass details. A design that will redefine the way one perceives console tables.
Get the look:
Scarp Console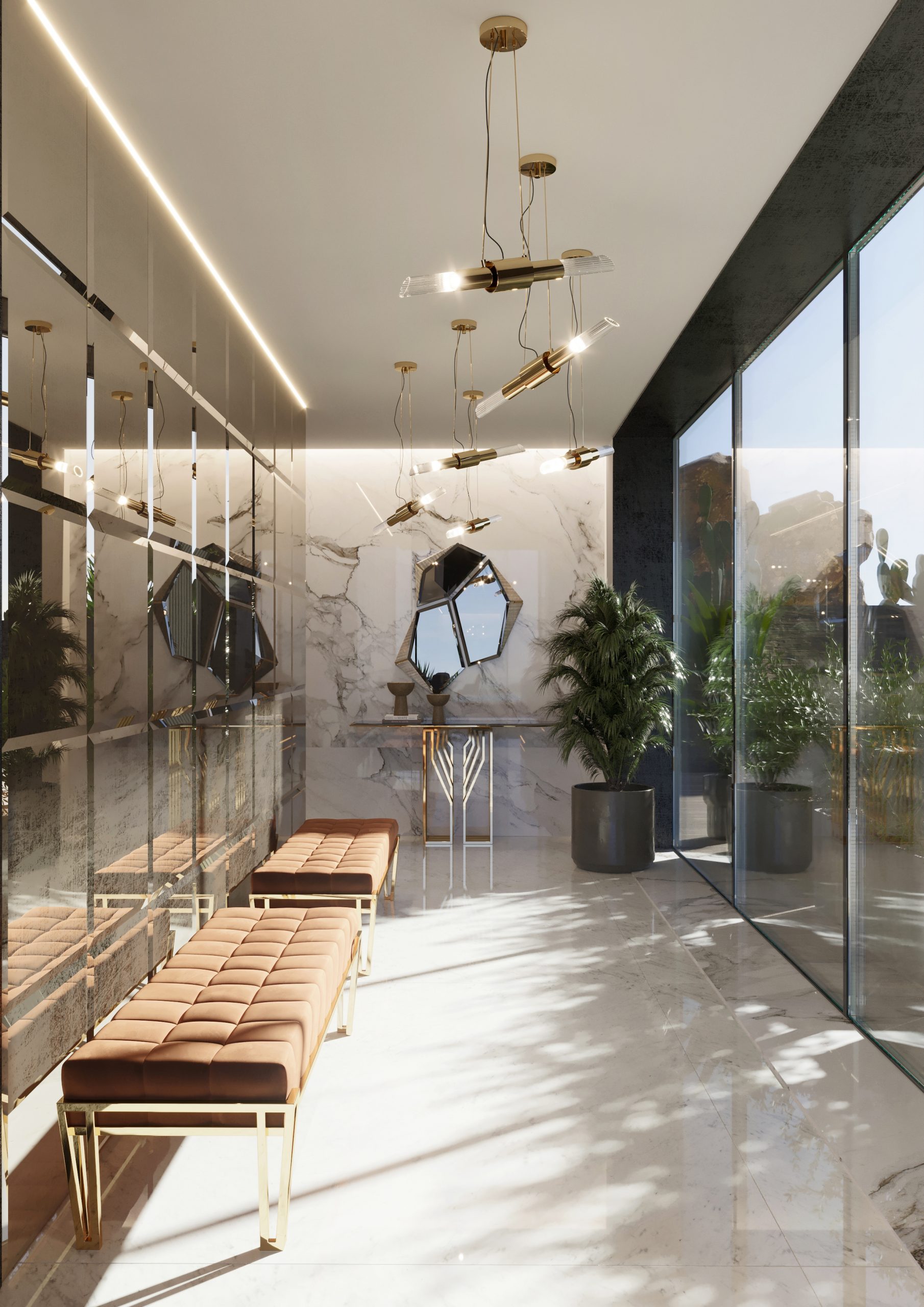 When rebellion meets nature it creates nothing but an uncontrollable force. Scarp Console's insurgent gold-plated brass legs and Nero Marquina marble bring out the strongest presence in modern projects. The powerful strength of this luxury console table leaps any room into a deep sense of robust dynamic.
Get the look:
Beyond Console
The best handmade techniques find balance in a delicate work in wood softened with touches of brass that reflect warm and golden tones on its polished surface. An impressive display of elegance, Beyond console table, shows the exquisite capacity to fill a variety of ambiences thanks to its luxury presence.
Get the look:
---
See also: Luxury Houses Premium Collection
---
Myllo Console
Inspired by the distinct engineering present in the tallest bridges, Myllo Console functions as a symbol of solitude and innovation. This Marble and Polished Brass console table reflects the rawness and perfection of an engineer's masterpiece, fragile as it may appear but solid and firm that promises to hold your breath. It's a statement piece that holds any room's highest expectations.
Get the look:
---
See also: Rediscover LUXXU: Welcome To A New Era Set In Stone
---
Vertigo Console
Proven to be impressive through its conspicuous and elegant lines, the Vertigo console has a striking dynamic pose. In either modern or classic entrance halls, the shimmering line in gold-plated brass merges in any living room decoration in Nero Marquina marble finish. A fascinating and exclusive console that exhales luxury and a cohesive style.
Get the look:
Apotheosis Console
A hymn to sophistication and design, the Apotheosis console creates a strong presence that will revolutionize the looks of any project. Its straight lines make for a glorious construction, embodying the spirit of exclusive design. A daring and elegant modern console table, a balance between marble, lacquer, and brass lines.
Get the look:
---
See also: LUXXU Home Master Catalogue
---
If you enjoyed this article regarding

C

utting Edge Console Tables: Functionality And Elegance Fused Into One

 then make sure to check out our socials to find news, inspirations, and more interior design ideas: Pinterest | Facebook | Instagram