The environment you create with the decor of your office has a preeminent impact on your team's work motivation, and, consequently, on productivity! To make sure your organisation is always inspired to perform at its best, we gathered the best corporate office design ideas out there!

Vertical Garden
The first of our corporate office design ideas is an attempt to bring the outdoors to your workspace! Adopting a vertical garden in the design of a commercial office is an admirable way to create a healthier and more attractive space, diminishing the negative effects of artificial lighting, and, ultimately, boosting the productivity of your employees!
Layered Lighting
To incorporate both the aesthetical and the ergonomic aspects of lighting design, create several layers of illumination, generating a lighted ambiance with diverse focus points to allow for concentrated tasks to be performed effectively.
For a perfect lighting finishing for your desk, consider Luxxu's Pharo I Table Lamp!

So far, what do you think about our corporate office design ideas? Share your thoughts with us!
Statement Furniture


Even though there are practical aspects that need to meet in a commercial office, such as appropriate storage space, don't neglect the impact that a stylish upscale piececan have on the final atmosphere!
Setting high luxury standards through interior design choices will create contribute to the performance culture you want to achieve! The Waltz Bookcase by Luxxu, with an unmistakable style, may just be the final touch your luxurious corporate office needs!
Polished Meeting Area
In a corporate office, the retreat used to brainstorm and discuss ideas must have the capability of boosting creativity! To do so, space needs to be clean, smartly designed, fashionable and comfortable!
The elegantly designed Charla Office Chair by Luxxu can offer you all you need with its ergonomic shape and exquisite materials that assure high quality!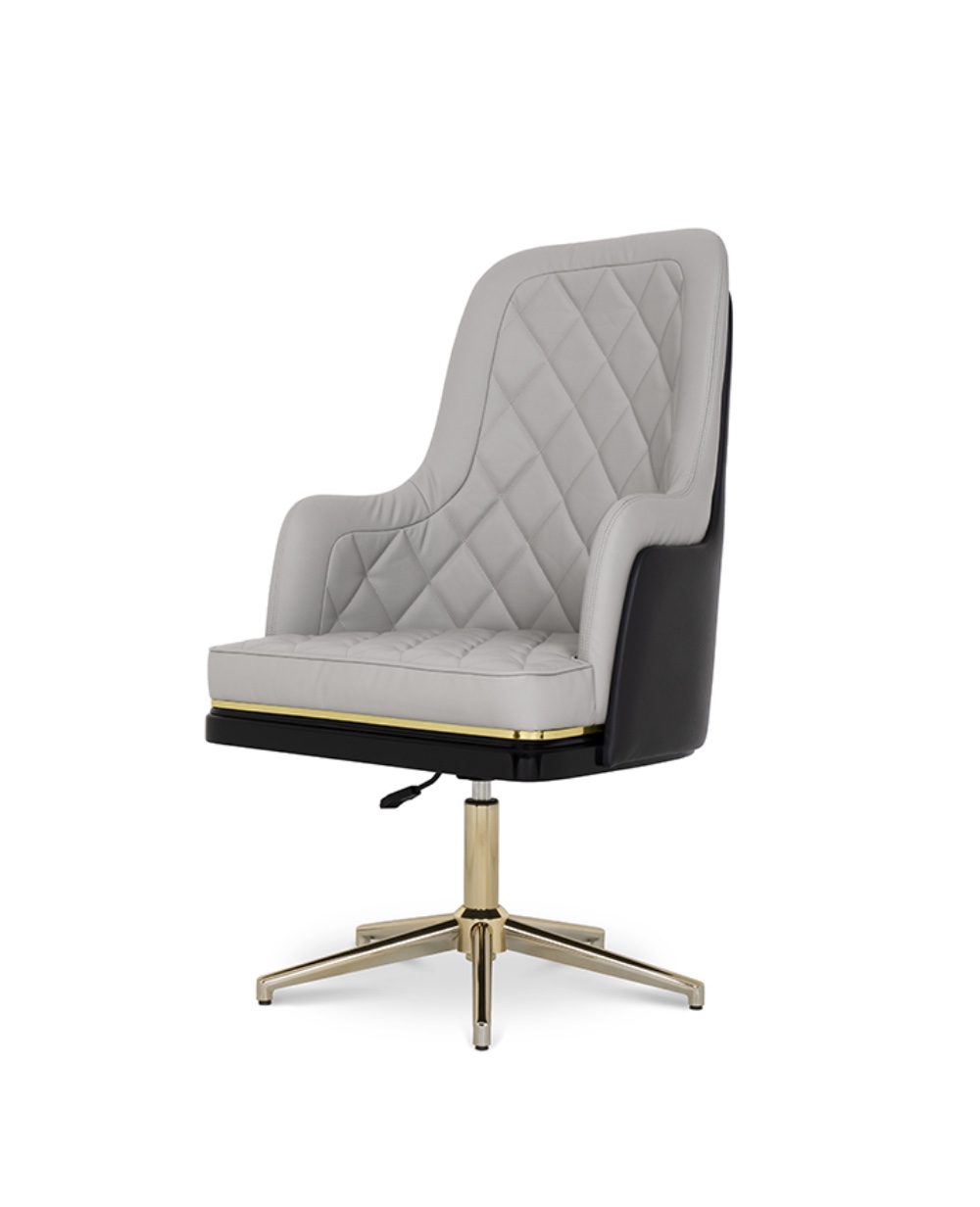 Natural Light
All the above corporate office design ideas are fantastically effective but one should not forget the importance of natural light!
The natural brightness of the sun has a physiological effect on people's mental state, creating a healthier and more productive climate!
You May Also Like
What are do you think about our Corporate Office Design Ideas? Feel free to comment on our article!
Did these corporate office design ideas give you the inspiration to redecorate your office? Follow Luxxu's Facebook and Instagram page to find interior design pieces that will transform your space!