Contemplate These Outstanding Dining Room Inspirations – Discover some of the most Astonishingdining room designs and let yourself be inspired by these designs for your next design projects. In today's article, Luxxu Blog will show you amazing dining rooms to inspire you. Stay with us!
See also: Modern Dining Room Design – An Unforgettable Dinner With Charla
Dining Room Inspirations
By Amazing Interior Designers
Peter Mikic is a London-based interior designer, originally from Melbourne, Australia who moved to London in 1990. Peter's known for his playful yet versatile designs, his understanding of space, movement, and development, and his fresh and elegant style. We love the hypnotic pattern on that rug!
Thom Filicia is universally known for his ability to create stunning modern, yet classic interiors that retain an inviting aesthetic that reflects the individuality of his clients. Filicia's design philosophy is all about balance and choosing the perfect elements all around. Just like the rug above.
Jonathan Adler is famous for having a unique interior design style where he includes his passion for culture, craftsmanship, and mid-century. He is considered one of the biggest design symbols not only in the USA but also in the world. This dining room has that wow factor and the rug there is pure visual serenity.
See also: Beyond Dining Table

Other Dining Room Inspirations By Luxury Brands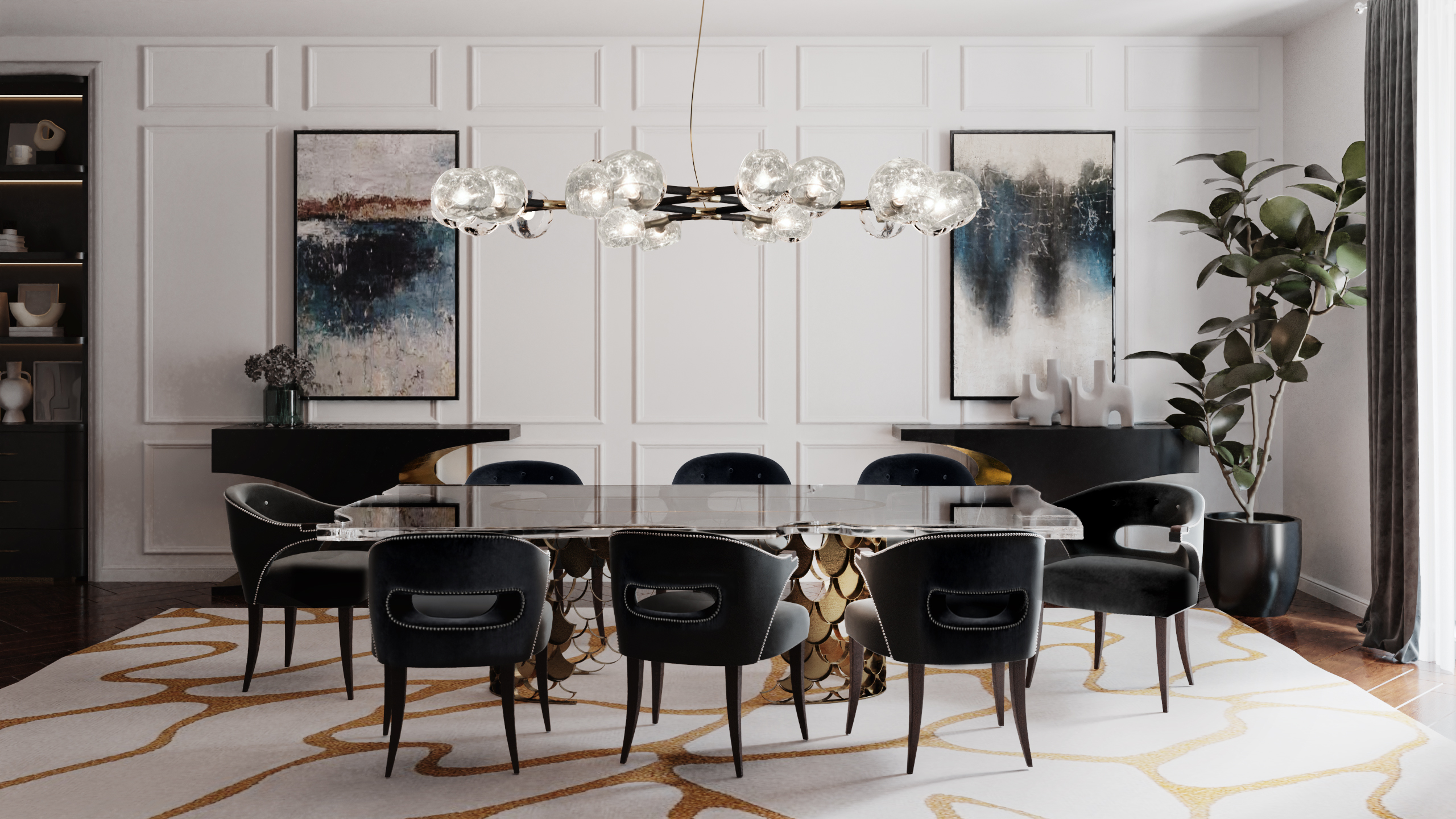 Outstanding simplicity, contemporary aesthetics, and seductive power are characteristics reflected in this dining room. With a fantastic combination of style and materials, this ambiance is simply gorgeous.
Classic with a bit modern, fully authentic – that's how we define this dining room. This dining table offers to find inspiration in the past via modern-inspired graphic concepts, illuminating the power of a sumptuous, unique dining room design.
The combination of dark tones, white marble, and golden element it's absolutely stunning! The perfect dining room decor inspirations for your next interior design projects.
See also: Galea Dining Chair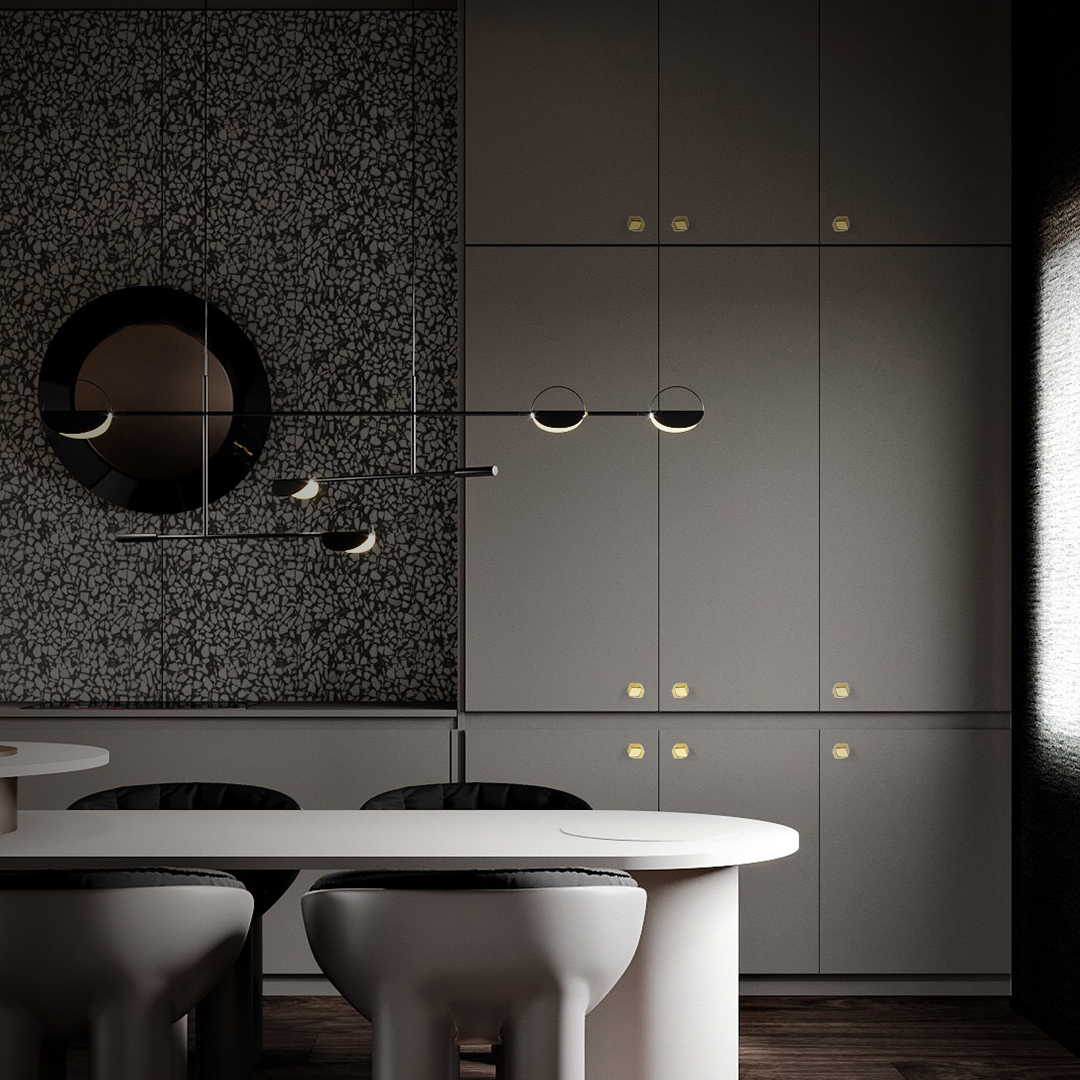 The dining room is one of the spaces you definitely don't want to miss next time you're building an interior because it's a place where everyone can congregate at the end of the day to share anecdotes and share a meal together.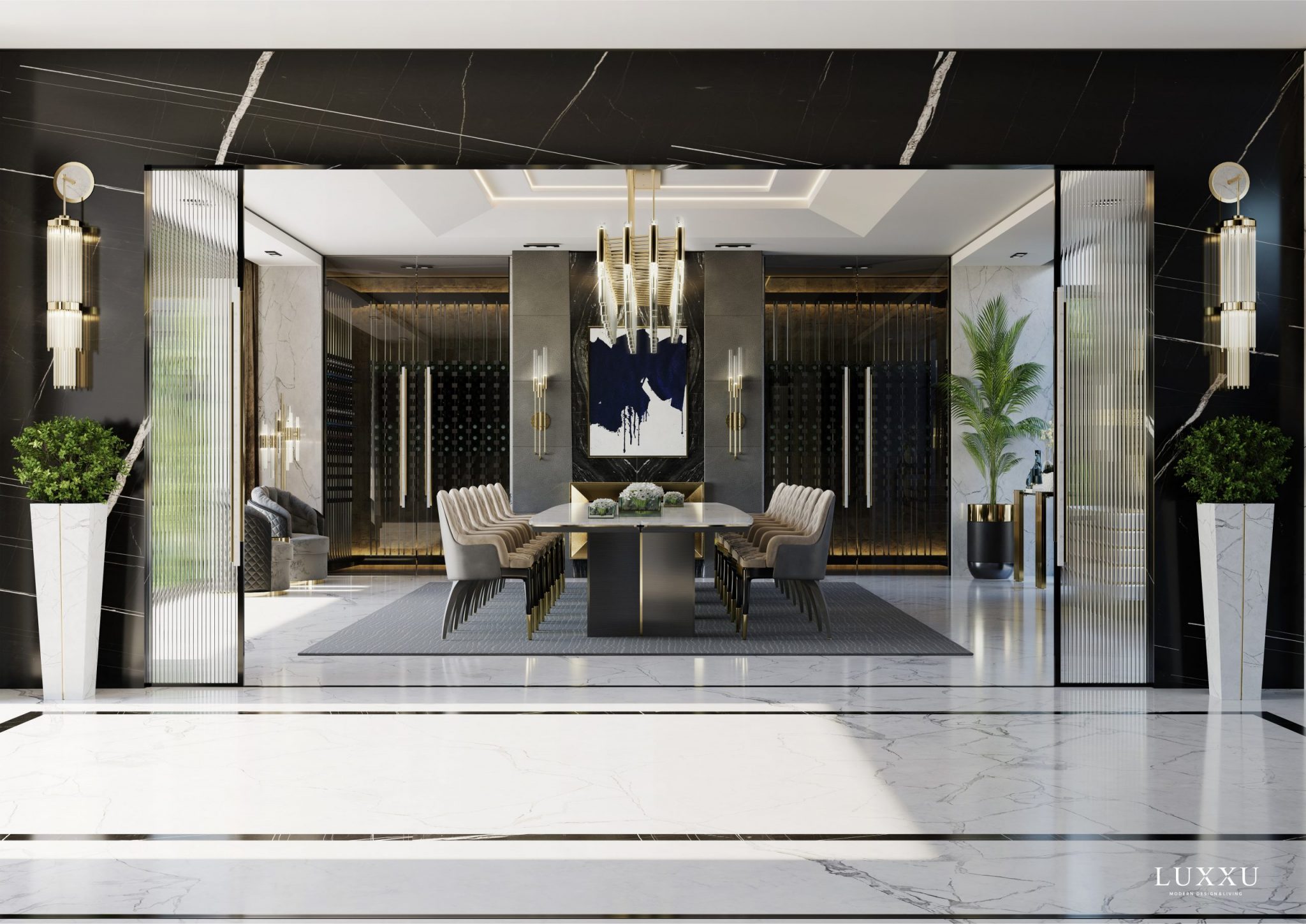 Without a good center stage item that generates an awe-inspiring mood and makes a stunning statement in this area, a sumptuous dining room cannot be regarded as completely wholesome and complete. Luxxu's Beyond Dining Table may be the ideal answer, as its opulence exudes excellence on every occasion.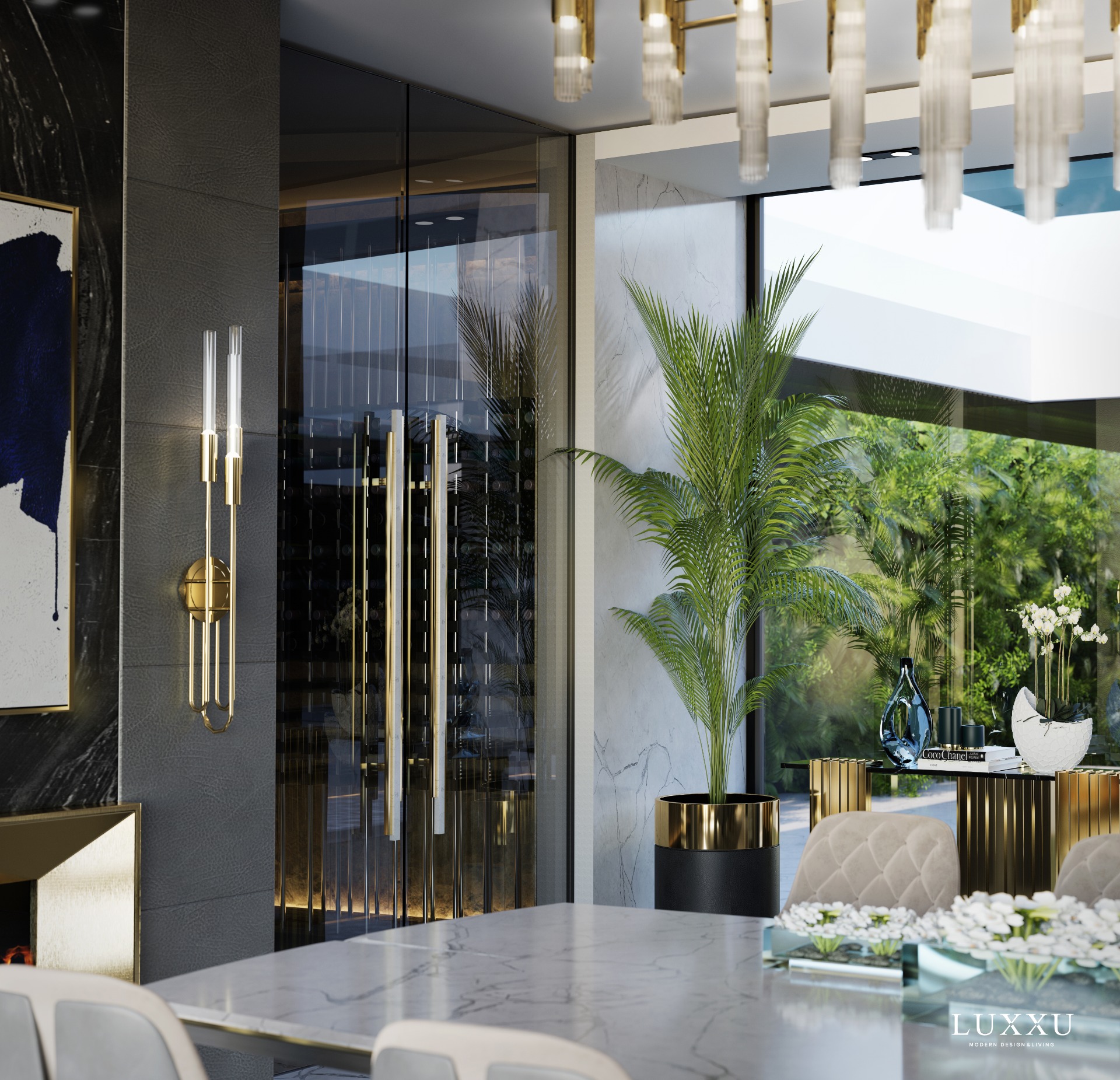 The generous dining room was designed to highlight the comfortable luxury and palpable sophistication. This space is comprised of a plethora of cutting-edge and tailored designs that certainly stand the test of time! To adorn the doors of this stunning room you can find the iconic Skyline door pulls by PullCast.
See also: Modern Dining Room Design – The Fine Dining Of Paris With Luxxu
If you enjoyed this article regarding Contemplate These Outstanding Dining Room Inspirations then make sure to check out our socials to find news, inspirations, and more interior design ideas: Pinterest | Facebook | Instagram.
< ?php get_footer(); ?>