The Consoles vs Side Tables – What makes an accent table a must⇒ As the famous phrase "importance is in the details", all interior designers look for that finishing touch for any project they are developing. In a luxurious space such as a living room, small areas are open, waiting to be filled with creativity. That's where accent tables come in, be it a side table with an extravagant design but that conveys usefulness, or be it a console with the sole purpose of bringing glamor to the interior. But what is the difference between a side table and a console and where to use it?
.
.
Luxxu answers that very question while presenting a luxurious and beautiful design.
.
What is the Difference between a Console and a Side Table?
.
The right accent table can complement any style and provide an added storage area in even the smallest of spaces. The purpose of a side table and a console table is totally different. While the side table works almost as an extra feature to support another product, be it a sofa, a center table, or even an armchair, a console works specifically to beautify a place that is not filled, it may contain some storage but its main function is design and elegance.
. as
Consoles are designed for beauty
.
Myllo Console
Inspired by the distinct engineering present in the tallest bridges, Myllo Console functions as a symbol of solitude, innovation, and elegance. Composed by Marble and Polished Brass it reflects the rawness and perfection of an engineer's masterpiece, fragile as it may appear but solid and firm that promises to hold your breath. It's a statement piece that holds any room's highest expectations and serves its true purpose as a console with beauty in mind.

.
Vertigo Console
Prove to be impressive through its conspicuous and elegant lines, this prodigious console has a striking dynamic pose. In either modern or classic entrance halls, the shimmering line in gold plated brass merge in any living room decoration in Nero Marquina marble finish. A fascinating and exclusive console that exhales luxury and a cohesive style giving the extra touch in elegance to any living room design ideas.
.
Scarp Console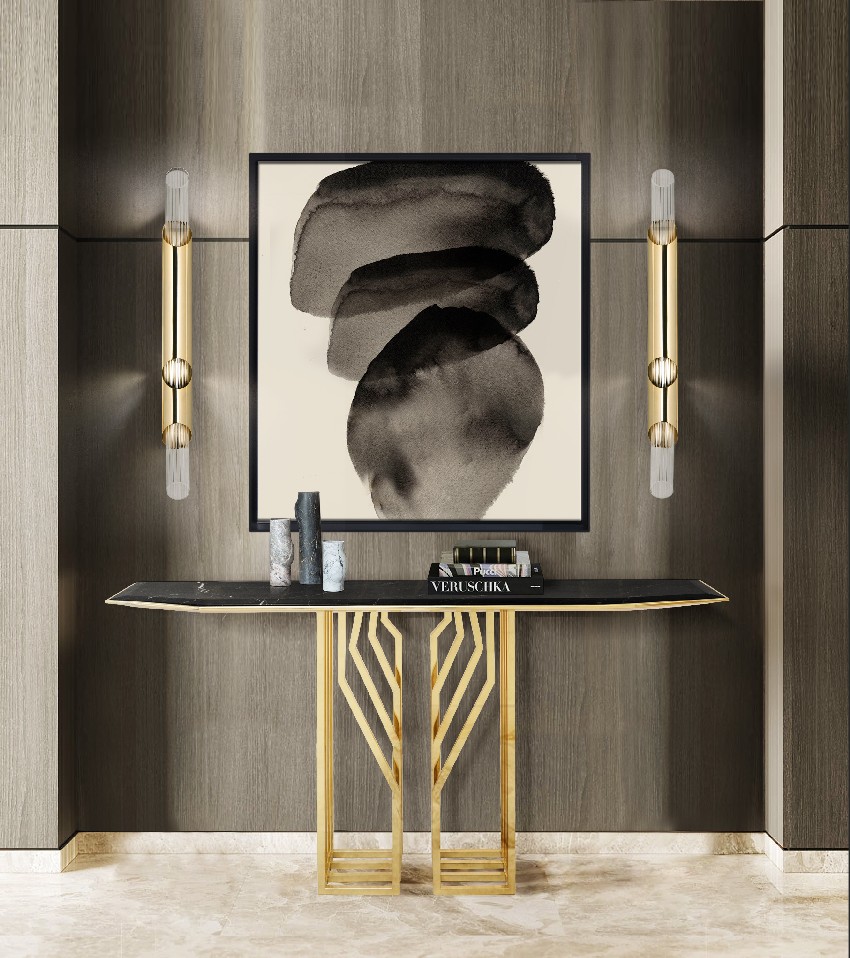 When rebel meets nature it creates nothing but an uncontrollable force. Scarp Console's insurgent gold plated brass legs and Nero Marquina marble brings out the strongest presence in modern projects.
The powerful strength of this console leaps any room into a deep sense of robustly dynamic, making it even more obvious the difference between the accent tables.
.

.
Side Table are fundamental support pieces
.
Darian II side table
Inspired by our remarkable Darian sideboard, the Darian II side table rises has a luxurious side table, impotent and lavish. A ravishing handcraft side table, that is made of round smoked glass placed on top of a wooden structure in black lacquer touched by gold-plated brass bars. This luxury item adapts perfectly to any ambiance or style. Functional besides beautiful, a perfect combination for any accent table.
.
Apotheosis side table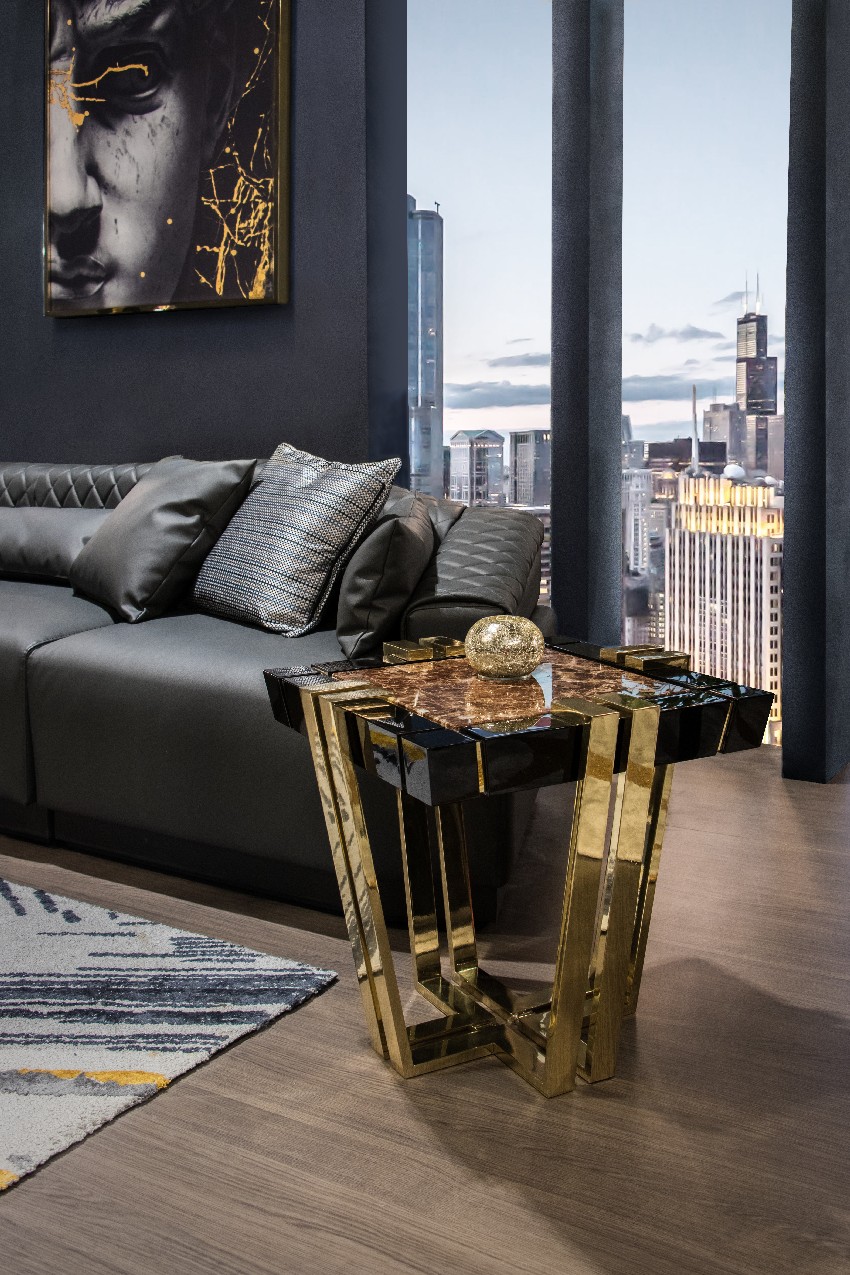 A hymn to sophistication and design, this side table adds a vigorous presence that revolutionizes the look of any project. Its unique form reveals the talent of the craftsmen and the exclusivity of the design, resulting in a glorious construction. This side table has a daring and elegant balance of polished brass, black lacquer, and Emperador marble.
⇒ Check our article  Empire your Home – Decorate like Royalty⇐
.
Empire side table
Empire State Building was the inspiration for this stunning side table. It adds a classic yet modern appeal to any space. Made with the highest quality of brass and Nero Marquina marble, this is ideal to create a spectacular and sophisticated living room, entrance, or bedroom. It distinguishes itself from other side tables because of its bold design and color making it one of the most iconic tables from LUXXU's collection.
.
If you enjoyed this article regarding Consoles vs Side Tables -What makes an Accent Table a must then make sure to check out our socials to find news, inspirations, and more interior design trends and ideas: Pinterest | Facebook | Instagram.
.