Closet Design Inspiration For Your Storage Organization

⇒ Combining storage with a refined design could be a challenging task, particularly, if you have a lot of clothes. Find out in this article modern and luxurious closet design ideas for your house.

Nowadays, closets fit into different divisions. You can have a walk-in closet in your bedroom or place it in a home office. There are many options to closet design, you can showcase your shoe collection or even place a vanity to create a boudoir ambiance.
Bet on High-quality materials for a more durability
Modular closets allow different combinations to better fit into your space. The Waltz Closet by Luxxu is made with the finest materials, walnut root veneer, black leather, black lacquered wood, brass, and smoked mirror. Waltz is the ideal closet for a luxury closet design offering a fully customizable organization system featuring shelves, rods, and drawers. It's a modular piece that enables various module combinations.
Use your accessories as decorative elements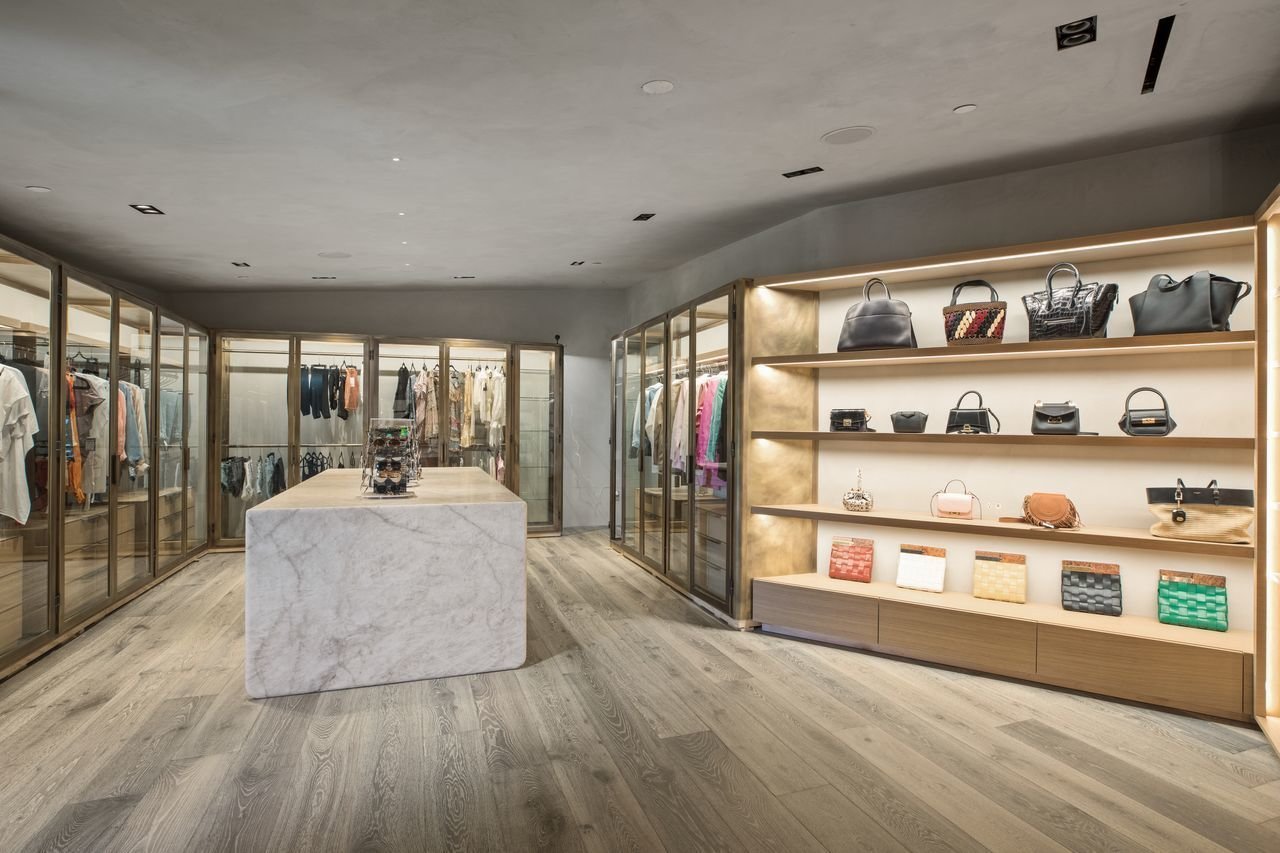 A see-through closet and open-shelves can display your shoes and accessories as decorative elements, creating a modern closet design. A great option to showcase your collection of designer bags. This luxurious closet belonged to Chrissy Teigen that put her Beverly Hills Mansion on the market for $23.95 million.
Take advantage of Valet Stands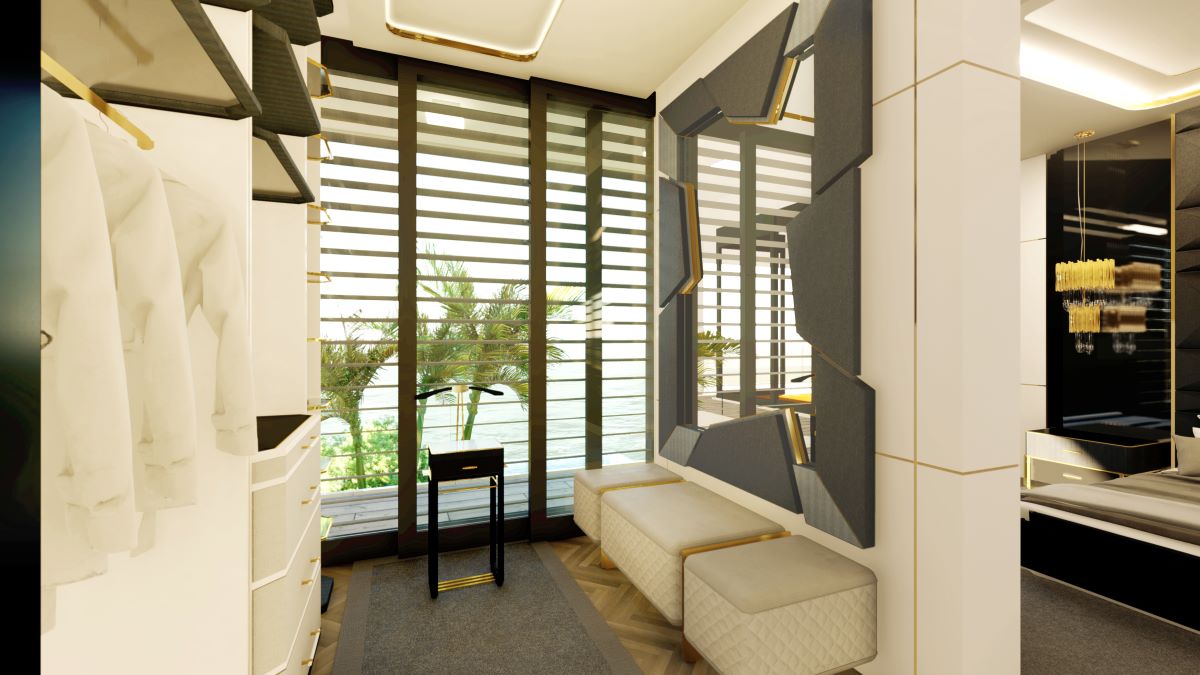 Valet Stands could be a smart solution to create more organization, yet adding a modern aesthetic into your closet design. The Waltz Valet Stand by Luxxu is a sophisticated solution, plus it adds a sober touch into a contrasting color scheme. This high-end valet stand provides lots of storage with 3 hooks for ties, scarves or belts, a shoe rack, brass bars for trousers, a drawer for additional storage, embellished with brass hardware, and a hanger for coats and shirts.
Combine your office with your closet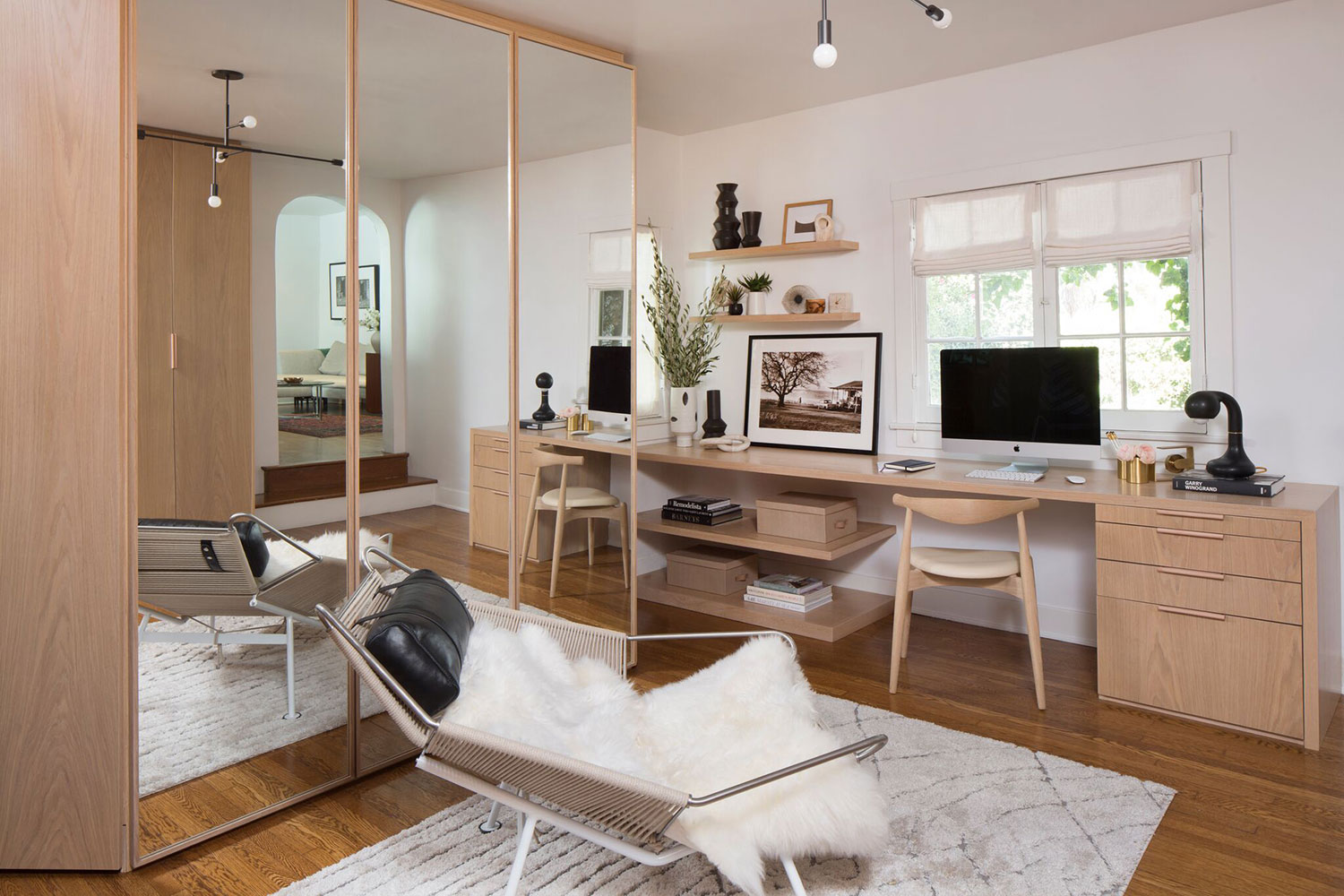 Take advantage of all the spaces in your house. You can use your home office to fit your closet in. This closet design was made by LA Closet Design and reunite beautifully the two worlds.
.
⇒ See Also: Island Mansion: Dream Villa In Capri by Boca do Lobo exhales luxury
.
If you enjoyed this article regarding Closet Design Inspiration For Your Storage Organization, then make sure to check out our socials to find more about interior design trends and ideas: 
Pinterest | Facebook | Instagram
.