Black Bathroom Ideas For A Stylish Remodel ⇒ While soft shades and bright pops of colors are the most popular tones to decorate bathrooms, creating an intimate, chic, and sophisticated environment to truly be able to relax is best possible with black shades. Be inspired by these designs to create your own moody space.

⇒ See Also: Luxury Casino Resorts To Visit in 2020 ⇐
Mixing Natural Materials
Natural materials are always the key to lighting up a room, especially when you're considering an almost all-black space. Light-colored wood creates a soft contrast perfect for a relaxing environment.
Discover the best sellers of Luxxu's Collection
Add Different Patterns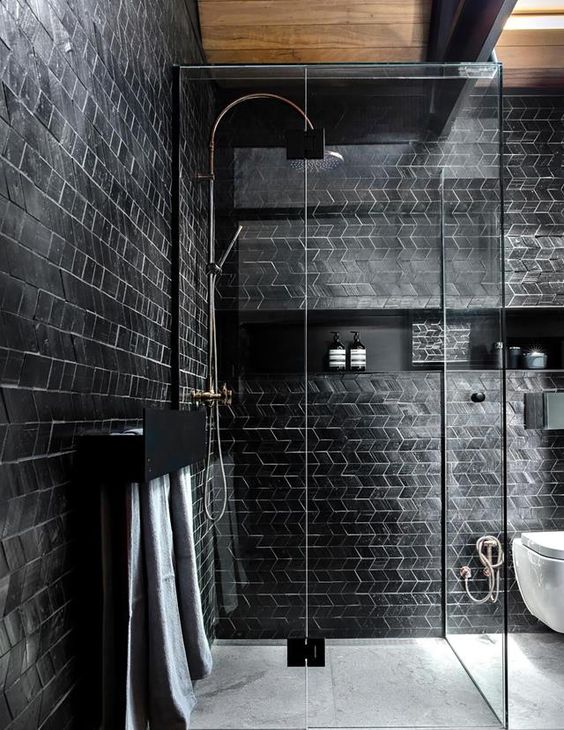 With a monochromatic space, it might be hard to create visually interesting aspects that give life to the room. One of the best Black Bathroom Ideas for this is to use different patterns for flooring, walls and decor items, as well as different textures in furniture.
Choose Luxury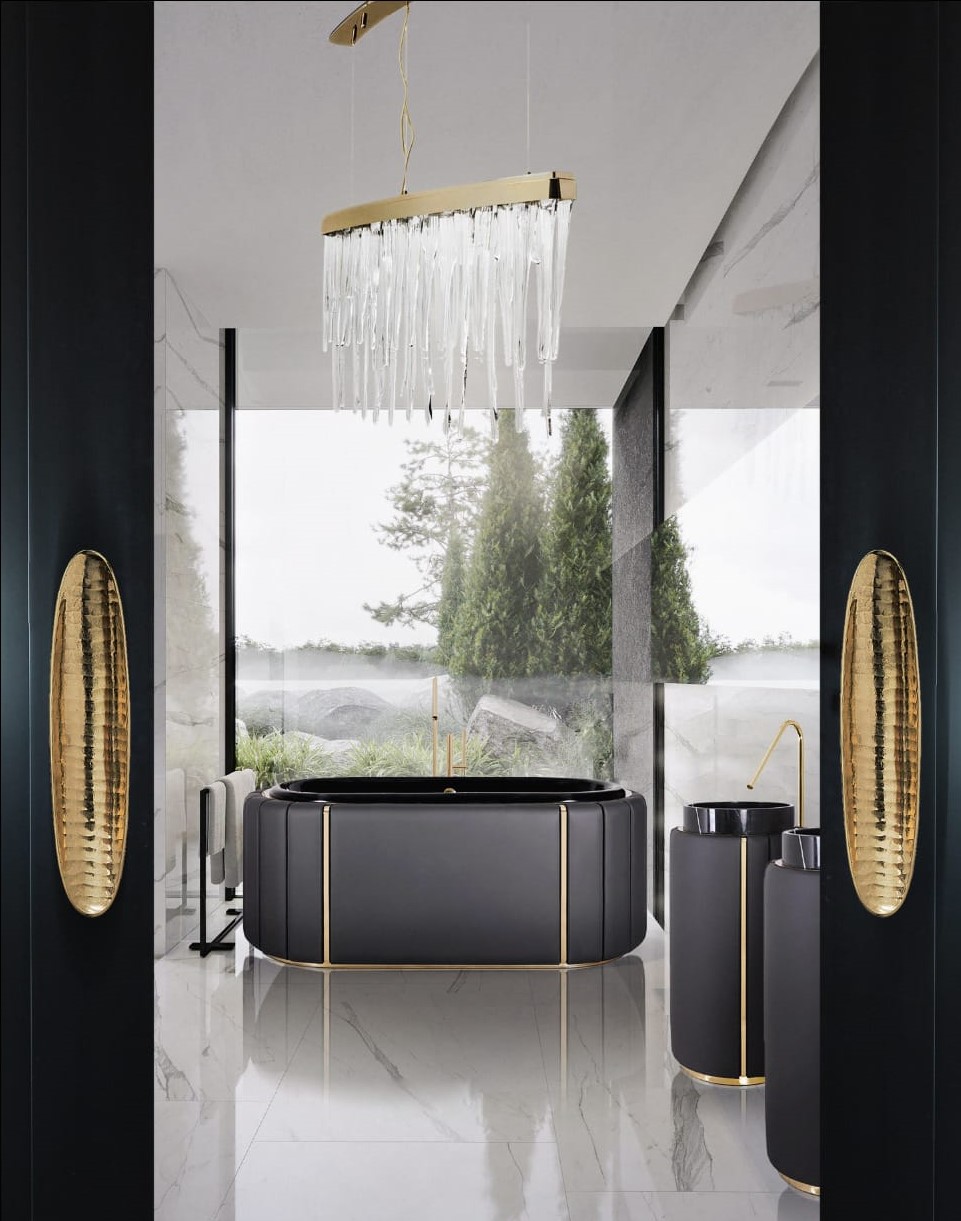 Other popular Black Bathroom Ideas focus on black furniture and items rather than dark flooring and walls. A stylish set of a bathtub and two sinks in matte black and with gold accents is perfect for a clean look and would match perfectly with a golden crystal chandelier, such as LUXXU's Babel II Suspension Lamp.
Get The Look
Matte Black Fixtures
Another solution to add chicness to a black bathroom is to add matte black fixtures to already dark walls and flooring, thus providing more texture to the room while maintaining the monochromatic look.
Get The Look