Best Interior Projects in Sydney, the city which together with renowned architects, designers and builders is committed to providing excellent facilities for all. Find out who they are bellow!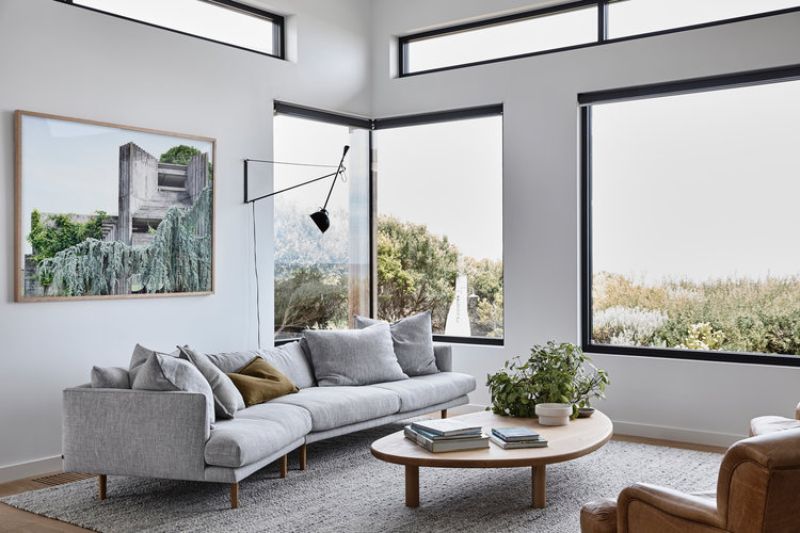 A Modern and Industrial Bathroom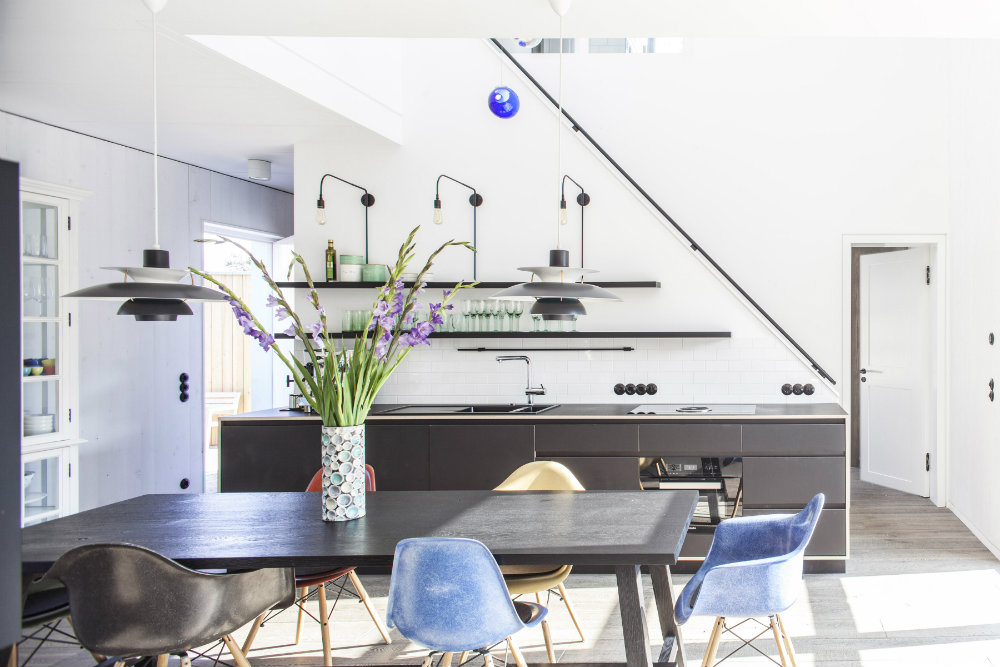 This beautiful residential project is another proof of Sydney´s obvious versatility when it comes to interior design and inspiration. It is amazingly pleasing to observe a work of art that manages to be subtle and modern, all while maintaining a really smooth-looking aesthetic. DelightFull and their unique Pastorious Wall Lamp provide discrete yet effective lighting that is crucial to this project.
Stunning Penthouse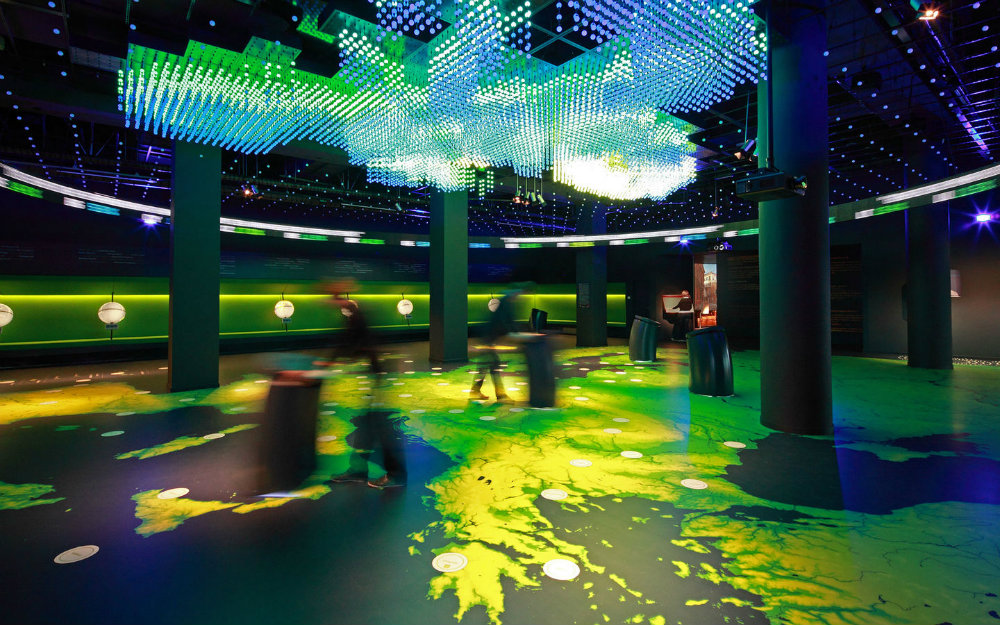 This stunning design project that is brought to you by Boca do Lobo has not only a prime location but also a luxurious and modern ambiance. Filled with exquisite lighting and incredible aesthetics this gorgeous penthouse becomes a place that will leave you speechless and amazed with the attention to detail and overall perfection you will see.
Project By Aedi Interior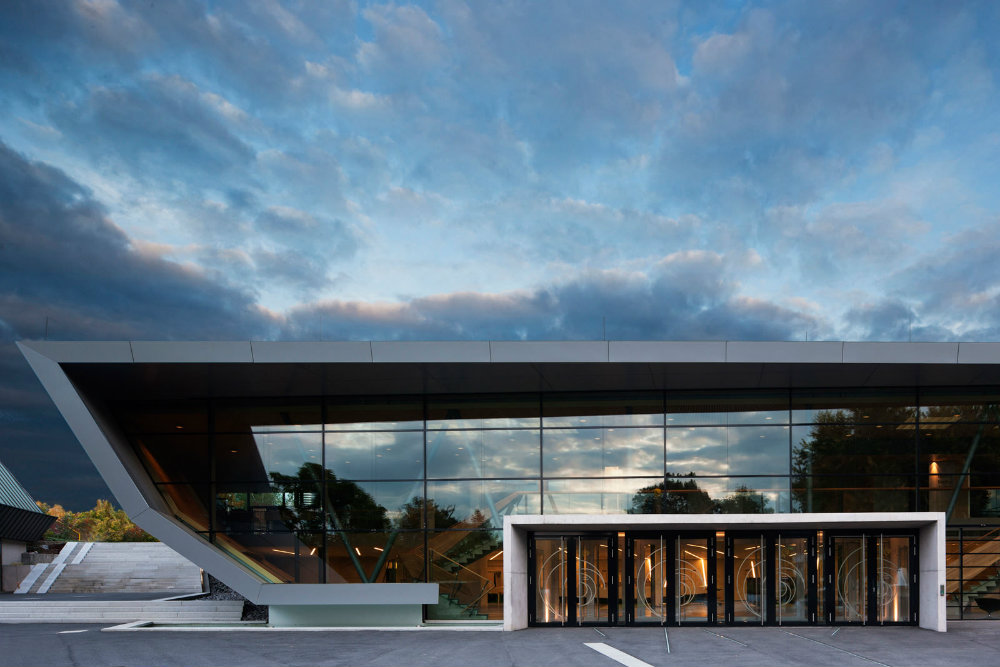 This awe-inspiring Residence is filled with concepts of art and design. The chic and trendy look of this project matches perfectly with the style of its client. Throughout this outstanding design, we can see that that all the rooms of this residence seem to blend seamlessly with each other, making the impression between the indoor and the outdoor effortlessly appear to be one and the same.
⇒ Check our article regarding the Top 25 Suspension Lamps That Will Blow Your Mind⇐
Gold & White Trendsetting House
This magnificent design project counts with numerous luxury brands that manage to co-exist perfectly together in a very natural and effortless manner. A feat hard to achieve, this project has furniture designs from top designer brands such as Boca do Lobo and Koket among others. Every room of this residence is a work of art by itself with unique touches and exquisite materials, making this project an overall inspiration source.
A Touch Of Glam Into A Luxury Apartment
This residential project is proof that any room can be transformed into a real luxury nest. By perfectly blending a modern and classical glamour while adding the right amount of gold details, exclusive handcrafted pieces, and unique lighting with the Cloud Lamps by Circu, it is possible o create magic and gorgeous aesthetics that fit extremely well with the ultimate goal of this beautiful design project.
⇒ Check our article regarding the Top 28 Interior Designers in Sydney ⇐
Design Intervention With Luxxu Modern Design And Living
One of the most luxurious design projects you will ever see, Luxxu and Design Intervention took over this residence and made sure that the end result was nothing less than a wonderful masterpiece. Bringing together beautiful shaded and neutral tones of color with a classical golden touch from the notorious Mcqueen Pendant and the subtle lighting element it provides, it is pretty safe to say that we get a truly undeniable seductive ambiance.
Applegatetran With Luxxu Modern Design And Living
This beautiful residential design project manages to bring exquisite modern glamour and originality in a very casual manner while being playful with the contrast of colors displayed throughout every room. Filled with both natural and artificial light this residence has the pleasure of counting with a crucial piece of this project, the Mcqueen Chandelier, a piece that obviously stands out and changes the whole dynamic of any room by itself.
House of Style and Design With Luxxu Modern Design And Living
Achieving a traditional yet appealing aesthetic is not something easy to accomplish in any design project, however, House of Style and Design and Luxxu achieved just that with this great design project. The breathtaking neutral colors present in all pieces of furniture and lighting like the Empire Suspension lamp really show a traditional and classical ambiance that showcases all the glamour this project has to offer.
Blainey North & Associates
Blainey North & Associates is a global design firm specializing in interior architecture and the design of luxury environments for five and six-star hotels, exclusive residences, and bespoke commercial and retail projects in Australia and around the world. Brutal decadence, this project's name has self-named the concept, describes the referencing of modernist architecture, yet executing highly detailed moments of decadence within strong geometry and form.
Durbach Block Jaggers Architects.
Neil Durbach, Camilla Block and David Jaggers are the directors of Durbach Block Jaggers Architects. They are a practice committed to searching for the possibilities of architecture itself – its power and poetry; its pleasure and necessity. This beach house project translates their style of working within the parameters of appropriateness and innovation,  while subscribing to a sensibility of sensitivity, seamlessly integrating landscape and architecture together.
Greg Natale
No need for introductions, Greg Natale is a world-wide interior designer from Sydney, Au. This magnificent 1000-square-meter house is the result of a complete gutting and remodeling by Greg Natale, transforming the thirty-year-old building into a luxe, Art Deco-style modern residence in which marble plays a starring role.
Alexander &CO
Alexander &CO. is a working community built upon individual and team growth, while balancing client needs, commercial interest, and innovative thought. Their vision is to create a team that excels across all spatial skill sets. We are invested in active learning and the effective professional journey of each member of our organization. A personal project, this is the home of Alexander &CO.'s Principal, Jeremy Bull and Marketing Director, Tess Glasson and their four young sons. Built to accommodate the needs of a growing young family, this project is a low-cost build, all whilst exploring material expressiveness. But at the core of its philosophy, it should show its materiality and imperfections, the humanity of construction trades.
Fiona Lynch
Renowned for her artistic approach to interior design, Fiona Lynch is a design studio that excels in achieving wonderfully resolved outcomes across residential, hospitality and retail projects. This St Kilda Apartment is conjured from a place of restfulness and elegance. Capturing the adventurous spirit of its owners, the redesign works see the previously dark and oppressive enclave transformed its wearied bones into a refreshing and elevated experience.
Brenda Wong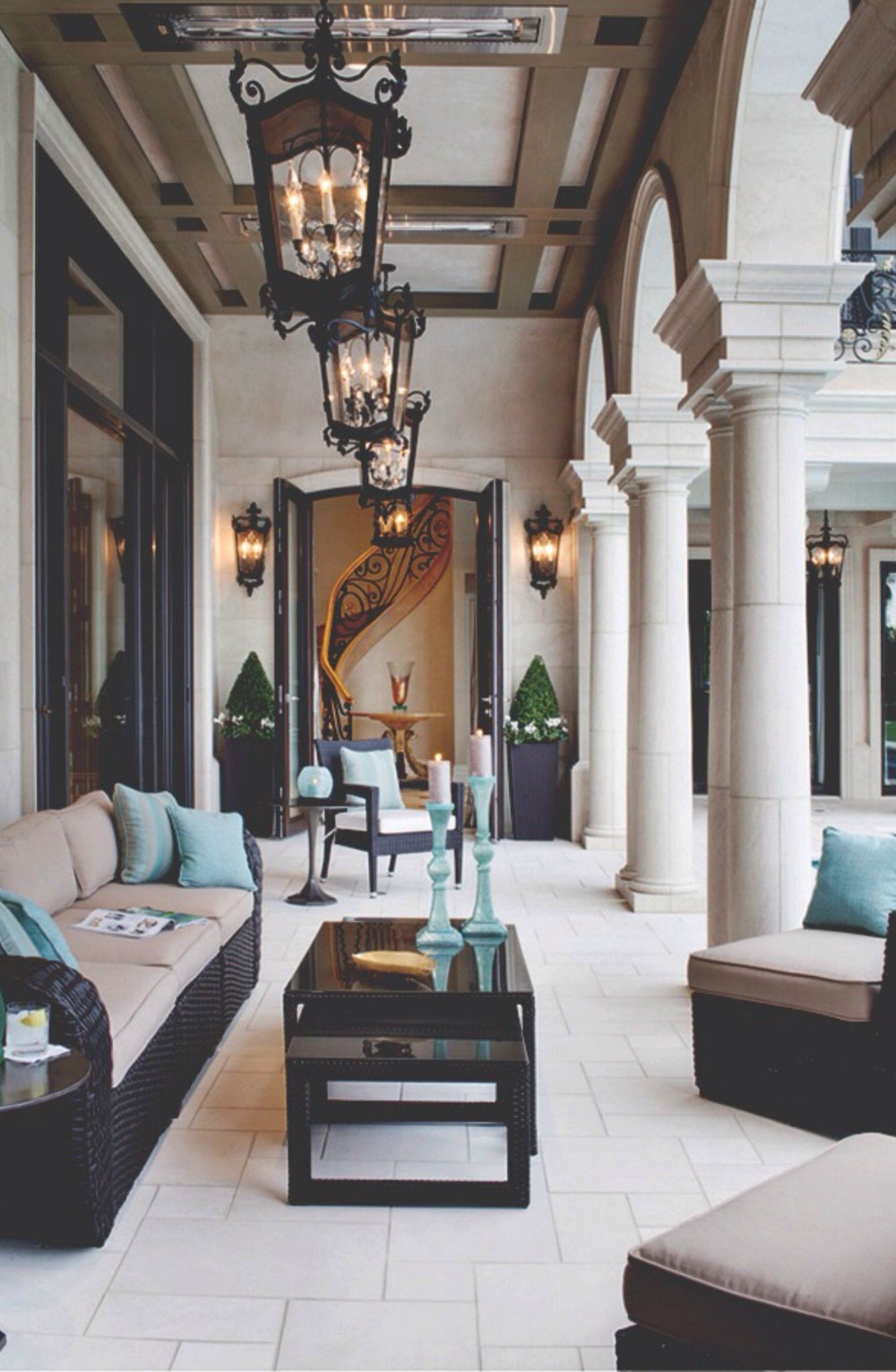 The Brenda Wong Studio has a Signature to every project: the partnering of an elegant aesthetic with a functionality that transcends the years.  The high level of personal consultation and collaboration brings design solutions that are client-focused and always sympathetic to context, function and budget. This Covet House project was an important 1960's house that was respectfully reimagined into a brave interior journey of the finest details.
Tamsin Johnson
Tamsin Johnson is an interior designer whose work manifests certain devil-may-care energy, all the while underpinned by rigorous planning of proportion, form, color and texture. This knack of appearing effortless brings the ultimate level of sophistication to her work as illustrated by her residential, commercial, and hospitality projects.  Hence the sense of play is evident in the contrasts of scale, the bold use of art, and the sculptural nature of the furniture pieces she selects or commissions, which combine to genuinely surprise and delight.
Hecker Guthrie
Paul Hecker and Hecker Guthrie founded the Studio, with the aim to create spaces that are endearing and beautiful, where the feeling speaks louder than the furnishings and the levels of charm and comfort outweigh the instant gratification of the merely new.  The sky city hotel is a joint collaboration with Walter Brooke, the 123 rooms in the hotel will be opulently appointed to meet the growing demand for quality hotel rooms from both domestic and international visitors.
Arent&Pyke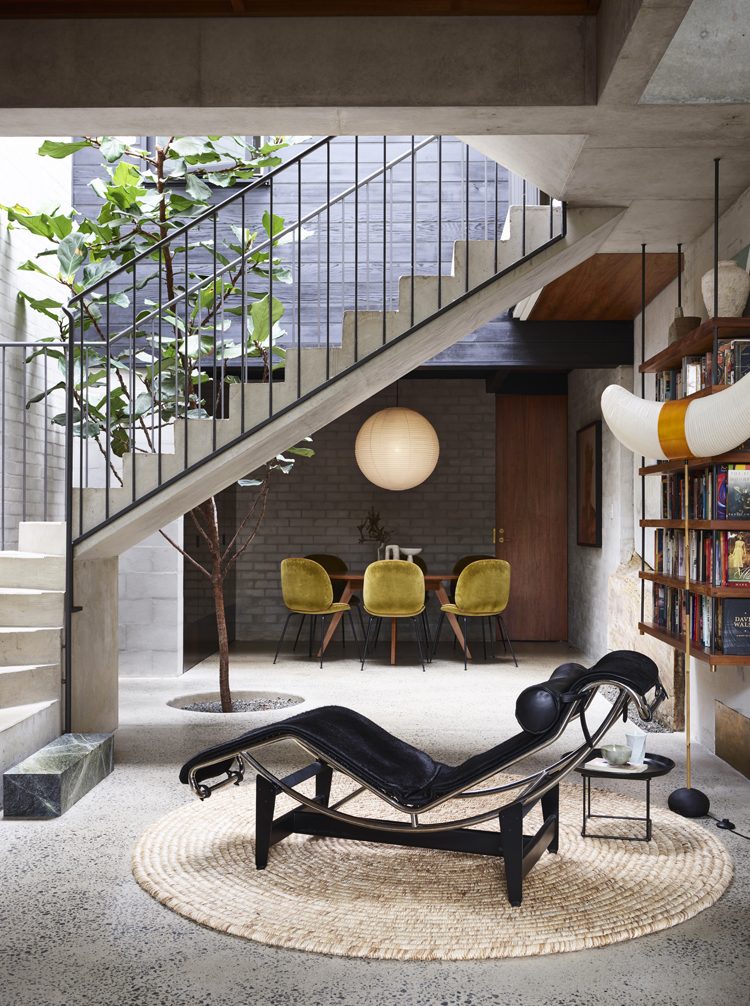 Arent&Pyke is a Sydney-based design practice, formed by Juliette Arent and Sarah-Jane Pyke, encompassing interior architecture and design with a unique focus on the decorative arts. Their renovated home in Annandale turned out to be an appropriate metaphor for what was an unusually organic project. The space was "quite grey, quite hard" and so there were a lot of conversations about lighting. They wanted to bring softness and ambient glow into the spaces, introducing Noguchi light sculptures and warm colors.
ANNACARIN DESIGN STUDIO
Anna-Carin McNamara is a Swedish-born interior designer with a Master's degree in Interior Design from the Royal College of Art in London. She is the founder and director of ANNA CARIN DESIGN STUDIO, a Sydney-based interior design studio that specializes in high-end residential Scandinavian interiors. A home for music aficionados, this Surry Hills terrace plays to its own beat. Merging Scandinavian design with the flamboyant, guided by the owner's collection of Australian art and love of English rock.
DAVID HICKS
DAVID HICKS was born in Australia, but spent most of his childhood in Malaysia. On his return home, he pursued his lifelong passion for interior design. Hicks established the eponymous David hicks design studio in 2000, which has grown and evolved to become Australia's premier brand for luxury-oriented interior and building design. In this apartment the interior combines David Hicks custom furniture pieces and statement lighting, restoring and reinvigorating the space, transforming it into a contemporary and serene home.
Decus Interiors
Decus Interiors celebrates beautiful design in all its manifestations. As purveyors of the original and unexpected, each Decus project is informed by a philosophy that interiors can significantly and positively impact our everyday lives. Striking a balance between the luxurious and the playful, they designed this space to grow with its occupant, offering the opportunity in which to play, to entertain, or to seek quiet refuge; a true home for all ages.
Harper Lane Design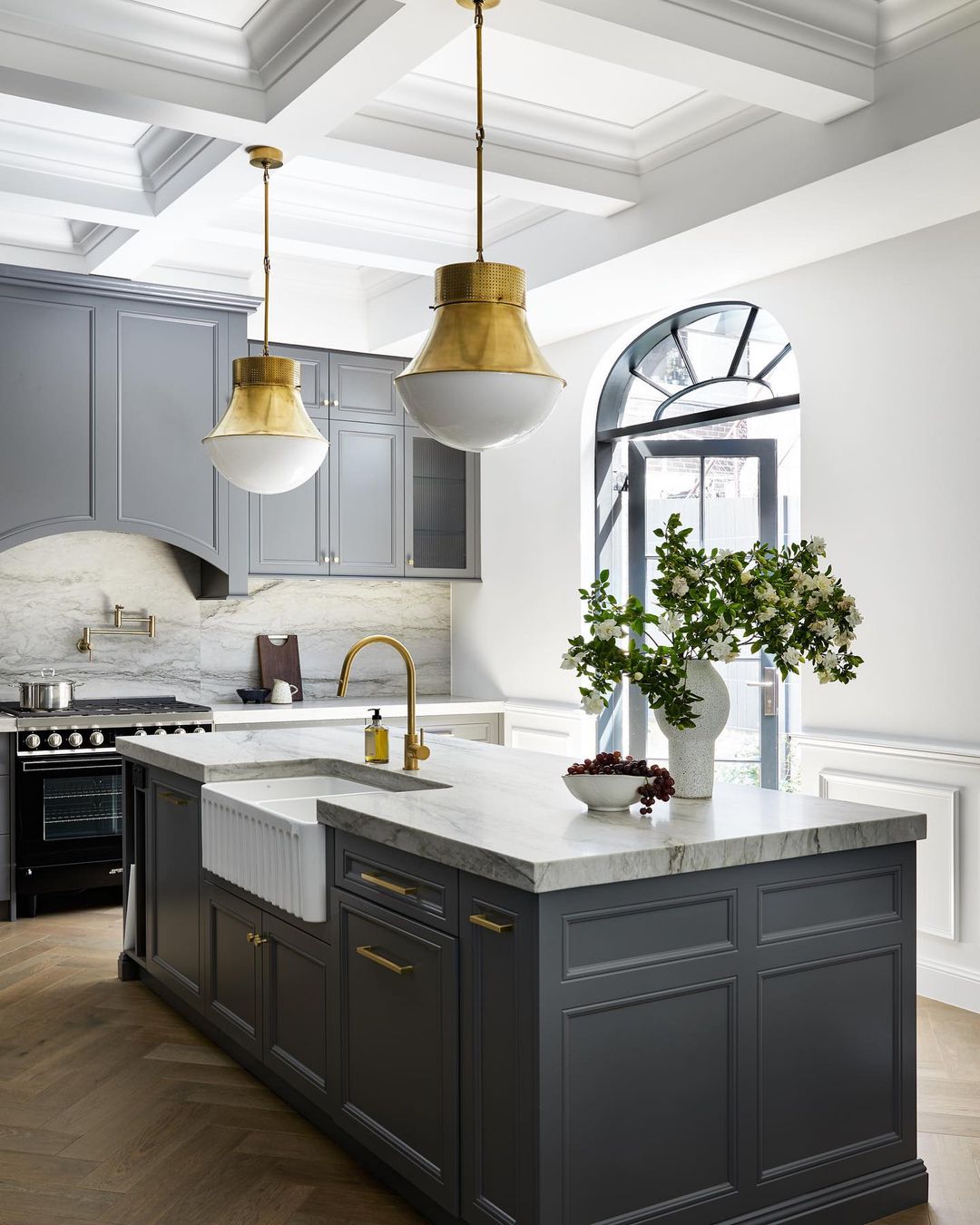 Harper Lane is a full-service Interior Architecture and Design firm, based in Sydney, servicing the Sydney-basin and beyond. Harper Lane Design covers all aspects of Residential and Commercial Design, from concept to completion. Their approach to this project was to deliver a truly bespoke space, with high-quality results and attention to detail.
If you enjoyed this article about the The Best Interior Projects in Sydney, you can also find more interior design inspirations in our Pinterest boards and Instagram page.