Best Interior Design Projects in Washington⇒ Washington is known as one of the big design markets in the world, especially considering the innovation factor that has brought into the design market. We're going on a journey to discover the best interior design projects in Washington, to get to know all the inspiration you need for next year!
1. Seatle Starbucks ft DeligthFULL
The design of our 1st & Pike coffeehouse evokes the warm heritage of that first store through its hardwoods, furniture and lighting. The store is LEED Gold certified. During construction, they made sure to recycle as much of the construction waste as possible. That is why Coltrane Pendant, one of DelightFULL's top best sellers, is the perfect lamp for this ambience. With a minimalist and industrial feeling to it, it is not, however, hard to understand where the mid-century inspiration lies. Coltrane is a simple suspended ceiling light, which is handmade in steel.
See Also: Top Interior Design Firms in Washington
2. Washington Living Room Project By Luxxu
A true conversation starter for your living room. This amazing living room design project is a sush inspiration for your next interior design project. Here we can find a beautiful sofa by Luxxu.
Lake Como, in Italy, is known for its dramatic scenery. Inspired in its typical water lilies, COMO Sofa, totally made in cotton velvet, is a tribute to natural beauty. Blake is our modular shelf system and it is easily customizable to any measures needed.
3. The Carlile Room Restaurant ft DeligthFULL
With references to the explosive vibes of the late-sixties/early-seventies in its décor and classic seventies-era lounge cocktails, The Carlile Room presents a thoroughly modern and progressive menu with "plant house" features, and our favorite local meats. Located across from one of Seattle's storied performance halls, the Paramount Theatre, The Carlile Room caters to pre and post-theatre crowds with shareable plates and a hearty late night menu. This Washington's project is embeauty with the Neil Suspension by DelightFULL, a modern chandelier with round arcs and spherical diffusers, that were inspired by the golden years of space exploration in the 60's.
4. Trump International Hotel Washington
This stunning lobby belongs to the Trump International Hotel in Washington. A hotel located in a historic building, the Old Post Office that brings a new level of luxury that mixes modern and classic elements. The bedrooms are equally luxurious and offer guests a unique stay every time as all the rooms are designed differently.
Famed architects Beyer Blinder Belle and interior design consultants Hirsch Bedner Associates created a spectacularly elegant atmosphere.
5. Cleveland Park House By Tenley Masson
This Cleveland Park home was reimagined to elicit a modern, tailored atmosphere, washed in depth-defining color and handsome materials. Introducing custom architectural detailing created a bespoke-feeling space, sophisticated in its warmth and charm. She transformed the former sunroom into a jewel-toned, well-proportioned library and reading nook, finished with custom millwork and intimate lighting. Throughout the home, we paired vintage classics with a present-day palette, giving her clients a stylish space to relax and entertain.
See Also: The Best Interior Design Selection of Seattle 
6. Gentleman's Study by Gary R. Lovejoy
Gary R. Lovejoy formerly of Jeffrey Associates in Bethesda, MD, works primarily in high-end residential and commercial design with an emphasis on clean, uncluttered space where light and space become of utmost importance.
Asian influences and bold art statements make this contemporary gentleman's study unique and expressive. Abstract painting by Howard Mehring from the Washington Color School. Lighting by Holly Hunt. Furnishings by Donghia and Holly Hunt.
7. Cleveland Park by Lisa Vandenburgh
1940s, Industrial and Asian influences coalesce with the Frank Lloyd Wright-inspired architecture of this house.
Lisa's work has been published in a wide variety of publications – House Beautiful, Southern Living and Veranda as well as being included in The Washingtonian list of "The Best Interior Designers of Washington".
See Also: Most beautiful hotel lobbies in the World
8. Washington Residence by Thomas Phesant
Thomas Pheasant is internationally recognized for his 30 years of creating interiors. His diverse accomplishments have been widely published in the most prestigious architectural and interior design magazines around the world. In 2005, he was honored by Architectural Digest US with the distinction "Dean of American Design". This amazing project just comprove the motive of his sucess. Simplicity and elegance is the key of this interior design project.

9. Bloomingdale Rowhouse by Tenley Masson
A young couple looking for a home with soul buys a historic townhouse in Washington that had recently been purchased by developers bent on modernizing the space. This couple came in at the eleventh hour before the demolition was complete and hired Zoe Feldman Design to bring back the character of this old home with modern touches, eclectic art and design, quirky touches, while focusing on the sustainability in line with their ideals.
See Also: Top 25 Las Vegas Best Interior Designers
10. H Street Rowhouse by Zoe Feldman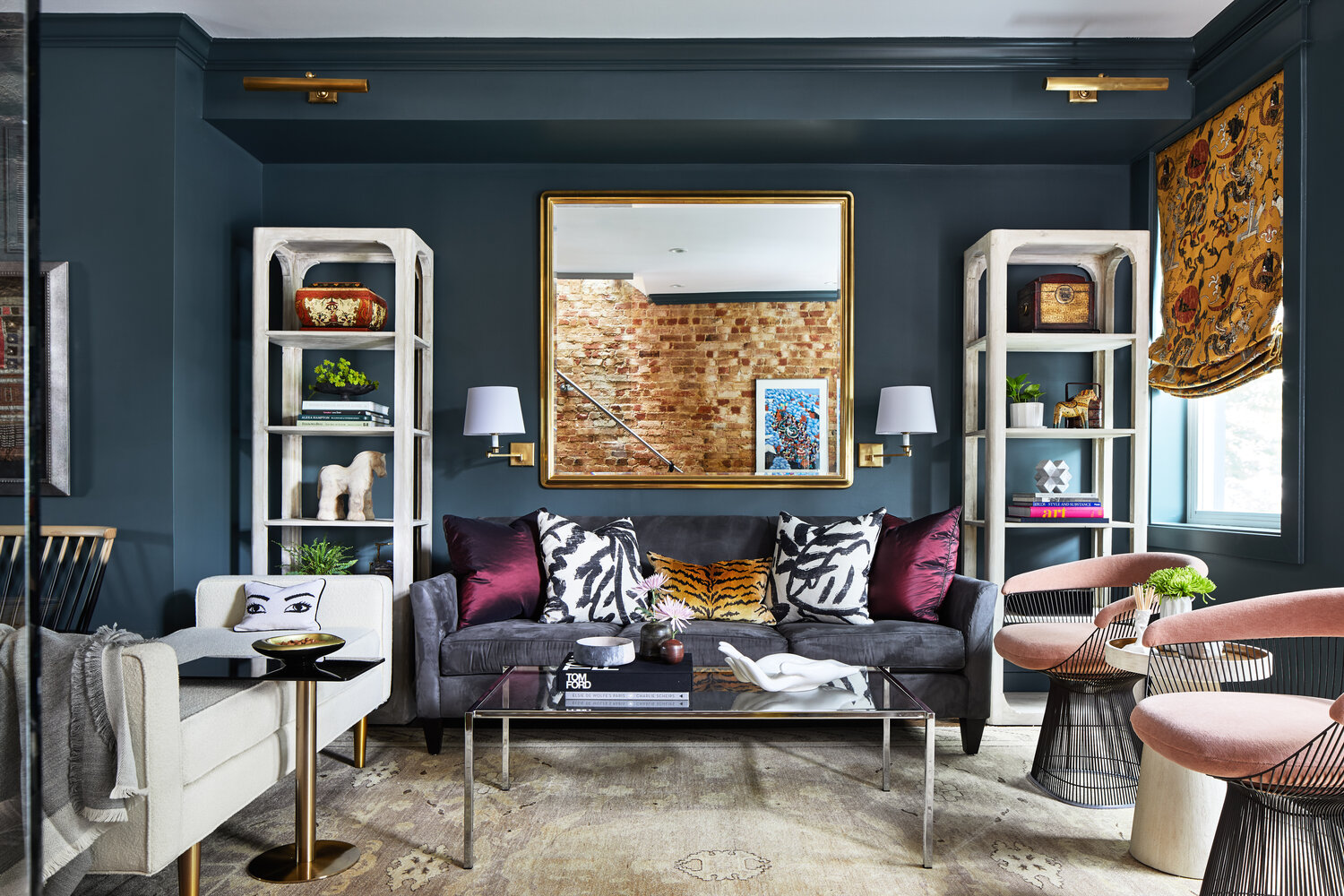 A mix of global, arty and fashion inspired notes give the space a level of depth and interest that leaves one wanting to know more.  Influenced by the client's travels, family heirlooms and desire for eclectic design spanning the ages, the space combines a layered, collected feel with a youthful, chic attitude. The femininity of the boudoir style bedroom, boldness of the flowered jewel box bath and timelessness of the Mid-Century Modern pieces showcase the range this small space provides.
< ?php get_footer(); ?>
If you enjoyed this article regarding Best Interior Design Projects in Washington then make sure to check out our socials to find news, inspirations, and more interior design trends and ideas: Pinterest | Facebook | Instagram.