The big event is already happening, and for that to be possible there was a whole work behind the scenes of iSaloni. Today we show you some pictures of the pre-show!

iSaloni started on Tuesday, the 9th, and ends on Sunday, April 14th. The most important international fair for furniture and lighting is underway and, as every year, involved a whole lot of work for all the brands exhibiting at the event.
That, of course, is the case for LUXXU, as the stand the luxury lighting brand setup at Euroluce is wonderful! If you're curious to see more about this incredible process, which includes a lot of crystals keep reading! And don't miss tomorrow's blog post about the first day.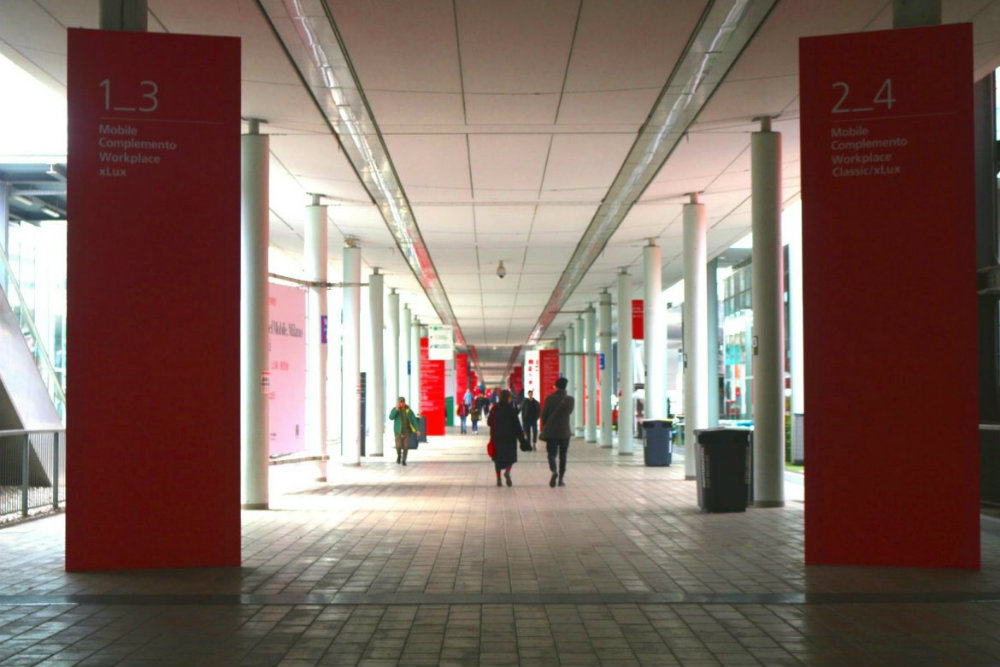 This event aims to bring the best international brands together in one place, expanding their businesses and strengthen their international networks. There are more than 160 countries represented by the brands, whether lighting, furniture, accessories or textiles. With more than two thousand exhibitors per year, which present products in all sorts of shapes and styles you can expect to find the design solution for your projects at this incredible event! The event is much more than a simple interior design tradeshow. It's where trends are defined and where technology and sustainability come together with design!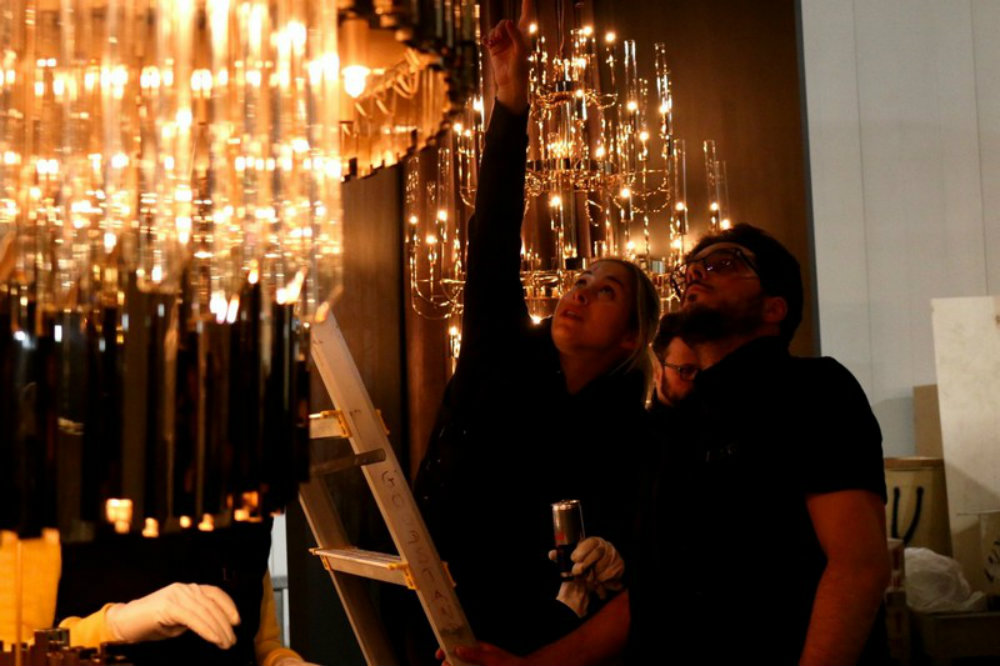 As we already mentioned many times before, iSaloni is not only a meeting point for business to be done but it is THE leading tradeshow in the world of design and interior design.  For all that to be possible you need of course to set up the amazing booths! Whether lighting or furniture, you can expect great things!
You can visit Euroluce if you are in Salone Del Mobile, and if you want to see stunning chandeliers that will take your breath away you need to visit LUXXU! We are in Hall 11 – Stand G22 and you can't really miss us as you have a chandelier that's 4 meters tall!
However, do not miss the rest of the show! We are also in Hall 4, with our incredible furniture collection, and the show has amazing things in every Hall!
After a long time preparing the best scenario for you, you can now visit us at Hall 1 1- Stand G22! Crystal, brass, Swarovski crystals are waiting for you at Euroluce!
Also! Do not forget to visit LUXXU Home, HALL 4  – Stand E12. It's a stunning booth designed to look like a modern penthouse, includes outdoor areas, living areas, a master bedroom, closet, bathroom, and office space!
There was a lot of work and dedication behind the scenes of iSaloni, by every single one of the brand exhibiting at the event! But it's all worth it!
You might also like
Milan Design Week Cocktail Parties You Have To Go
What To Expect From LUXXU Home At iSaloni 2019
Visit us and discover these incredible pieces