Be Acquainted With Luxury – An Exhibition Of Luxxu's New Masterpieces => LUXXU always looks for innovation in all its products, in a way that always pleases a demanding audience and at the same time stands out from the rest by always being one step ahead. For this set of custom designs, These new custom designs have come to adorn LUXXU's latest design projects, a series of conceptual luxury homes located all around the world, from Miami to Moscow. LUXXU's team of creatives, craftsmen, and designers felt the need to introduce innovative design experiences through bespoke and timeless designs. These quintessentially embody the concepts of luxury and comfort, which are of extreme importance for the brand. In today´s article, Luxxu Blog will showcase these luxurious new creations that will surely leave you speechless.
---
See also: Marvel At This Exclusive Miami Property By Luxxu
---
Welcome The New Members Of The Galea Family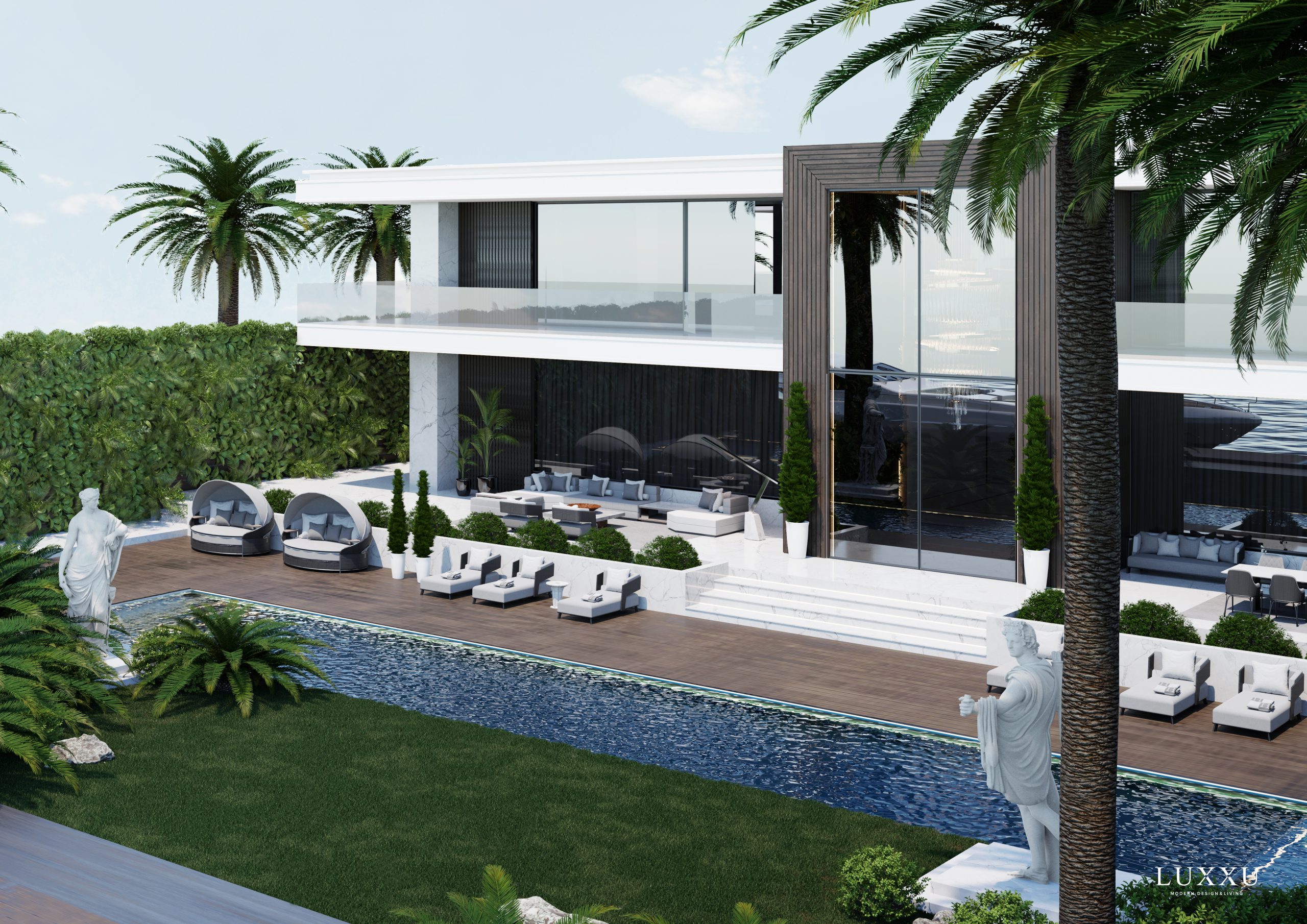 For this new season, LUXXU is extending its Galea family with four new exquisite designs: an armchair, a sofa, a daybed, and a chaise lounge, all of which are specifically designed for outdoor use. These timeless outdoor furniture designs were made to be durable and weather-resistant, brought to form through a combination of traditional weaving techniques and metalwork from Indonesia and Portugal.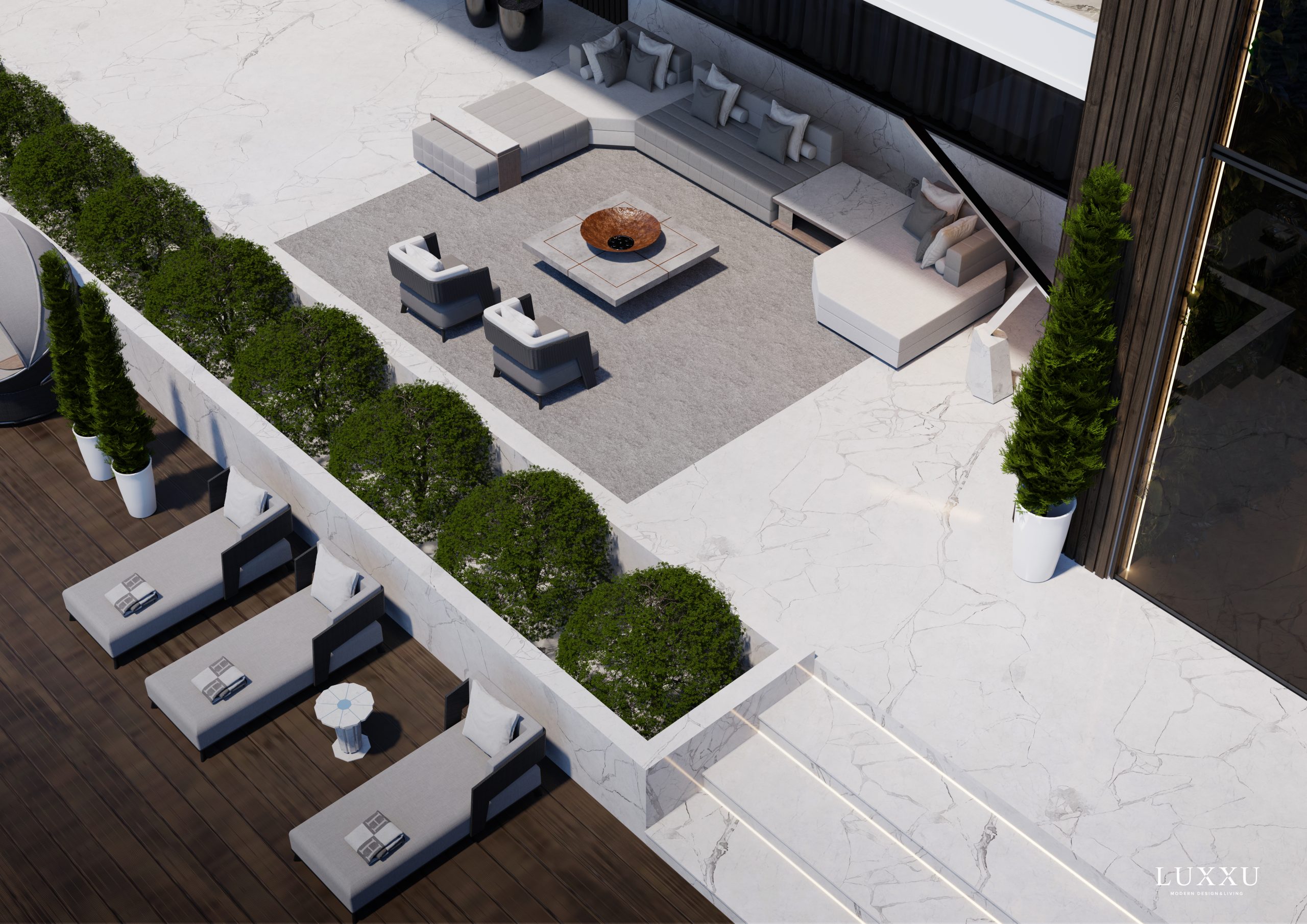 Benefiting from a neutral color scheme, the new Galea additions have their enhanced aesthetic through the use of materials such as stainless steel, powder coating, and synthetic fiber. Each one of these furniture designs is bound to bring an extra layer of style and refinement, thus becoming the idyllic pieces to rest while sunbathing or standing by a fire pit.
The Bigger And Better Babel Chandelier
One of LUXXU's most classic lighting designs returns bigger than ever. LUXXU has introduced a brand-new chandelier model to its collection that possesses gargantuan proportions allowing it to become the breath-taking centerpiece of any interior. Just like its counterparts, Babel XL was shaped like a cascade of handmade crystal glass and gold-plated brass details that create astonishing lighting patterns.
---
See also: Babel II Suspension
---
The New Torch Of Liberty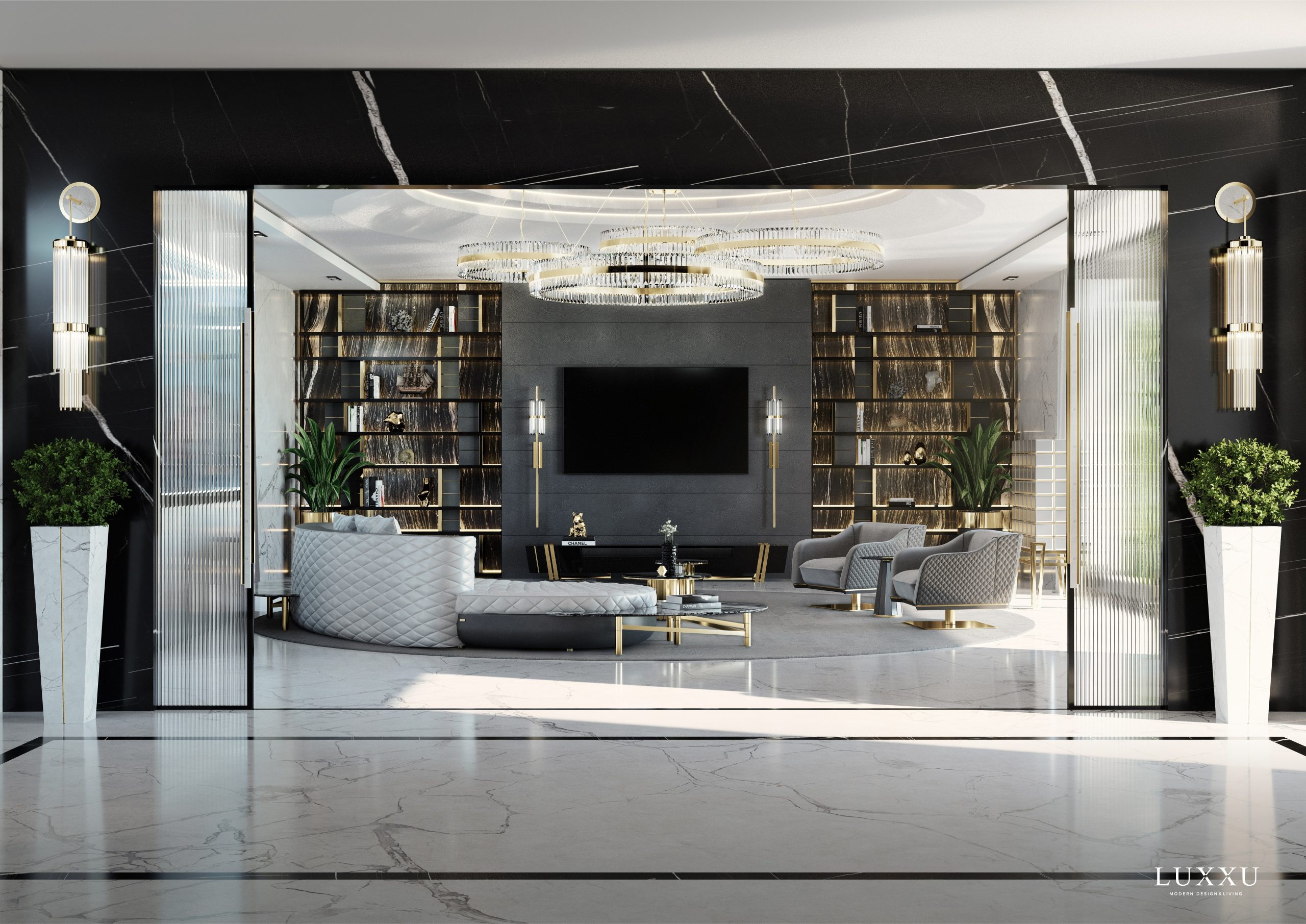 From the liberty family, this design presents sublime lines, highlighting a more modern and minimalist feel. The design of the Liberty Torch was created to bring the right brightness for your home decoration and gets its inspiration from the warmth of the statue of liberty torch.
Get The Look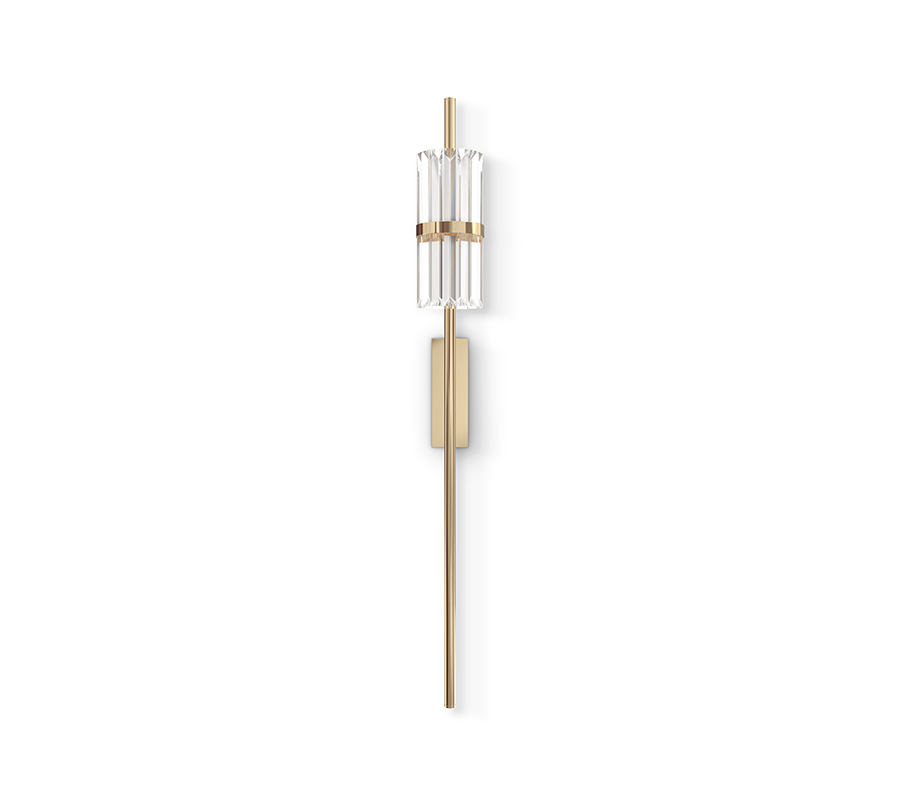 The Empire Family's Iconic Lines Broadened Into New Design Sets
The iconic lines of the Empire collection have inspired yet another cluster of designs, three sets of center tables, a dressing table, and a bench.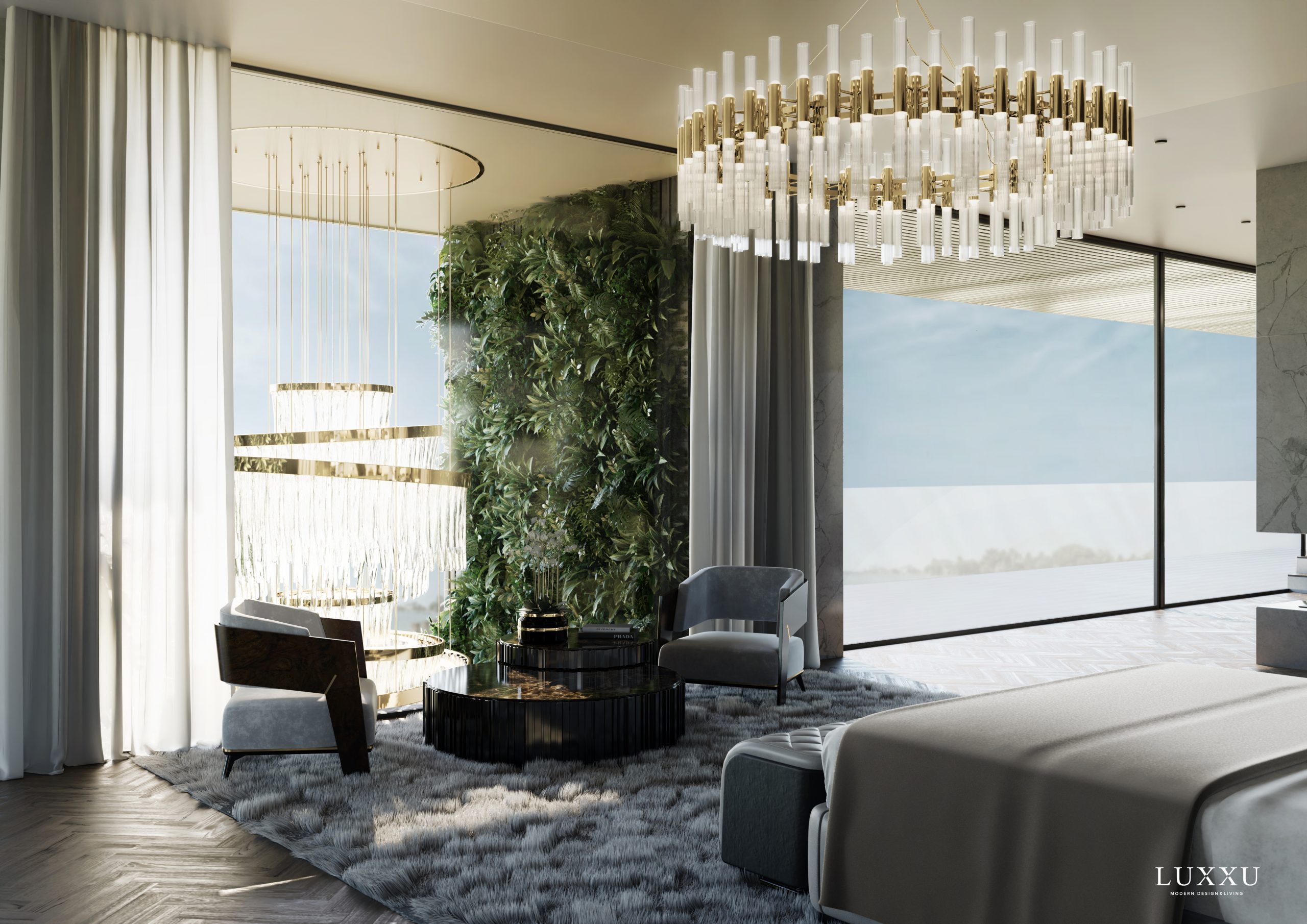 Brimming with refinement and style, the center tables were conceived to showcase Empire in a more somber and modern attitude. The first set of center tables is a modular two-piece design made of bronze brass, Emperador dark marble, and Nata Elastron leather whereas the other two three-piece round tables highlight an exterior made of plated brass and Nero Marquina marble. The different sets of Empire center tables can be adapted to any sort of atmosphere, from a living room to a home cinema, centralizing the attention of any beholder.
---
See also: Empire Big Side Table
---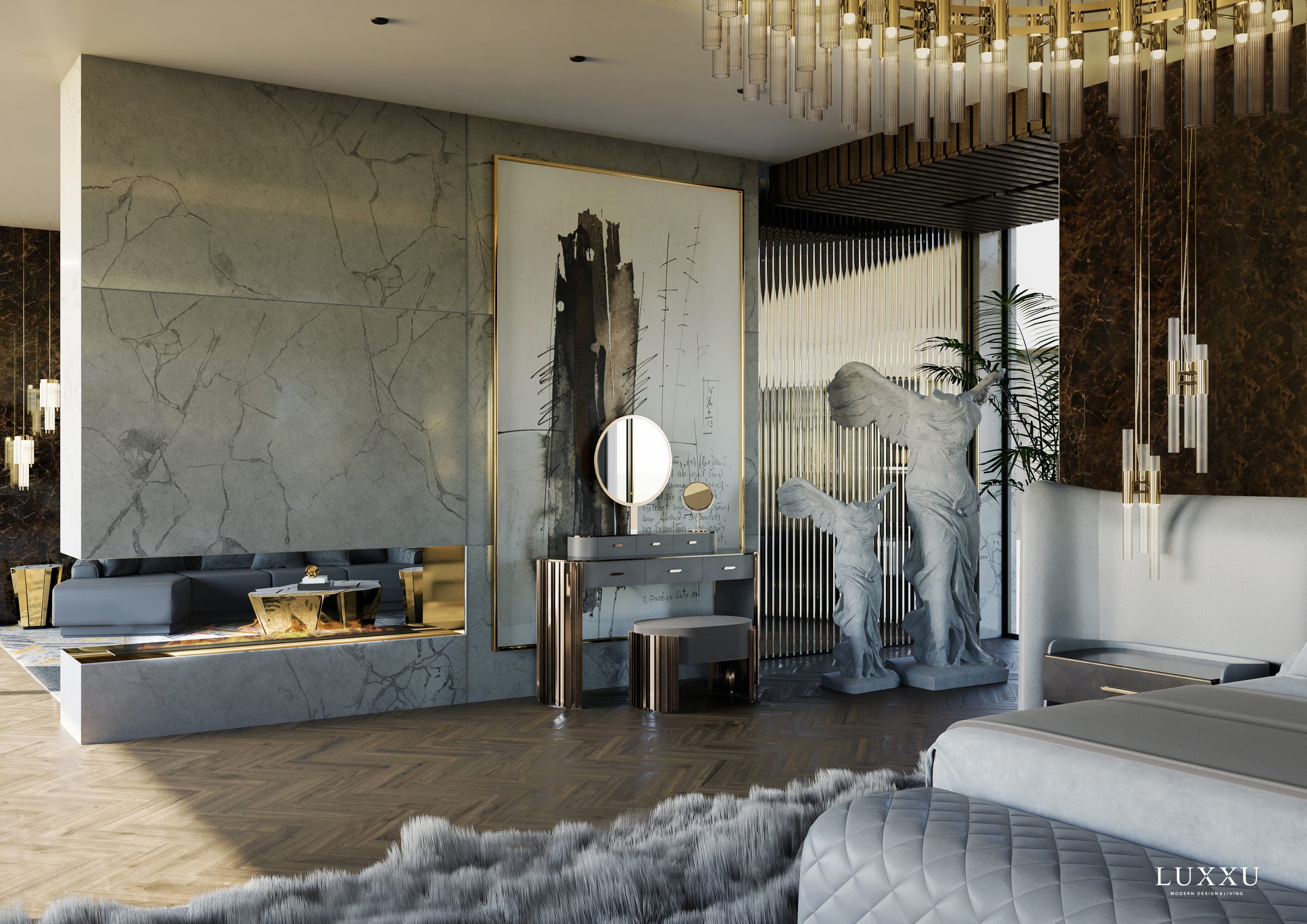 While separated pieces, the Empire dressing table, and bench become the ideal pair for master bedrooms or dressing rooms. These classical yet modern items share the same empowering aesthetics of their predecessors but have acquired a more upholstered nature. Brass and bronze were the materials used to compose the exterior of each piece, while Nata leather fashions their central part.
Editor´s Choice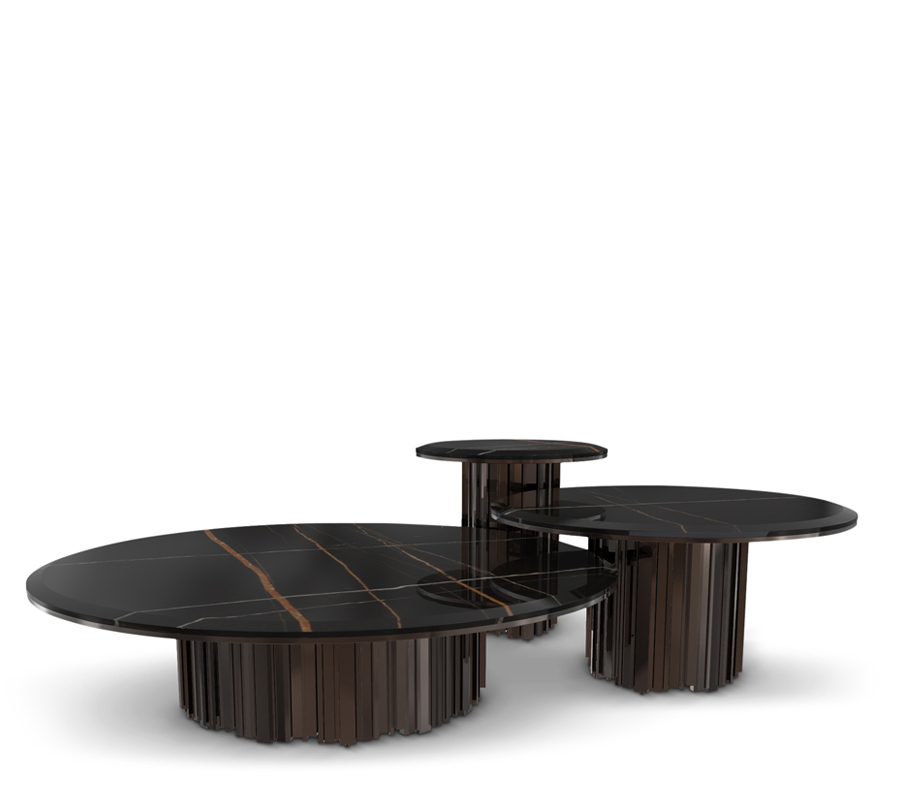 The Unique Senzu Sofa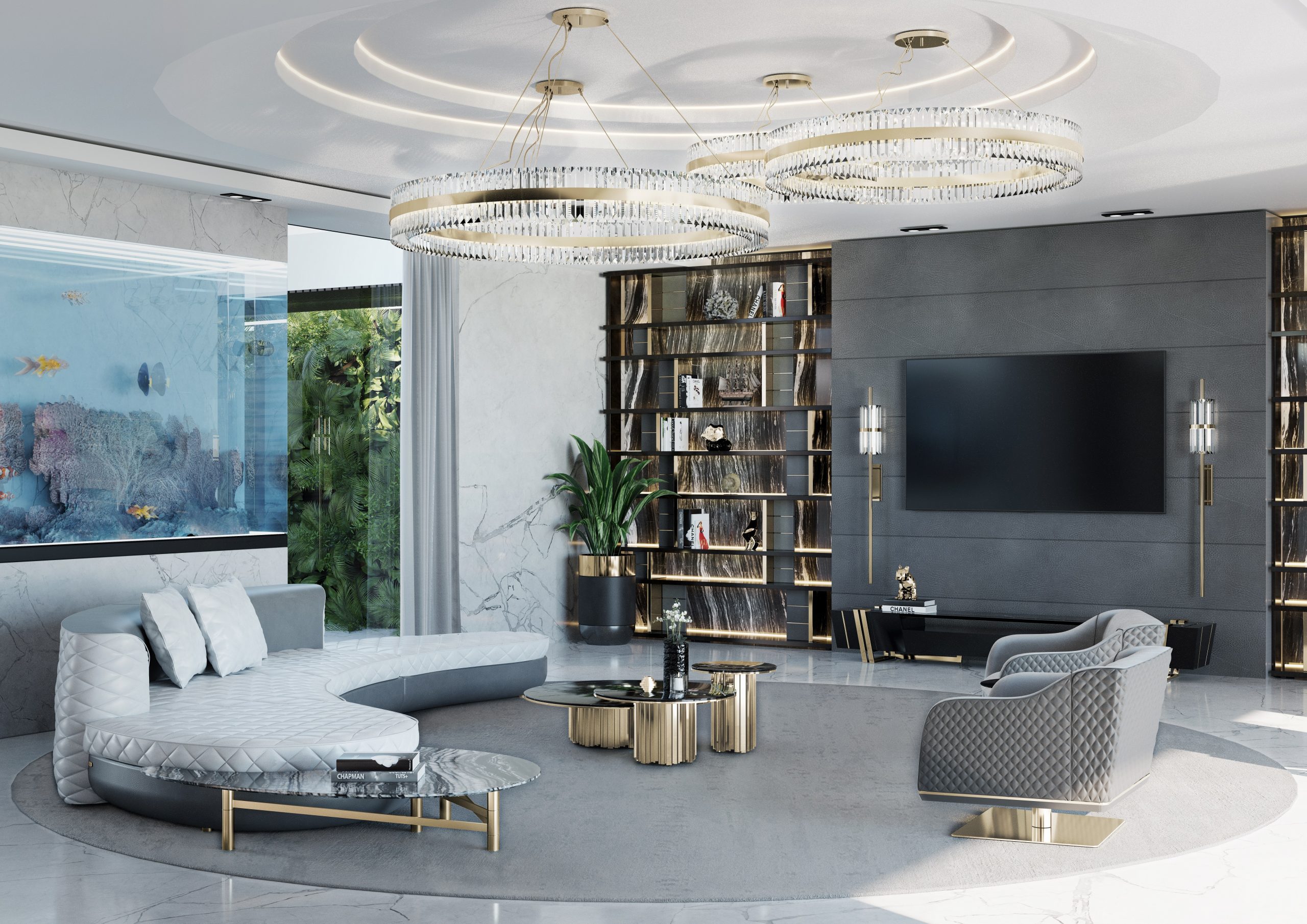 Senzu is a brand-new upholstery piece designed to epitomize the ultimate expression of comfort, functionality, and luxury. This modern sofa made of leather highlights a rounded form with a neutral color scheme. In one of its extremities, Senzu presents an integrated side table completed with a Kenya black marble top and a stainless steel base that grants a new dimension to the concept of the living room sofa.
The Splendorous Darian TV Cabinet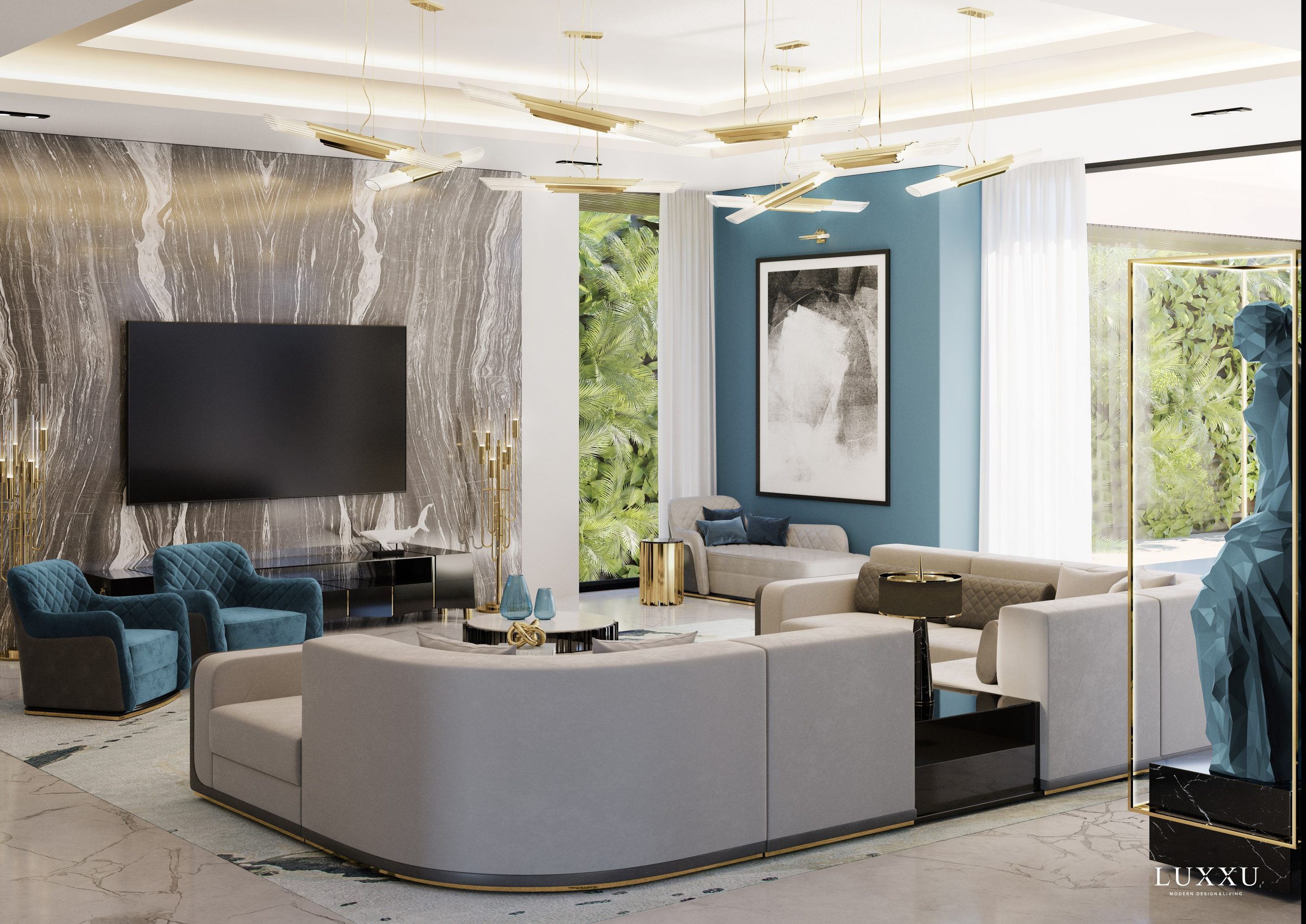 The new Darian TV Cabinet was inspired by a classic line of Luxxu's furniture. This is a sumptuous piece that blends the splendor of art with a strong personality.  It features gold plated brass asymmetrical bars and wood structure in black lacquer and smoked glass that goes together with powerful pieces of design whilst setting a clean vibe for a tv room.
Get The Look
---
See also: The Waltz Collection – Elegant Furniture With An Unmistakeable Style
---
If you enjoyed this article regarding Be Acquainted With Luxury – An Exhibition Of Luxxu's New Masterpieces then make sure to check out our socials to find news, inspirations, and more interior design ideas: Pinterest | Facebook | Instagram.
< ?php get_footer(); ?>