Bathrooms Design That Will Astonish You

⇒ Decorating a bathroom could be a pleasant task. There're so many bathrooms design ideas to transform a usual decor into a glamourous and luxurious ambiance, even with a spa vibe.
See also: Luxury Bathroom Design – A Tribute To Luxurious Privacy By Luxxu

Bathrooms design to inspire
When it comes to bathrooms design, we can present several options such as glamourous, simple, or colorful decor. However, luxurious bathrooms have another charm, reminiscing a 5-star spa. There are many tricks to convert a typical bathroom into a luxury ambiance, like following the main trends. After all, 2020 trends defined brass finishes, marbelized wallpapers, black tubs, and framed mirrors as big hits. Get to know some fabulous bathroom inspirations. 
Patterned Walls
What makes a bathroom luxurious? Well, a freestanding tub, marble tiles, and gold accents, of course. This project Gold and Royal was conceived by 33BY Architecture for a big family in Kyiv. The bathroom is beautifully put together with a Patagonia Quartzite wall and gold details.
Apart from an outstanding bathtub, elegant and modern lighting can add an extra touch to your décor. Wall lighting is a great option. It creates a soothing environment, particularly over the bathtub. The Draycott Wall Lamp by Luxxu is a delicate and exquisite piece, made brass and crystal glass.
See also: Beyond Center Table
More bathrooms design to astonish your world
Marble Floors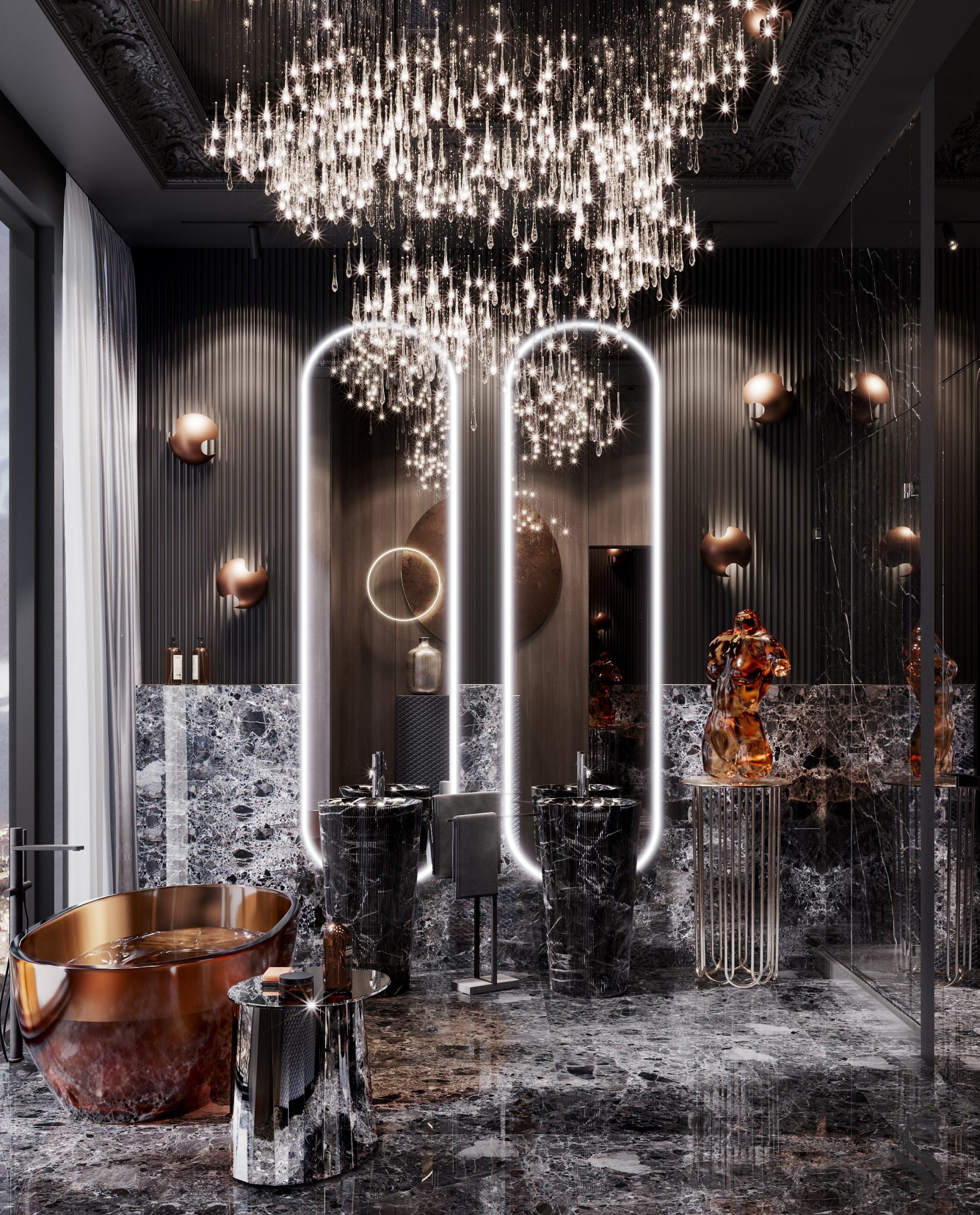 A ceiling with black stucco molding and blackish marble flooring creates an incredible visual experience. This project by Studia 54 embodies luxury with an illuminated mirror, and a glass art sculpture in the same color scheme as the tub.

See also: Majestic Chandelier
An impressive chandelier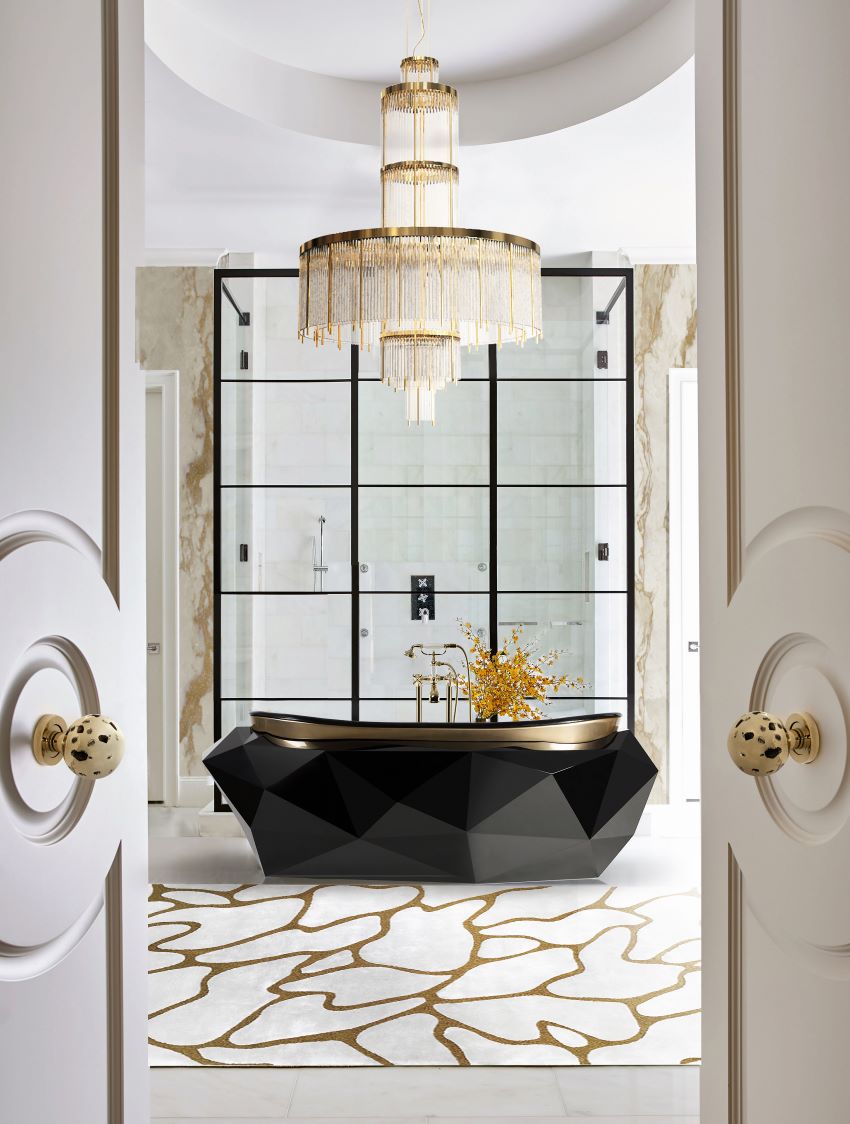 A chandelier in a bathroom? Yes! Why not? It refines the ambiance of the bathroom's design. The Pharo Chandelier by Luxxu could be used as the focus of the room alongside the bathtub, both main pieces. Made with Gold Plated Brass and Crystal Glass.
See also: Master Bedroom Design – A Closer Look At Luxxu´s Mont Blanc Chamber
If you enjoyed this article regarding Bathrooms Design That Will Astonish You then make sure to check out our socials to find news, inspirations, and more interior design ideas: Pinterest | Facebook | Instagram.
< ?php get_footer(); ?>