Amazing Hospitality Interior Design Inspiration – Get inspired for your next interior design project and discover some amazing ambiances and ideas for hospitality decoration like restaurants and hotels selected by Luxxu Blog, in today's article.

Restaurant Inspiration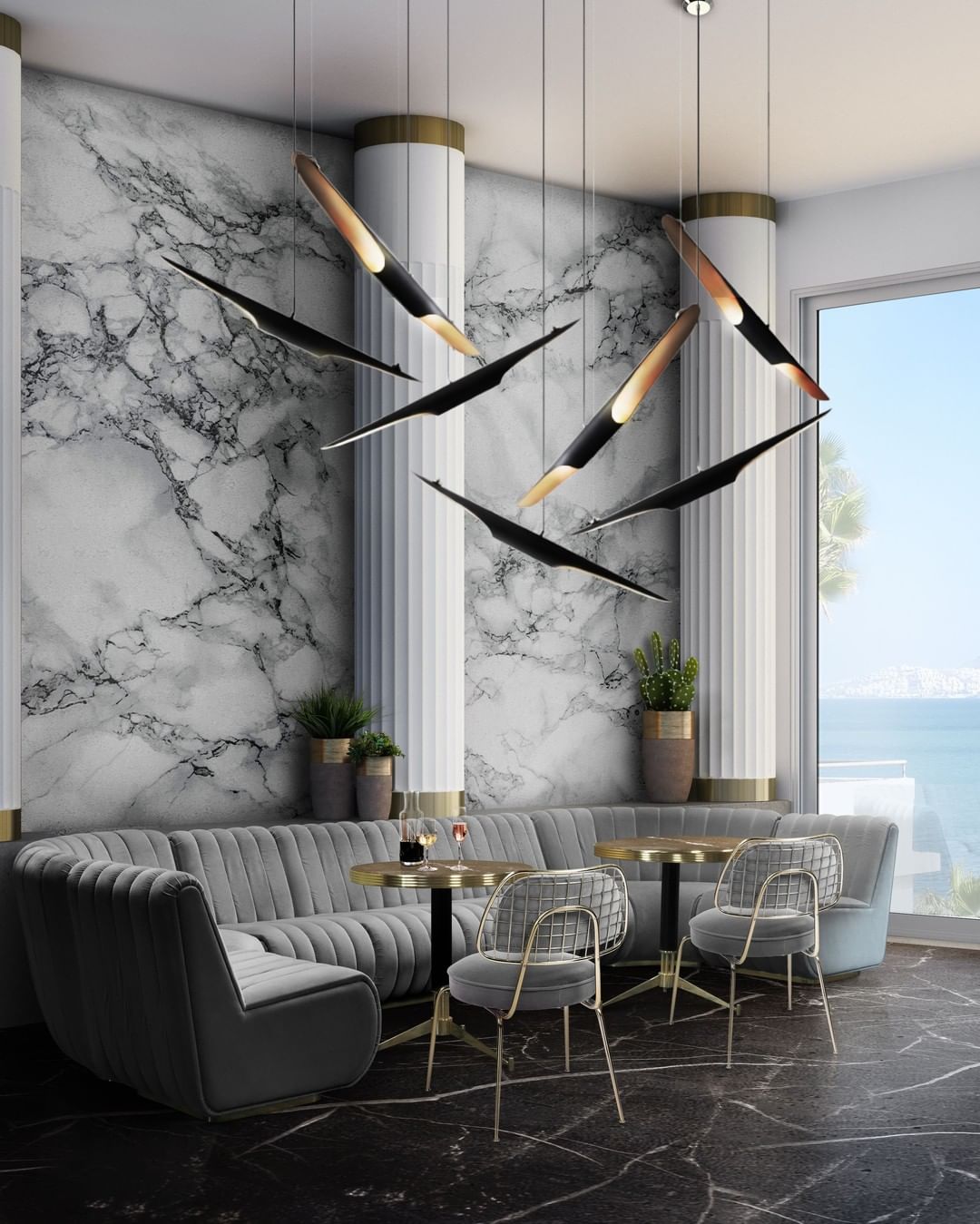 When it comes to restaurants or cafes these curated spaces can bring a lot of inspiration to other restaurants or even to our own homes. This restaurant design has the Coltrane Suspension by Delightfull grabbing all the attention.
Editor's Choice
See Also: Travel Inspiration For Perfect Interior Design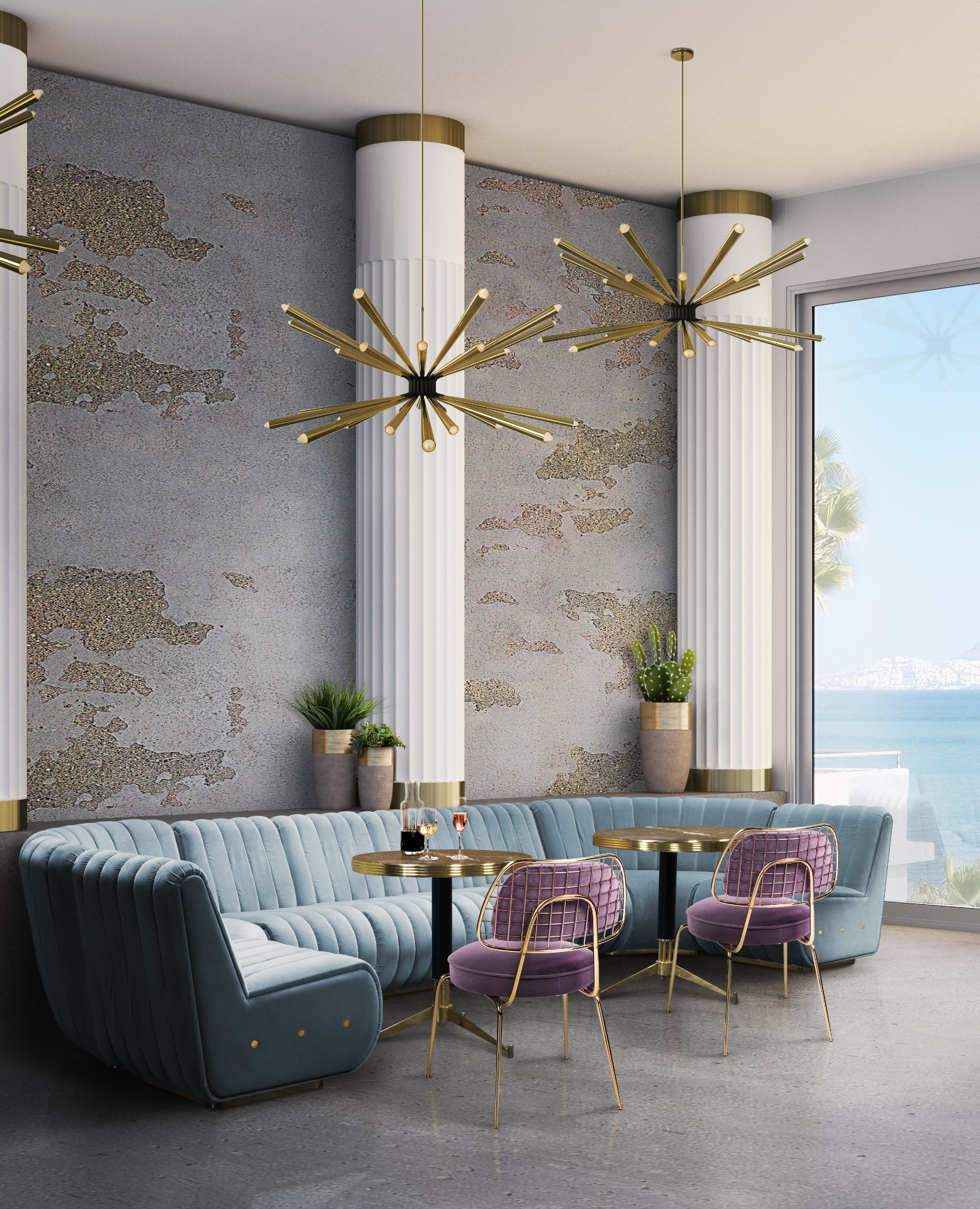 The missing piece in your dining room! The use of complementary colors, such as blue and purple and the long and continuous rounded sofas, create a space where you can have lunch or dinner with family and friends, making it a very welcoming space. With details in gold, the Dorsey suspension lamp gives the space a feeling of sophistication and, at the same time, a spatial dynamic that makes it more captivating. If your intention is to create a dining area in your living room, this is the ideal setting for you!
An interior designer always takes into account all elements when it comes to decor a restaurant. A door pull can make a powerful statement since its design will not be unnoticed. The Baruka Door Pull is the perfect decorative hardware to place due to its unique design.
See Also: Summer Hardware Edition – Ocean Collection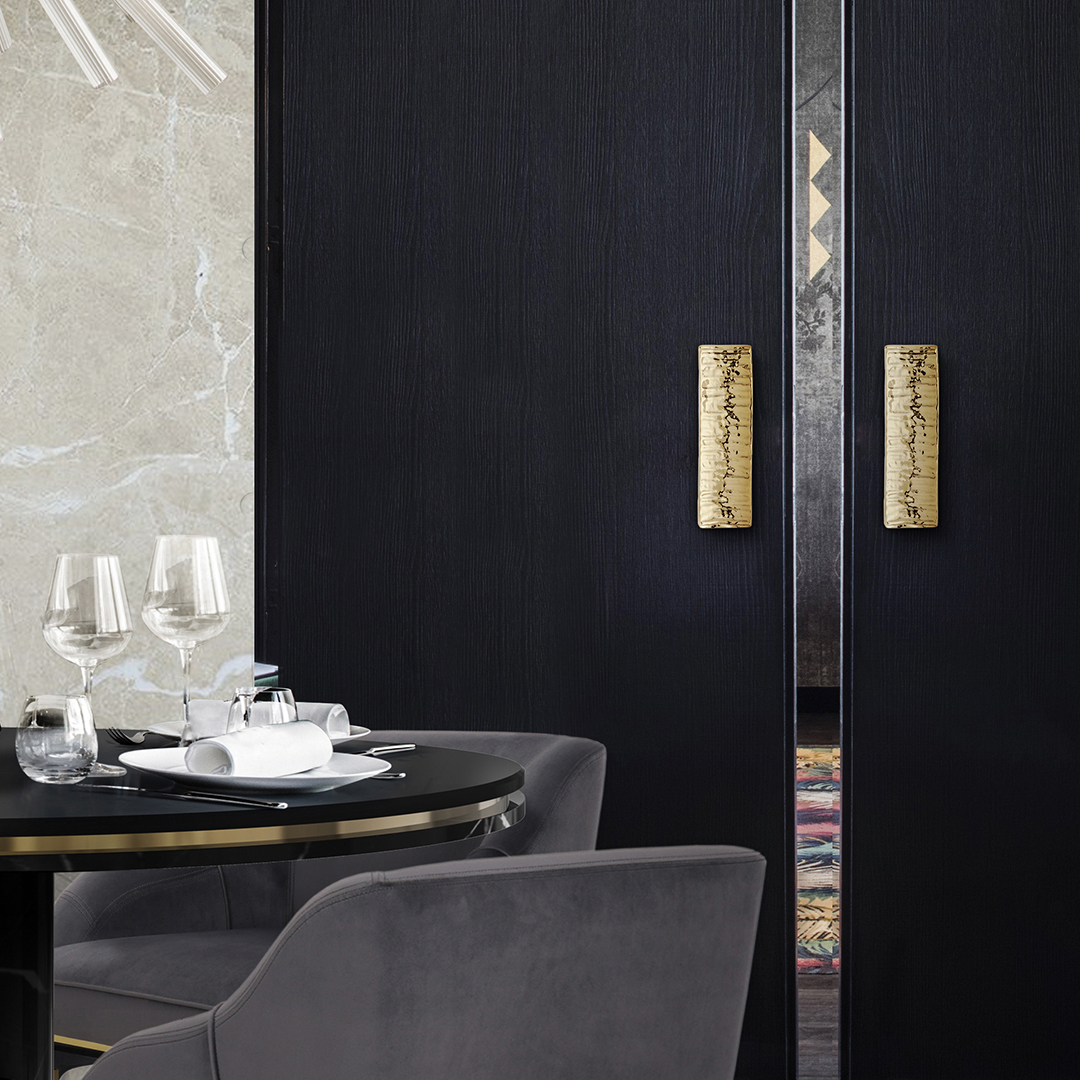 Details always matter and when it comes to restaurant design the same applies. A simple door pull can create a modern and refined ambiance. The Baruka Door Pull by PullCast is the perfect decorative hardware to upgrade a restaurant design, as you see.
See also: Closet Décor – Dress In Excellence
Editor´s Choice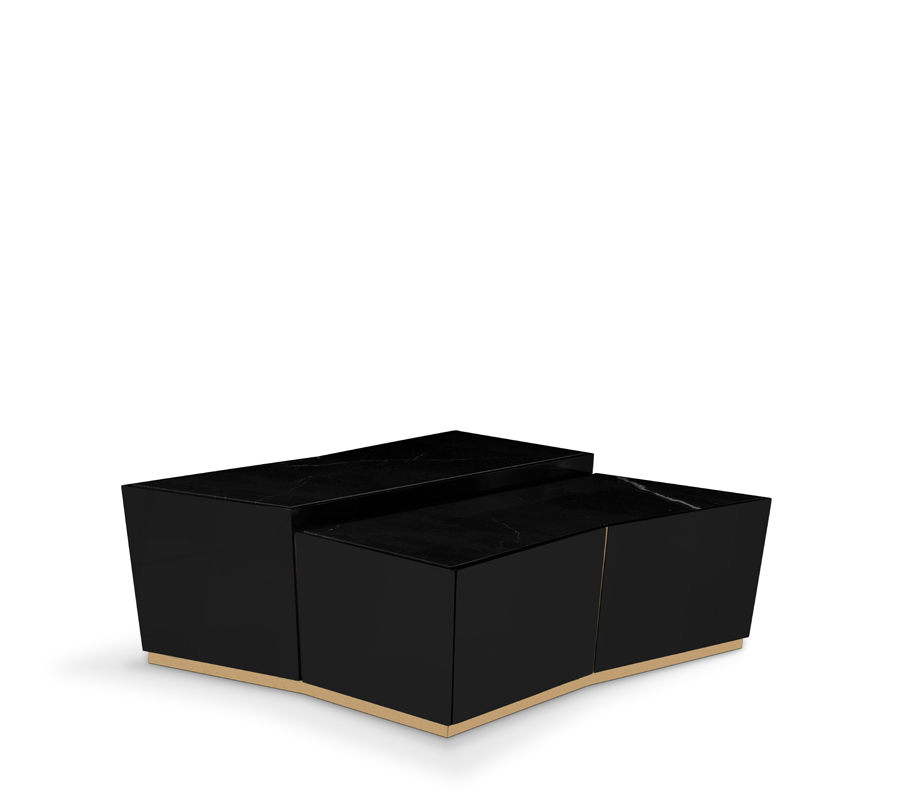 See Also: The Best Furniture for Hospitality Projects at EquipHotel
Hotel Inspiration
Interior design has a very significant part when it comes to hotels. Clients value and judge the decor of the lobby, rooms, and restaurant. Abbey Suspension Light by Delightfull is the right lighting design choice for a dramatic lobby.
< ?php get_footer(); ?>
See Also: 5 Ideas For Your Next Hospitality Project
If you enjoyed this article regarding Amazing Hospitality Interior Design Inspiration then make sure to check out our socials to find news, inspirations, and more interior design ideas: Pinterest | Facebook | Instagram.