Admire This Dubai Private Villa By THI Interiors – Dubai is the mirror of opulence to the rest of the world, the luxury the city transmits is nothing short of mesmerizing and when it comes to interior design every décor project must have a certain distinction and attractiveness. This project by the world-renowned THI Studios is nothing short of sensational and in today´s article Luxxu Blog gives a glimpse of this design masterpiece that features some of our brand´s most iconic pieces.
---
⇒ See Also: Luxxu´s Best Sellers – A Presentation Of Our Most Splendorous Pieces ⇐
---
Admire
A Couple Of Lounge Spaces With A Luxurious Flair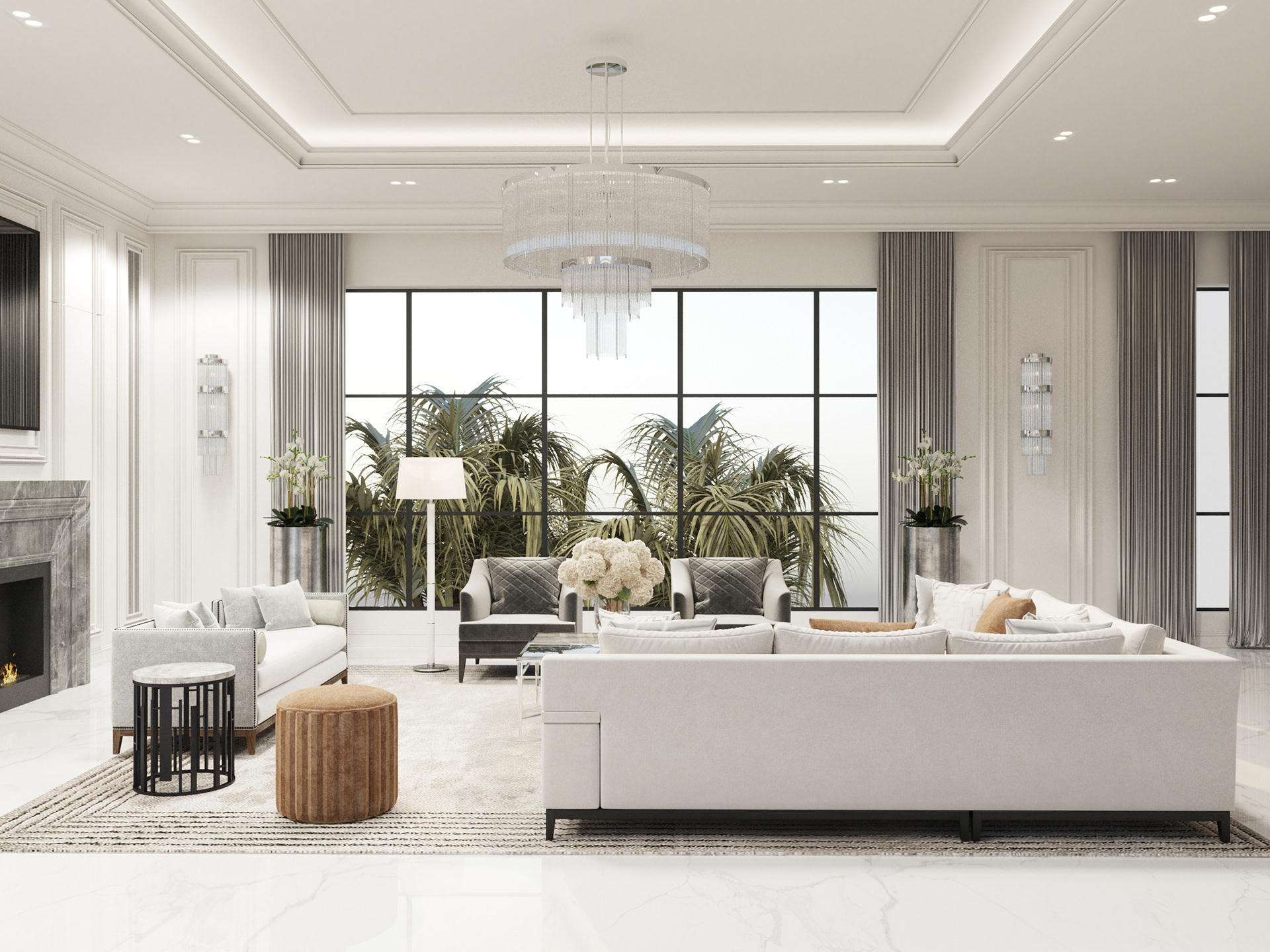 This private villa is obviously gifted with incredibly large dimensions and a plethora of rooms that could be filled with exquisiteness. Decorated with luxurious furniture and a bright color palette the decoration for the first lounge space gives you a paradisical feel with luminous colors and natural elements on the outside of a panoramic glass window that feel almost incorporated.
Admire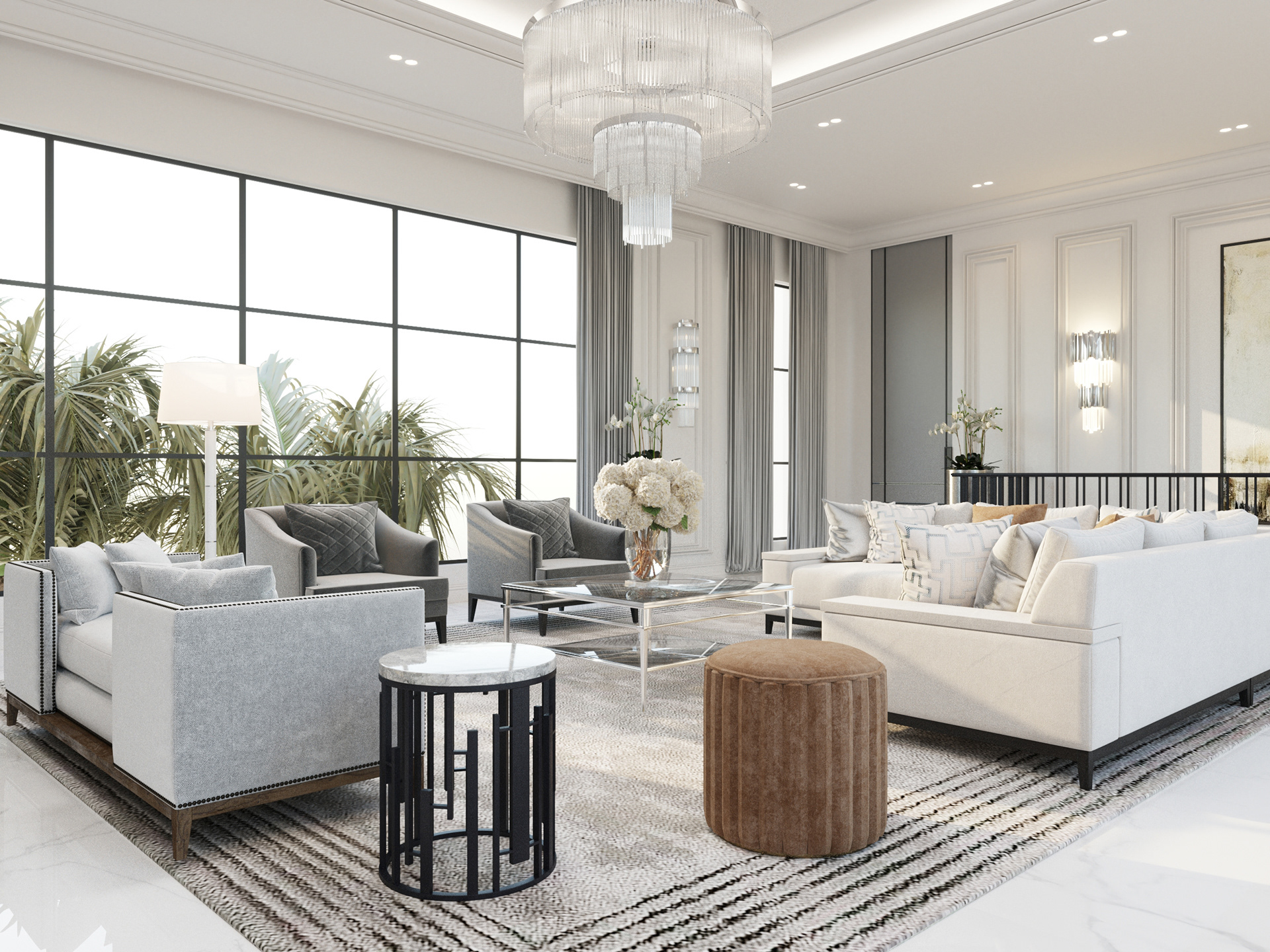 In addition to this fabulous furniture selection, this living space has a trinity of exclusive Luxxu lighting pieces that stand out due to their luxurious aesthetics. Firstly, the Pharo II Suspension takes the center stage as its imponent yet elegant design seamlessly integrates this amazing ambiance. To complement this statement piece the wall lighting selection in this room pairs the Empire Wall Lamp and the Pharo Wall Lamp, two eye-catching items that can be considered synonymous with the Dubai interior design style.
Admire
---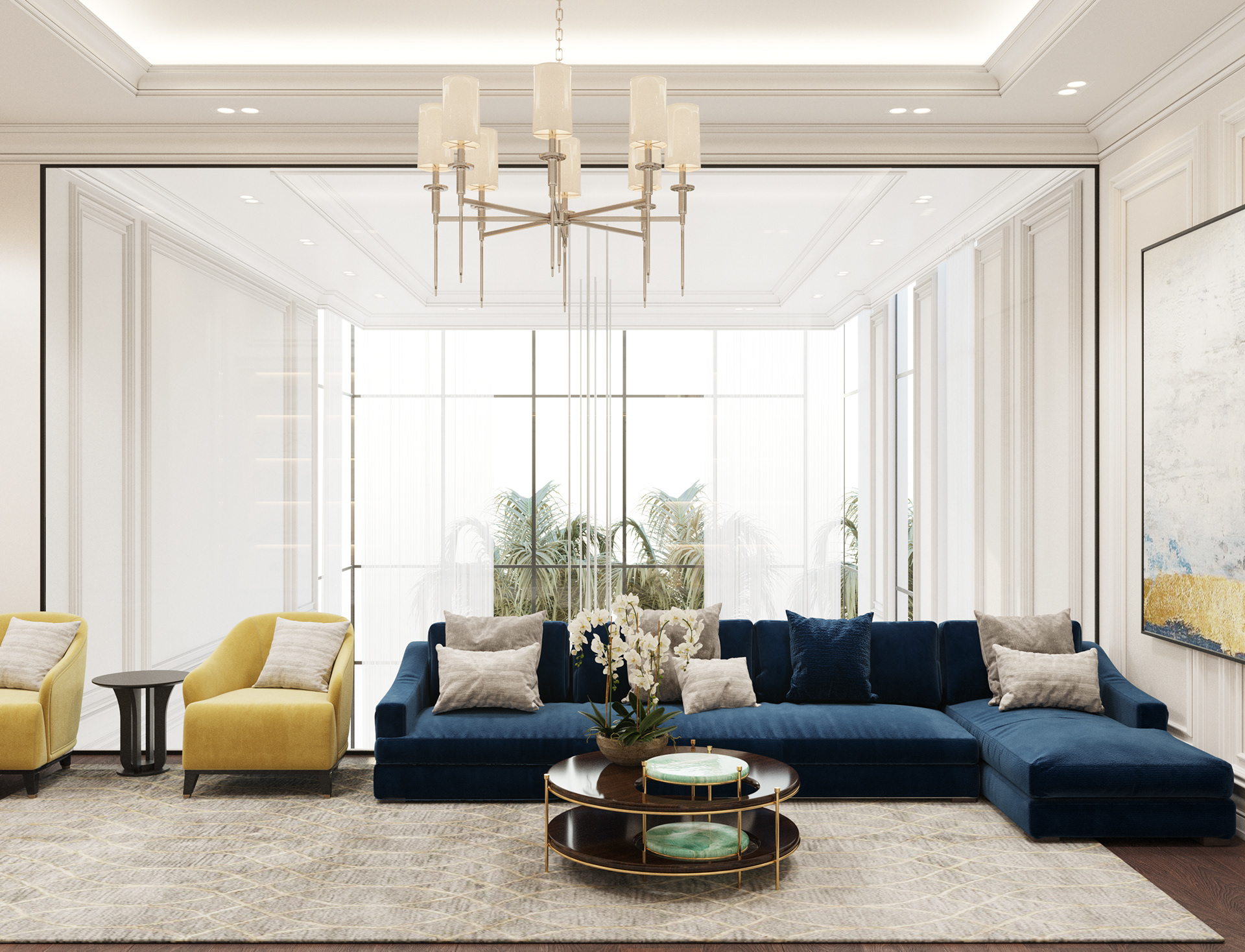 The second living space in this villa adds a different dynamic to this residence as it adds a lively color scheme, that really gives this room a lovely personality. In addition to that, the refined upholstery offers a great contrast with the white walls and builds a certain harmony with the artwork also present in the room.
Admire
Editor's Choice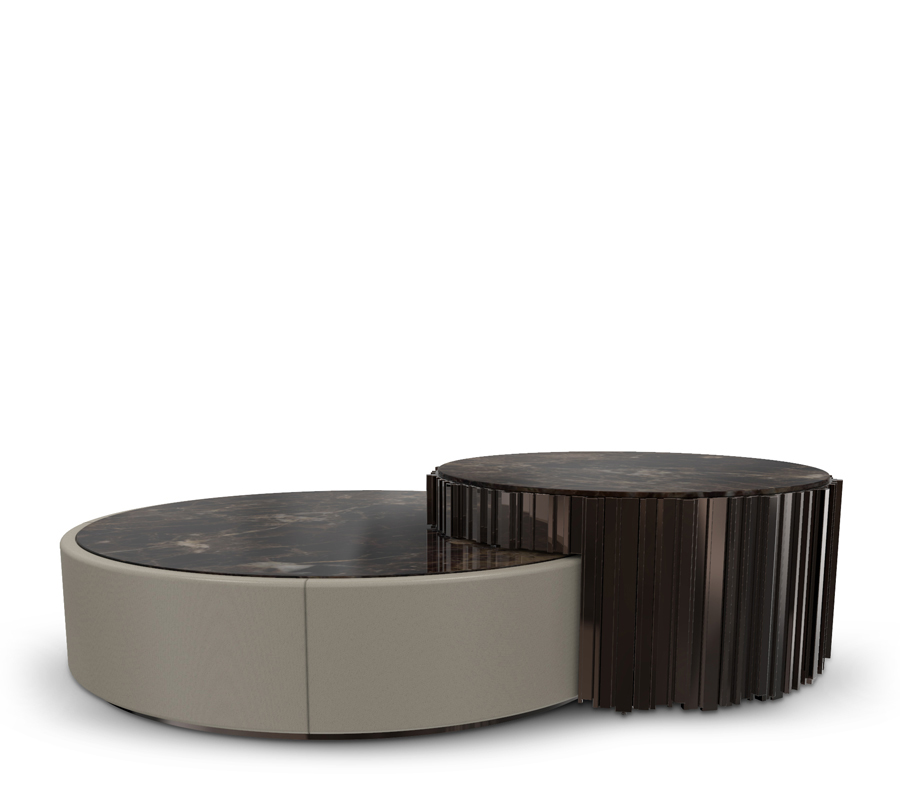 Admire
Admire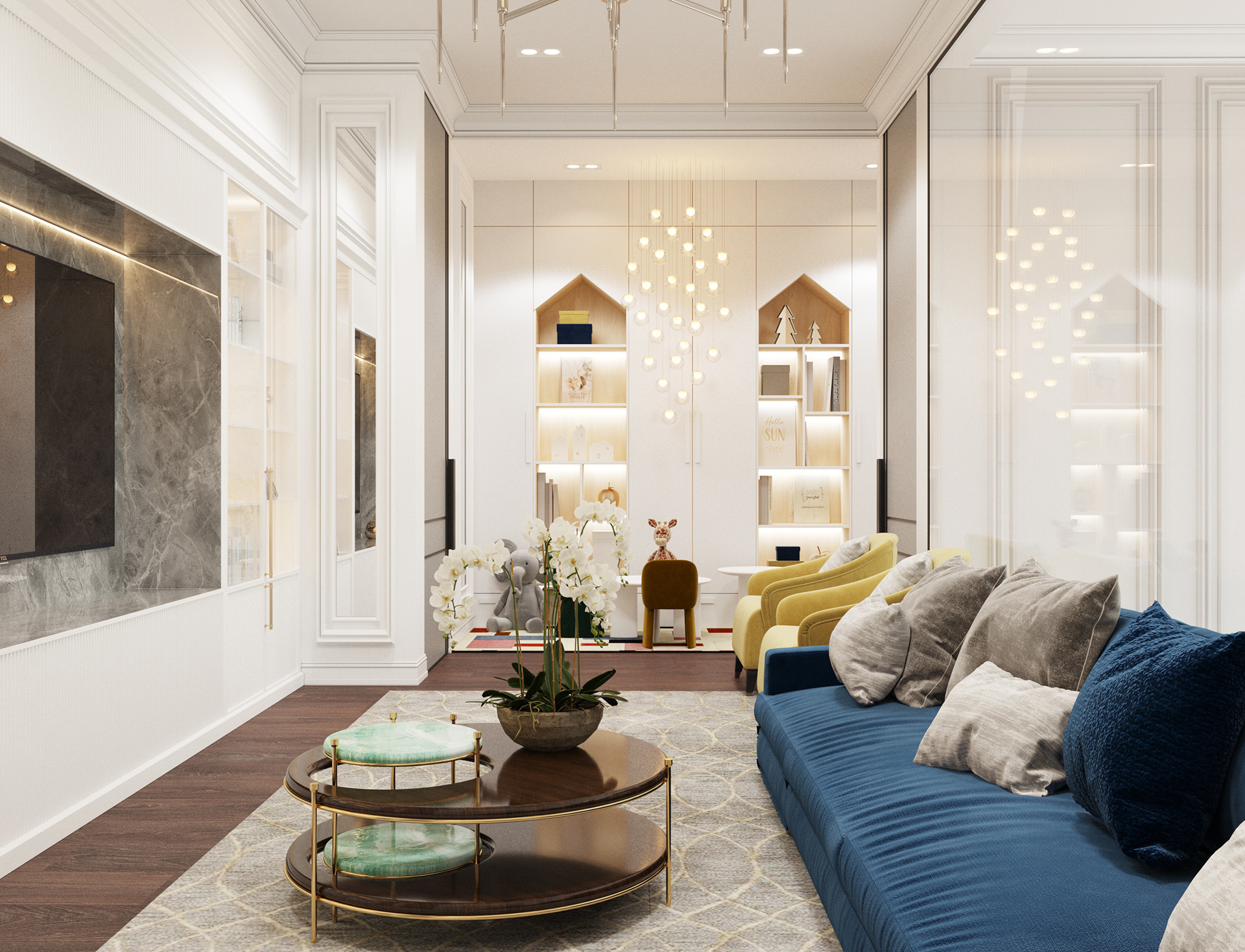 Admire
Moreover, this area has a couple of entertainment solutions such as a jubilant kid´s playing area where the children can be happily entertained and the large screen TV, perfect for watching a movie and relax.
---
⇒ See Also: Saboteur Single Sofa ⇐
---
A Classy And Opulent Bedroom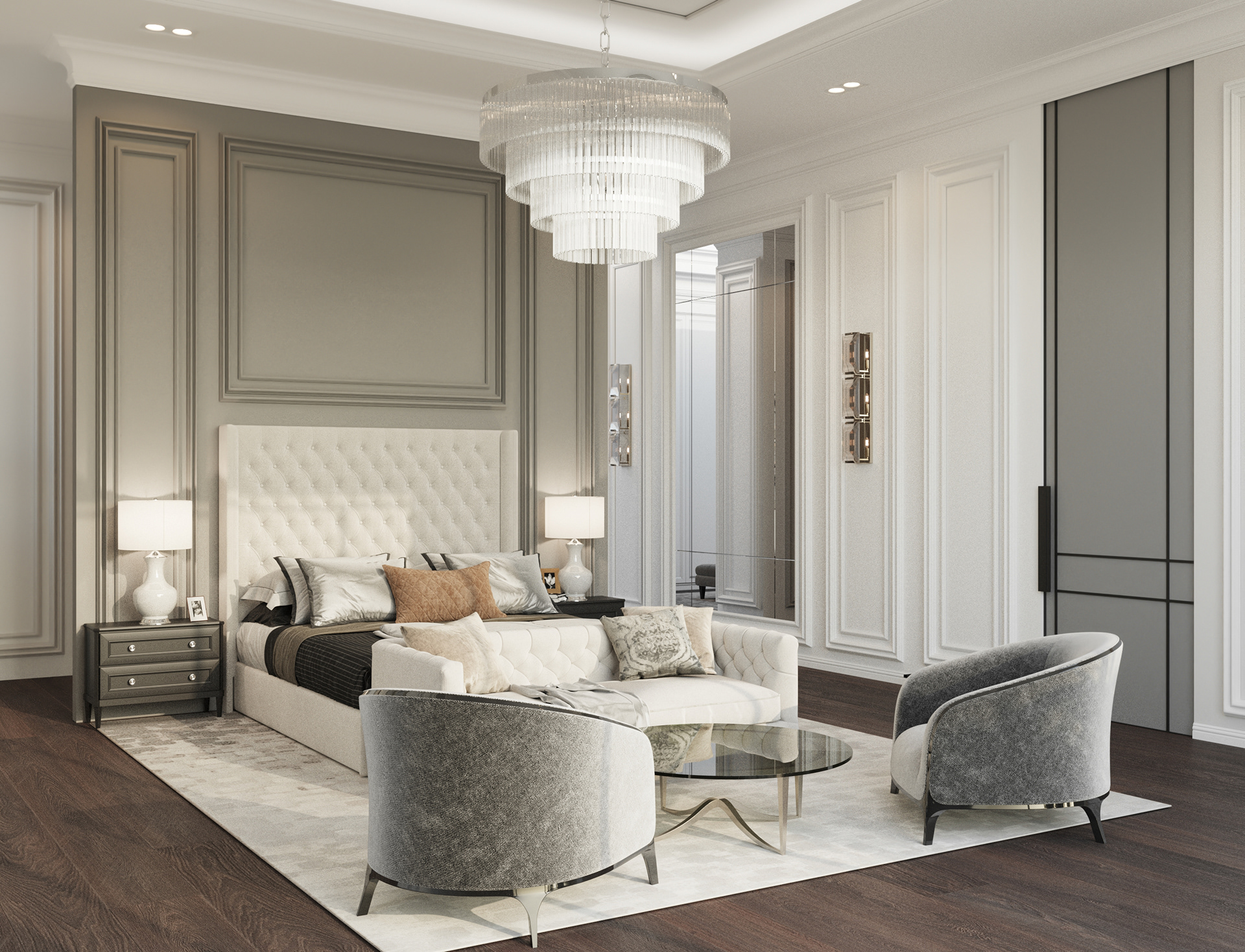 The bedroom of this Dubai pearl is one of the most versatile rooms of the whole project, this space is more than just a bedroom, it can be also a place to socialize or read a book while you are surrounded by the utmost comfort, decorated with a juxtaposition of contemporary and more classic styles.
Admire
Editor´s Choice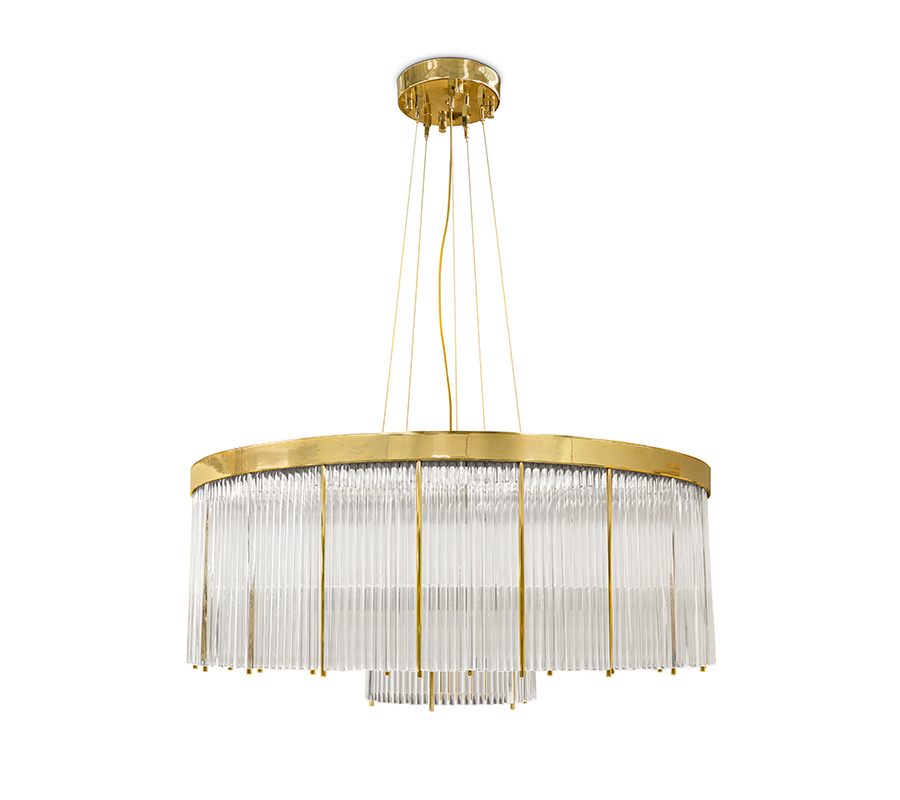 Admire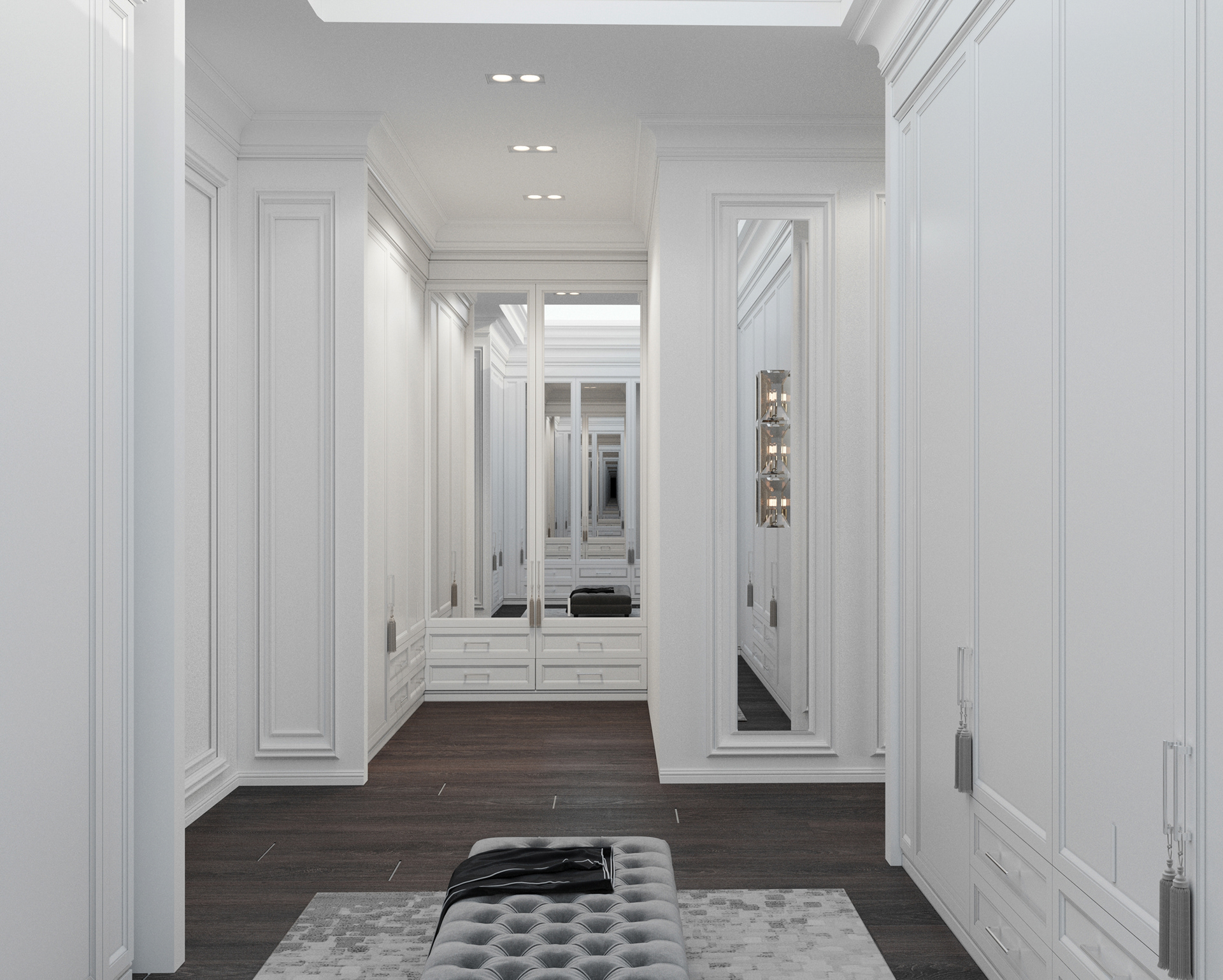 Additionally, the closet of this master bedroom oozes an elegant essence while keeping the decoration as simple as possible with a delightful presence of a beautiful ottoman and a multitude of mirrors spread throughout the space.

A Bathroom Filled With Exquisiteness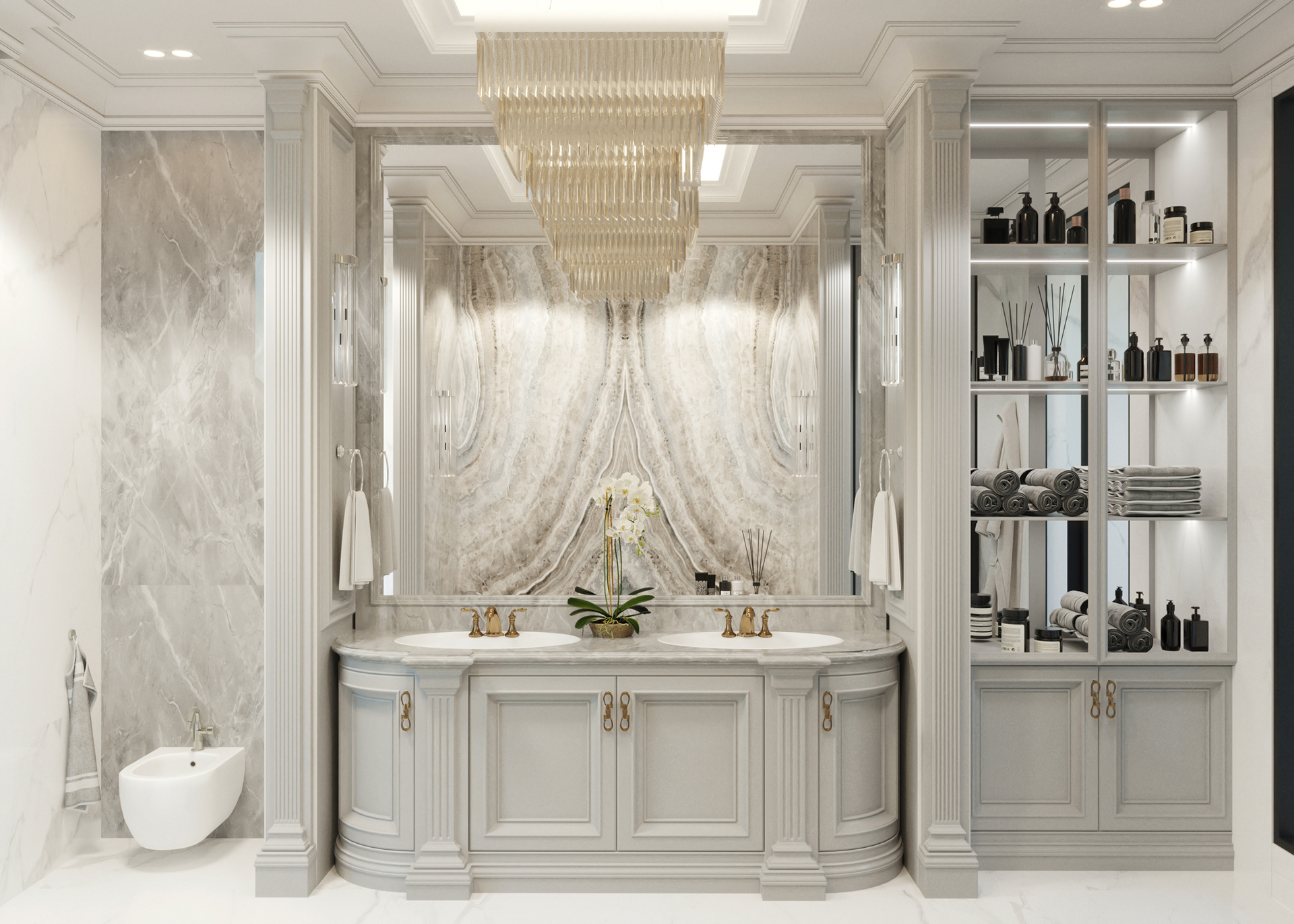 The bathroom is usually not a place that is characterized by elegance and sublimeness, however, this one really portrays a different feel. The high-quality materials and fabulous lighting provide this space with the exquisiteness it demands.
Admire
This is nothing short of a sanctuary of privacy as any bathroom should be, but also a place filled with luxury, merging these two concepts together in the most flawless manner was simply a brilliant move by THI Studios.
Admire  
---
⇒ See Also: Liberty II Small Wall ⇐
---
The Fun Side Of Luxury In These Kid´s Bedrooms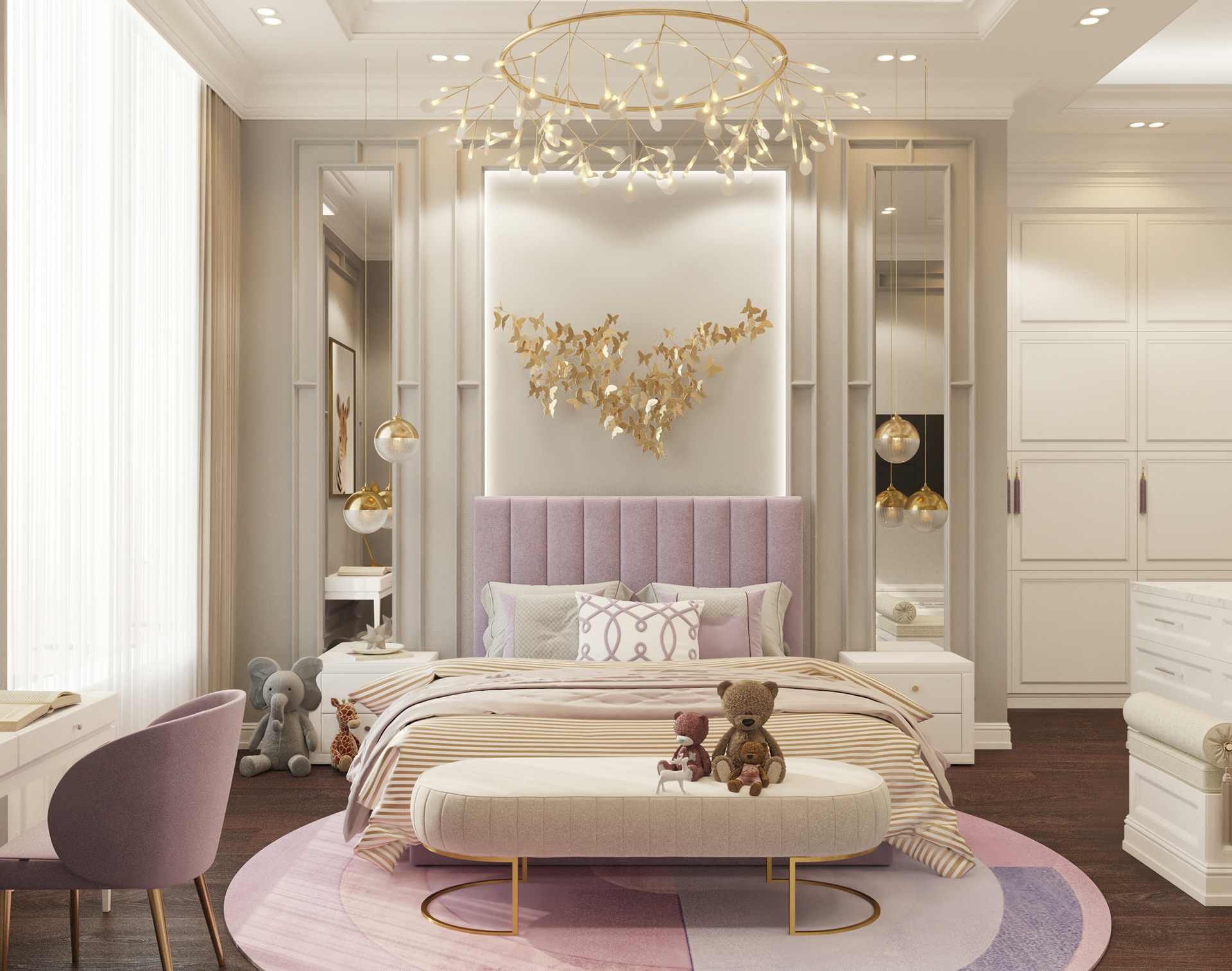 Following the footsteps of the masterful bedroom, these children´s bedrooms are the complete embodiment of versatility and comfort, each of these rooms comes equipped with a small study area next to the beds and gorgeous closets that harmoniously blend with the bedroom area.
Admire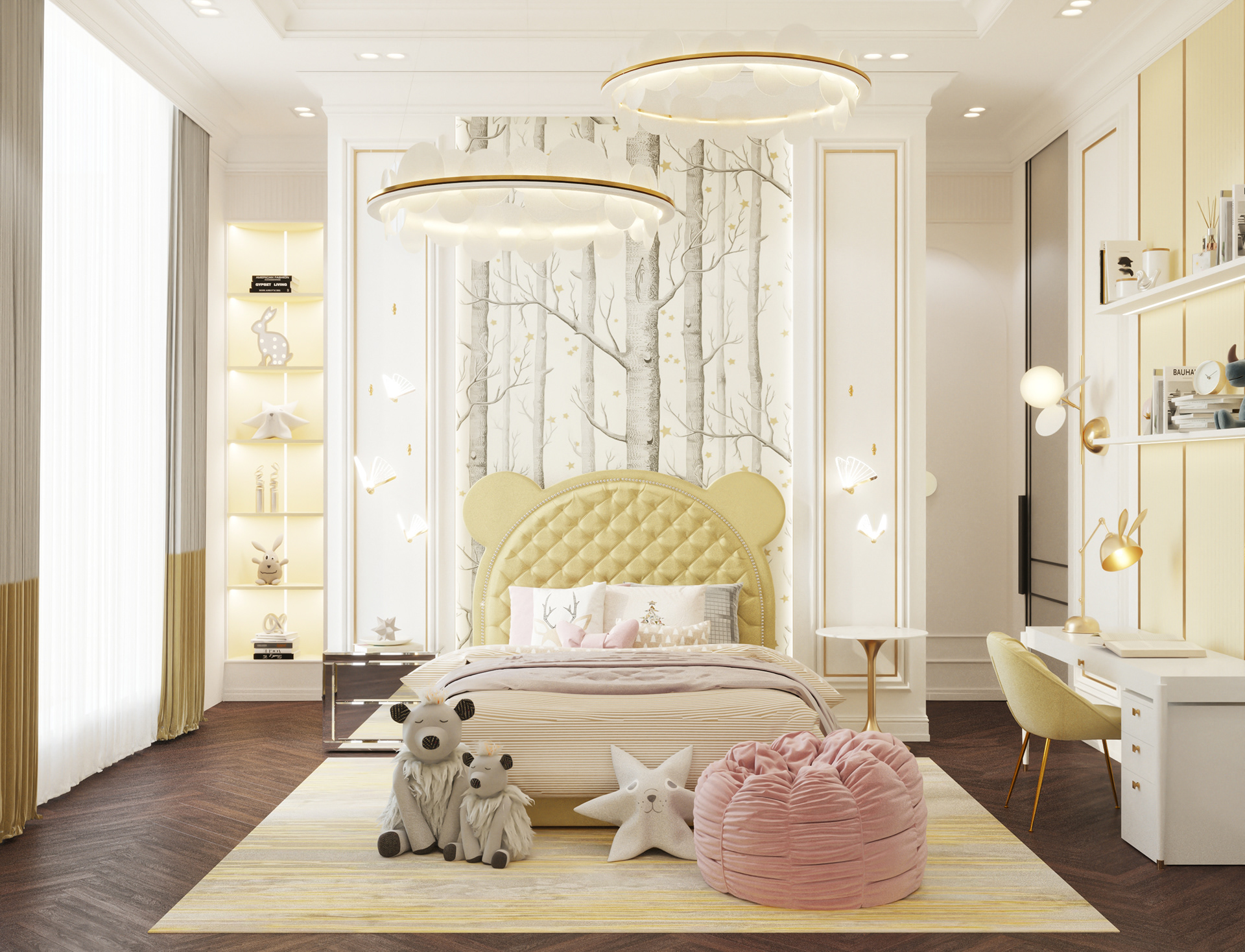 Both of these bedrooms are decorated with lively colors and transpire a dreamy essence that should be present in every children's bedroom, as this is the place where they come to play and have fun in a safe environment.
---
⇒ See Also: The Pharo Collection – A Design Beacon With A Luxurious Shine ⇐
---
If you enjoyed this article regarding Admire This Dubai Private Villa By THI Interiors then make sure to check out our socials to find news, inspirations, and more interior design ideas: Pinterest | Facebook | Instagram.
< ?php get_footer(); ?>
Admire This Dubai Private Villa 
Admire This Dubai Private Villa