A Breath Of Fresh Air – Delight Yourself With Luxxu´s Outdoor Solutions ⇒ A luxurious and modern outdoor that can match your interior décor harmoniously is one of the most desirable qualities and best achievements you can accomplish in regards to your interior decoration. If you still wish to uplift your outdoor design with excellence and style Luxxu Blog will showcase in this article the uniqueness of the brand´s pieces in hopes to inspire you to make the most out of your exterior arrangement and take everyone´s breath away this summer.
---
See also: Let yourself fall in love with this breathtaking outdoors
---

Grey Collection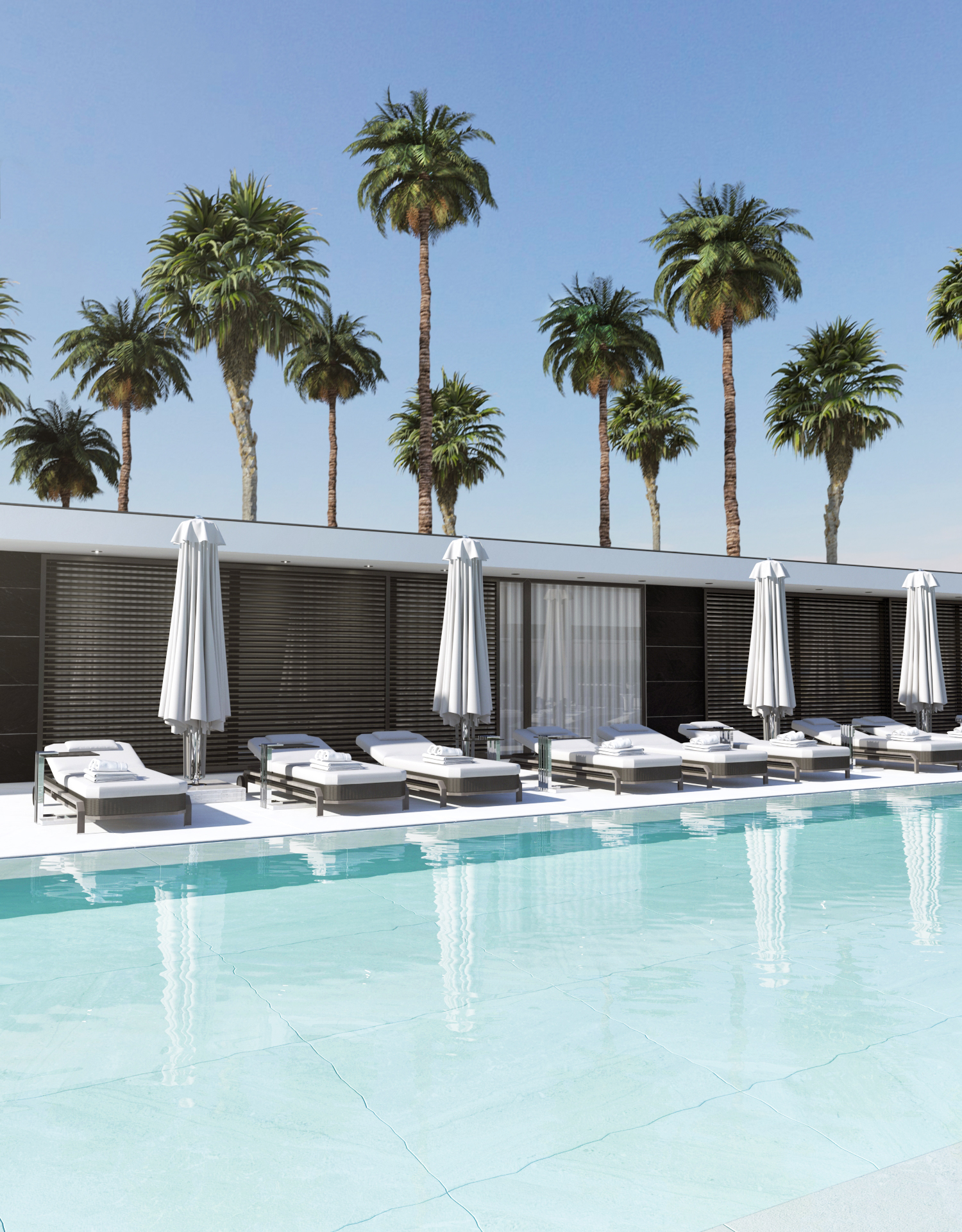 Luxxu´s Grey Collection is characterized by its high-quality design and significant opulence. Every piece is a beautiful combination of freshness and modernity that can blend perfectly with any ambiance and create a seamless transition with your indoor space. The gorgeous lines of the Vertigo Side Table have been beautifully brought to an outdoor scenario and their style remains unique and unmatched. The design of this piece is a marvelously adaptable end result as this piece can serve as a luxurious complement to the Hampton Sun Lounger or the Galea Chaise Longue, two masterpieces that stand for two things above all else: The utmost comfort and undeniable luxury. Their high-end materials will surely showcase all of their durability and allow you to give your outdoor space a modern and graceful touch.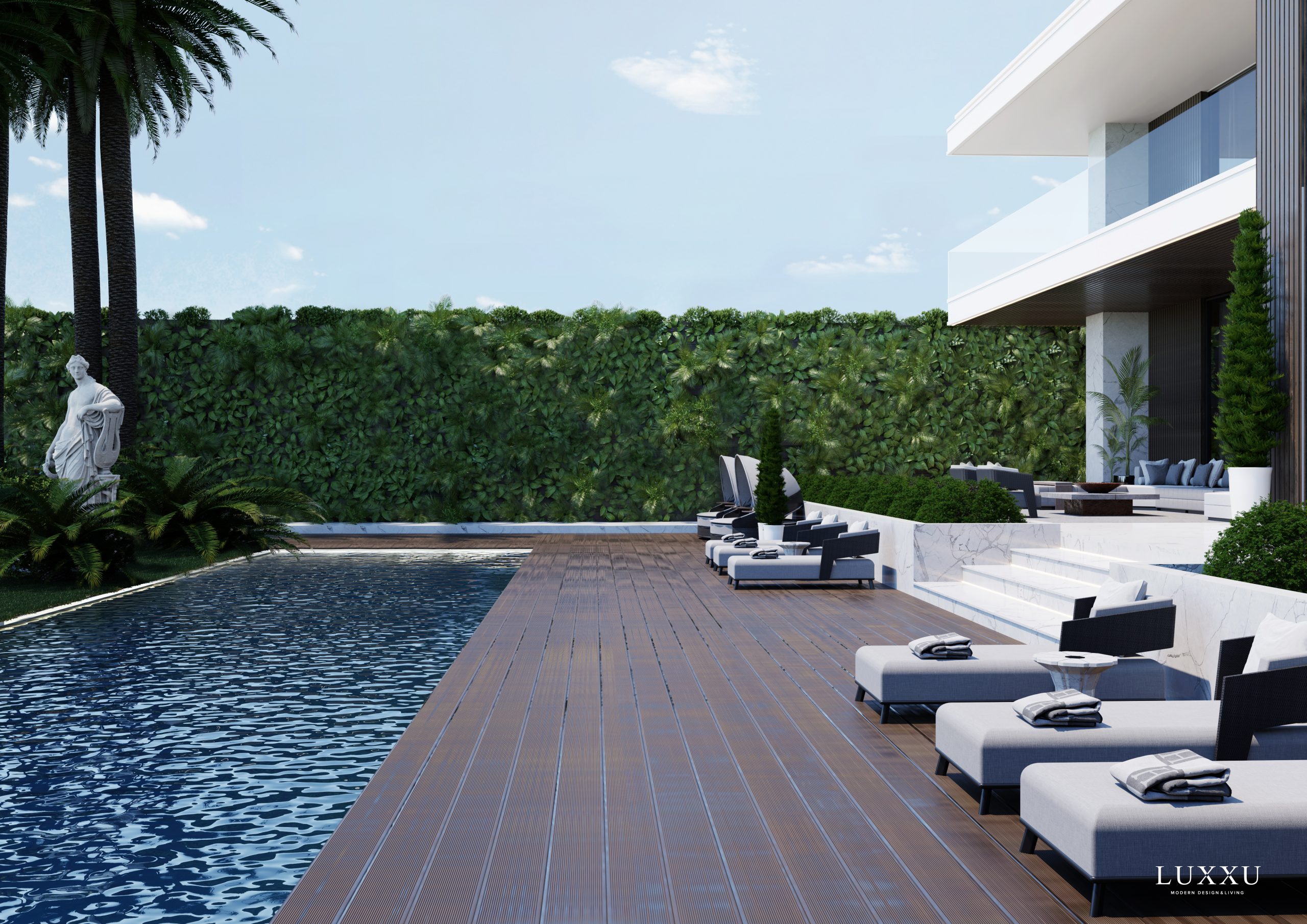 Contemplating the creation of truly unique designs, Luxxu couldn´t miss out on the opportunity of bringing something truly original and innovative for its outdoor solutions. Inspired by beauty and elegance the Suspicion Outdoor Side Table was created to be a one-of-a-kind piece of outdoor furniture with a one-of-a-kind design and style.
While on the topic of uniqueness and innovation, the Galea Family appears well represented once more with the Galea Day Bed. The distinctiveness of this bed aims to provide a paradisical rest and an idiosyncratic experience that should be memorable as the bed itself.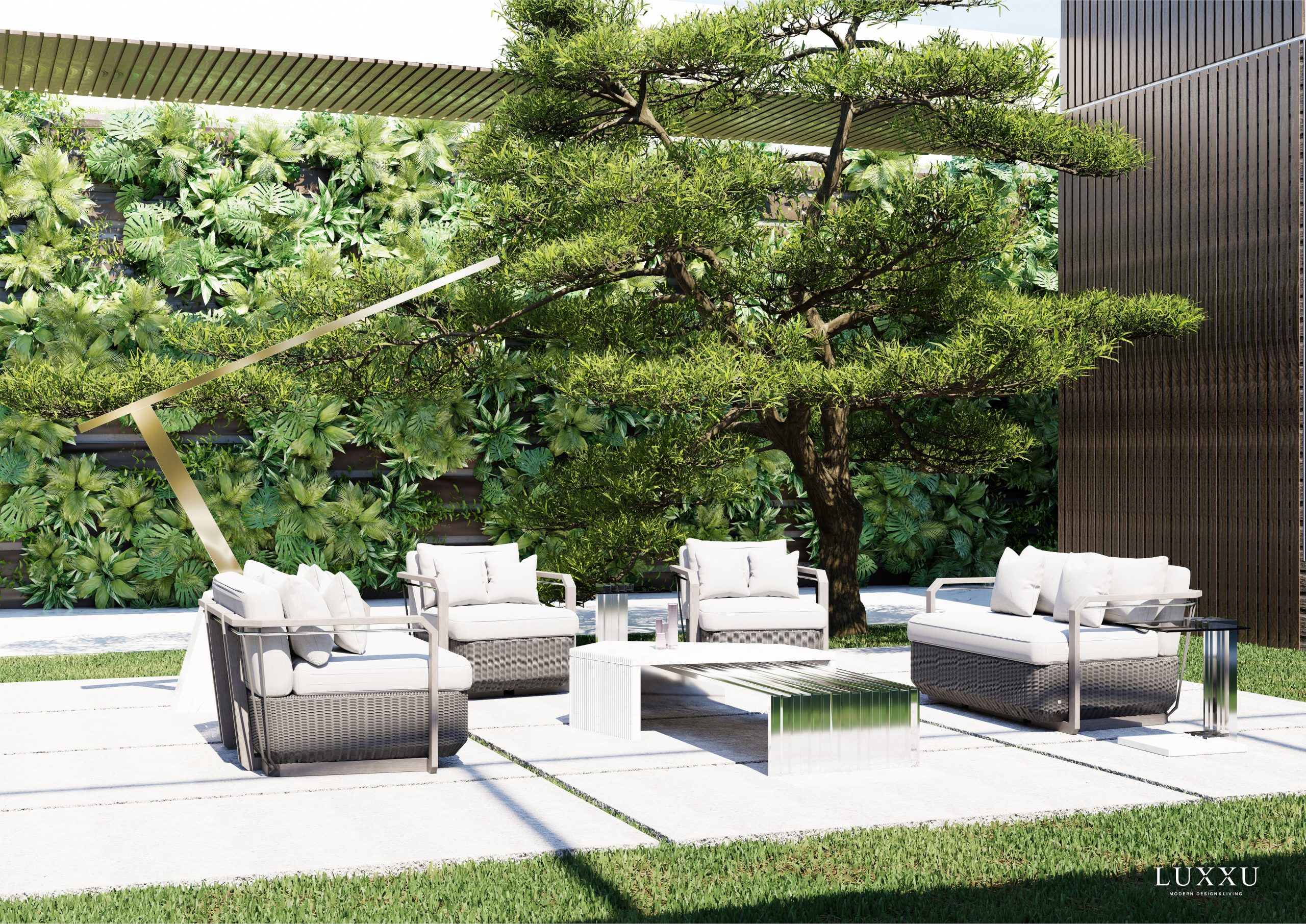 Despite the fact that your outdoor design acts greatly as a place to relax and have some quality rest, this space might also be commonly used for social purposes, whether we are talking about a casual hang out or even a big barbecue it is important to provide your guests with the precious comfort they deserve, therefore, your upholstery should be as refined as possible at all times, for that specific objective, we give you the Galea Armchair and Galea Sofa, a couple of wonderful additions to any lounge that will make the space itself as enjoyable as the nice conversation you may have here.
---
See also: Mayer Center Table
---
For occasions that demand a jubilant outdoor dinner, which is always a pleasurable event, the addition of high-end dinner chairs such as the Charla Grey Dining Chair or the Galea Dining Chair, both these pieces are solutions that guarantee an exquisite and more polished dining ambiance.
Get The Look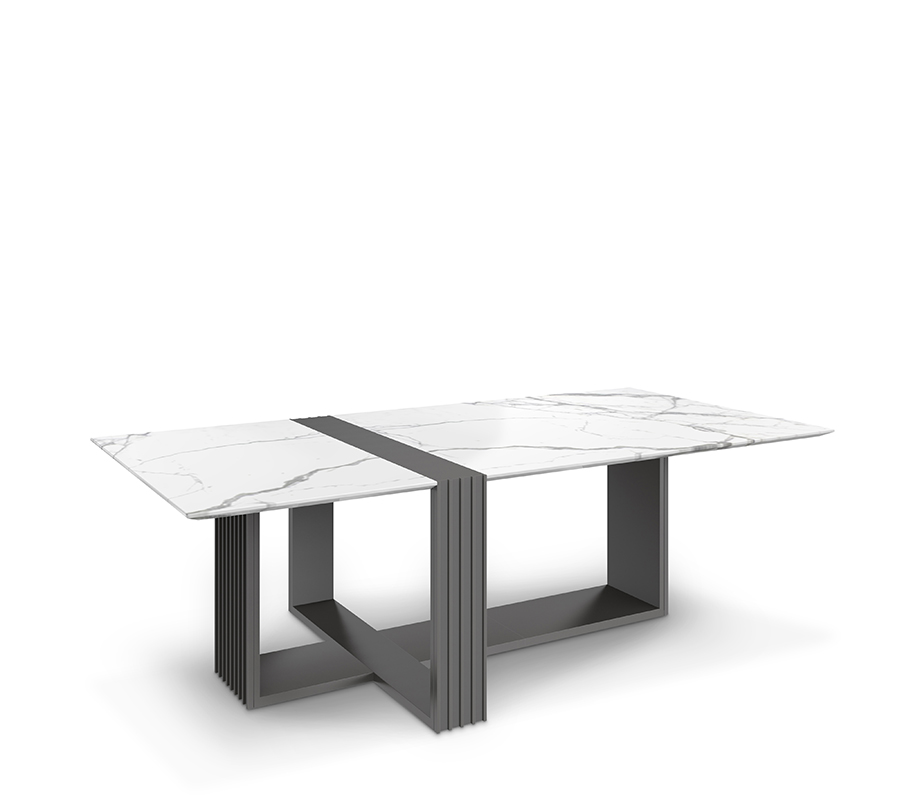 Wood Collection
An outdoor retreat will always be associated with a dash of natural elements and fresh air. Regardless if we are talking about a small garden or a gorgeous exhibition of plants, Luxxu´s Wood Collection aims to be the flawless zenith between nature and interior design.
These collection´s pieces are crafted with careful attention to detail and exotic materials that will simply astonish you with the smooth design they present. For an alluring yet peculiar atmosphere, the Hampton Wood Armchair or the Hampton Wood Two Seat Sofa can be two of the most optimal solutions when the goal is to create a welcoming yet extrinsic aesthetic that can be amusing and awe-inspiring simultaneously.
---
See also: Hampton Wood Screen
---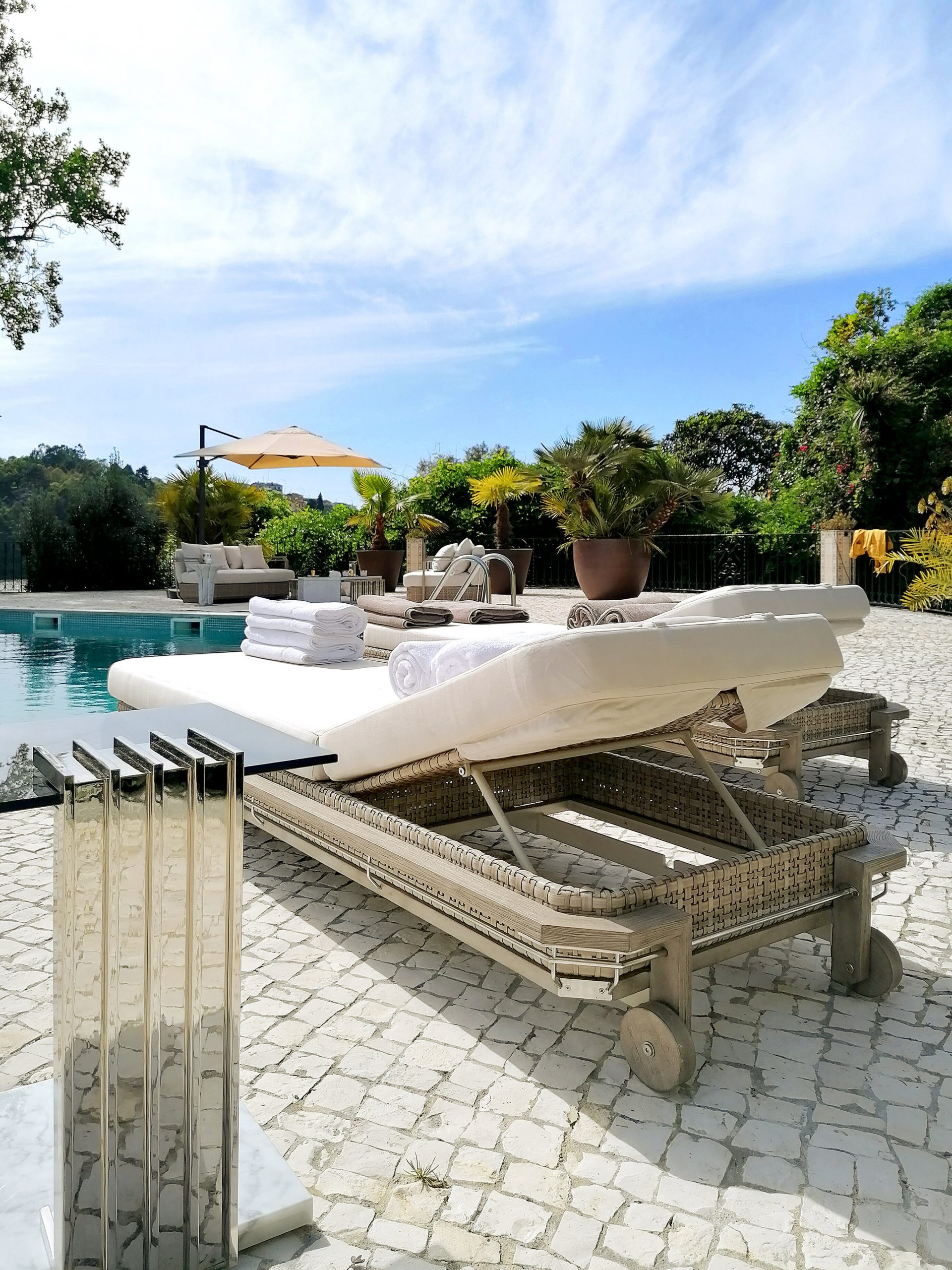 Mirroring the dazzle of the Grey Collection, the Wood Collection has its own version of a luxurious sun lounger. The Hampton Wood Sun Lounger varies very little in design compared to its Grey Collection associate, the major difference this piece display is in its essence and character, the manner in which this sun lounger can give a particular feel to any space is truly remarkable and ambiance-changing.
No matter how you want to approach your exterior´s design, Luxxu consistently offers you high-quality options that generate eye-catching results and mesmerizing environments with all the luxury and splendor you require.
Get The Look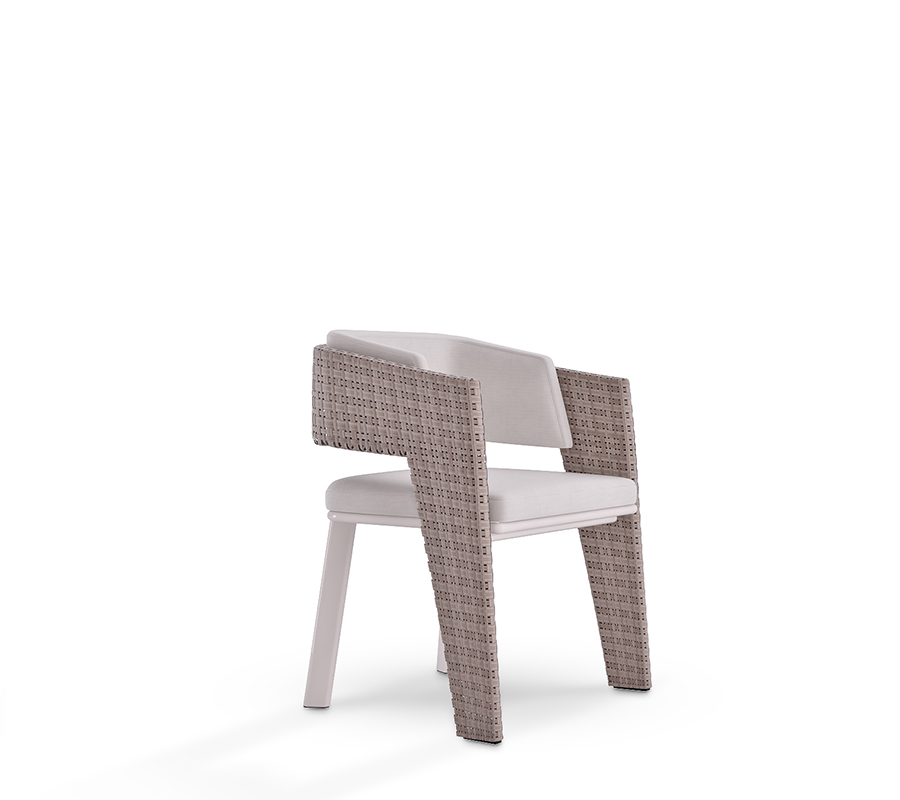 ---
See also: Marvel At This Exclusive Miami Property By Luxxu
---
If you enjoyed this article regarding A Breath Of Fresh Air – Delight Yourself With Luxxu´s Outdoor Solutions then make sure to check out our socials to find news, inspirations, and more interior design ideas: Pinterest | Facebook | Instagram.
< ?php get_footer(); ?>