7 Luxurious Single Sofas to Embellish your Living Room⇒ As the centerpiece of any social area, a stylish sofa often serves as a functional focal point – it's important to balance comfort with aesthetics to get the best possible effect. From any style and with an amazing luxurious sense all the single sofas that LUXXU produces are equally elegant and essential for any modern beautiful living room design.
Excellence. That's what Luxxu is all about.
Opera Single Sofa
The lavish character of the seats in opera houses was the inspiration for this Opera Single Sofa that encapsulates the best of modern design and luxurious living. Simple lines, soft velvet upholstery, and a leather panel in the back. Customizable in a wide range of colors, this single sofa is as comfortable as stylish.
Thomson Single Sofa
The Thomson Single Sofa is made from the best quality materials and an unprecedented sophisticated design. With refreshing details that never get out of style, this piece has a luxurious and sensual feel of art deco style. The look of the Thomson Sofa is unique and elevates any living room with glamorous lines.
Saboteur Swivel Single Sofa
Inspired by the 1940s movie scene, this design is a lighter take on its family's darker design. Crafted with the highest quality materials such as leather and velvet, this luxurious swivel single sofa provides the utmost comfort and accessibility with its rotating feature and will perfectly adapt to different ambiances and styles, becoming a focal feature in any space.
Saboteur Single Sofa
Inspired by the noir movie scene, the Saboteur is the perfect meeting between luxury and comfort. Using only the finest materials, such as velvet and brass, this single sofa will become your favorite dwelling in the house.
Anguis Single Sofa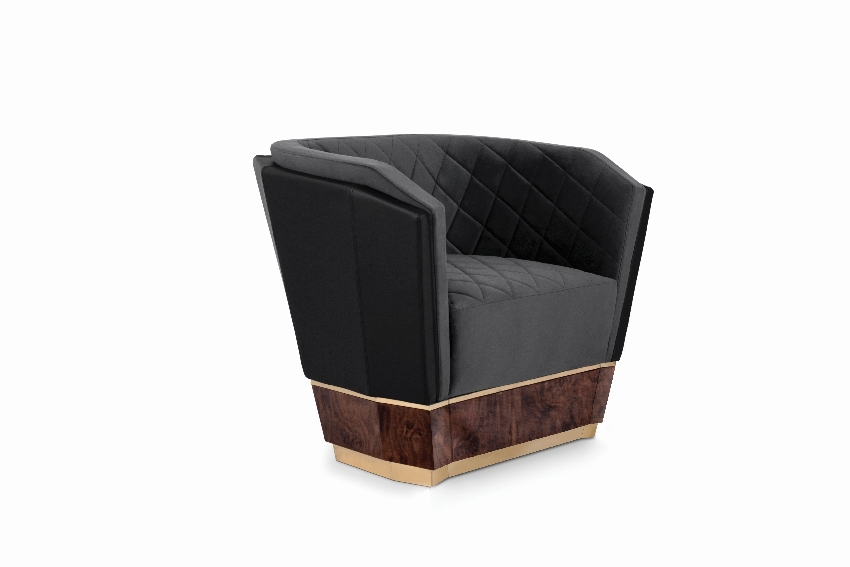 The Anguis single sofa is a modern and comfortable sofa for one. The round shape ensures comfort, while the contrasting colors and materials create a sophisticated design. Made for powerful offices and lavish master bedrooms, this sofa made of velvet, wood, brass, and leather brings an ideal touch of luxury.
Charla Single Sofa
Charla single sofa is a modern twist on timeless and classic single sofas. Finished with leather upholstery the Charla fits into most interior design styles and can be customized to fit into any color scheme. An item of boundless elegance that blends luxury and comfort into one.
Navis Single Sofa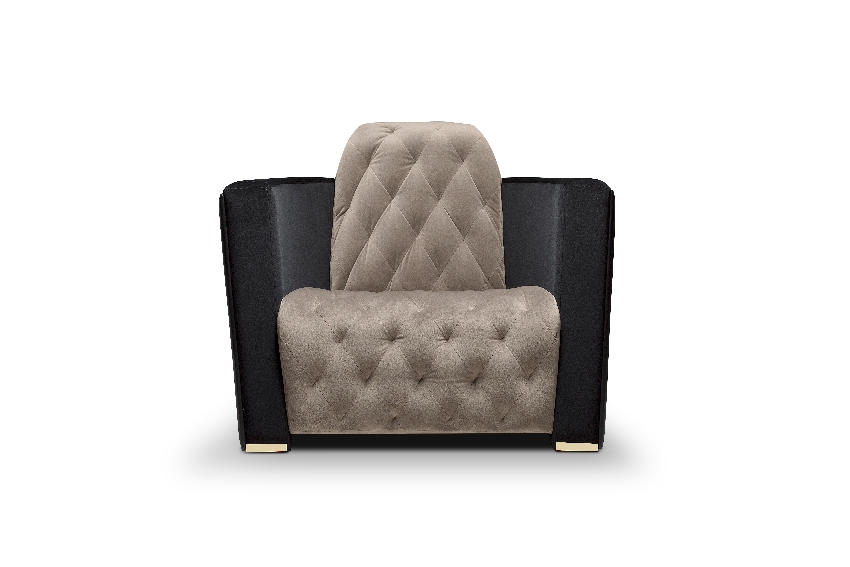 Navis single sofa, as its names suggest, is inspired by the epoch of the discoveries' courageous vessels. A heritage of courageous ancestors prevails in this straight line handcrafted chair. The absolute elegant perspective of an era, perfect for the most sumptuous ambiances.
< ?php get_footer(); ?>
⇒ Check our article  Top 5 Dining Chairs for a Luxurious and Comfortable Dinner⇐
If you enjoyed this article regarding 7 Luxurious Single Sofas to Embellish your Living Room then make sure to check out our socials to find news, inspirations, and more interior design trends and ideas: Pinterest | Facebook | Instagram.