5 Ways To Incorporate Patterned Rugs Into Your Decor in 2023 – Patterned rugs and 5 ways to incorporate them into your decor will be our focus today. Rugs complete a space by defining it, adding warmth and light, or linking all the various elements together. Incorporating patterned carpets into your decor is a fantastic approach to draw attention to and accentuate your space. Patterned rugs can come in a number of colours, forms, and textures, but because people typically only think of bold patterns and vivid colours, some individuals may find it challenging to style them. Therefore, LUXXU Blog chose the most fashionable patterned rugs from Rug'Society to inspire you.
---
See also: Create Your Dream Dining Room With LUXXU
---
5 Ways To Incorporate Patterned Rugs Into Your Decor in 2023
Patterned Rugs: How To Style Them
The mid-century modern components in this living room contrast with the brown of the wood. The West Rug is the ideal mid-century offering because of its ageless and magnificent design as well as the addition of wood brown tones, which complete the aesthetic.
---
See also: New Era Set In Stone
---
A magnificent rug constructed of the finest materials to create an enticing bedroom design. The Cell Rug adds a pop of colour to this already exquisite master bedroom, the vibrant colours of the rug contrast with the grey tones of the bed and walls, creating a much more lively mood.
Get the look: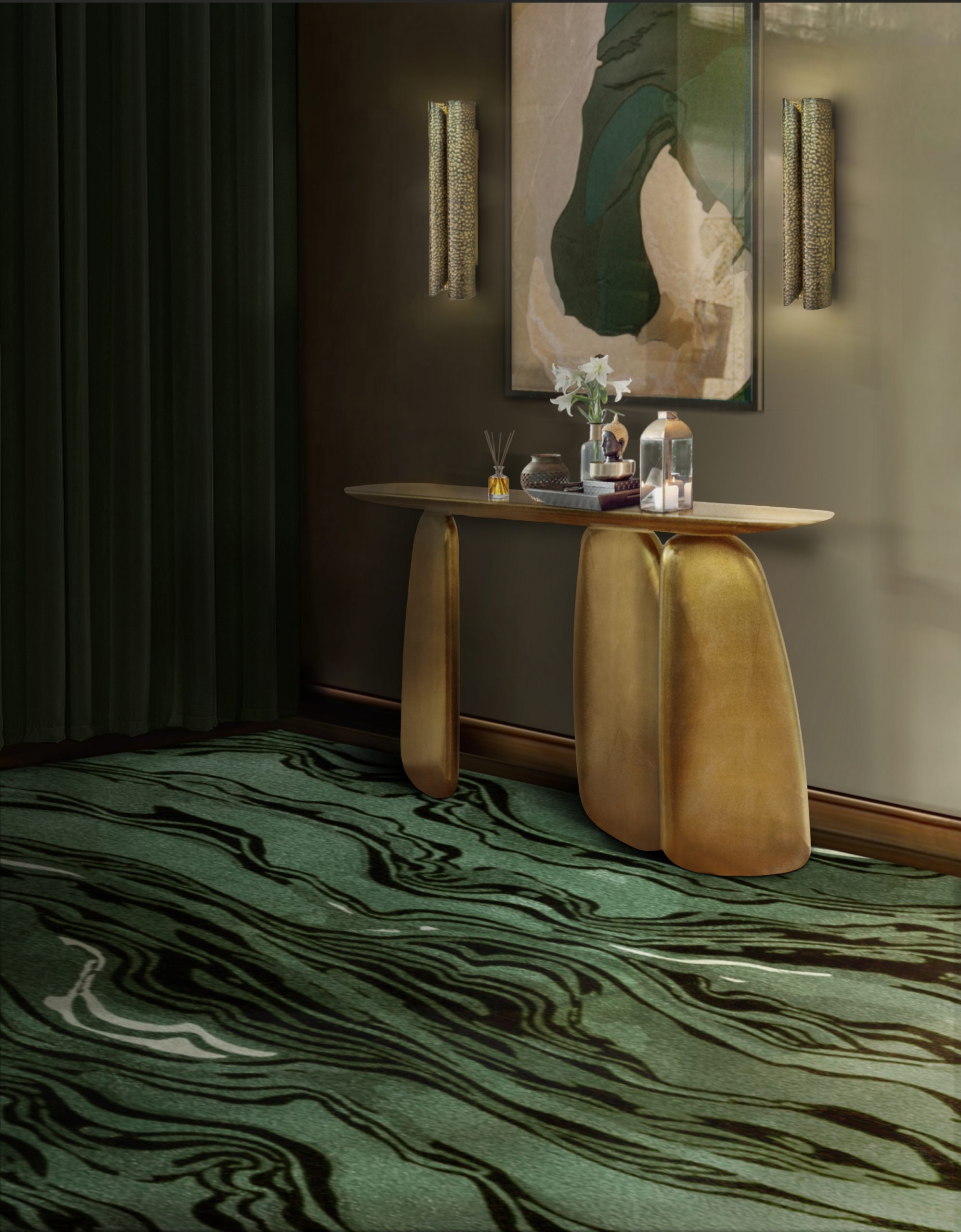 A distinctive hallway featuring an Amazon Rug. The green hues produce a tranquil atmosphere that is inspired by nature and the inhabitants of the Amazon Forest. It is unquestionably a stunning display of luxury and a nod to nature to incorporate this rug into your décor.
Get the look:
---
See also: Stylish Dressing Room Furniture: The Charm Of Modern Design
---
A rug that grabs our attention and adds warmth and cosiness to any space. This contemporary dining area has a lovely design that will put your guests at ease. Another wonderful illustration of the improvement patterned rugs can offer is this contemporary mid-century dining space with the Terracotta Rug.
Get the look:
Beautiful area rugs like the Koi Rug can breathe new life into a drab living environment. Despite its understated appearance, it stands out in this area. It is a great option for a relaxing, modern living area. This living room layout is proof that pattern rugs won't let you down.
Get the look:
---
See also: Luxury Houses Premium Collection
---
If you enjoyed this article regarding 

5 Ways To Incorporate Patterned Rugs Into Your Decor in 2023

then make sure to check out our socials to find news, inspirations, and more interior design ideas: Pinterest | Facebook | Instagram.