10 Best Luxury Bar Tables=> Choosing luxury bar tables for a glamorous restaurant or bar space will undoubtedly enhance a commercial environment. With rich materials like marble and brass, create a grand statement with our luxury range of contemporary bar tables. In today's article, LUXXU Blog presents 10 Best Luxury Bar Tables, from glamorous designs to minimalist, that are bound to spruce up the bar decor!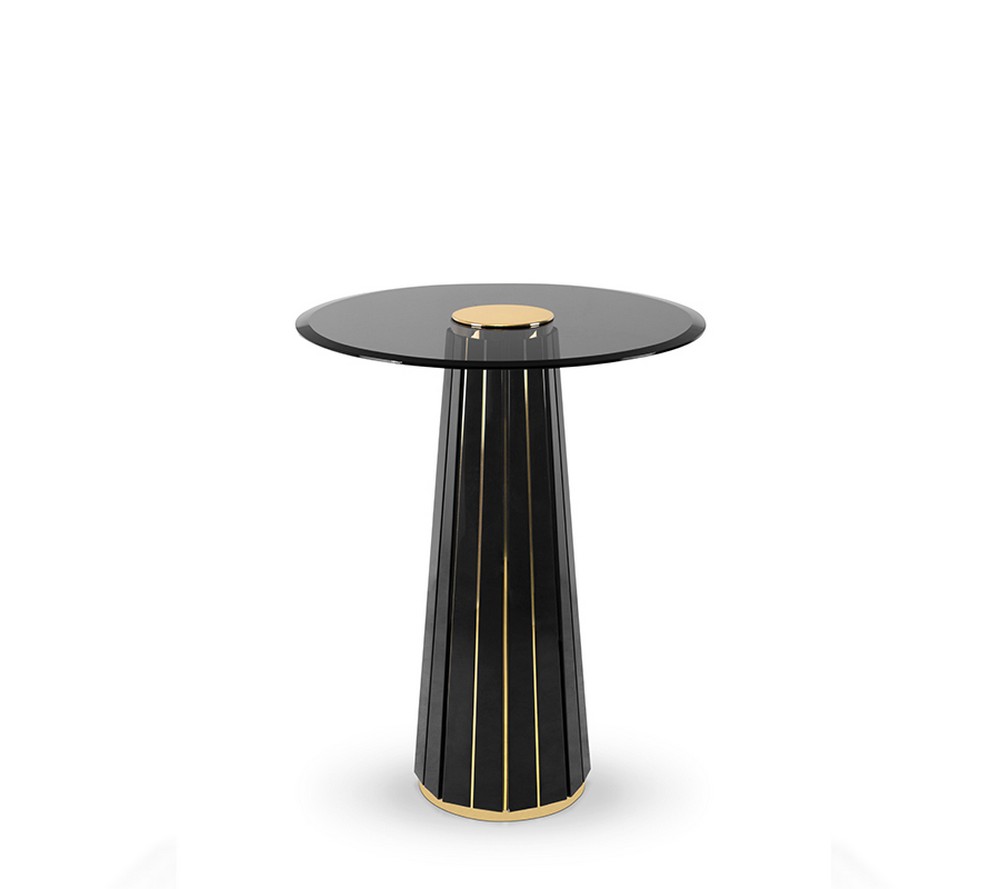 Darian draws inspiration from the power of the shield and rises as a luxurious bar table, a high table fit for the best high-end projects – bar, lobbies or cocktail lounges. Composed of a wooden structure lined with gold plated brass bars and a smoked glass round top.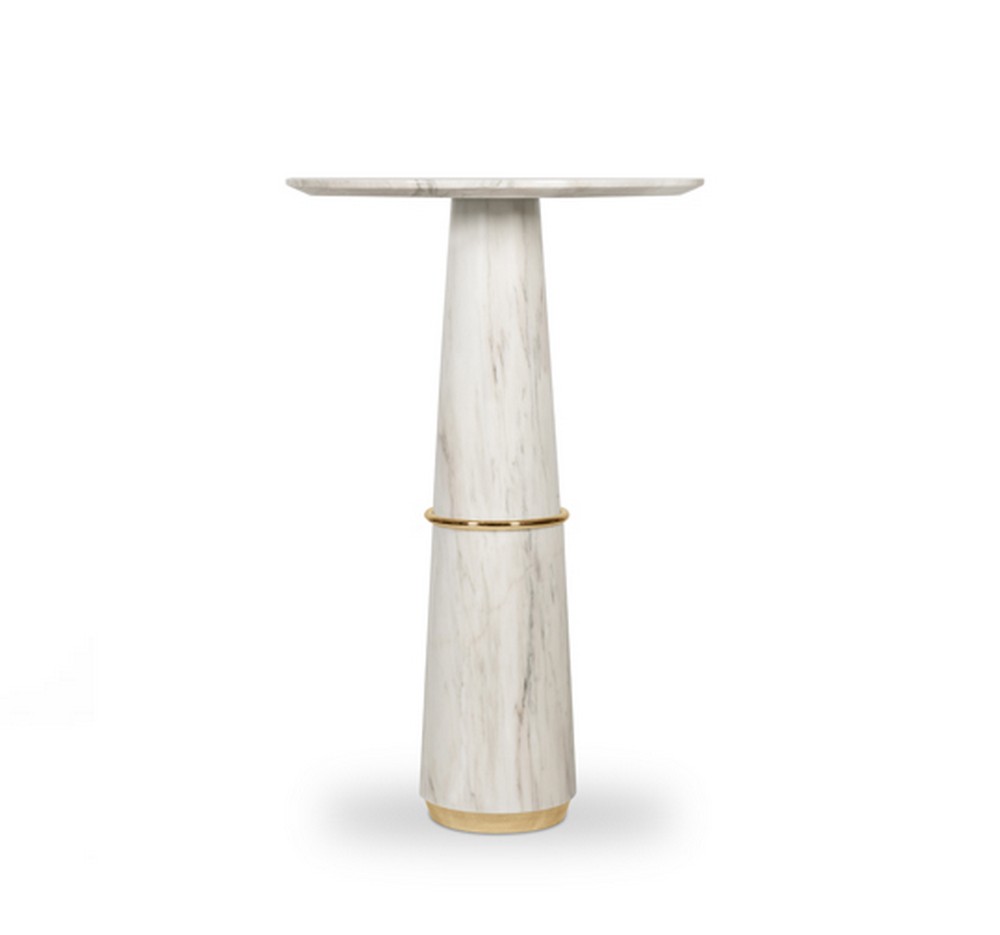 Agra is the modest setting of one of the most famous monuments in the world, Taj Mahal, also known as the marble mausoleum. Just like it, AGRA Bar Table is an impressive display of craftsmanship and elegance. Made of Estremoz marble with polished gold details, this bar table will add refined grace to your bar project.

A central piece to any space, the contemporary design of the Yasmine table will have everyone doing double takes. The sultry silhouette is fashioned from tailored glass and mounted on a solid wooden base. Classic lacquer and luxurious plated aluminum intermix arching back and forth to reveal each color's respective dominance in the design.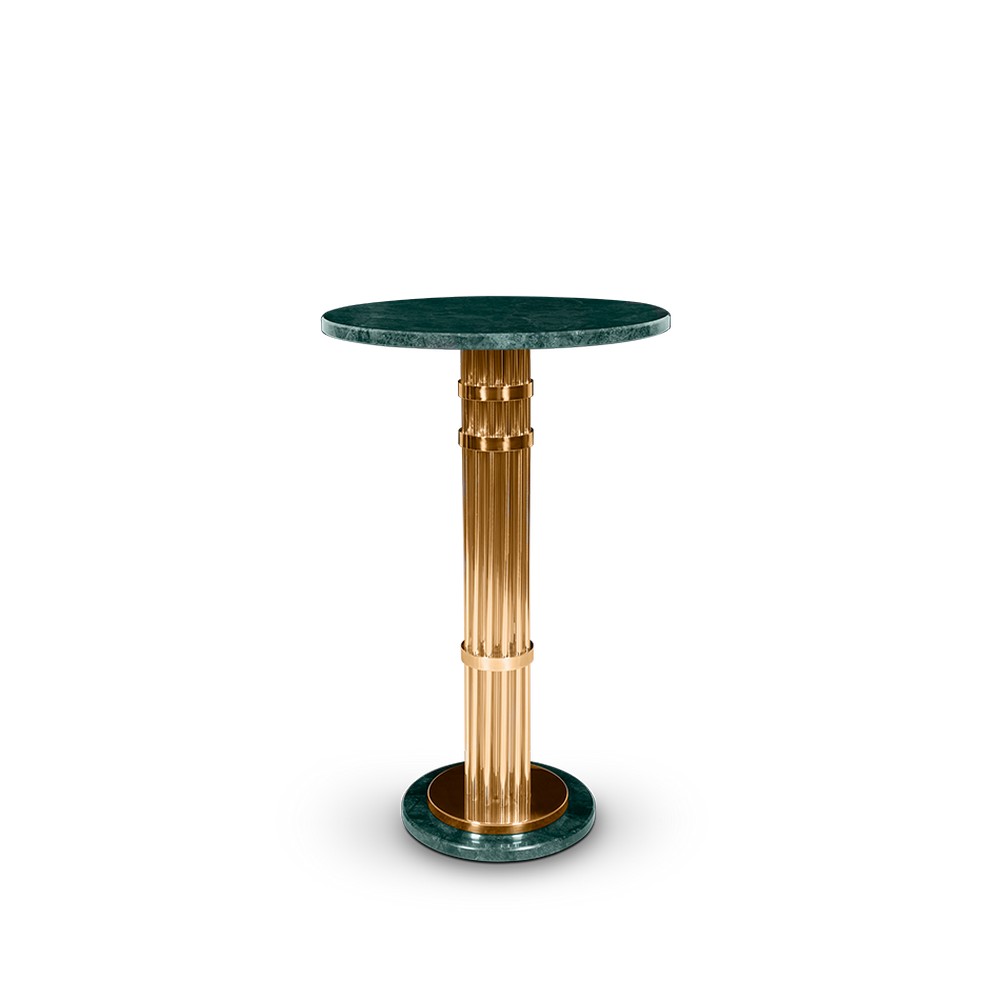 A pub table inspired by mid-century modern design, Janis features an art deco twist that recalls us of the glamour of the 20s and 30s. Its structure is designed to be intricate and gorgeous in its nature, and that's exactly what it accomplished.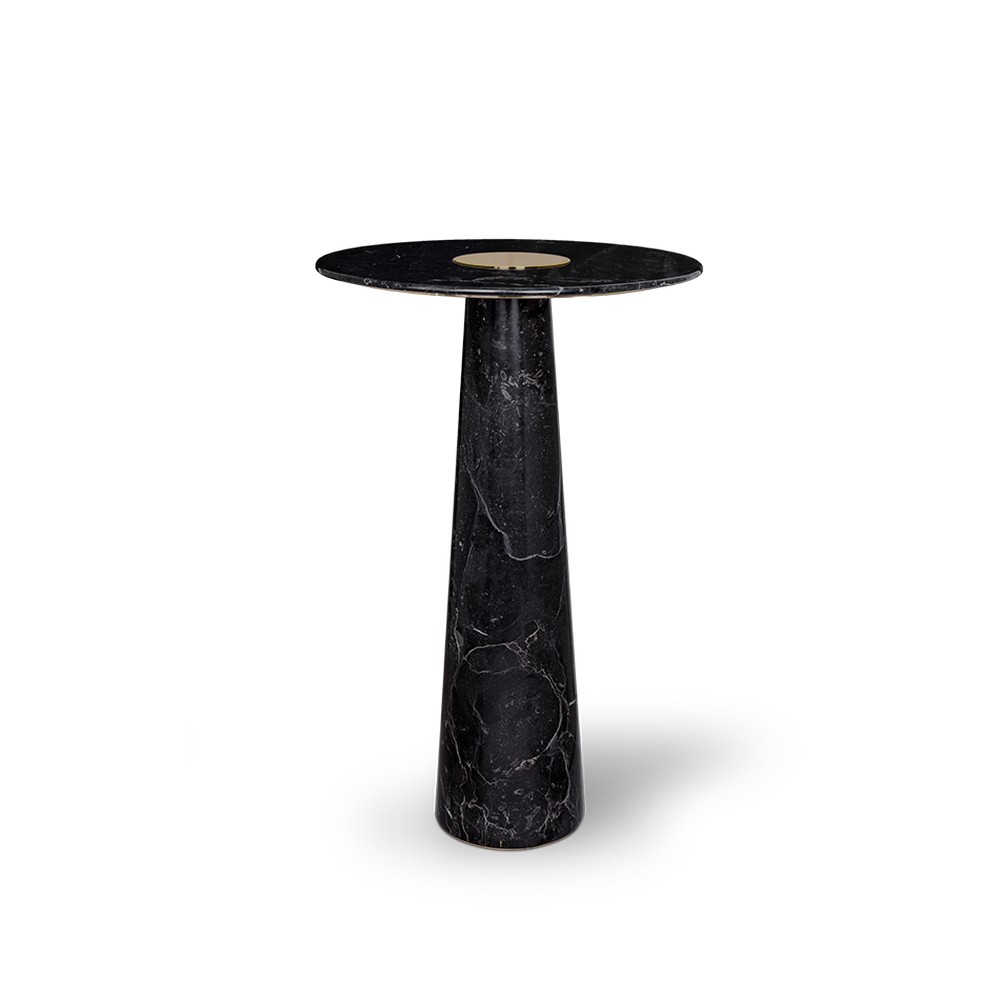 A modern bar table perfect for a luxurious bar, with a round shape that is not only trendy but extremely enticing. It's a statement piece for any hospitality design project that needs an extra kick of luxury
Nakasa Kennedy Pub Table by Perigold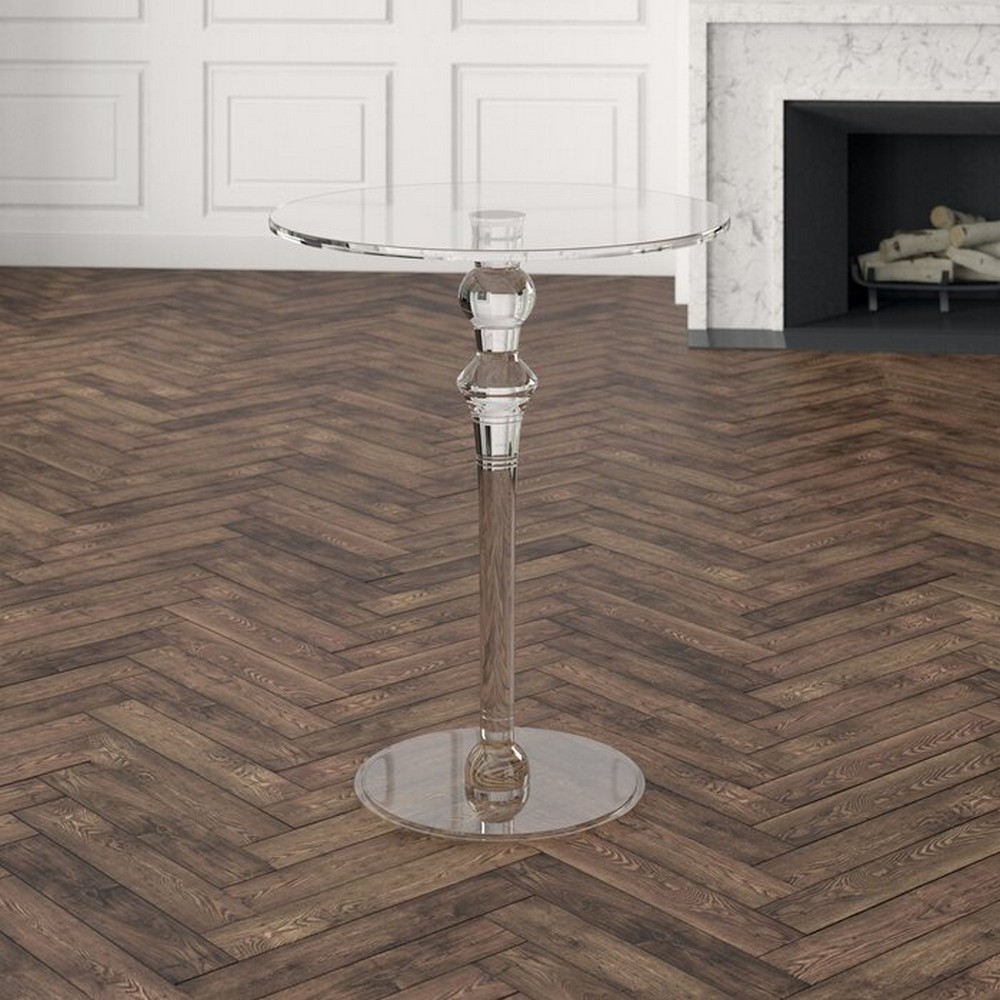 Made with Plastic/Acrylic with a renaissance look, this product stands out with simplicity and elegance.
COSMOS BAR TABLE by OPR Luxury House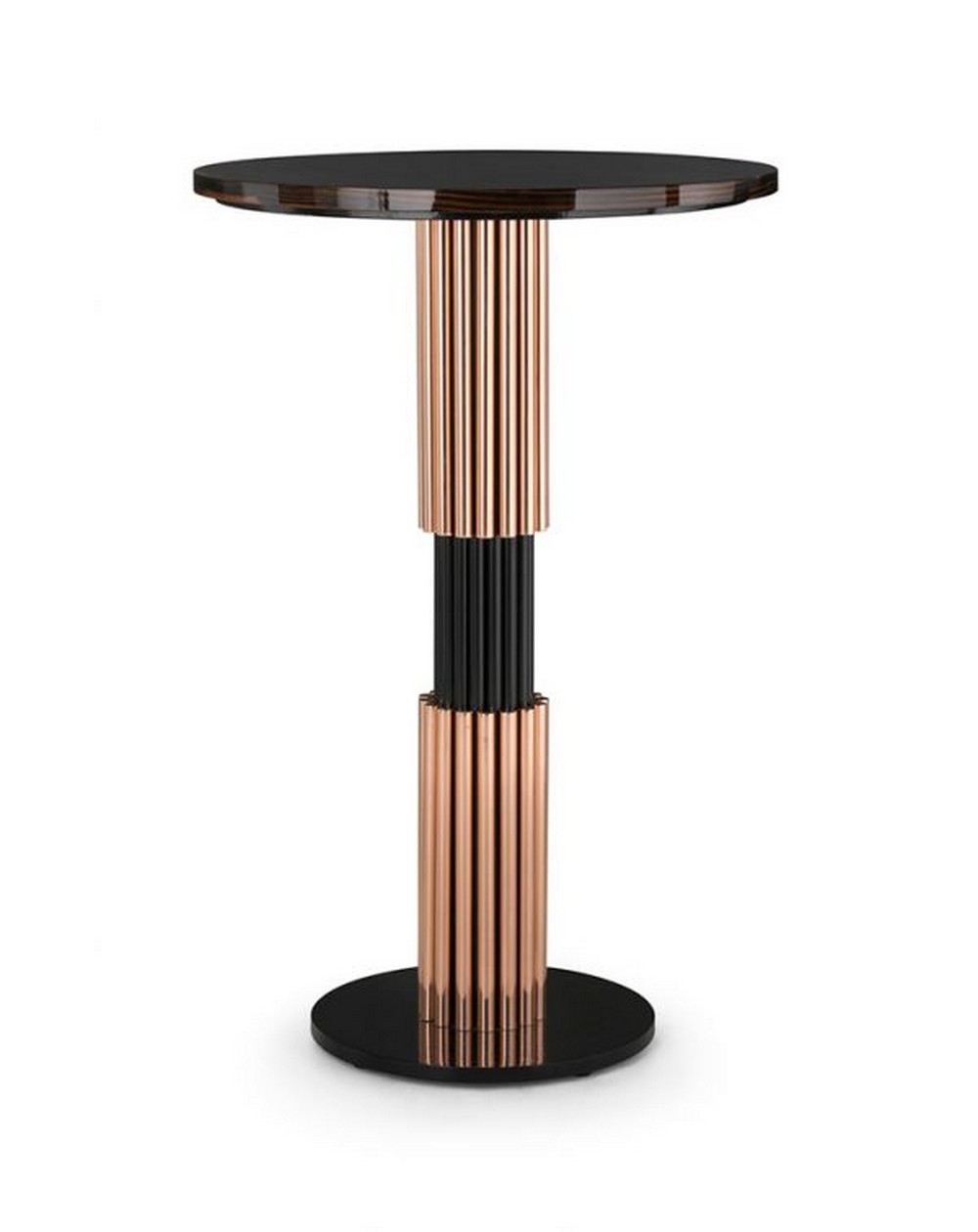 Bar Table with COPPER or BRASS pipes and lacqured iron black , with a cover in EBONY Makassar Wood.
The Bellagio "Bistrot" by Minotti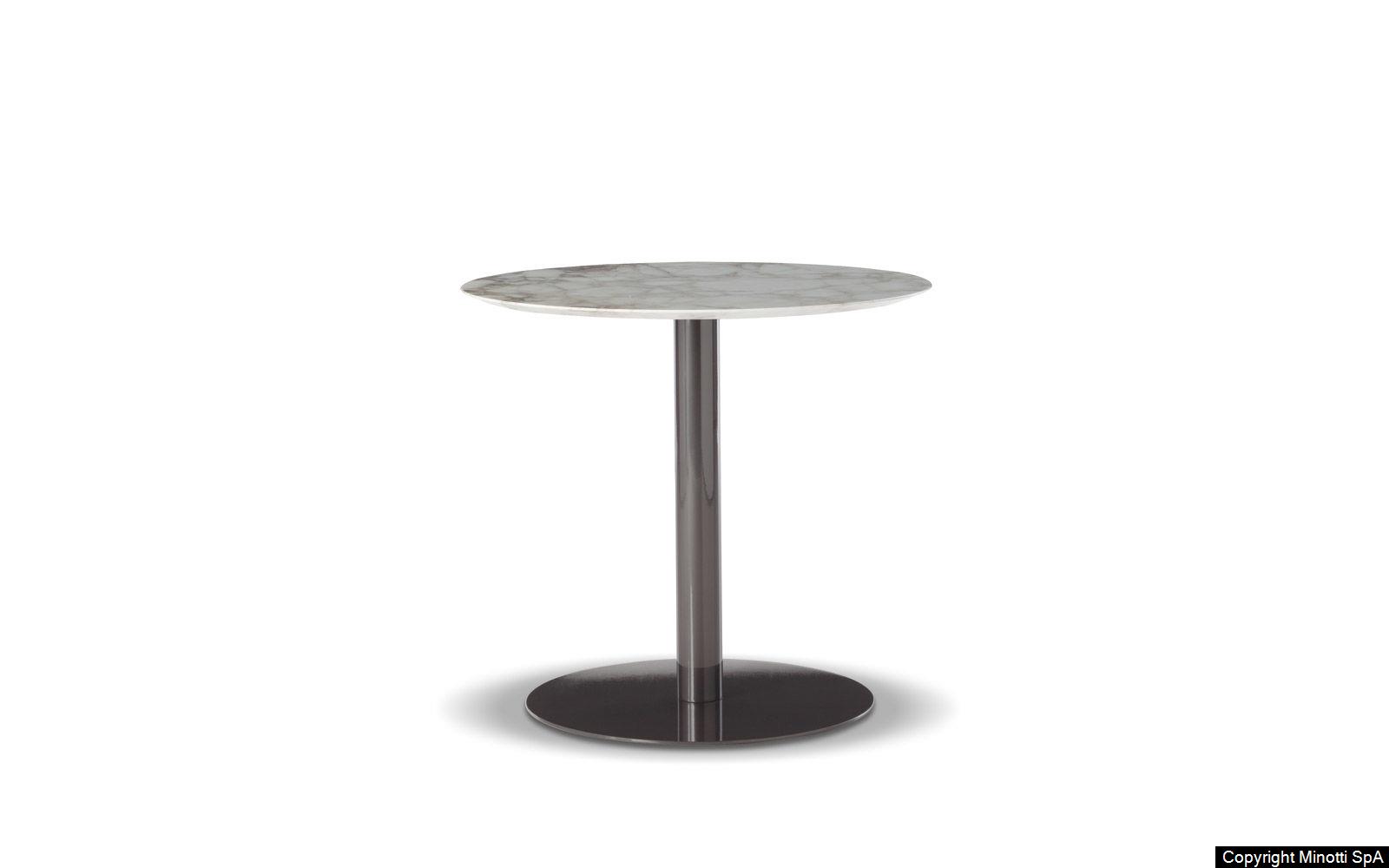 The Bellagio "Bistrot", with the inherent lightness of design and purity of line that characterize the entire Bellagio collection, is expressed in a new version that multiplies its possible uses.
The Nimes Petite Cocktail Table by Kelly Wearstler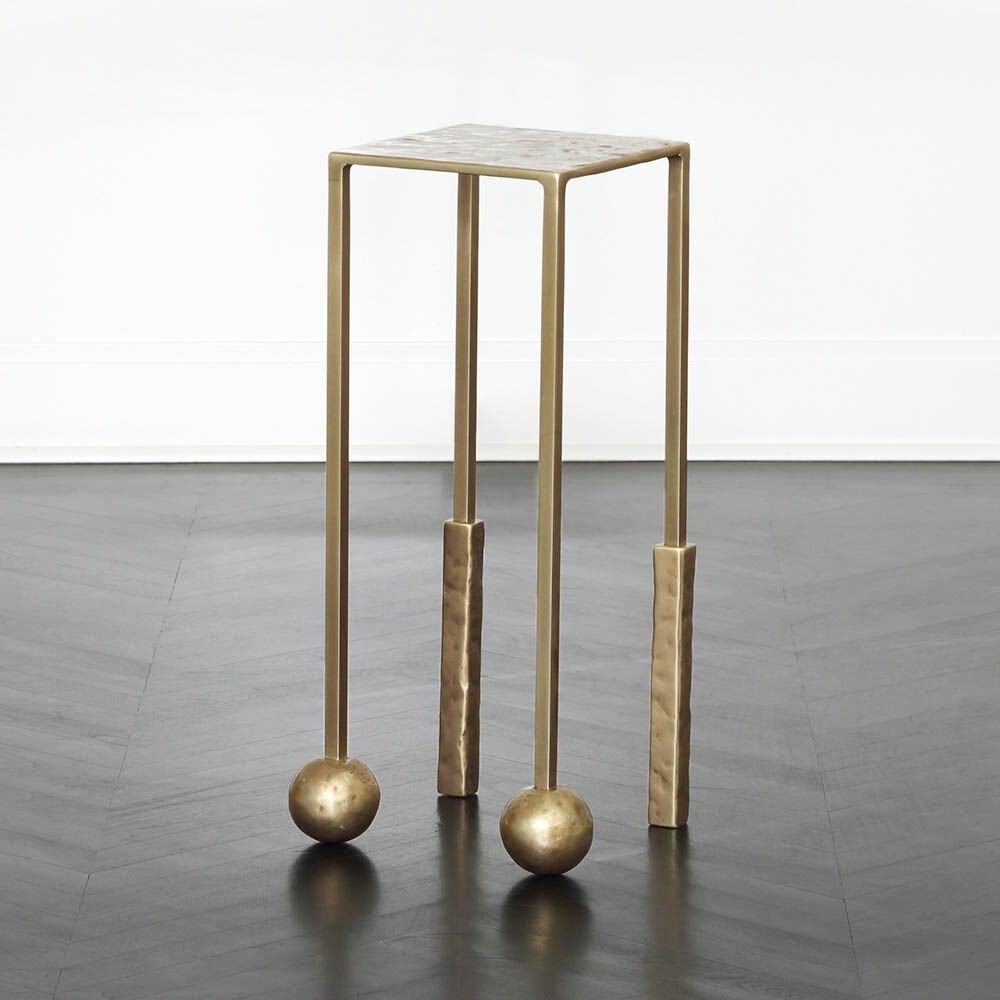 The Nimes Petite Cocktail Table is artisanally sand-cast in Aluminum before our lustrous burnished brass finish is applied giving the piece a modelled sculptural texture and solid feel
Torino bar table by Bo concept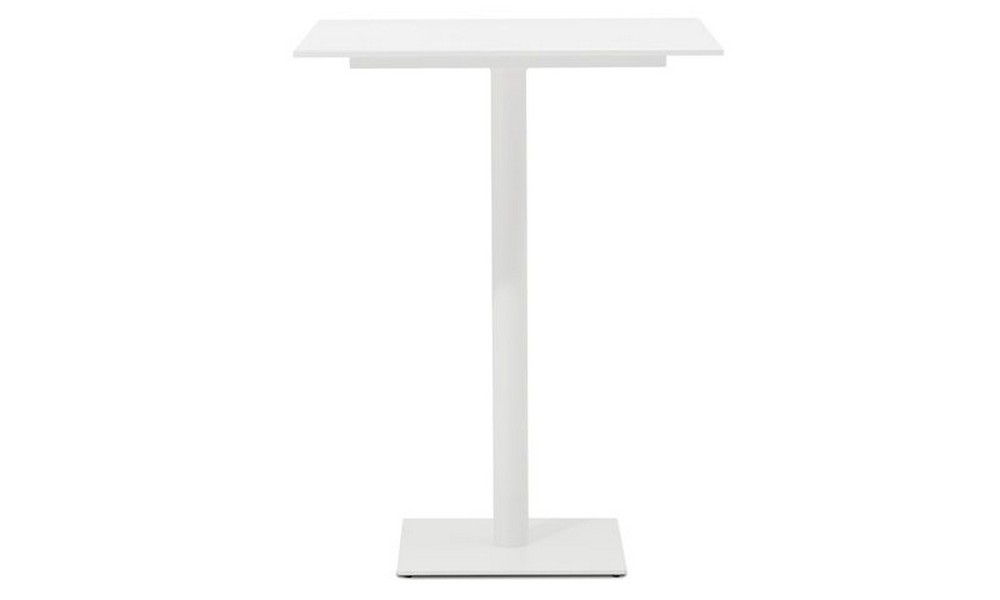 The Torino bar table is the ultimate piece of minimalist furniture and fits right into the Scandinavian style.
Related Article: 25 Top Luxury Ottomans and Chaise longs
< ?php get_footer(); ?>
If you enjoyed this article regarding 10 Best Luxury Bar Tables then make sure to check out our socials to find news, inspirations, and more interior design trends and ideas: Pinterest | Facebook | Instagram.